A 28-year-old mother was diagnosed with a rare form of cancer after a year of agony with her spine.
Natasha Stacey, from Flint in Wales, United Kingdom, had been suffering from back pain for months before an MRI scan revealed a tumor on her spine, North Wales Live reported. The diagnosis in September also revealed that the cancer had spread to Stacey's brain.
Stacey, a beauty therapist, is currently undergoing treatment at the Clatterbridge Cancer Centre, Merseyside, following surgery to remove the spinal tumor.
The mother of two children, aged seven and four, first visited her GP over a year ago with her back pain diagnosed as sciatica. After her pain became more severe she requested that doctors run further tests, North Wales Live said.
These tests revealed an aggressive form of cancer, which Stacey will have treated with chemotherapy over the holiday season.
Jessica Stacey, Natasha's cousin, has started a GoFundMe appeal for the 28-year-old who she describes as "a true inspiration."
Writing on the fundraising page, Jessica Stacey said: "The road ahead will be a tough one but she is the strongest, bravest, and most determined, beautiful woman. Tash has fire in her soul and she is a true inspiration.
"She is going to fight this and we will be with her every step of the way and I'm sure the whole of Flint will be too."
She added that the funds would be used to help support Natasha Stacey during the months of treatment ahead. The GoFundMe fundraiser has thus far raised £4,262 of its £6,000 goal.
North Wales Live reported that as the festive season gets underway Natasha Stacey and her family were determined to have "Christmas to remember."
Speaking to North Wales Live about her cousin, Jessica Stacey said: "You never expect to hear this news at such a young age, and I don't think any of us thought this would be the outcome. We want to make this Christmas special and make those special memories with her and for her children.
"Tash is the life and soul of the party, she's such an incredible person to be around, I definitely wouldn't have been able to handle it as well as she has."
The Clatterbridge Cancer Center, where Stacey is receiving treatment, is one of the leading cancer care centers in the U.K.
Based across three locations in Liverpool City Center, in the district of Aintree, and across the Mersey in the Wirral, the center provides cancer care for a population of 2.4 million people.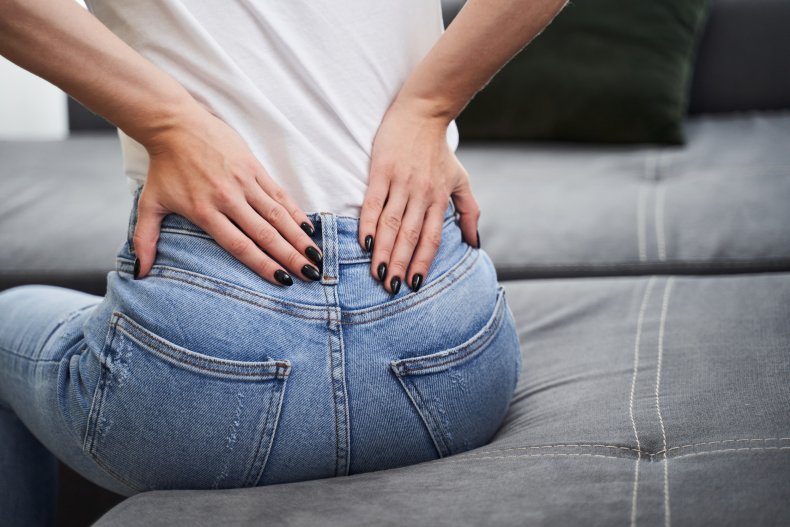 Uncommon Knowledge
Newsweek is committed to challenging conventional wisdom and finding connections in the search for common ground.
Newsweek is committed to challenging conventional wisdom and finding connections in the search for common ground.