3 Cities Avoided the Skyrocketing Murder Rate—With Community Policing and Local Recruiting | Opinion
With George Floyd's trial entering its third week and being broadcast into the homes of millions of Americans, questions of police brutality are front of mind. To complicate matters, the trial is taking place on the heels of an unprecedented homicide spike; across urban America, murder rates throughout 2020 were up by one third, a staggering number. But not every major city saw such huge spikes: St. Paul's homicide increase was 13 percent—compared to the 73 percent increase across the river in Minneapolis. St Petersburg's increase was five percent, in contrast to the 51 percent across the bay in Tampa; and in Newark, there was no increase while in nearby New York City, murder was up by 41 percent.
The disparities are compounded by the fact that the distress levels of the success cities, measured by poverty and the Black jobless rate, were at the national average, and no worse in the cities where murder skyrocketed.
So what explains these disparities? And what lessons can be learned from the cities with lower crime rates?
I interviewed people in each of these communities in an attempt to answer this question. I spoke to individuals as well as religious leaders and police personnel. And what I found was surprising:
Strong police-community relations were an important factor. Specifically, the three cities that managed to keep murder rates low all shared three characteristics: reform-minded leadership with strong support within the black community; police community liaisons deeply embedded in Black communities; and a large share of young officers, with a real commitment to recruiting residents.
In Newark and St Paul, the reform-minded leadership with strong support in the community began with the elevation to mayor of long-time residents committed to police reform, Melvin Carter and Ras Baraka, whose fathers were revered by the Black community; Mayor Carter's father was a police officer who remained in St Paul. In St Petersburg, the person playing this role is an exceptional Black police chief supported by an energetic, reform-minded mayor.
Then there are the liaisons. In St Paul, the community liaison is Jon Loretz, a member of the local NAACP who co-chairs the public safety subcommittee of the African American Leadership Council (AALC). In St Petersburg, the liaison is Reverend Kenneth Irby who, prior to joining the police department, was a criminal justice reformer. In Newark, Reverend Slaughter is deputy director responsible for monitoring stop and frisk and use of force concerns.
Compared to Minneapolis, St Paul has a focus on cultivating and keeping local talent. "Minneapolis draws from farther away because they want the so-called 'best and brightest' but St Paul has more police from the community," Andrew Johnson, a member of the criminal justice faculty at Metropolitan College, has noted.
Then there's the focus on young officers. Almost 60 percent of Newark's police force was hired in the last six years, many of them local residents. A senior strategist for Equal Justice USA, Will Simpson, believes that as a result, "the old kind of policing ideas have gone out the window and the new recruits buy into the view that they are the guardians of the community, not the warriors on the street." In a similar vein, St Petersburg has recruitment programs at St Petersburg College, high school apprenticeships, and an Explorer program in junior high schools.
Another crucial aspect of successful community policing is shifting mental health cases to mental health professionals and social workers, people with skills that police officers just don't have. St Petersburg initiated the Community Assistance and Life Liaison (CALL) program, hiring trained clinicians to work in tandem with police when responding to nonviolent police calls.
Coming from a similar place, Newark's police department chose instead to support community groups' independent efforts at violence reduction. Fully supported by the police department, the Newark Street Team aims to curb violence by sending social workers to address mental illness and homelessness, often sending former offenders to mediate disputes. Indeed, one of the first things Mayor Baraka did was to arrange for the Newark Street Team to be headquartered in the former fifth police precinct.
Another tool these cities used to their advantage is their police departments developed sustained programs to engage the black community. In St Paul, there is an annual Washington DC trip in which disadvantaged residents, some with prior felony convictions, and newer officers travel together to visit the National Museum of African American History. Moreover, 15 officers volunteered to visit the state juvenile correctional facility as part of the Handcuffs to Handshakes program, which enables police officers to engage in sustained dialogue with vulnerable youth.
In St Petersburg, Chief Holloway created Park, Walk and Talk, a program that enables police officers to become better known in communities and open to dialogue. And Reverend Irby initiated new crime prevention strategies, including "Not My Sons," "Clergy on Patrol," and "Foundational Cultural Competency," efforts that Pastor Manuel Sykes of the Beth-El Community Baptist Church believes give residents a positive view of the police. "Not My Son" in particular has successfully reduced the number of homicides through dialogue and mentoring initiatives.
So successful are these community efforts that in St Petersburg, Chief Holloway was able to convene a meeting with 20 community organization after the George Floyd killing to make sure that the subsequent demonstrations would be orderly and without the need for police intervention.
It's certainly an anomaly; across the country, activists have been confrontational towards the police, casting them as an occupying force and demanding they be defunded.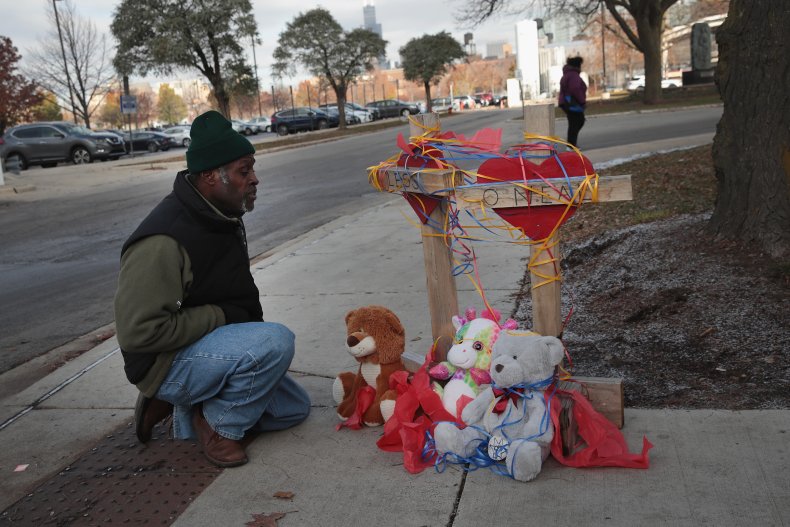 One reason why local activists in these three cities have been more cooperative than confrontational is that, unlike in many larger cities, there has been a limited white liberal social justice movement to promote the call to "Defund the Police" and pressure cities to enact expansive criminal justice reforms that go too far. In larger cities, these efforts created more confrontational behavior that made community relationships more challenging and created more anger and violent behavior.
In many cities, unfortunately, the level of distress is much greater, making efforts more difficult. In other cases, mayors or police chiefs are not as embedded in the black community and local recruitment is not as robust. And in some cases, the antagonistic relations created by white liberals are a major problem.
We should learn from the three success cities. As Simpson put it, "Newark has a chance to be 'a guiding light' for the rest of the country."