3 More Officers Will Stand Trial in Death of George Floyd: What to Know
Former Minneapolis police officer Derek Chauvin was convicted Tuesday in George Floyd's death, as a jury found him guilty on all three counts he was charged with: second-degree unintentional murder, third-degree murder and second-degree manslaughter.
But he is not the only member of law enforcement who will stand trial for their involvement in the fatal arrest last May.
The three other responding officers—Tou Thao, 35; Thomas Lane, 38; and J. Alexander Kueng, 27—will be tried jointly starting on August 23. They have been charged with aiding and abetting murder and aiding and abetting manslaughter.
The charge carries a maximum prison sentence of 40 years, although sentencing guidelines can reduce the maximum to 15 years.
Thao, Lane and Kueng were booked into Hennepin County jail on June 3. They are all currently free on $750,000 bail.
An additional charge could also be brought against the three men at a hearing scheduled for May 20. Prosecutors for the state's attorney general's office have asked the Minnesota Court of Appeals to reinstate third-degree murder charges against them.
In criminal complaints filed against the four former officers in June, Minnesota Attorney General Keith Ellison alleged that Chauvin used an "unauthorized restraint technique" as he pressed his knee into Floyd's neck for nearly nine minutes.
"Thomas Lane and J.A. Kueng held Mr. Floyd by the legs and hips to further restrict movement," Ellison's office wrote in a statement. "Tou Thao stood guard to prevent members of the public, who gathered nearby to witness the police action, from intervening to aid Mr. Floyd. While the officers restrained him nearly motionless on the ground, Mr. Floyd repeatedly told the officer he could not breathe and also said that he was about to die."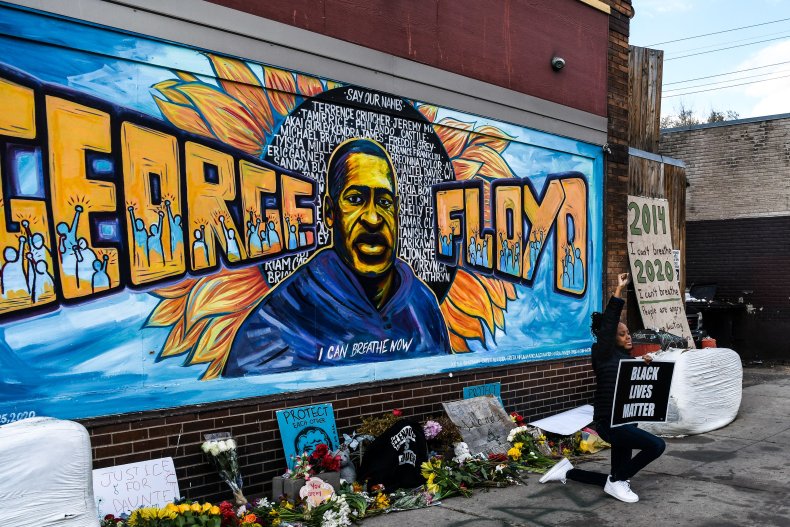 Kueng and Lane were the first officers to arrive outside the store where Floyd was accused of using a counterfeit $20 bill to buy cigarettes. Prosecutors say it was Lane who ordered Floyd out of his car and handcuffed him.
Thao and Chauvin arrived on the scene after Floyd had already been handcuffed. Thao stood watch over the onlookers who were gathering at the scene and was the only officer not to physically engage with Floyd, prosecutors say in the complaint.
At one point in the arrest, Lane asked if they should roll Floyd onto his side and said he was worried about "excited delirium" but Chauvin told them to stay put. Lane was later the one to check Floyd for a pulse and said he couldn't find one. According to prosecutors, none of the officers moved from their positions after Lane couldn't find a pulse.
Attorneys for all three men filed motions to have the charges dismissed in February, claiming the prosecution had leaked information.
In a statement, Ellison said it was "sad that the defense would stoop to peddling baseless conspiracy theories rather than prepare a serious defense of their client to address the grave crimes with which he is charged. Unlike the defense, we are confident in our case and look forward to presenting it to a jury."
Newsweek reached out to the attorneys for each all three former officers but did not receive a response before publication.