30 Movies on Netflix With Shocking Twists (No Spoilers)
Netflix may have lost many of its big-name movies to streamers like HBO Max, Peacock and Paramount+ in the last year, but the streamer still has a number of movies with huge twists that will have viewers on the edge of their seats with moments they will never see coming.
Here are 30 movies with crazy plot twists streaming on Netflix U.S. And do not worry; we will not give away any of those twists here (unless you are one of those people who consider saying there is a plot twist as a spoiler....)
Adrift
If the ordeal of the two young people stuck at sea was not harrowing enough, the movie packs one last gut punch that might leave you seasick.
Annihilation
Come for the final twist, stay for one of the best and most trippy Netflix originals ever made, as a group of scientists explore a strange anomaly.
Apostle
Mysterious cults have been the subject of many a twisty movie, from The Wicker Man to M. Night Shyamalan's The Village. Netflix's offering in this genre is Apostle, in which Dan Stevens discovers a dark truth about a mysterious group.
Batman Begins
Christopher Nolan's first Batman movie continues the director's love of a good twist with a revelation that sets up the movie's final act.
Before I Wake
A boy is terrified of sleeping because his dreams (and nightmares) come true in this 2016 horror. Viewers will never be able to guess, however, the true nature of the main threat.
Black Mirror: Bandersnatch
Literally dozens of twists await the viewers of Netflix's interactive movie—and unlike other films on this list, viewers get to choose the twists themselves.
The Boy
Just when you thought that Chucky and Annabelle had reached the outer limits of doll horror absurdity, The Boy comes along with a massive twist in his little doll sleeve.
Cam
One for Black Mirror fans. Cam tells the story of a cam girl whose channel is taken over by a lookalike who, surprise surprise, is not who she seems to be.
Da 5 Bloods
What starts out as an exploration of the Black contribution to the Vietnam war makes some radical twists of genre and plot that make it like no war film made before.
Deadly Illusions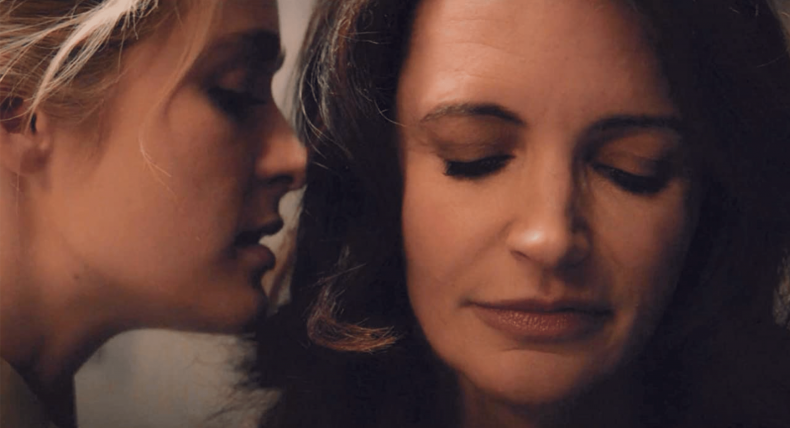 A recent hit from Netflix, Deadly Illusions is the twisty, turny story of a writer (Kristin Davis) and her nanny who may not be who she seems to be. The movie has twists and turns aplenty as the real world and the world of the writer's books starts to merge, but the movie keeps its biggest (and most confusing) twist for the end.
Eli
The concept of people who have to live their lives trapped in plastic bubbles due to medical ailments has been the subject of a number of movies over the years, but none of them managed a twist as audacious as the one in the 2019 movie.
Forgotten
Netflix is a secret trove of great South Korean shows and movies, but even fans of the country's cinematic output will be shocked with the surprise in this 2017 thriller.
Fractured
Movies rarely get as twisted as the end of fractured, where the audience finds out what has really been going on with Ray (Sam Worthington) and the family he has lost while sleeping in a hospital waiting room.
The Girl with the Dragon Tattoo
The 2012 American adaptation of the Scandi-noir book is like a triple threat of twists, bringing together director David Fincher (of twisty movies like Fight Club and Se7en), a book full of twists and a screenplay that throws a few more in for good measure.
Gothika
One of a series of critically slammed movies Halle Berry made after winning an Oscar, leading people to say she had fallen victim to the 'Oscars curse,' the movie does end with some major twists that may win over some viewers.
I Care a Lot
If the idea of watching horrible people do horrible things to each other appeals, then I Care a Lot is the movie for you—though its twists will leave you wondering who the good and bad guys really are right until the end (the answer—everyone is a bad guy).
I'm Thinking of Ending Things
A divisive Netflix original, I'm Thinking of Ending Things split viewers into three categories: those who could not get through the very dialogue heavy first half, those who abandoned the movie as it got weird in the second half, and those who loved every odd twist of this one-of-a-kind movie.
Inception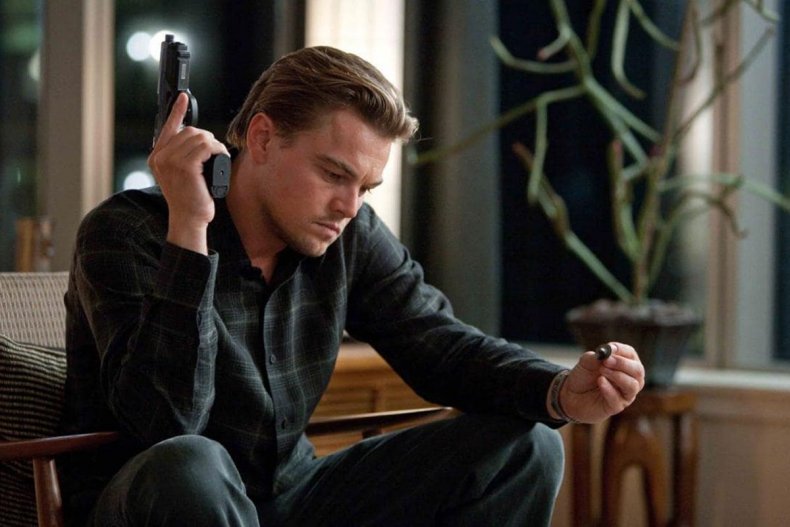 Lifelong film friendships have broken up by arguing about that final twist and what it means... and whether it is a twist at all or simply Christopher Nolan playing one last trick on the audience.
The Invisible Guest
A recent Netflix hit, The Invisible Guest is a dark delight... and no, the plot twist in this Spanish movie is not that the guest is really visible.
The Invitation
Netflix is full of movies about parties that go very wrong, from Who's Afraid of Virginia Woolf to Knives Out. Few, however, take as weird a turn as The Invitation, as our lead discovers exactly why he has been invited.
Jacob's Ladder
The 1990 version of this movie already had its own twist ending, but this reboot gives horror fans a completely new one to be shocked by.
Nocturnal Animals
Tom Ford's twisty psychological tale is considered by many to be one of the great Oscar nomination snubs in recent history, though perhaps the Academy voters had trouble working out what was happening at any given moment.
The Perfection
Though many found this Black Swan-esque take on a concert cellist, far from perfect, many found themselves swept along on each surreal turn the narrative takes.
Shot Caller
This 2017 prison drama has a twist so brutal that one critic called it "as shocking as stepping on a landmine."
Shutter Island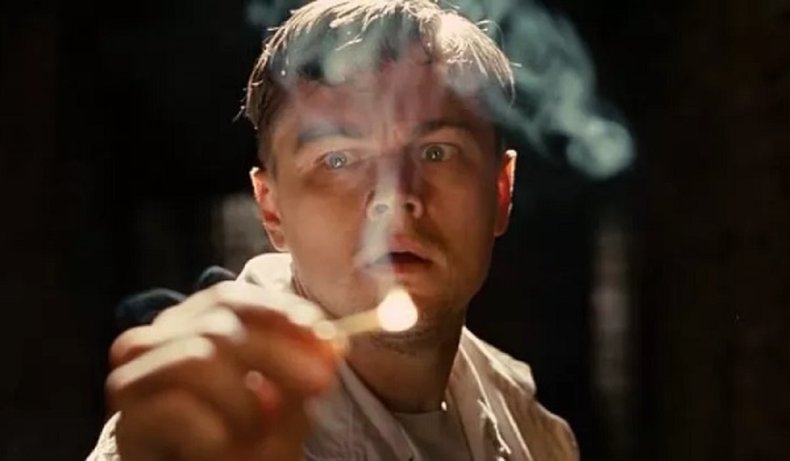 Martin Scorsese is one of our great American directors, but not someone we usually associate with huge twists. That is, until Shutter Island, his story of a man who sets out to investigate an asylum on an island—an island where nothing is at it seems.
Taxi Driver
That said, one of Scorsese's best films does contain a final twist that will leave viewers as disgusted with the city as Travis Bickle (Robert De Niro) is throughout the movie, and has been the subject of numerous fan theories ever since.
Uncut Gems
Things never look like they are going to work out for Howard Ratner (Adam Sandler), but viewers will be surprised by how epically he manages to snatch a defeat from the jaws of victory.
Velvet Buzzsaw
Netflix's violent art world satire got a mixed response from critics, but everyone was in agreement that for better or worse the film is full of moments you will never see coming.
What Happened to Monday?
One of many Black Mirror-alikes in the Netflix catalog, this sci-fi movie is just as twisty as the show, leading to a shocking answer to the title's question.
Who Killed Little Gregory?
What makes the twists in this movie the more shocking is that this is an entirely true story of an unsolved murder that rivals most thrillers.