'30 Republican Senators Would Vote to Impeach Trump' If Vote Was Secret, GOP Consultant Claims
Prominent GOP consultant Mike Murphy claimed on Wednesday that he was told by a Republican senator that the majority of Republican senators "would vote to impeach" President Donald Trump if they could do so anonymously.
"These Senate Republicans, should the Democrats vote impeachment, which is far more likely than not, are going to be pinned down to a yes/no answer," Murphy, who previously advised Republican politicians including Mitt Romney, John McCain and Jeb Bush, said in an interview with MSNBC.
"The politics of it will get worse and worse for Trump," the Republican political consultant, who has long been critical of Trump, said.
"One Republican senator told me if it was a secret vote, 30 Republican senators would vote to impeach Trump," he claimed, suggesting that the GOP lawmakers are concerned that voting against the president could harm them politically. The Senate is currently controlled by Republicans, with 53 GOP lawmakers serving in the legislative body.
On Tuesday, Murphy published an op-ed in The Washington Post, urging lawmakers to pursue Trump's impeachment following revelations that the president had pressured Ukraine to launch an investigation into the business dealings of Hunter Biden, the son of the president's political opponent, Democratic presidential hopeful Joe Biden.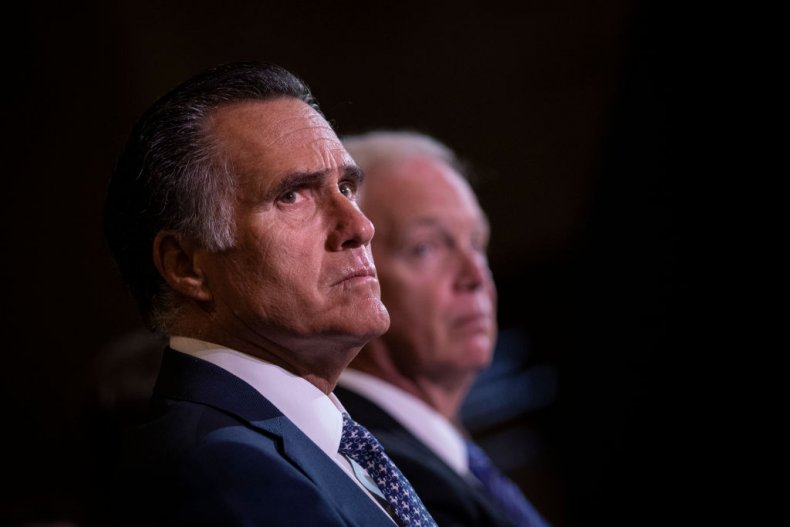 "The new sins are too big and too obvious," Murphy wrote. "Our entire national political debate is now centered squarely upon Trump and his fitness for office. It is a time for clarity, no matter what the cost."
An unidentified whistleblower filed an official complaint connected to a phone call Trump made to Ukraine's new president, Volodymyr Zelensky. During the call, Trump repeatedly pressured the leader to look into the business dealings of Biden's son in Ukraine. Prior to that conversation, Trump temporarily held $391 million in military aid to Ukraine, despite the package having significant backing from Republican and Democratic lawmakers. The aid was eventually released after pressure from lawmakers in Congress.
After news of the whistleblower complaint broke, combined with the aid being withheld, critics argued that Trump had been withholding the military support as a way to pressure the Ukrainian leader into opening the investigation. Although that accusation has not been established, Ukrainian officials have said they were given the impression that Trump's support for their country's new government would be impacted by their willingness to pursue the probe.
The revelations were enough to convince Democratic leaders that it was time to officially launch an impeachment inquiry. Speaker of the House Nancy Pelosi, the top Democrat in Congress, announced the inquiry on Tuesday evening.
Although most Republicans have remained silent or voiced their support for Trump, Senator Mitt Romney, a Republican from Utah, has expressed his concerns publicly.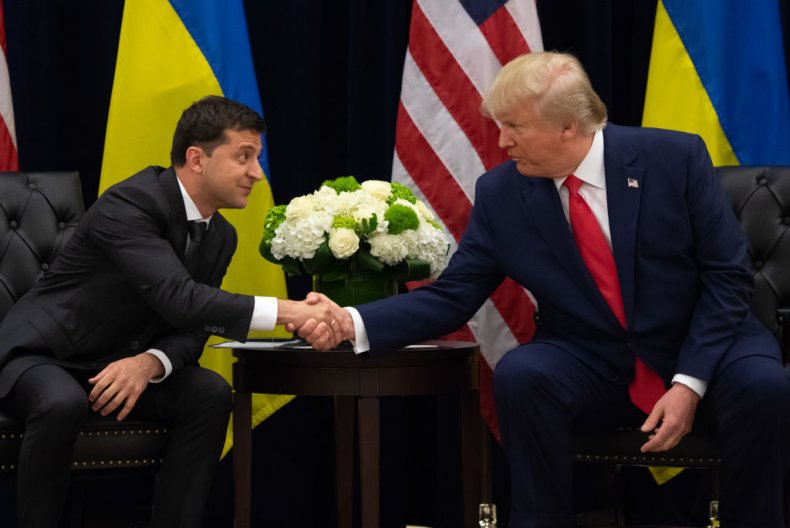 "I did read the transcript. It remains troubling in the extreme. It's deeply troubling," Romney told reporters on Wednesday after the White House released a transcript of the call between Trump and Zelensky. "Clearly what we've seen from the transcript itself is deeply troubling."
Over the weekend, prior to the transcript's release, Romney also voiced serious concern via Twitter.
"If the President asked or pressured Ukraine's president to investigate his political rival, either directly or through his personal attorney, it would be troubling in the extreme," Romney wrote. "Critical for the facts to come out."
Representative Debbie Mucarsel-Powell, a Democrat from Florida, told CNN on Wednesday that Republican senators had told her and her colleagues that the Ukraine scandal "definitely changes the calculus for them."
"I am hopeful that they will put the country before their political interests," the congresswoman said.