'Fox & Friends' Host Admits Donald Trump Would be 'Really Off-The-Rails Wrong' If He Tried to Pay Ukraine to Investigate Biden
Fox News host Steve Doocy pointed out Tuesday morning that it would be "really off-the-rails wrong" if President Donald Trump tried to make military aid to Ukraine conditional on the Eastern European nation's new government investigating his political rival, Democratic presidential candidate Joe Biden.
"If the president said, you know, 'I'll give you the money but you gotta investigate Joe Biden,' that is really off-the-rails wrong," Doocy, who co-hosts Fox & Friends, said during the Fox News morning show. "But if it's something else, you know, it would be nice to know what it is."
Earlier in the segment, Doocy also said that Fox News had "confirmed" that Trump had decided to withhold the military aid ahead of a July call with Ukraine's new President Volodymyr Zelensky because he wanted to ensure his government would take corruption seriously. Prior to that, Doocy pointed to an article by The Washington Post, which reported on the aid being withheld.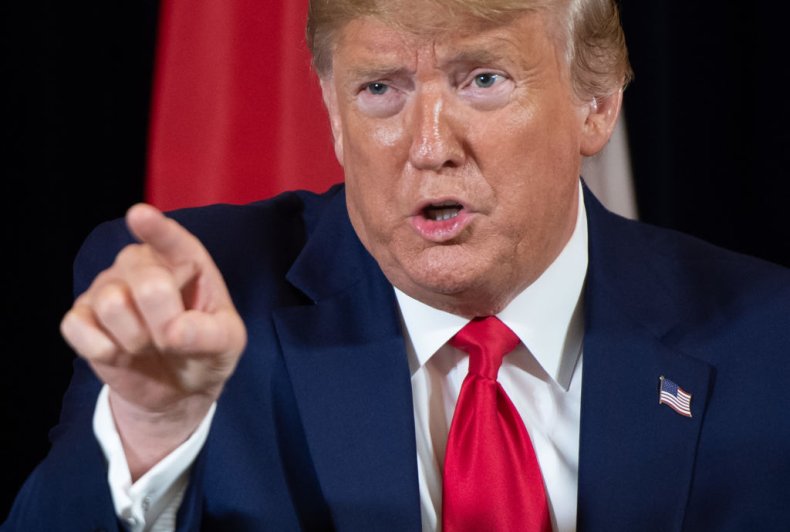 "That doesn't look like good timing to a lot of people," the Fox News host admitted.
Two senior Trump administration officials said on Monday, according to The New York Times, that Trump had personally ordered that $391 million in military aid to Ukraine be frozen ahead of his call with Zelensky. Trump and his personal lawyer Rudy Giuliani have also both said that they encouraged Ukrainian leaders to investigate the business dealings of Biden's son Hunter Biden in the Eastern European nation.
After Trump's call with the Ukrainian president, an government official was so concerned that they filed an official anonymous whistleblower complaint. Democrats in Congress, and some Republicans, have called for that whistleblower complaint to be sent to the House Intelligence Committee for review. Thus far, Trump's acting director of national intelligence has declined to hand over the complaint.
"Understanding exactly what he said would be very helpful I think to determine whether the allegations, which are quite serious, are allegations that will have consequence," GOP Senator Mitt Romney of Utah told reporters Monday.
On Sunday, Romney had tweeted: "If the President asked or pressured Ukraine's president to investigate his political rival, either directly or through his personal attorney, it would be troubling in the extreme. Critical for the facts to come out."
Speaker of the House Nancy Pelosi, a Democrat from California, warned in a letter to fellow lawmakers that the Trump administration "will be entering a grave new chapter of lawlessness which will take us into a whole new stage of investigation" if the whistleblower complaint is not given to Congress. A growing number of Democrats in Congress have become vocal in their support of pursuing the president's impeachment in the wake of the most recent allegations.