30,000 Iraqi Troops Launch Major Assault on ISIS-Held City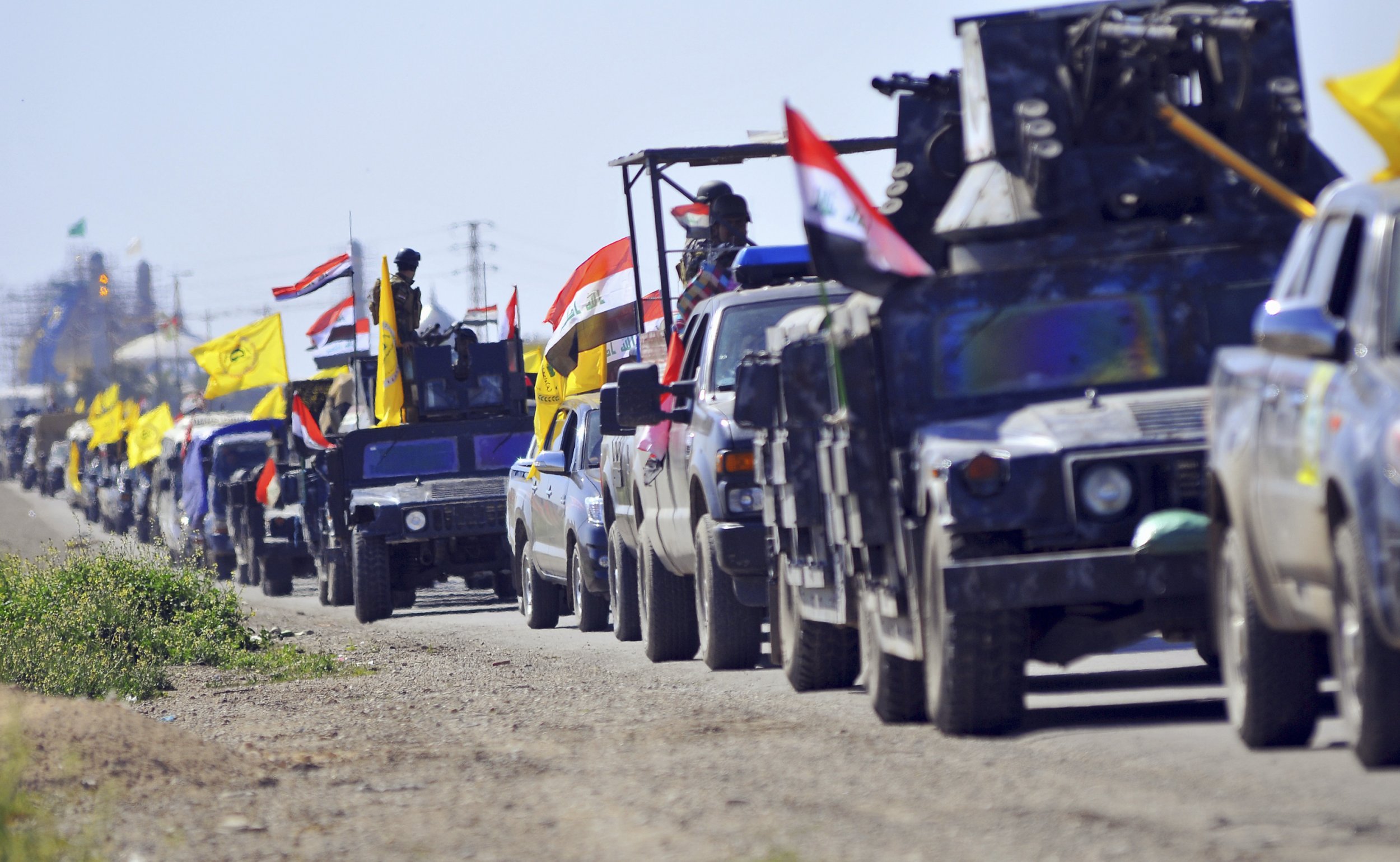 Iraqi security forces, backed by Sunni and Shia militiamen, have launched their largest offensive against ISIS since the terror group swept through the country's northern regions last summer, in an attempt to recapture the city of Tikrit, the hometown of former Iraqi dictator Saddam Hussein.
30,000 troops and militiamen were advancing on several fronts, according to Iraqi army personnel and Iraqi state TV, and were being supported by Iraqi airstrikes on Islamic State positions around the strategic city, which fell to the terror group last June along with other towns and cities in the northern Sunni heartlands.
"Security forces are advancing on three main fronts towards Tikrit, Ad-Dawr (to the south) and Al-Alam (to the north)," a senior army officer told AFP news agency. "The attack is being carried out using fighter jets, helicopters and artillery targeting Tikrit to secure the advance and cut supply routes."
Iraq's Al-Iraqiya TV confirmed that Iraqi troops and a number of Popular Mobilisation Forces (Shia militia coalition) fighters were advancing towards Tikrit city as airstrikes on positions in the Sunni-majority Salahuddin province forced ISIS militants into retreat.
Iraqi prime minister Haider al-Abadi confirmed the operation yesterday before it began early this morning. He pledged to give Sunni tribal fighters a pardon if they abandoned the terror group in the city, calling the offensive their "last chance" to "lay down arms and join their people… to liberate their cities".
Al-Abadi wrote on his Twitter account that Iraqi forces should ensure they take the "utmost care in protecting civilian lives and property" while Hadi al-Ameri, the Popular Mobilisation commander and an important figure in the Iraqi assault, requested that residents of Tikrit abandon their homes within two days so Iraqi forces could "wrap up the battle".
Abdel Wahab Saadi, the military commander for Salaheddin province, where Tikrit is situated, told AFP that the capture of Tikrit was a "stepping stone" to damaging ISIS's territorial control of large swathes of the country.
"The aim of course is to liberate Salaheddin to allow for the return of displaced families but it is also going to be a stepping stone on the way to liberating Mosul," he said.
Jordan Perry, principal MENA analyst at leading global risk analytics company Verisk Maplecroft, also confirmed to Newsweek last week that any offensive on Mosul would have to be preceded by an assault on Tikrit to lay the ground for any successful attempt at recapturing Iraq's second-largest city and the terror group's main stronghold in the country.
Therefore, assault on Tikrit appears to be a strategic move which sets up an April-May offensive on Mosul, as announced by a U.S. Central Command (Centcom) official, speaking to reporters on condition of anonymity, earlier this month, where 2,000 ISIS militants are believed to be preparing to defend the city.
U.S.Republican figures, such as senators John McCain and Lindsey Graham, have criticised the decision to reveal the timescale for the advance through northern Iraq as handing "our own war plans to our enemy" in a letter to U.S. President Barack Obama.
Iraqi forces have failed to take back Tikrit, approximately 95 miles (150 kilometres) north of the capital Baghdad, from ISIS on a number of occasions since it was captured nine months ago.
The city was the site of mass executions of Iraqi forces by ISIS militants at the time of its capture last June. A Human Rights Watch (HRW) report claimed that approximately 770 captured soldiers were killed after the terror group took control of former U.S. military base in the city, Camp Speicher, in executions which HRW advisor Fred Abrahams described as "crimes against humanity".