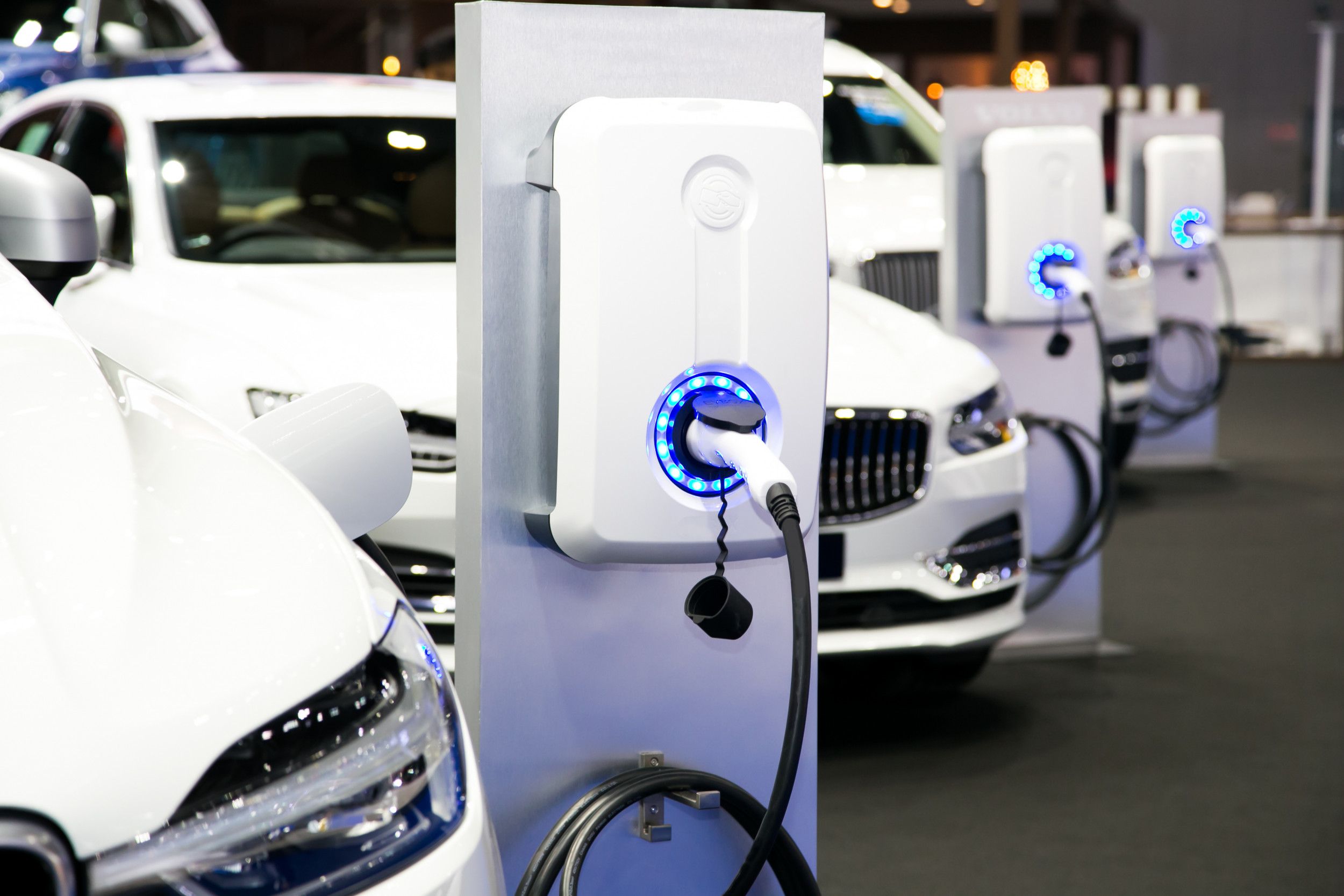 When was the last time you received a package on your doorstep from someone driving a delivery vehicle? If you've called a service professional to come to your home, did they arrive in a company truck? This is made possible thanks to fleet vehicles — an industry currently grappling with growing expenses, rising gas prices, climate change and a rapid shift toward electrification. As a disclosure, my own company, Merchants Fleet, has been providing fleet leasing and management services for over fifty years.
Electrifying fleets is a lot easier said than done. There are many barriers on the road to full electrification. By working together against some of the most common barriers, we can accelerate the transformation in pursuit of convenience as well as environmental and economic gain.
What's holding back electrification?
1. Shortages are impeding choice.
The first main challenge facing fleet electrification is having the right vehicles to support the different uses companies have for fleets. It might make sense for your business to use cargo vans, while another company may require flatbed trucks or cars. Right now, though, demand for electric vehicles (EVs) is outpacing what manufacturers can produce, with pandemic-related supply chain woes exacerbating the problem. These EV shortages are preventing businesses from accessing any electric options at all.
2. Prices are prohibitive.
The next major issue is price. It's not unusual to initially pay a 10%-15% premium upfront for an EV. This comes despite the fact that EVs are often more economical and can put you ahead thousands of dollars over the life of the vehicle, in part due to not having as many moving parts as internal combustion engine (ICE) vehicles. Many potential buyers aren't yet aware of these potential savings. Right now, it's even harder for consumers to see the financial advantages, as almost all vehicles are selling above the manufacturer's suggested sticker price due to decreases in availability.
3. Companies face infrastructure problems.
Companies also face infrastructure problems. Infrastructure is only supported if vehicles are produced, and electric cars are only produced if they can charge. Simultaneous development of both infrastructure and the cars themselves is going to be necessary.
There's also inconsistent infrastructure development from one area to the next. The U.S. is a massive country. Some states are more spread out and rural. This is less than ideal when you're running low on energy and there are no nearby chargers. But in more urban areas, charging stations are much easier to come by.
Any company interested in providing electric last-mile delivery options likely won't see a lot of miles per day on their vehicles anyway because of time spent on drop-offs and pickups. This is a little easier on infrastructure in terms of how many times EVs need to charge, but they still need access to a more consolidated infrastructure.
4. People have practical concerns.
Lastly, people continue to experience anxiety and worry that they won't make it to the next charging station in an EV. They're also concerned that the vehicle won't perform as well in different types of weather which could affect the battery. Then there's the misconception that EVs are somehow not as powerful as traditional vehicles. Different charging stations can also require different types of software, so many aren't sure how to navigate compatibility issues. It's clear many consumers still have a lot of questions and concerns when it comes to EVs.
We must jump the hurdles to electrification.
Education is one of the most powerful weapons we have in the quest to go electric. Pricing comparisons can be made easier to access and perform. Getting people to test-drive vehicles can help them gain confidence in EV power. Helping people understand what EV charging is like in terms of everyday habits, such as brushing one's teeth, can also help them transition.
Legislative support is also key. Government initiatives can provide incentives, which can make EVs more attractive, such as subsidizing companies that publicize their charging infrastructures or individuals who install a charging station at home. There could eventually be bans or fines for the manufacture and use of traditional ICE vehicles.
This type of legislative involvement is already happening in Europe, and some American states, such as California, are copying these nations. The rest of the U.S. has noticed, and President Biden has discussed taking American fleets electric in a massive infrastructure bill. Seeing the infrastructure actually become available and get upper-level support, especially in cities such as Chicago, Miami, Dallas or New York, will go a long way in convincing people that EVs have value and are logistically viable.
Finally, in the increasingly competitive global environment, we can stress that some of the largest last-mile delivery companies in the world already support EVs. For example, Walmart has partnered with EV manufacturer BrightDrop, purchasing 5,000 BrightDrop EV600s. Other businesses across sectors expressing environmental, social and governance (ESG) in their core values, such as Patagonia, are voicing support for EVs because they recognize the importance of creating sustainability solutions for the future.
With a strong support network, new EV habits will only get better.
If you've ever tried to swap a pint of ice cream for a banana, you know old habits can be hard to break. But if you keep trying, you can probably start to like bananas more and even begin to wonder how you ever ate so much ice cream. With a great support team, your new snack will be much easier to eat.
It's the same with EVs. Our ICE habits have strong roots, but they'll be easier to ditch in favor of EVs with strong educational and legislative support. As oil, gas and equity firms start to see the economic benefits of the transition, they can also begin to invest as part of your support team, too. We can expect availability to go up exponentially, following the lead of companies already demonstrating how well EVs work. The faster you convert, the faster you'll be in a smart, environmentally-sound position to compete.