4 Controversies Already Surrounding the 2020 Summer Olympics
The road to the Olympics is often long. The road to the Tokyo 2020 Summer Olympics has been even longer.
The coronavirus pandemic forced postponement of the Games for a year, and as the world moves closer to the opening ceremonies, all eyes are on the athletes, their coaches and the bodies that govern them.
Though the Games won't officially start until July 23, there have already been multiple controversies surrounding this year's Olympics. Below are four that have already caused a stir throughout the Olympic community and beyond.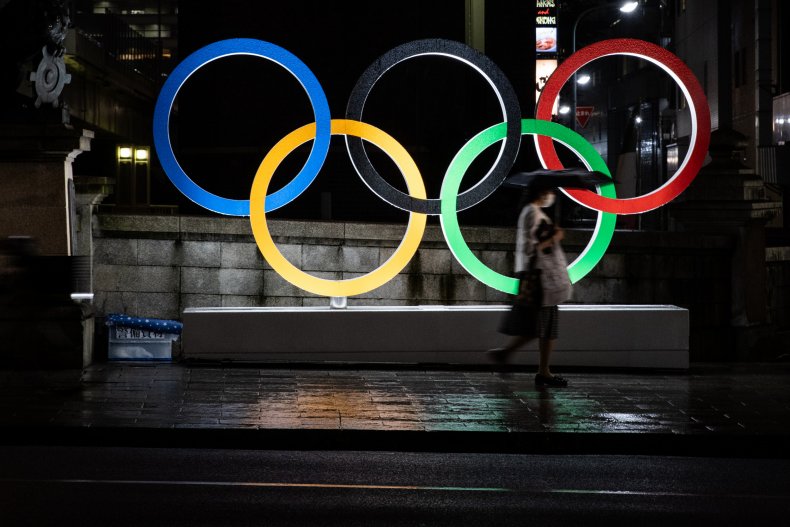 Tokyo Hotel Apologizes for 'Japanese Only' Elevator Sign
In an attempt to prevent further spread of the coronavirus, Akasaka Excel Hotel Tokyu reportedly put up signs on its elevators, delineating some as "Japanese only" and others "foreigners only."
As reported by Reuters, Tokyo entered into a state of emergency Monday out of fear that the influx of Olympic guests would cause an increase of coronavirus cases in the city. As a way to prevent the increase, the hotel claims that Tokyo 2020 organizers encouraged hotel management to keep the movement of Olympic guests separate from the movements of non-Olympic guests. The signs were in response to that advice, and were never meant to be "discriminatory," according to an official. However, people online were angered by the signs, which since have been taken down.
"In a racist, xenophobic, and clueless move," a Twitter user named Marc said, "Tokyo's Akasaka Excel Tokyu hotel has established separate elevators for 'foreigners' and 'Japanese.'"
"Are they serious? What is this segregation from the 50s? How do they think that this is appropriate?" asked Reddit user Lambrah.
The hotel released an apology to its website on Tuesday, and told Reuters: "We tried to make it easy to understand but ended up causing misunderstanding."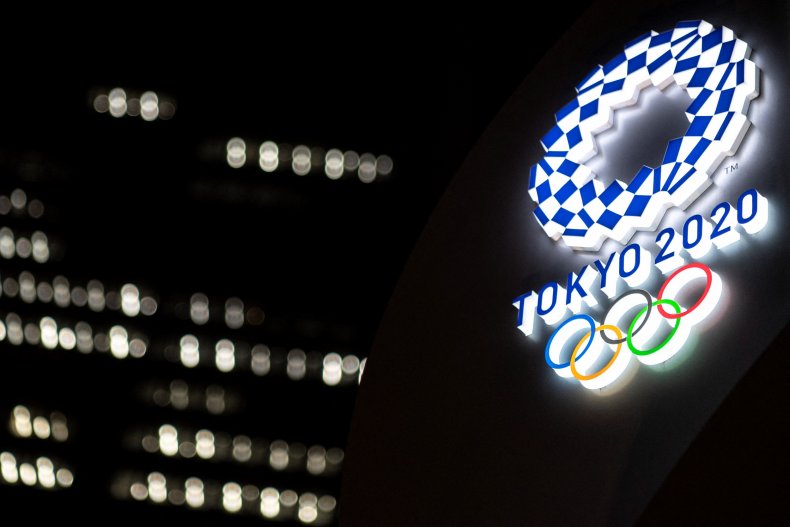 USAG Reportedly Refuses to Fully Fund Allan Bower, Team USA Alternate
On Saturday, University of Oklahoma Men's Gymnastics Coach Mark Williams released a public statement to his Twitter account, claiming that USA Gymnastics (USAG) refused to fully fund Allan Bower, an alternate for the U.S. Olympic Men's Gymnastics Team.
According to his statement, Allan was the "ONLY Olympic alternate not allocated funding by the committee. After strenuous and lengthy complaint, the MPC agreed to fund Bower for just two months, until the Games have concluded." Williams stated that USAG's original plan was to have Bower continue to train without any support whatsoever.
The statement sparked outrage online among the gymnastics community, and many, including Olympic gymnasts Aly Raisman and Jordyn Wieber, retweeted a GoFundMe page link created to help raise the funds necessary for Bower's training. So far, the page has raised $34,711, surpassing the initial goal set at $25,000.
Williams also shared that USAG has not provided Bower with health insurance. Lynn Raisman, Olympic gold medalist Aly's mother, responded in shock, adding that USAG canceled her daughter's health insurance without proper notice.
"Wait, they are taking away his health insurance???? WTF," she tweeted. "Aly's health insurance through NT was canceled without any notice (illegal), she had no idea until she went to use it."
Netizens were quick to vocalize their dissatisfaction with the organization.
"Honestly the thing I really can't get over is the fact that they took away his health insurance without even telling him while he is training this super dangerous sport to be ready to compete if he is needed in year two of a worldwide pandemic," one Twitter user wrote.
"Just a reminder that the money is there," tweeted another. "They're just prioritizing other things over the athletes, just as they've always done."
Many are upset by the news because alternates are expected to train at the same intensity as those who are on the team to ensure they are ready to compete at a moment's notice.
To not have health insurance or full funding puts the athletes at financial risk, should they get sick or injured. Plus, the expense that comes with traveling to the Olympics and training for the Games is high.
Many felt that USAG's refusal to allocate funding for Bower showed a lack of respect for his dedication to Team USA.
UCLA gymnast Norah Flatley tweeted: "There wouldn't be a USAG without the gymnasts so why are they treated like the disposable ones?!?!!"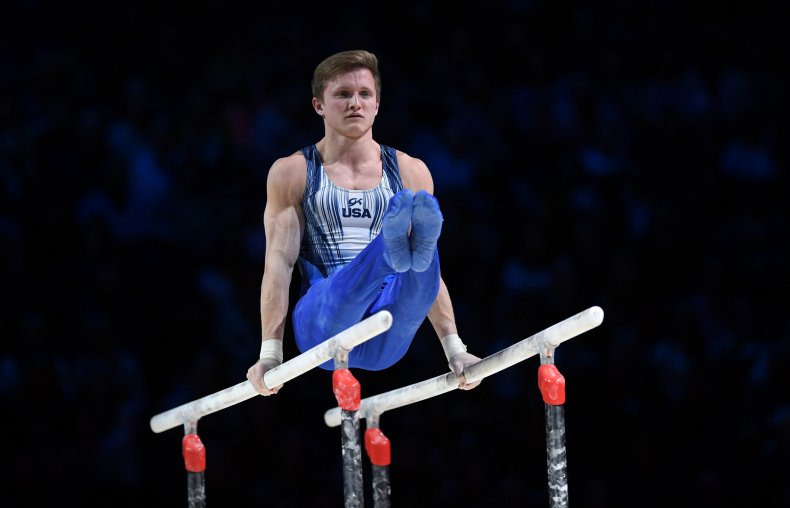 Sha'Carri Richardson Won't Compete in 4x100 Relay
After testing positive for cannabis, the U.S. Anti-Doping Agency (USADA) announced that sprinter Sha'Carri Richardson accepted a one-month suspension, effectively banning her from competing in her signature 100 meters. Many online expressed their frustration, including big-name politicians and celebrities. There was still hope she would be able to compete in the women's 4x100 relay, as this event falls after her suspension period is expected to end.
But last week, ESPN reported that the official Olympic roster failed to include Richardson's name, confirming that she would not be competing at the Games.
In response to the decision, the U.S. Olympic Track & Field Team released an official statement that reads:
"First and foremost, we are incredibly sympathetic toward Sha'Carri Richardson's extenuating circumstances and strongly applaud her accountability - and will offer her our continued support both on and off the track.
"While USATF fully agrees that the merit of the World Anti-Doping Agency rules related to THC should be reevaluated, it would be detrimental to the integrity of the U.S. Olympic Team Trials for Track & Field if USATF amended its policies following competition, only weeks before the Olympic Games."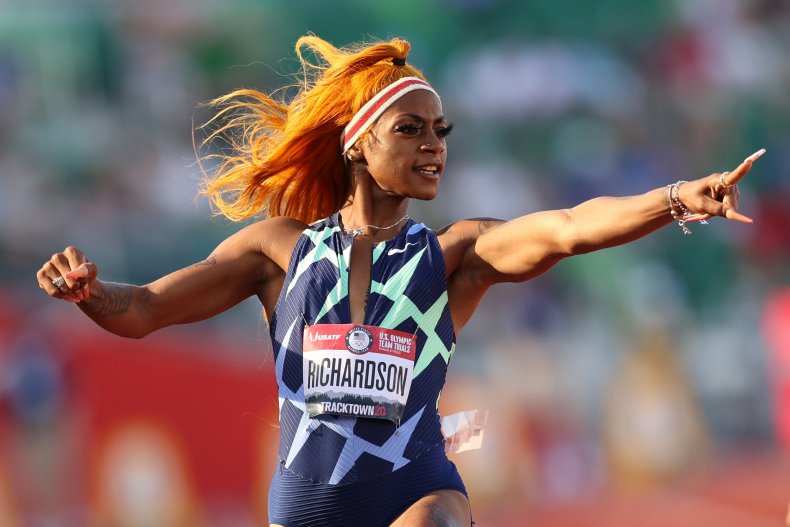 Yoshiro Mori Replaced as Tokyo Olympic Committee President
In February, Tokyo Olympic Committee President Yoshiro Mori was forced to resign after he was quoted making sexist remarks. He was soon replaced by Seiko Hashimoto, an Olympic track cyclist and speed skater who competed in seven Olympic Games, both summer and winter. According to Bill Mallon via ABC News, "her seven appearances are the most by any 'multiseason' athlete in the Games."
According to the BBC, only five of the board's 24 members are women. In response to adding more women to the board, Mori reportedly said: "If we increase the number of female board members, we have to make sure their speaking time is restricted somewhat, they have difficulty finishing, which is annoying."
Though he initially stated that he would not resign, mounting public pressure forced Mori to relinquish his role. It was first reported that Saburo Kawabuchi, a former president of the Japanese soccer association, was offered to take Mori's place, but it was quickly announced Hashimoto would instead step in.
"As the background to my selection, I understand that there is a gender-parity-related factor,'' Hashimoto said, according to ABC News. She reportedly also said she'd work on addressing the gender-parity issue, though she didn't say how.