Fourth of July 2022: Food Freebies and Deals from Krispy Kreme to 7-Eleven
The cherished federal holiday is almost here, and what better way to celebrate it than by indulging in a few American traditions.
The Fourth of July, otherwise known as Independence Day, is the day we celebrate America's independence from Britain. On July 4, 1776, the 13 American colonies declared themselves to be independent states and no longer under British rule.
It marks the day when the Second Continental Congress adopted the Declaration of Independence.
To commemorate this day, many people engage in the usual traditions, including cook outs, barbecues, parades, and watching fireworks displays.
As food and cooking play such a large part in this holiday, many are wondering what deals are about, especially with the rise in the cost of food. That's why Newsweek has researched and rounded up the best deals from major retailers, as well as which restaurants are offering free food, below:
What Restaurants and Retailers are Offering Free Food on the Fourth of July?
McDonald's
The popular fast-food chain is offering free cheeseburgers worth $1 to customers before midday on Monday, July 4. Customers must order the burger through the McDonald's app before collecting their meal at the counter. All participating chains can be found on the McDonald's website.
7-Eleven
If you're a loyalty member, you can get a coupon from your 7Rewards and Speedy Rewards to grab a free small Slurpee, valid until July 11.
IHOP
Children eat for free (12 and under) from 4 p.m. to 10 p.m over the holiday weekend. The offer expires after the July 4, 2022.
Krispy Kreme
Until July 4, Krispy Kreme is offering a free doughnut of choice if you wear red, white and blue.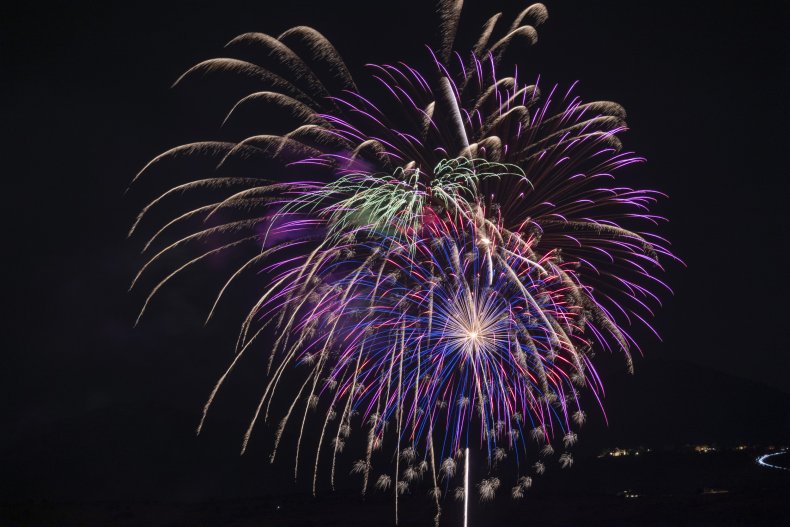 What Retailers and Restaurants Have Deals for July 4th?
Miller's Ale House
The food chain is offering all military personnel (both active or retired) 50 percent off an entrée of their choice on July 4. Proof of service is required.
Chuck E. Cheese
Is having plenty of different deals for the holiday, exclusive to Summer Fun Pass holders. With any food purchase, you can get free Small Dippin' Dots, offer valid until July 10.
Beatnic
Buy any entrée and get a free sprinkle cookie.
Cinnabon
If you buy a classic roll, minibon or a center of the roll through the Cinnabon Rewards app, you will get one of those free with the code NOPOPCORN.
Popeyes
For a limited amount of time, Popeyes is offering a five-piece deal of its crispy chicken for $5.99.
Applebee's
Get their Star Spangled Sips for just $5 each, select between Blue Bahama Mama or All-American Mucho.