40 Pennsylvania Workers Lived at Work for a Month Making Coronavirus PPE for Health Care Professionals
A group of more than 40 workers in Pennsylvania spent 28 days straight working and sleeping at their factory facility to produce vital personal protective equipment (PPE) material for health care workers amid the coronavirus pandemic.
The workers at Braskem America in Delaware County unanimously agreed to stay at the facility for nearly a month, working 12-hour shifts, to produce the necessary supplies, Philadelphia's ABC 6 Action News reported. During the past four weeks, the workers' only glimpse of the outside world came from brief drive-by family visits to the facility and from television.
"There's been a glow in everyone's eyes," operations shift supervisor Joe Boyce told ABC 6. "We're truly honored to be able to give back and support people we will never meet in some way," he said.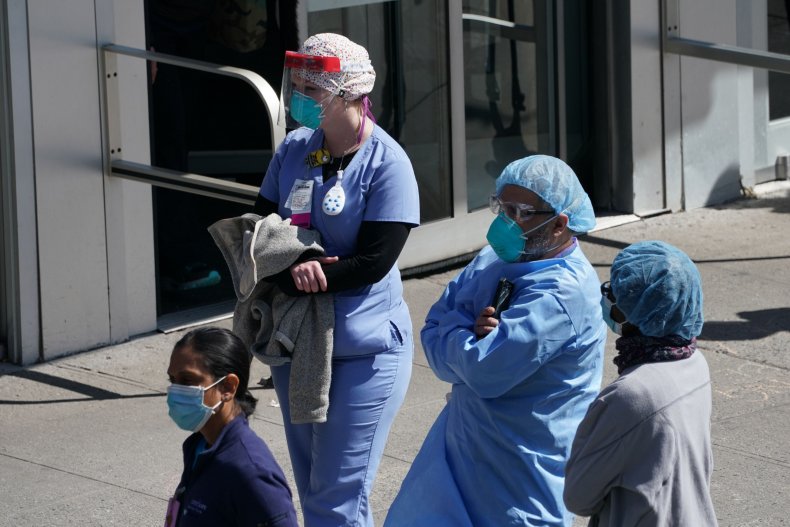 Braskem produces polypropylene, which is key for health care and hygiene products required by medical professionals treating patients with COVID-19, the disease caused by the coronavirus. The company chose to shift its focus to produce "the most critical grades of homopolymers for nonwovens needed to make N-95 medical face masks and medical protective gear," according to a news release on its website.
"As we all come together to address the unprecedented challenges facing our nation amid the COVID-19 pandemic, Braskem's commitment to meeting the needs of our medical manufacturing customers has never been stronger," Mark Nikolich, Braskem America CEO, said in the statement.
"We have deployed a range of measures across our manufacturing plants in Pennsylvania, Texas and West Virginia to secure the supply of essential grades of polypropylene polymers for the production of respiratory masks, protective medical gowns and other gear," Nikolich said.
"In parallel, we have positioned 'live-in' manufacturing teams operating in isolation at key facilities, among other measures, to help ensure the health and safety of our team members who are working as an essential service throughout this crisis to keep these key supply lines running," he said.
The group that worked the past 28 days at the Delaware County facility will now have a week off before they return to working a normal schedule. Braskem America has also increased wages to benefit the more than 40 workers who made the commitment to live at the facility for four weeks.
"We've almost been the lucky ones, I'll say for the last 28 days, because I haven't had to stand six feet from somebody. I haven't had to put a mask on," supervisor Boyce said to ABC 6.
Shortages of PPE have been a major concern for governors, hospitals and medical practitioners. Many doctors and nurses, particularly in hard-hit areas such as New York, have reported being forced to reuse protective equipment, such as N-95 respirator masks, due to a lack of adequate supplies. Without this vital equipment, health professionals are at significantly higher risk of being infected with and spreading the coronavirus.
As of Monday morning, there were nearly 762,000 confirmed cases of the coronavirus nationwide, according to a tracker updated by Johns Hopkins University. Of those, more than 70,000 have already recovered while more than 35,000 people have died.