The Five Biggest Bust Ups Between Musicians and Politicians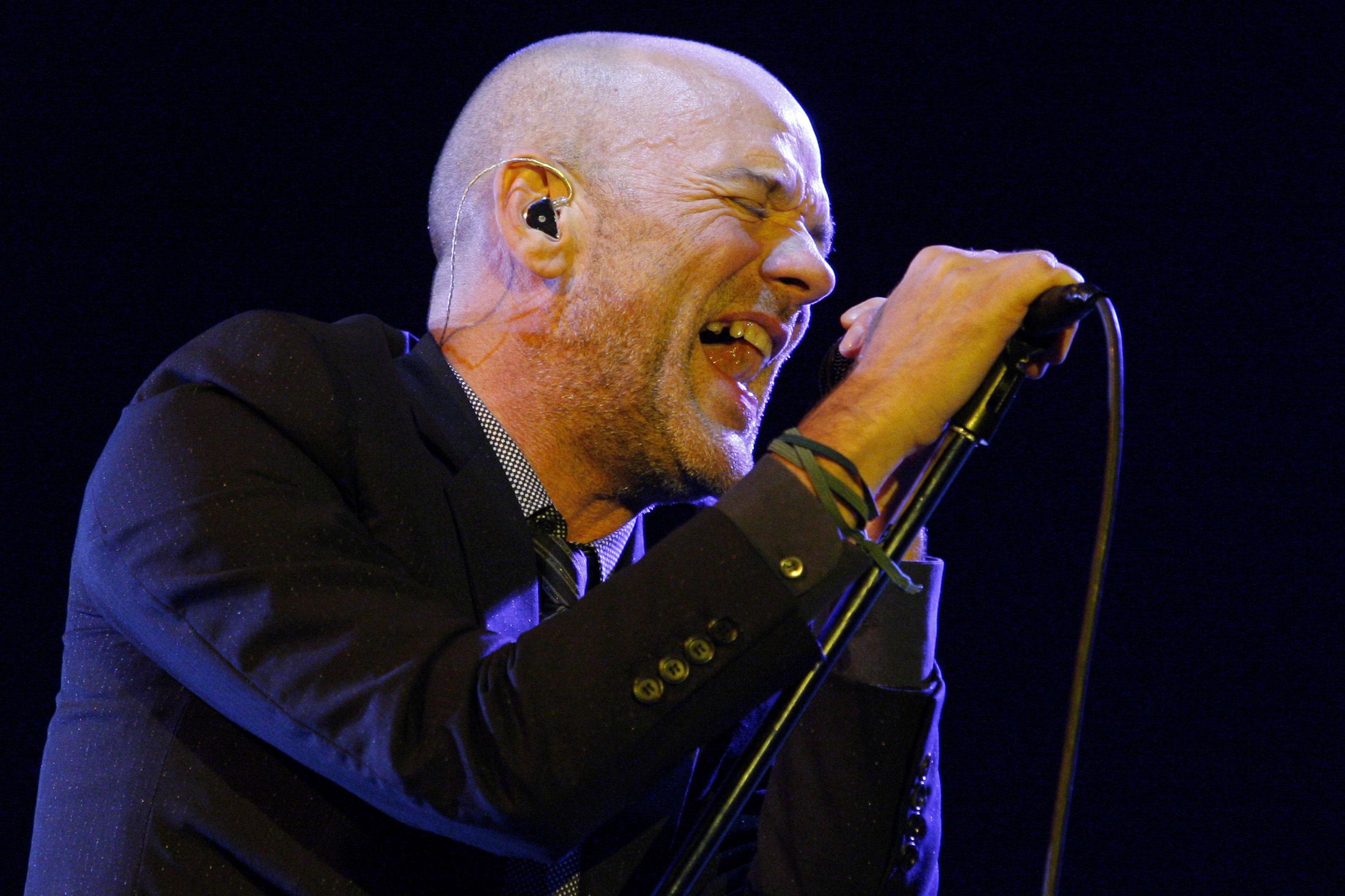 R.E.M's frontman, Michael Stipe, has issued a rather strongly worded response to politicians who use his band's music, after Republican presidential candidate Donald Trump used their 1987 hit "It's the End of the World as We Know It (And I Feel Fine)." at a Washington, D.C. rally on Wednesday afternoon.
In a message posted on R.E.M bassist Mike Mills' Twitter account Thursday, Stipe hits out at Trump saying, "Go fuck yourselves, the lot of you—you sad, attention-grabbing, power-hungry little men. Do not use our music or my voice for your moronic charade of a campaign."
R.E.M followed this up with a more formal response posted on their Facebook page, which read: "While we do not authorize or condone the use of our music at this political event, and do ask that these candidates cease and desist from doing so, let us remember that there are things of greater importance at stake here.
"The media and the American voter should focus on the bigger picture, and not allow grandstanding politicians to distract us from the pressing issues of the day and of the current presidential campaign."
R.E.M. is not the first band who have been less than grateful to have a politician as a famous fan. Here are five other times musicians have not mixed well with politics.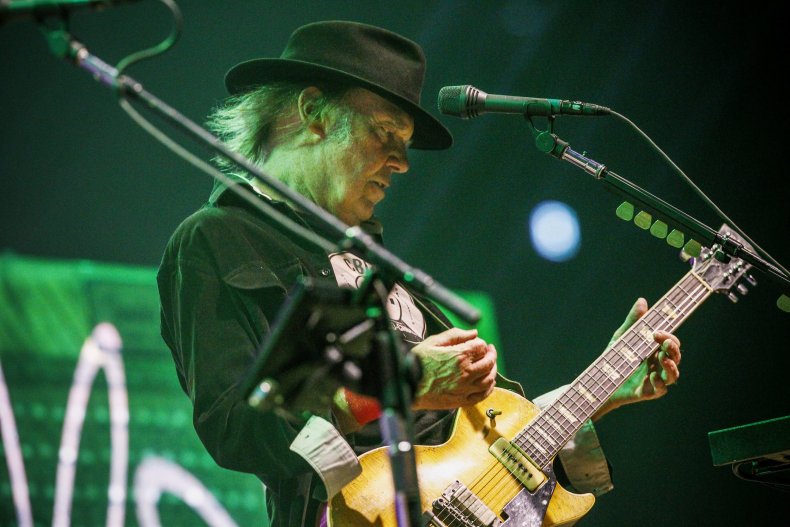 Neil Young vs. Donald Trump
Trump's run-in with Stipe is not the first time he's been in trouble with a rock star. The Republican candidate was also criticized in June by Canadian singer Neil Young, after he used his 1989 song "Rockin' in the Free World" at a campaign event.
Young's management company released a statement damning the use of the music, saying "Donald Trump was not authorized to use 'Rockin' in the Free World' in his presidential candidacy announcement. Neil Young, a Canadian citizen, is a supporter of Bernie Sanders for president of the United States of America."
One of Trump's campaign managers told Rolling Stone magazine, "We will respect his wish and not use it because it's the right thing to do." It also reported that Young's song was later played at a Bernie Sanders rally in Denver.
The Dropkick Murphy's vs. Wisconsin Republicans
Earlier this year, Wisconsin governor Scott Walker riled up American Celtic punk band Dropkick Murphys after he played their cover of the Woody Guthrie song, "I'm Shipping Up To Boston," during his entrance to the Iowa Freedom Summit. The band tweeted:
In 2012, when Wisconsin Republican Jeff Fitzgerald used the same song at an event, the band, who are notoriously pro-union, posted a message to their Facebook likening Fitzgerald's use of their music to "a white supremacist coming out to gangsta rap."
Bruce Springsteen vs. Ronald Reagan
For his 1984 campaign, Reagan allegedly wanted to use Bruce Springsteen's "Born In The U.S.A," believing that the song promoted a strong nationalistic message. "America's future," Reagan said, "rests in the message of hope in the songs of a man so many young Americans admire: New Jersey's own Bruce Springsteen."
Reagan and his campaign team were seemingly oblivious to the real meaning of the song's lyrics—the impact of the Vietnam War on American veterans. Springsteen, who is a Democrat, later asked his audience at a Pittsburgh concert: "Well, the president was mentioning my name in his speech the other day, and I kind of got to wondering what his favourite album of mine must've been, you know? I don't think it was the Nebraska album. I don't think he's been listening to this one," referring to his 1982 album, which includes songs about criminals and murderers.
The Smiths vs. David Cameron
In 2006, when British Prime Minister David Cameron appeared on BBC Radio 4's Desert Island Discs—a show where the participant must choose eight records they'd take with them to a desert island—he chose The Smiths' "This Charming Man".
The band clearly did not take this as a compliment, as four years later the band's lead guitarist, Johnny Marr tweeted:
Morrissey, The Smiths frontman, penned a statement in support of Marr, adding that the band also disliked Cameron because of his stance on hunting. "Cameron hunts and shoots and kills stags—apparently for pleasure," Morrissey said, "It was not for such people that either "Meat is Murder" or "The Queen is Dead" were recorded; in fact, they were made as a reaction against such violence."
Sarah Palin vs. Heart
At the 2008 Republican National Convention, Republican politician Sarah Palin used "Barracuda" by 70s band Heart as her theme music. Palin's choice prompted Heart members, the Wilson sisters, to send a cease-and-desist letter directly to the Republican party in order to halt its use.
According to Rolling Stone, Nancy Wilson said: "I feel completely fucked over...Sarah Palin's views and values in no way represent us as American women." Palin's campaign refused to stop playing "Barracuda" at rallies because they claimed they had the right to use it via an American Society of Composers, Authors, and Publishers (ASCAP) license.