5 Kids Found Inside Home After Couple Dies in Yard From Apparent Murder-Suicide: Cops
The police found five children inside a house after husband and wife died in their yard in an apparent murder-suicide in the early hours of Christmas Day in Texas.
Cops reported to the scene at Daun Street, where the couple was discovered dead in the front lawn. After entering the home, they found five uninjured children who ranged from 7 to 16 years old, the Harris County Sheriff's office said in a statement on Twitter Saturday morning.
The husband has been identified as Arsenio Gonzalez, 45, and his wife Maria Gonzalez, 42, according to the police.
"The wife had signs of blunt trauma and the husband appeared to have a self-inflicted gunshot," the Harris County Sheriff's Office said in the statement.
Newsweek contacted the Harris County Sheriff's Office for further information.
The five children didn't see or hear anything related to the murder-suicide, Harris County Sergeant Greg Pinkins told TV station KHOU.
Pinkins told the news station the shooting happened after the couple came back from a Christmas gathering that they attended earlier in the day.
Deputies are currently investigating the situation and are speaking with family members who were at the gathering in an effort to obtain more information.
Meanwhile, Child Protective Services is caring for the five children and working to potentially place them with other family members.
A number of shootings have been reported across the country this holiday season. During Thanksgiving weekend, a teen accidentally fatally shot a 5-year-old relative in Minnesota. The cops said that the teenager was "attempting to make a social media video" and that he was "handling a gun" at the time of the shooting.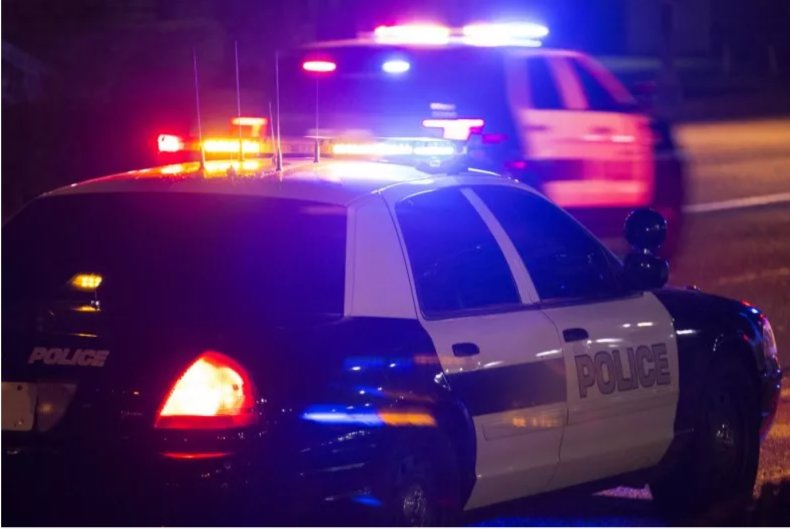 Similarly, a 3-year-old fatally shot a 5-year-old cousin on Thanksgiving in Georgia after using a handgun that belonged to the toddler's father, the police said.
Meanwhile, a 12-year-old was shot in the face in Clayton County in Georgia on November 30. A police officer and two women were also shot and killed during that incident that was described as a domestic violence episode.
Gun-related incidents have been on the rise in 2021 across the country, according to a US News report cited by the nonprofit Gun Violence Archive. The organization defines deadly shootings as those with four or more victims and the death of one person, which isn't the shooter.
The number of these fatal shootings increased 55 percent in the first half of 2021 compared to last year, according to the Gun Violence Archive.