5 Reasons to Upgrade to the iPhone 13 or iPhone 13 Pro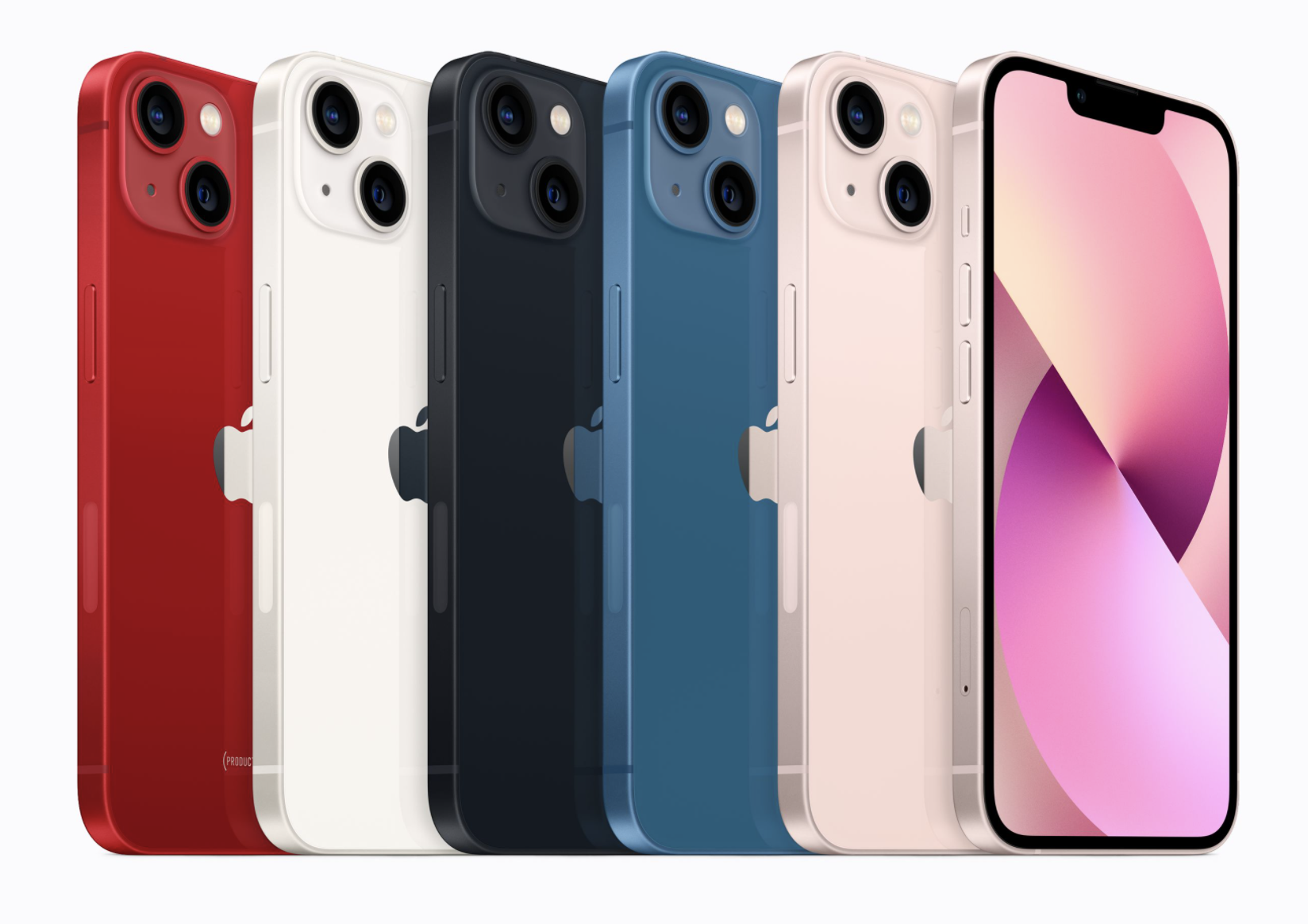 It's official; the iPhone 13 will be released September 24—available to preorder September 17. There are four new iPhone 13 models, including new mini and pro versions. While the iPhone 13 generally looks the same as the iPhone 12 on the outside, plenty of enhancements and improvements are coming to the mobile phone. I've compiled the top five reasons why the iPhone 13 could be a tempting upgrade, even if you have last year's model.
The most noticeable improvement to the iPhone 13, overall, is its camera system. The phones get a Cinematic mode in 1080p at 30 fps, with Dolby Vision HDR video recording and up to 4K at 60 frames per second.
On the iPhone 13 Pro models, the ProMotion technology with adaptive refresh rates up to 120 hertz should make scrolling smoother, games more responsive, and everything on the screen generally look better.
The newest iPhone was announced alongside a new Apple Watch Series 7 and iPad Mini. (If you're curious about the ways the Apple Watch improved, look no further.) Of course, a new model of iPhone doesn't mean you need to upgrade. The iPhone 11 and 12 will serve you fine. But, if you do decide to upgrade, it will be available on all carriers, including AT&T and Verizon. And if you need it, here is Apple's guide to backing up and restoring an iPhone.
1. 120 Hertz ProMotion Display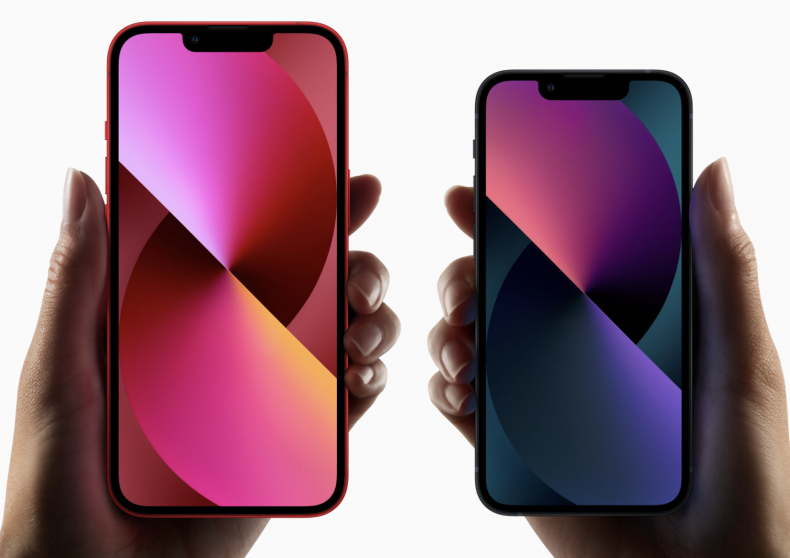 Like the iPad Pro before it, the iPhone 13 Pro models now have a much higher frame rate at 120 hertz. This is a feature that gadget/technology enthusiasts have been clamoring for. Adding the ProMotion technology to the iPhone will do a few things, including scrolling through websites and apps twice as smoothly as at 60 hertz. If you compare the two frame rates side by side, the lesser one would look and feel more jittery.
One of the advantages of ProMotion is its variable refresh rate that adapts as you go from app to app. ProMotion on the iPhone 13 Pro can go as low as 10 hertz to help conserve battery life when items on the screen are not moving, for example, when you're reading text. It provides smooth scrolling and visuals when you need it and tucks the power away when you don't.
2. Camera Improvements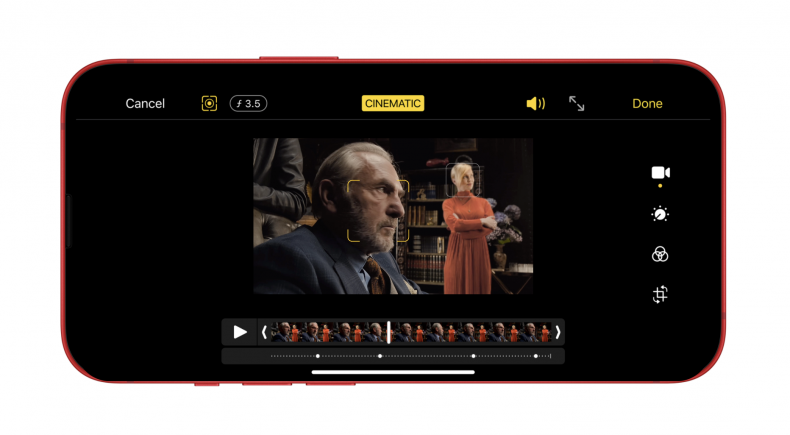 Death, taxes and a better camera system each year for the iPhone. These are some of life's guarantees. The biggest camera improvements come to the iPhone 13 Pro this year. The iPhone 13 and 13 mini captures 47 percent more light in the wide camera. They also have new optical image stabilization for less blurry photos and movement in videos.
Cinematic mode comes to all iPhone 13 models and will identify people and objects for blurred focus. Think of it as a Portrait mode for video. For example, you'll be able to tap on a face in the foreground and then tap on someone else behind them to change the visual perspective. Best of all, you can change focus after the fact.
The iPhone 13 Pro gets a big upgrade, now with a 6x optical zoom range and a 15x digital zoom. This is up from a 4x optical zoom range and 10x digital zoom in the iPhone 12 Pro.
All phone models get Photographic Styles. These styles will add vibrant colors or more contrast selectively to specific areas while preserving skin tones. All phones will also get better HDR that can recognize up to four different people for individual optimization.
3. More Battery Life
Better battery life is not a guarantee each year for every new iPhone, the same way that an improved camera system is, but it is always appreciated. Apple specifically calls out improved battery life thanks to a physically larger capacity battery in the phones and software enhancements in iOS 15.
For starters, the iPhone 13 gets about 2.5 hours more battery life than the previous model. The smallest device, the iPhone mini, gets an extra 1.5 hours in usage time. Similarly, the iPhone 13 Pro adds 1.5 hours more than the previous Pro model, and the Pro Max adds 2.5 hours more of general battery usage time.
More examples include the iPhone 13 Pro being able to stream video playback for 20 hours now, up from 11 on iPhone 12 Pro. Audio playback on the Pro model is now up to 75 hours, compared to 65 hours on the previously Pro model.
4. Speed
Powering the new iPhones is an A15 Bionic chip. This is the name Apple gives to its complete computing architecture. It does everything from powering the camera features like Cinematic mode and Photographic Styles to iOS 15's Live Text feature. The A15 also houses the Secure Enclave to store private information like Face ID data and contacts.
The performance benchmarks Apple provides are selective but still impressive. It claims up to 50 percent faster CPU performance and 30 percent fast graphics performance than the competition.
The A15 chip in the iPhone 13 and 13 mini is similar to the 13 Pro and Pro Max. The difference is that the Pro models have a 5-core graphics processing unit compared to a 4-core GPU found in the 13. Games and video-intensive tasks will run better on the Pro models.
5. Smaller Notch and More Storage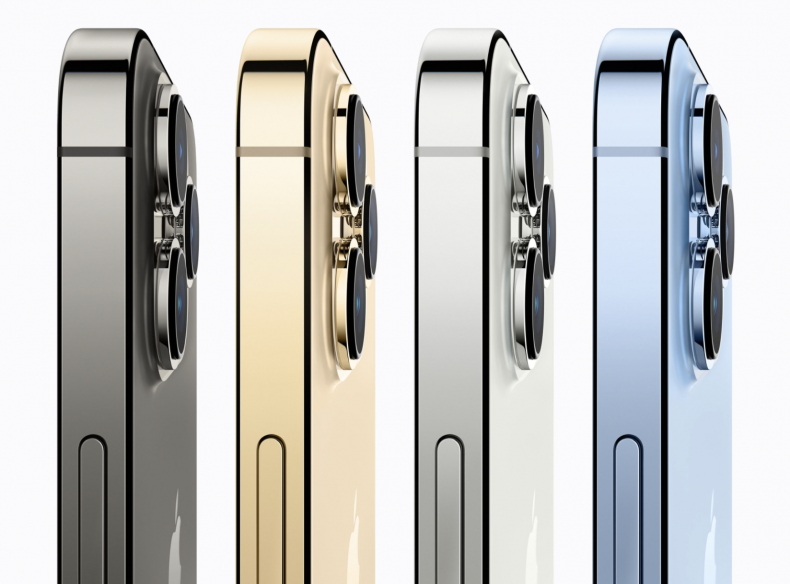 Things like new, updated colors are probably not enough of a reason to buy a new phone. What if the pesky black bar (notch) hiding the front-facing camera was smaller? What if the advertised-priced models now come with double the storage as the previous ones? Combined, some of the smaller items do add up to a nicer overall experience.
The iPhone 13 and iPhone 13 mini come in pink, blue, red, Midnight and Starlight. The iPhone Pro and Pro Max come in Sierra Blue, silver, gold, and graphite.
Both non-Pro models come with a base 128GB of storage now for the same entry price and last year. The iPhone Pro models start with the same base level of storage but offer up to 1TB of storage if you really need to store a lot of media, particularly video.
The notch, or area of the screen containing the front camera system, is also 20 percent smaller this year, allowing more area for content to be displayed.
Newsweek may earn a commission from links on this page, but we only recommend products we back. We participate in various affiliate marketing programs, which means we may get paid commissions on editorially chosen products purchased through our links to retailer sites.