The 5 States With the Highest Medical Debt: Study
Texans are collectively carrying the highest amount of medical debt in the country, a new report has revealed.
The state's $14.6 billion in medical debt is far higher than Florida, which ranked second with $8.2 billion, according to the study by medication access company NiceRx.
Californians are saddled with approximately $7.5 billion in debt, the study found. Georgia came fourth with about $3.62 billion in medical debt, while South Carolina was in fifth place with $3.6 billion.
The states with the least amount of medical debt were: Vermont ($42 million), North Dakota ($61 million), Rhode Island ($72 million), South Dakota ($79 million) and Hawaii ($126 million).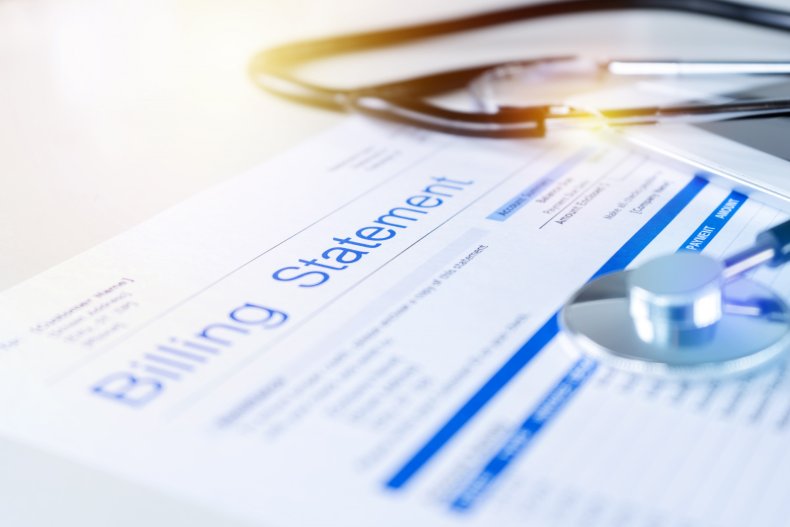 While the list shows Americans in the country's three most populous states are carrying the most medical debt overall, looking at other statistics paints a different picture of where medical debt is a bigger burden to people.
Medical debt is most common in West Virginia, where almost a quarter of the population have some medical debt. That's slightly more than in South Carolina, where around 23 percent of residents have medical debt. Around 22 percent of people in Louisiana, Texas and Oklahoma have medical debt.
Medical debt is least prevalent in Minnesota, where only about 2.3 percent of people have some debt. South Dakota is second on that list with about 4.4 percent of people carrying medical debt, followed by Massachusetts (4.7 percent), Washington (5 percent) and Vermont (5.4 percent).
People living in Wyoming have the highest average medical debt at $6,516 per person, according to the study.
Alaska came in second, with an average medical debt of $3,752. South Carolina was third ($3,335), followed by Nebraska ($3,294) and Oklahoma ($3,292).
At the other end of the spectrum, people in Massachusetts owed the least: $975 per person. Maryland came second with $1,160, followed by New York ($1,186), Michigan ($1,160) and New Hampshire ($1,261).
"Receiving medical treatment can be an unpleasant experience at the best of times, but the added pressure of sky-high medical bills means many patients are discharged with huge sums of debt," NiceRx said in its report.
"These high costs are present across the U.S. health industry, making access to medicine, consultations, and treatment a costly financial burden that many households simply cannot afford."
Newsweek has contacted NiceRx for further comment.
Some 100 million people in America are saddled with medical debt, according to the Kaiser Family Foundation.
The financial crisis has led to three major credit reporting agencies saying they would remove a majority of medical debt from credit reports from July.
That came after the Biden administration in April announced measures to lessen the burden of medical debt on Americans.
The White House said the measures would hold medical providers and debt collectors accountable for harmful practices, reduce the role medical debt plays in whether people can access credit and help more than half a million low-income veterans get their medical debt forgiven.