5 U.S. States Have Recorded New Highs in Coronavirus Cases in Last Week
Five U.S. states recorded new records in COVID-19 case increases during the week of May 10, according to data compiled by the COVID Tracking Project.
The records came as many states across the country began easing restrictions put in place earlier this spring to minimize the spread of the virus.
According to data reported by each state's health departments, Arizona, North Carolina, North Dakota, Texas and Virginia all saw their highest increases in case counts between May 10 and 16. California, Florida and Illinois also reported high positive case increases close to those confirmed by state health officials in recent weeks, COVID-19 Tracking Project data showed.
Some health experts wary of reopening state economies too quickly have voiced their concerns about making hasty decisions that could spark a second wave of infections. During a virtual hearing with the U.S. Senate last week, Dr. Anthony Fauci, an infectious disease expert at the National Institute of Health and a member of the White House Coronavirus Task Force, warned lawmakers about the potential repercussions for states that reopen sooner than federal guidelines recommend.
"If that occurs, there is a real risk that you will trigger an outbreak that you may not be able to control," Fauci said. Such quick actions could result in setting local economies back further in addition to increases in infection and death rates, he said.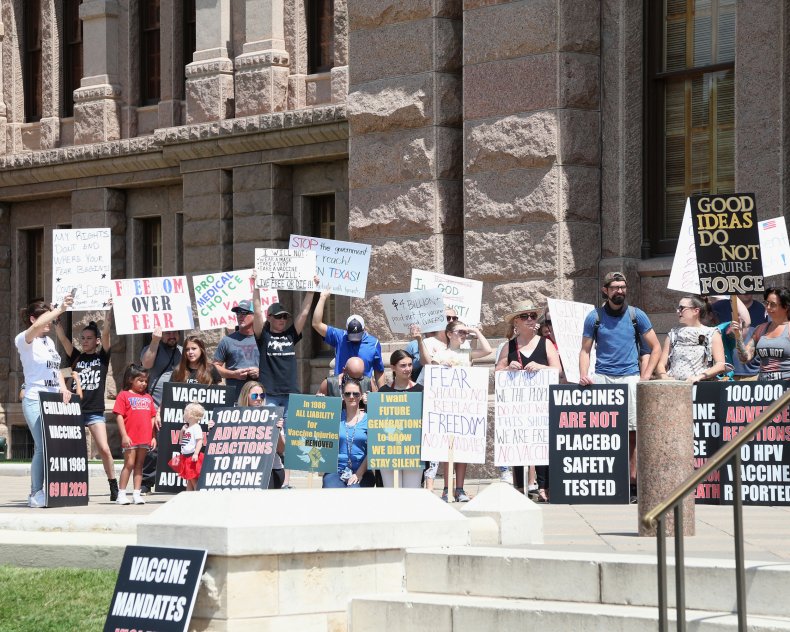 Each of the five states that reported their highest numbers of COVID-19 cases last week have eased some of the restrictions imposed by their stay-at-home orders. Texas, which started to reopen some businesses on May 1 with more able to return Monday, reported 9,139 new cases last week and its highest number of COVID-19 deaths in a single day on May 14. North Carolina and Virginia also reported more than 3,500 new positive cases in the last week, their highest increases since the pandemic began.
Though California, Florida and Illinois didn't reach peaks in new cases last week, each state reported a number of new cases similar to those reported in recent weeks, with health officials reporting weekly case increases of at least 11,000 in California, 4,500 in Florida and between 12,000 and 17,000 in Illinois since mid-April. Each of those three states have also begun the process of easing COVID-19 restrictions by varying degrees.
With reopening already underway and all states eager to resume their economies once it is safe to do so, the question about how the country will be able to handle a potential second wave remains. According to Fauci's Senate testimony on May 12, the virus is not simply going to disappear before a vaccine is available to snuff it out.
"That is just not going to happen because it's such a highly transmissible virus," he told lawmakers. "Even if we get better control over these [next few] months, it is likely there will be virus somewhere on this planet that will eventually get back to us."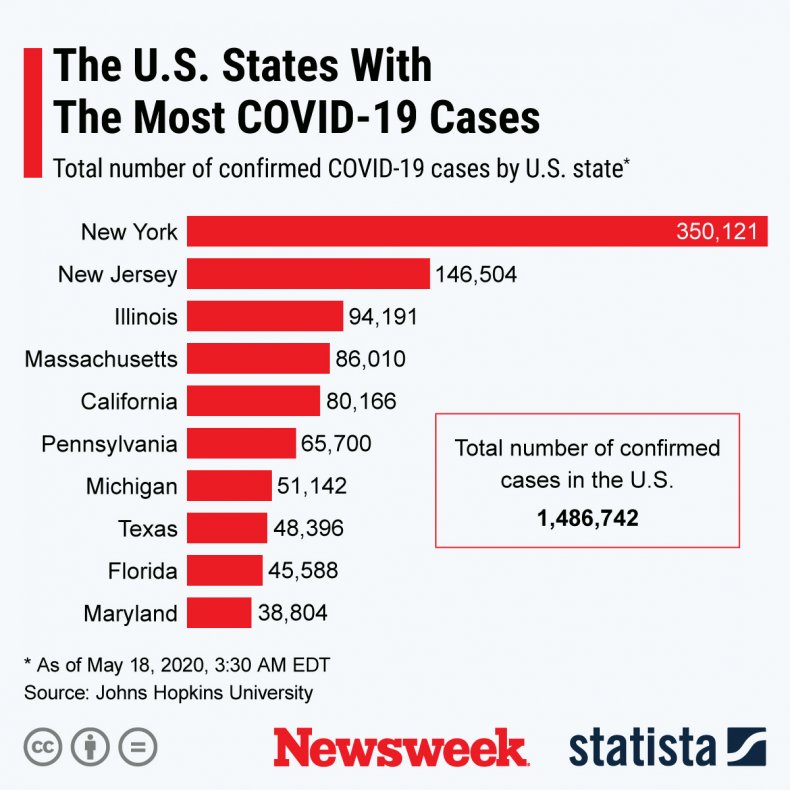 Graphic provided by Statista.