The 50 Best Pop Songs of the Last 30 Years
While pop music has origins as far back as the 1920s, it didn't really take shape as a genre until the 1950s. In the decades that followed, the term was largely used to denote a specific type of catchy sound or style, which usually overlapped with other genres like rock, country, folk, soul, R&B, and electronic. As the trend persisted into the 1980s and 1990s, the concept itself continued to evolve to the point that "pop music" didn't overlap with peripheral genres as much as it did swallow them whole. To keep pace, the Billboard Pop Songs Chart debuted on Oct. 3, 1992.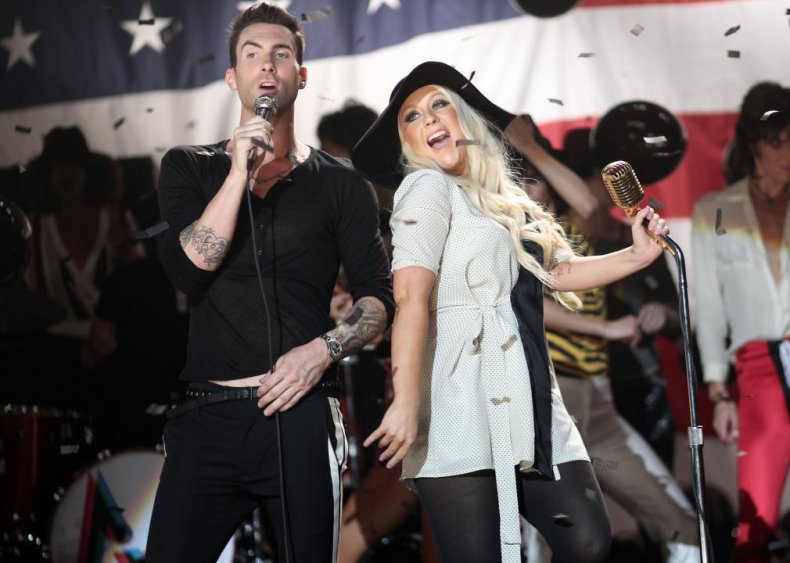 Stacker is listing out the greatest pop songs of all time, based on weekly performance on the Billboard Pop Songs chart from its inception all the way up to Sept. 30, 2017. Artists and songs are ranked by way of an inverse point system, with weeks at No. 1 earning the greatest value, and weeks at the lower spots earning the least. Due to changes in chart methodology over the years, eras are weighted differently to account for chart turnover rates during various respective periods. Artists are then ranked based on a formula blending performance—as outlined above—of all their Pop Song chart entries.
Being that the list is bound by specific parameters, there's an absence of names like Michael Jackson or Madonna. Meanwhile, The Goo Goo Dolls and Bruno Mars have three songs on the chart—the most among all the artists. Nickelback, Bruno Mars, Timbaland, OneRepublic, Maroon 5, Kelly Clarkson, and 3 Doors Down all have two songs on the chart. Everyone else has one song on the chart. OK, enough with the spoilers. Here are the best pop songs of all time.
You may also like: Most famous musician born the same year as you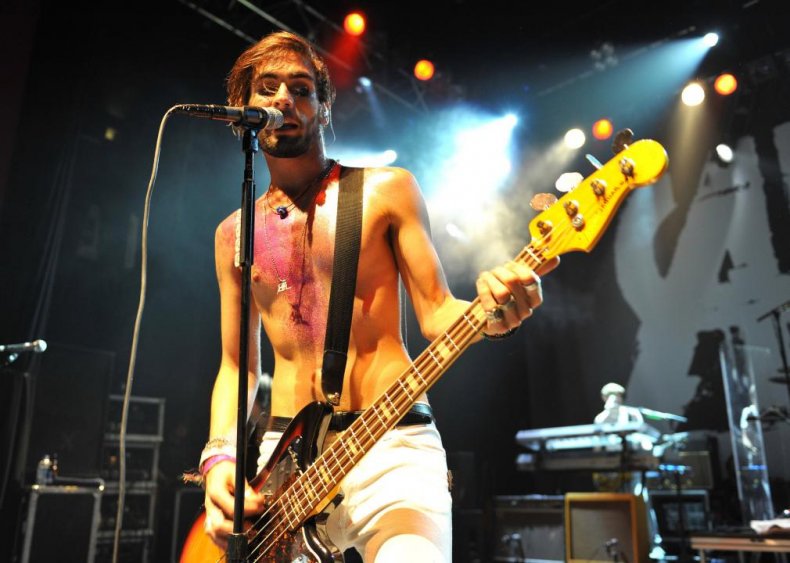 50. 'Gives You Hell' by The All-American Rejects
- Release year: 2008
Despite its upbeat sound, this power-pop hit by the All-American Rejects explores some relatively dark subject matter. According to frontman Tyson Ritter, the song takes a tongue-in-cheek approach toward "looking at someone you hate...and giving them the finger." In addition to grabbing the No. 1 spot on the U.S. Pop charts, it landed at No. 4 on the Billboard Hot 100, where it became the first song with the word "hell" in its title to crack the top 10.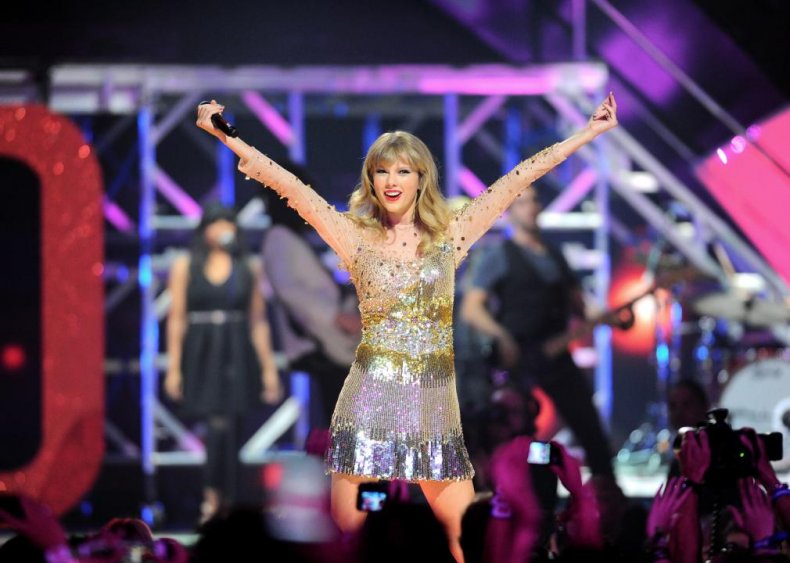 49. 'I Knew You Were Trouble' by Taylor Swift
- Release year: 2012
In 2012, Taylor Swift continued to stray from her country roots to forge a broader pop aesthetic. Putting that newfound sensibility on full display was this hit single from her wildly successful album, Red. With its palpable dubstep influence, the song sees Swift experimenting in terms of sound and style, but sticking close to familiar subject matter. Specifically, the song is about a break-up, albeit one that Swift saw coming from a mile away.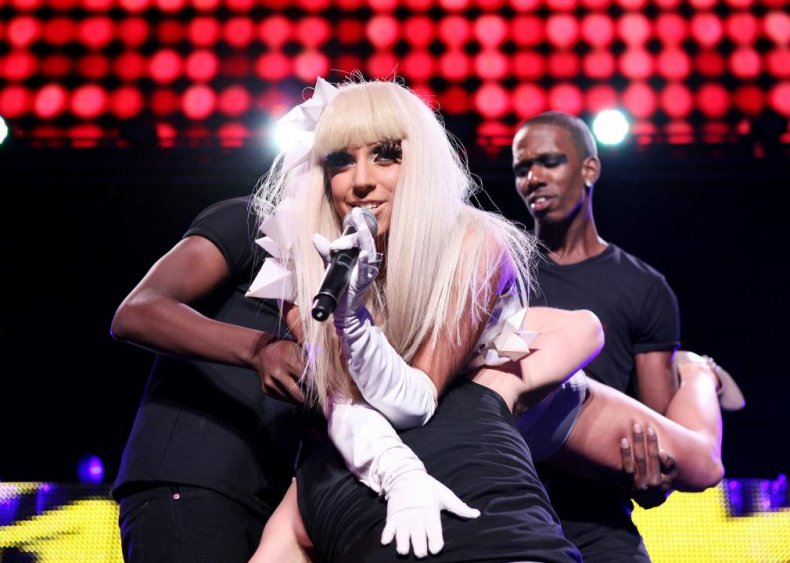 48. Bad Romance by Lady Gaga
- Release year: 2009
Proving Taylor Swift isn't the only artist who can channel bad romance into a hit song, Lady Gaga unleashed this infectious dance single in 2009, cementing her status as pop royalty. Along with the catchy music came an eye-popping video, which in 2018 was named by Billboard as the best music video of the 21st century.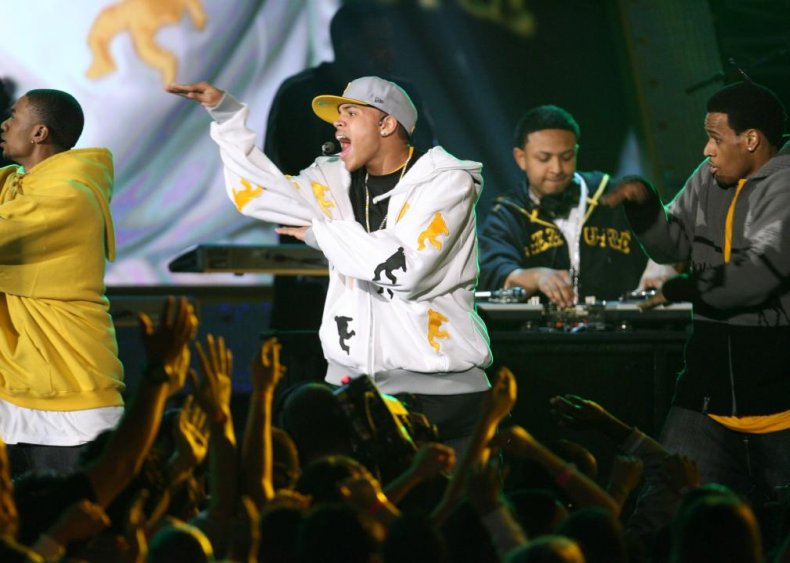 47. 'Run It!' by Chris Brown
- Release year: 2005
Chris Brown may be as famous today for his endless legal troubles as he is his music. In 2005, however, he was among the industry's newest and brightest stars. Giving him a formidable boost was this aggressive hip-hop song, which was co-produced by then-hitmaker Scott Storch. Rap artist Juelz Santana provided additional lyrics.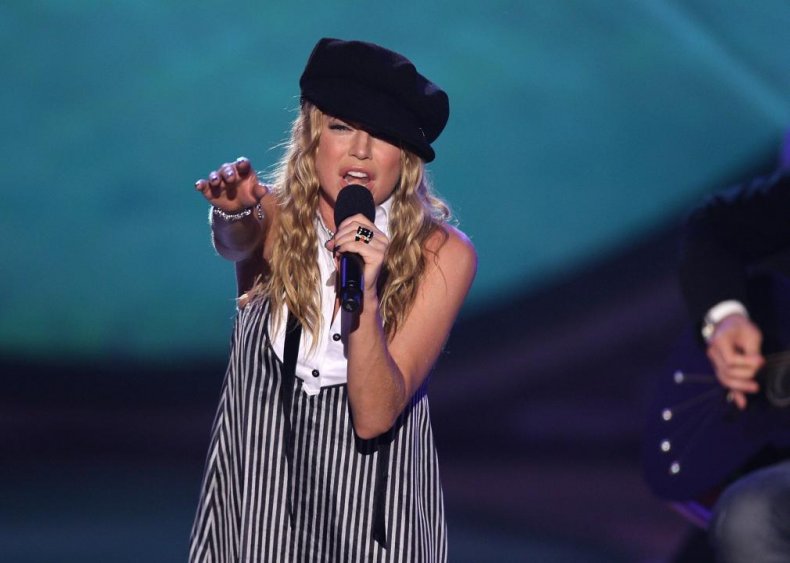 46. 'Big Girls Don't Cry' by Fergie
- Release year: 2006
Bearing no resemblance to a 1962 hit song of the same name, Fergie's "Big Girls Don't Cry" finds the artist coping with a breakup against a backdrop of relatively sparse instrumentals. Produced by fellow The Black Eyed Peas member will.i.am, this was one of a few singles to contribute to the success of Fergie's debut solo album, The Dutchess. In 2017, Fergie released a follow-up album, Double Dutchess, to less fanfare.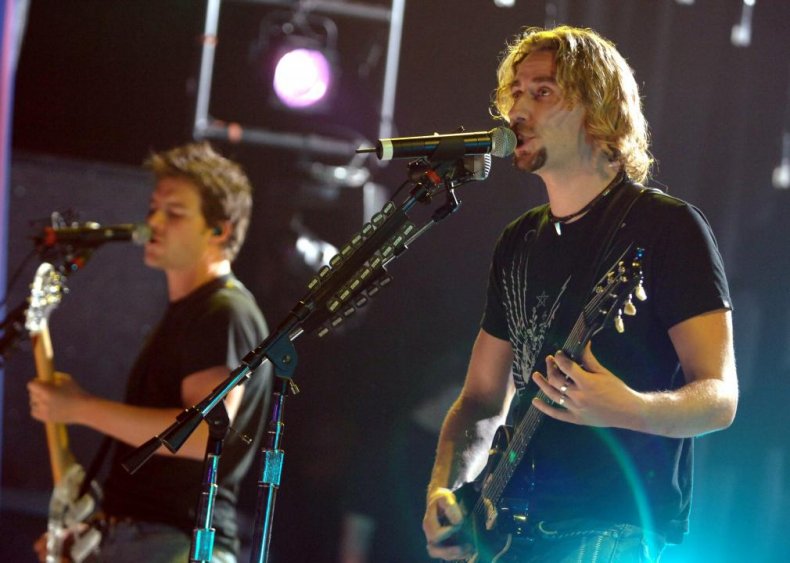 45. 'Far Away' by Nickelback
- Release year: 2005
Canada's Nickelback may be the rock band that everyone loves to hate, but that hasn't stopped the group from becoming one of the bestselling acts in the history of modern music. Bandmates made their first appearance on the list with "Far Away," which, is the band's only true love song, according to lead singer and guitarist Chad Kroeger, in that it's exclusively about being in love.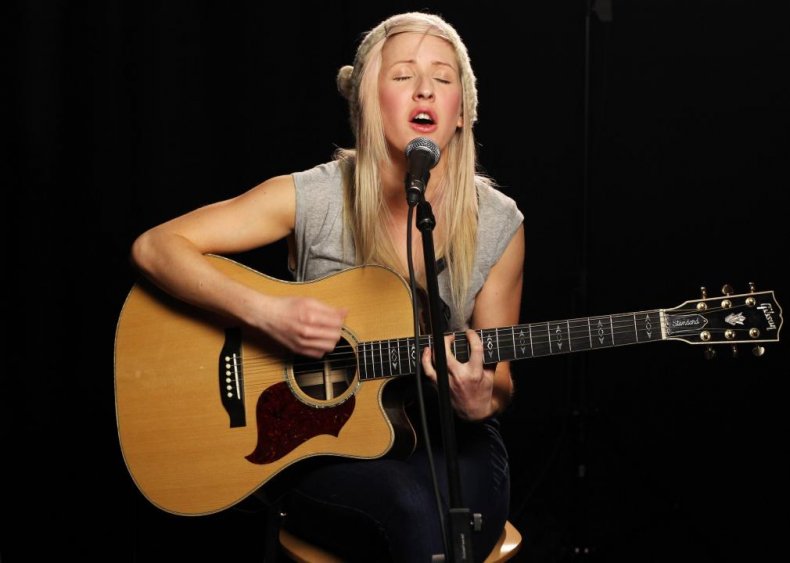 44. 'Lights' by Ellie Goulding
- Release year: 2010
Popstar Ellie Goulding certainly isn't the only one who prefers to sleep with the lights on, but she might be the only one to turn that habit into a chart-topping single. In somewhat fitting style, the song proved to be a sleeper hit, taking its sweet time before landing on the Hot 100 chart, where it stayed for more than a year.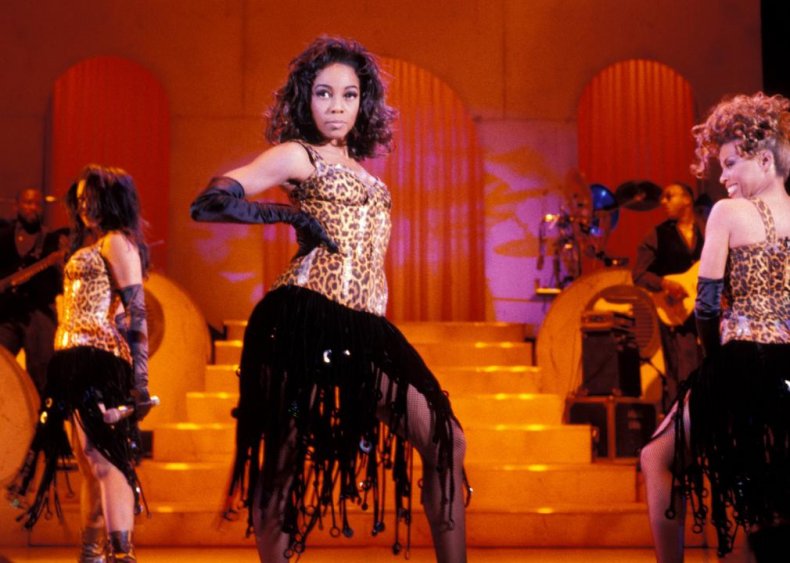 43. 'Don't Let Go (Love)' by En Vogue
- Release year: 1996
By the mid-'90s, female R&B outfit En Vogue dominated MTV and radio by way of numerous hit singles. One of those singles was "Don't Let Go (Love)," which was included on both the Set It Off soundtrack as well as the group's 1997 album, EV3. The song may have been En Vogue's bestselling number to date, but that didn't stop member Dawn Robinson from leaving the group soon after EV3 hit the shelves.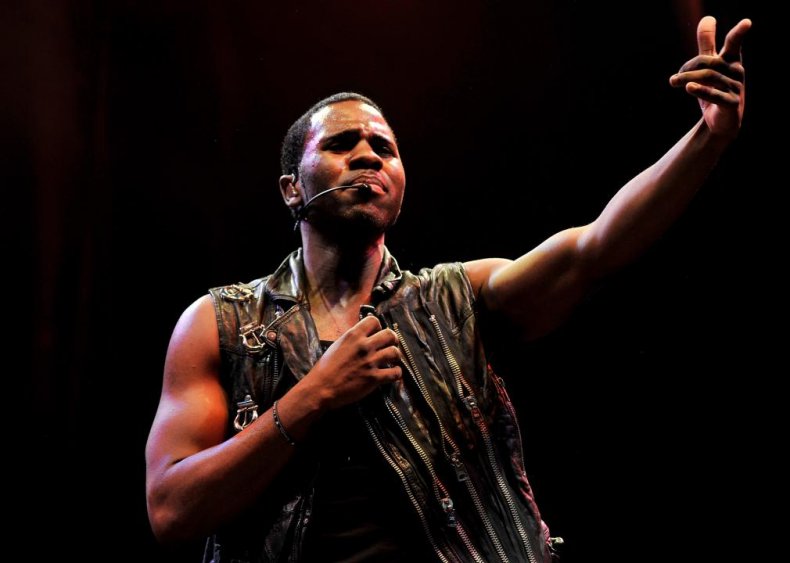 42. 'Whatcha Say' by Jason Derulo
- Release year: 2010
Contemporary R&B crooner and seasoned songwriter Jason Derulo unleashed this hit single in 2010, and by 2014, more than 4 million digital copies had been sold in the U.S. The track expertly weaves samples of Imogen Heap's 2005 single "Hide and Seek" with Derulo's auto-tuned vocals. It appeared on the artist's self-titled debut album.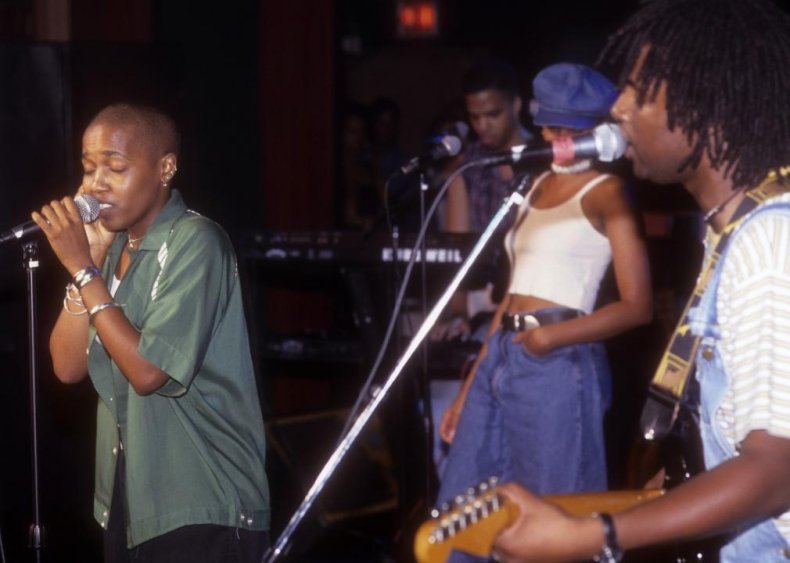 41. 'I Know' by Dionne Farris
- Release year: 1995
The name Dionne Farris might not ring too many bells in 2018, but her hit 1994 song "I Know" certainly endures. Mixing guitar power chords with straightforward vocals and semi-funky percussion, the song stayed on the Billboard Hot 100 chart for 38 weeks, peaking at No. 4. Over on the pop chart, it held the No. 1 spot for a solid 10 weeks. Before launching her solo career, Farris was featured on Arrested Development's hit track "Tennessee."
You may also like: 100 Best Dramas of All Time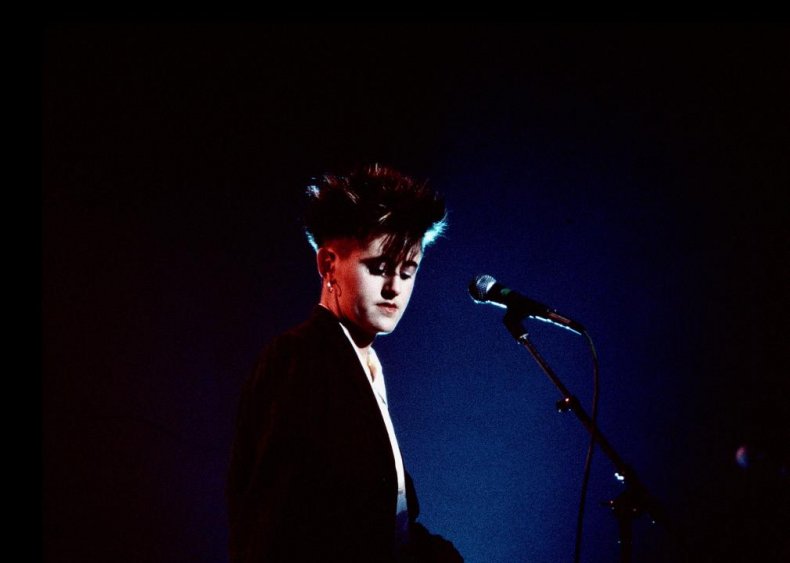 40. 'Missing' by Everything But The Girl
- Release year: 1994
While the original version of "Missing" was a '90s gem in its own right, it wasn't until house music artist Todd Terry remixed the song that it became a full-blown sensation on the dance floor. As a result, the single scored big on the charts and even inspired the band to incorporate a stronger electronic influence into their work.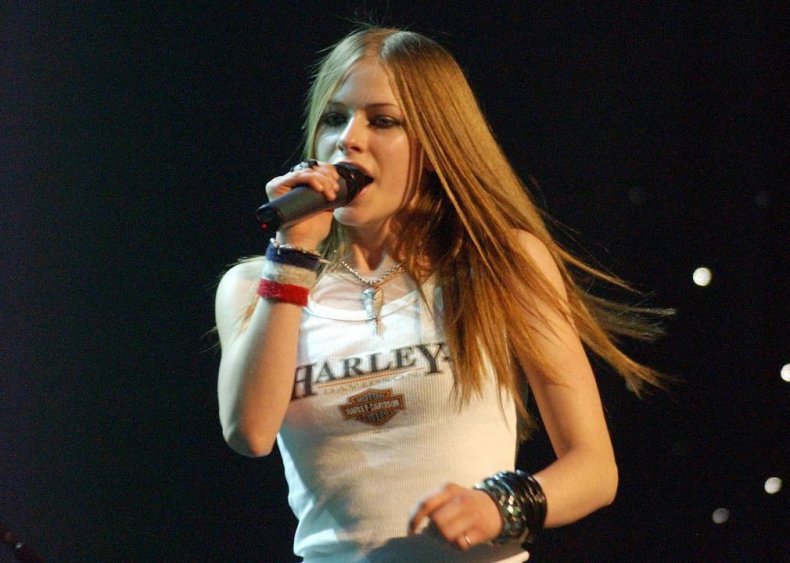 39. 'Complicated' by Avril Lavigne
- Release year: 2002
Canadian superstar Avril Lavigne was just 16 years old when she signed a $1.25 million record deal with Arista. That was in 2000. Two years, later she released her debut album, Let Go, which rocketed to success thanks to catchy hit songs like this one.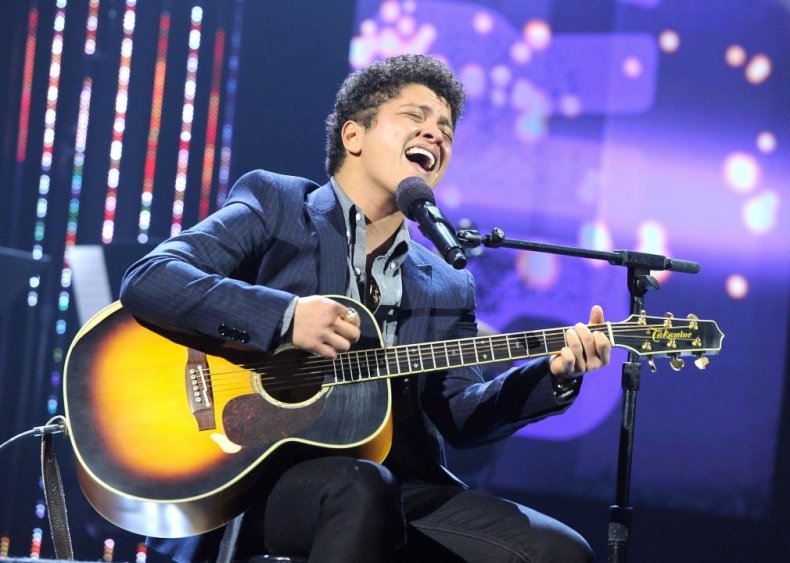 38. 'Just The Way You Are' by Bruno Mars
- Release year: 2010
Years before he took the Super Bowl by storm—or set attendance records around the world—Bruno Mars turned heads with this debut single. The song and its adjoining video remain fixtures in pop culture, with over 1 billion YouTube views to show for it. Accordingly, "Just the Way You Are" has been both covered and remixed numerous times. In fact, a bachata version by Karlos Rosé reached No. 1 on the U.S. Billboard Tropical Songs chart.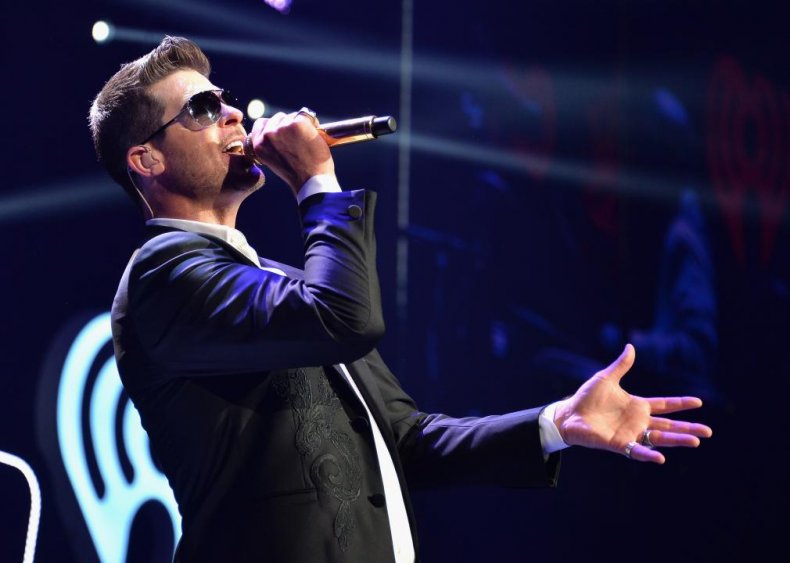 37. 'Blurred Lines' by Robin Thicke feat. T.I. + Pharrell
- Release year: 2013
After landing in 2013, "Blurred Lines" snagged the No. 1 spot on the Billboard Hot 100 for a little more than three months straight and even earned Robin Thicke a Grammy nomination. To this day, the disco-infused hit remains a veritable crowd-pleaser on dance floors around the world. Of course, it's mostly Marvin Gaye's heirs who are celebrating every time the song is played.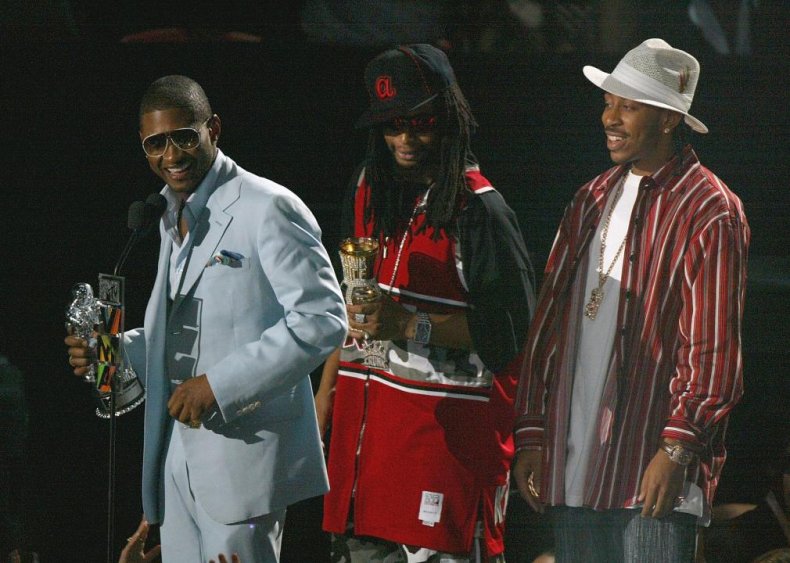 36. 'Yeah!' by Usher feat. Lil Jon & Ludacris
- Release year: 2004
Bolstered by an addictive synth hook and Lil Jon's iconic howls, "Yeah!" hit the No. 1 spot on the Billboard Hot 100 and stayed there for 12 consecutive weeks. Proving that Usher was a true force to be reckoned with back in 2004, his own follow-up single, "Burn," was the next one to take the coveted top spot. Meanwhile, the song's title and delivery remains the stuff of legend, in part because of Dave Chappelle's imitation of Lil Jon.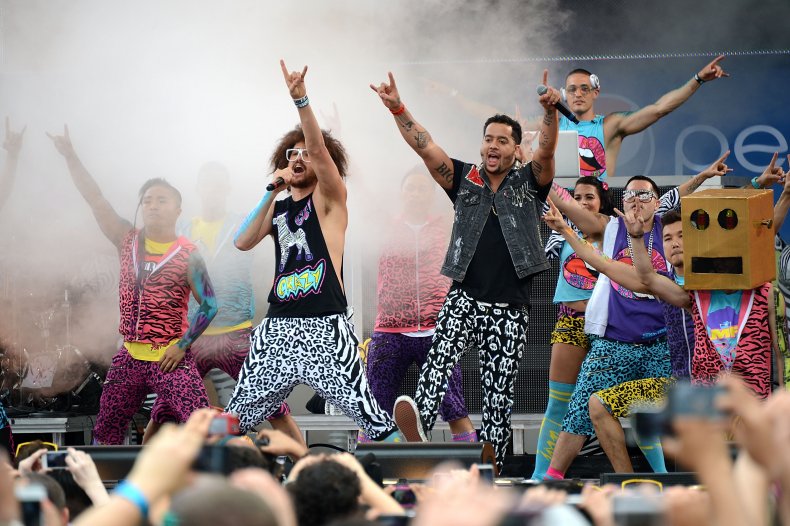 35. 'Party Rock Anthem' by LMFAO feat. Lauren Bennett & GoonRock
- Release year: 2011
Most pop songs make for great party music, but this one from LMFAO takes that task to heart. Dubbed "Party Anthem," the synth-based hit makes good on its name by way of danceable melodies and feel-good vocals. In addition to scoring on the Billboard charts, the song's video has generated more than 1.5 billion YouTube videos.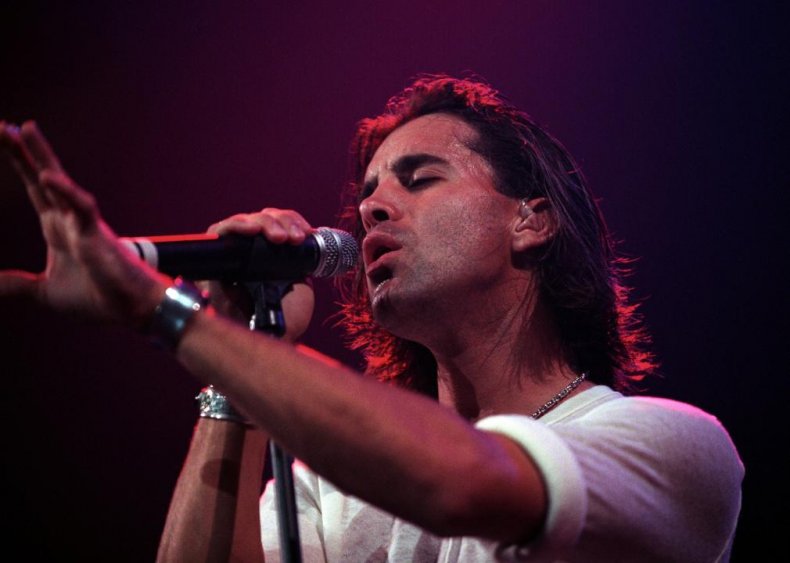 34. 'With Arms Wide Open' by Creed
- Release year: 1999
Creed is widely seen as a hammy rock band with a downright controversial lead singer. Likewise, the band's music videos were famously the stuff of pure, overproduced melodrama. That said, Creed definitely released some fairly catchy rock songs, including this one from 1999.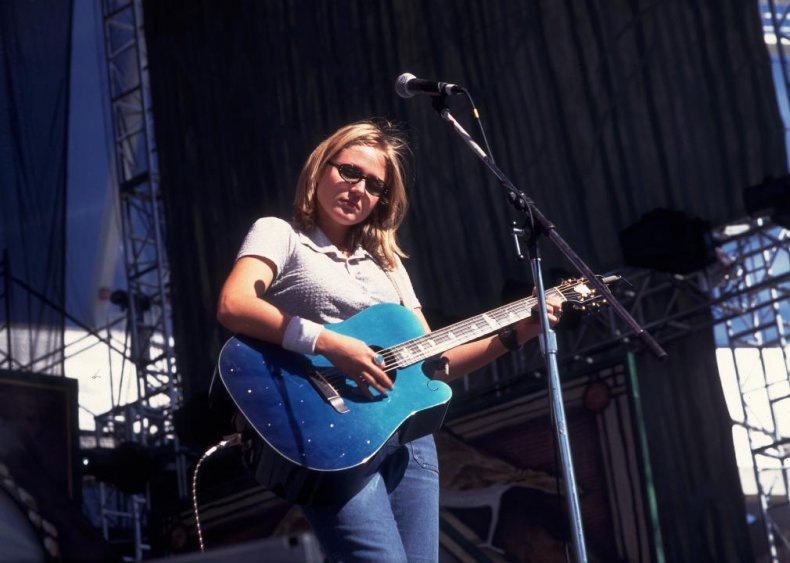 33. 'You Were Meant For Me' by Jewel
- Release year: 1995
It was 1995 when singer Jewel appeared on MTV strumming a guitar and went on to take the world by storm with her first single, "Who Will Save Your Soul." A year later, she released her second video, "You Were Meant For Me," which became the most-played song in U.S. radio in 1996. It was also the bestselling single in the history of Atlantic Records at the time of its release.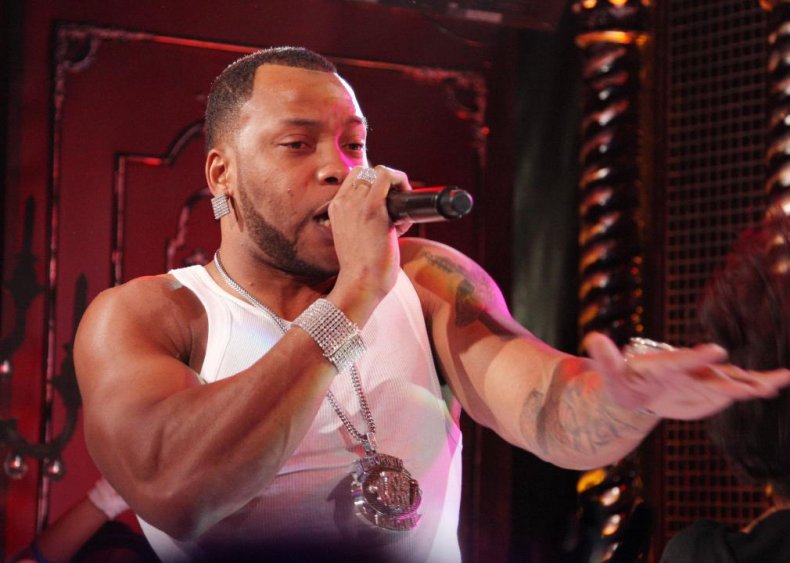 32. 'Low' by Flo Rida feat. T-Pain
- Release year: 2007
Originally featured on the soundtrack to Step Up 2 The Streets, this anthemic song paired Southern hip-hop flavor with an uptempo, dance-friendly beat. Technically, "Low" dropped in 2007, but it didn't soar up the charts until 2008. It stayed on the Billboard Hot 100 longer than any other track that year.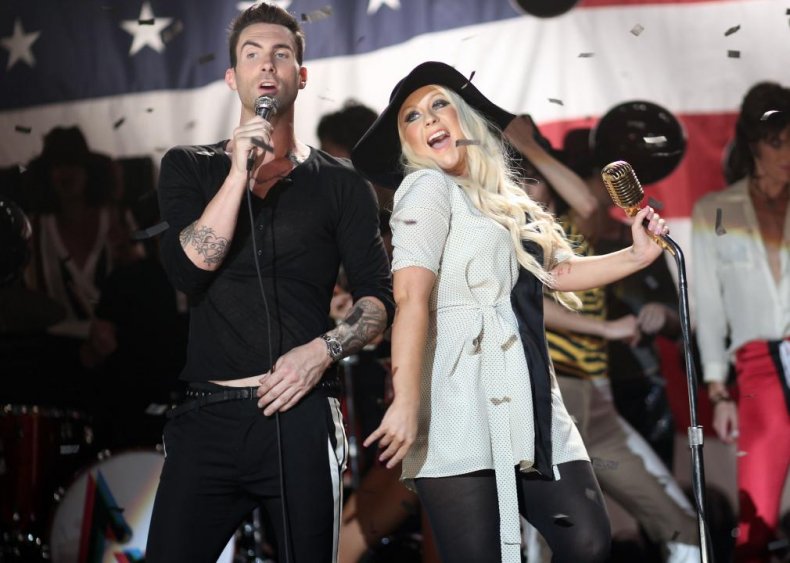 31. 'Moves Like Jagger' by Maroon 5 feat. Christina Aguilera
- Release year: 2011
Maroon 5's 2010 album Hands All Over was underperforming in the sales department so the band re-released it in 2011 with some extra tracks, including this one. After making a big premiere on NBC's The Voice—where frontman Adam Levine and guest singer Christina Aguilera were coaches—the song and album became a massive hit. Meanwhile, an accompanying music video quite literally features moves by Mick Jagger.
You may also like: The 25 Best Bob Dylan Albums of All Time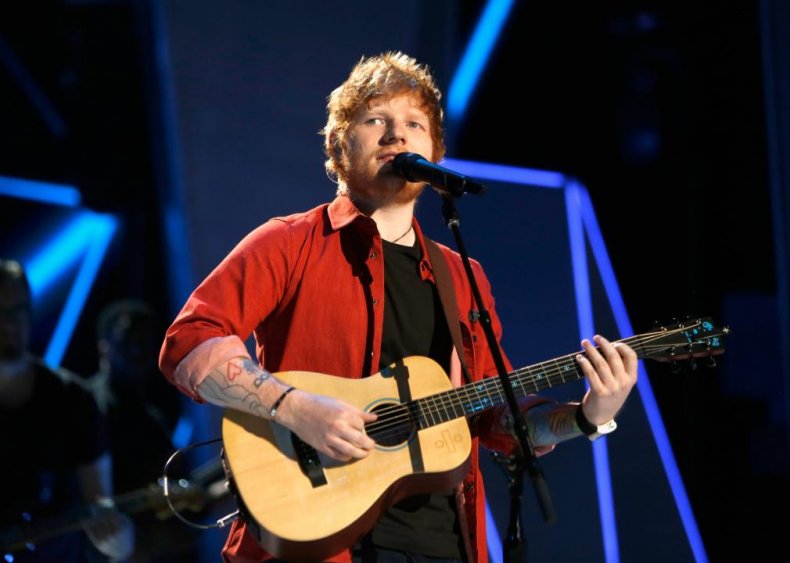 30. 'Shape Of You' by Ed Sheeran
- Release year: 2017
It didn't take much time at all for "Shape of You" to become one of the best pop songs of all time. Indeed, the classic track debuted in 2017, and subsequently broke the record for the most weeks in the top 10 on the Billboard Hot 100. The track ultimately spent a whopping 59 weeks on the chart.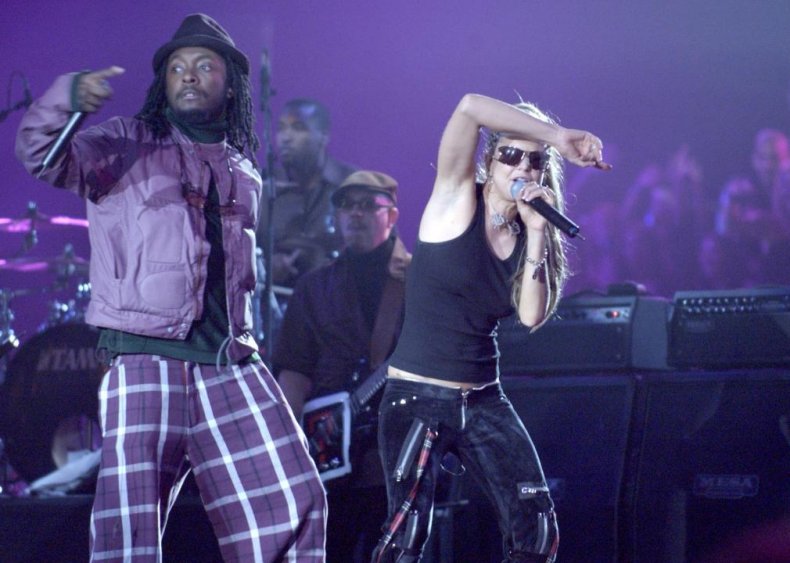 29. 'Where Is The Love?' by The Black Eyed Peas
- Release year: 2003
In a last-ditch effort to reach a wider audience, The Black Eyed Peas incorporated mainstream pop influences into a socially conscious aesthetic; bandmates gave birth to their first smash hit in 2003. While "Where is The Love?" would become a party favorite, it does explore heavier topics like the ongoing U.S. military presence in Iraq, as well as domestic affairs in the wake of 9/11. Justin Timberlake helped write the song and sings on the track.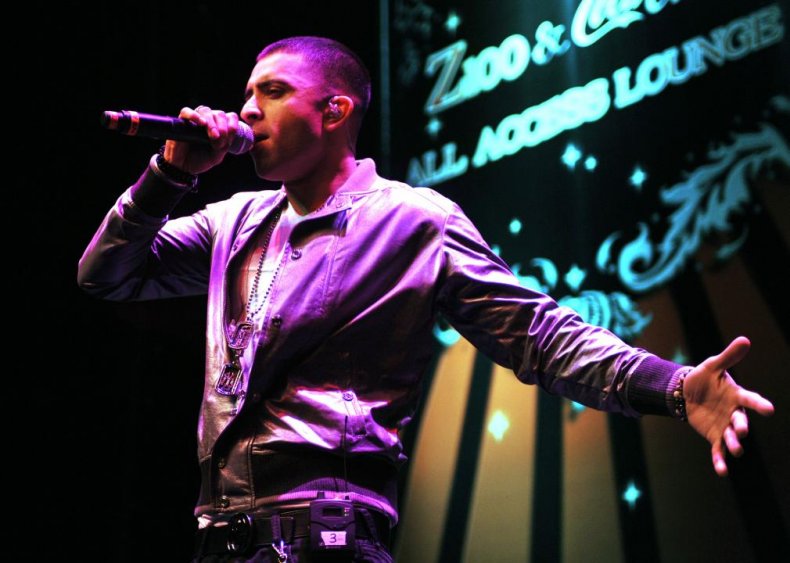 28. 'Down by Jay Sean' feat. Lil Wayne
- Release year: 2009
After signing with Cash Money Records, Jay Sean recorded his first song for the label in just 90 minutes. What the British R&B singer didn't know at the time was that rapper Lil Wayne would end up contributing a verse to the track, which assuredly helped seal its fate as a smash hit. "Down" ultimately spent 39 weeks on the Billboard Hot 100 chart, peaking at No. 2.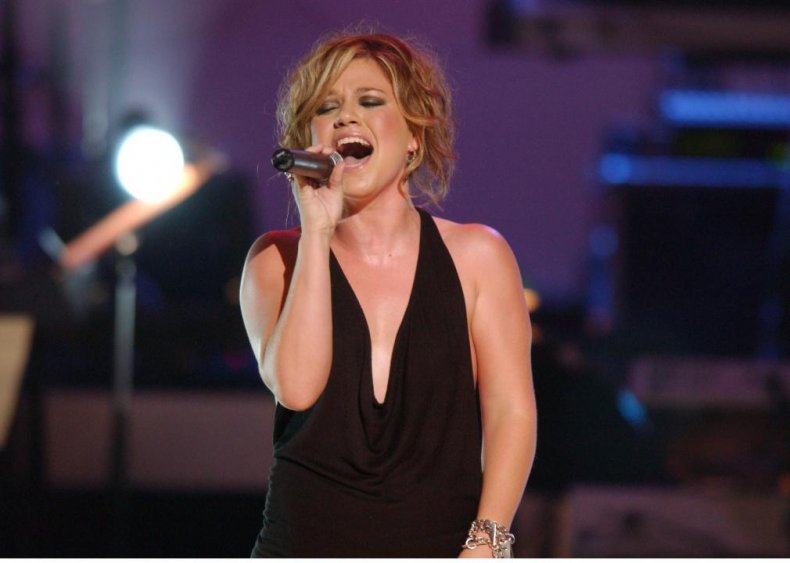 27. 'Because Of You' by Kelly Clarkson
- Release year: 2004
To think, there was actually a time when American Idol winners went on to enjoy successful careers in the music business. For proof, look no further than season one champion Kelly Clarkson, who enters the list with her 2004 hit single, "Because of You." Clarkson later describe the song as the "most depressing one [she's] ever written". Similarly depressing was the adjoining music video, which depicts Clarkson as a housewife who's in a bitter argument with her husband.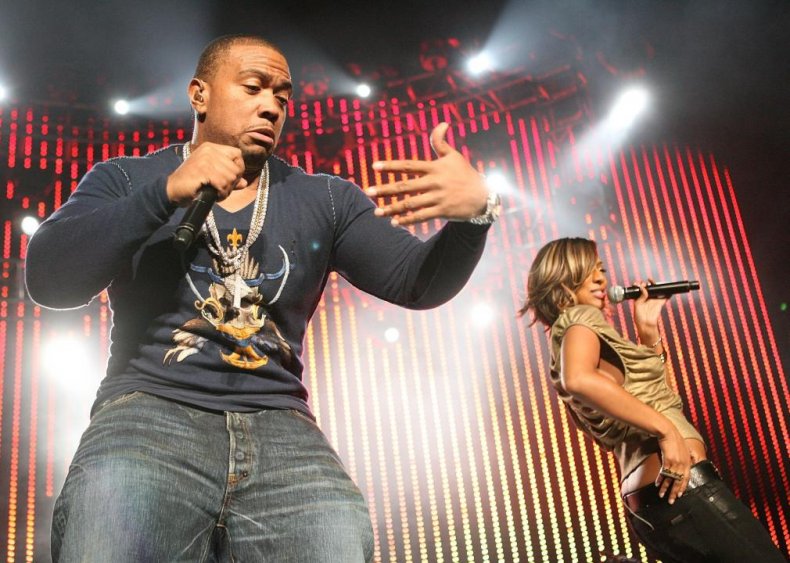 26. 'The Way I Are' by Timbaland feat. Keri Hilson
- Release year: 2007
After making a name for himself in the late '90s, Timbaland re-emerged in 2007 as one of hip-hop's foremost producers. With an arsenal of top-shelf talent at his disposal, he dropped Shock Value, an album overflowing with enduring tracks. Among them was "The Way I Are," which features an array of signature synth beats, and Keri Hilson on guest vocals.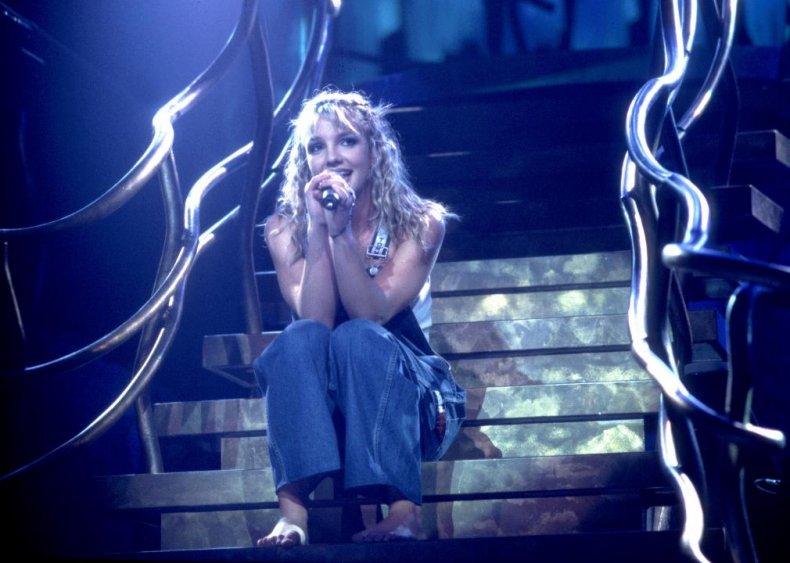 25. '...Baby One More Time' by Britney Spears
- Release year: 1998
Here's a single so iconic that it remains a cornerstone of popular music decades after it was released. Not only did "...Baby One More Time" introduce the world to Britney Spears, the track helped usher in a new era of production, persona, and style—for better or worse. Fun fact: Spears says the word "baby" 25 times in this song.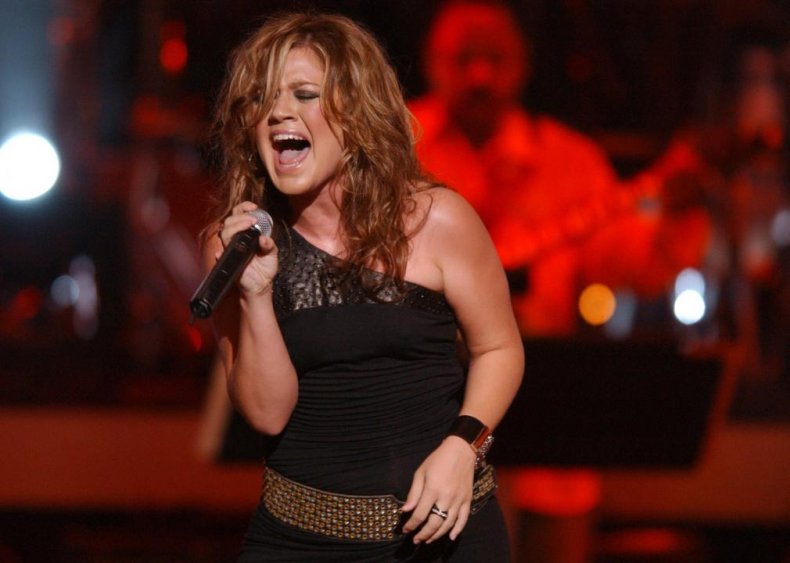 24. 'Since U Been Gone' by Kelly Clarkson
- Release year: 2004
"Since U Been Gone" incorporates elements of rock, electronic, and power pop. When the singer first heard the demo—which was far more stripped down—she and her manager expressed doubts in its potential. However, Clarkson brought her own distinct energy to the track, and helped turn it into a bona fide classic.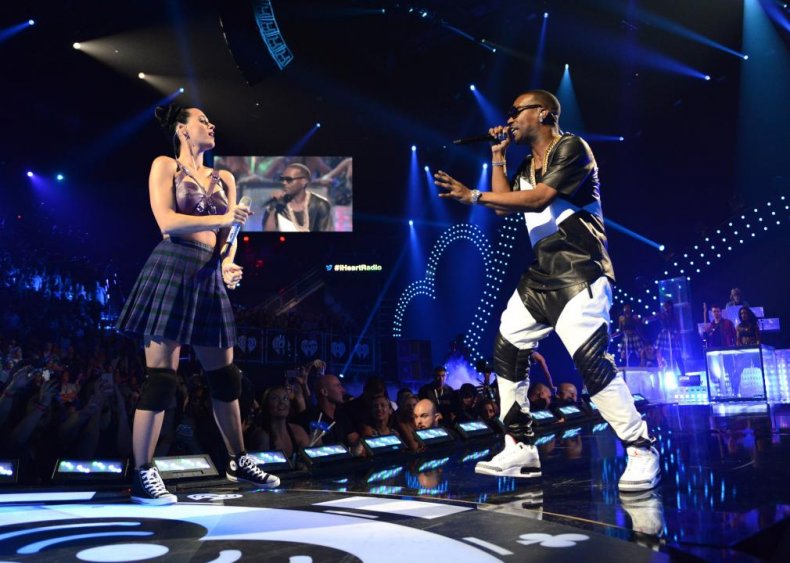 23. 'Dark Horse' by Katy Perry feat. Juicy J
- Release year: 2013
Katy Perry was certainly no dark horse by the time she released her third studio album, Prism, in 2013, while at the height of her fame. That didn't mean she couldn't sing about dark horses, which she did to chart-topping effect in this hit single with Juicy J. As popular as the song was in its own right, the Egyptian-themed music video remains the stuff that modern success stories are made of, with more than 3 billion views on YouTube.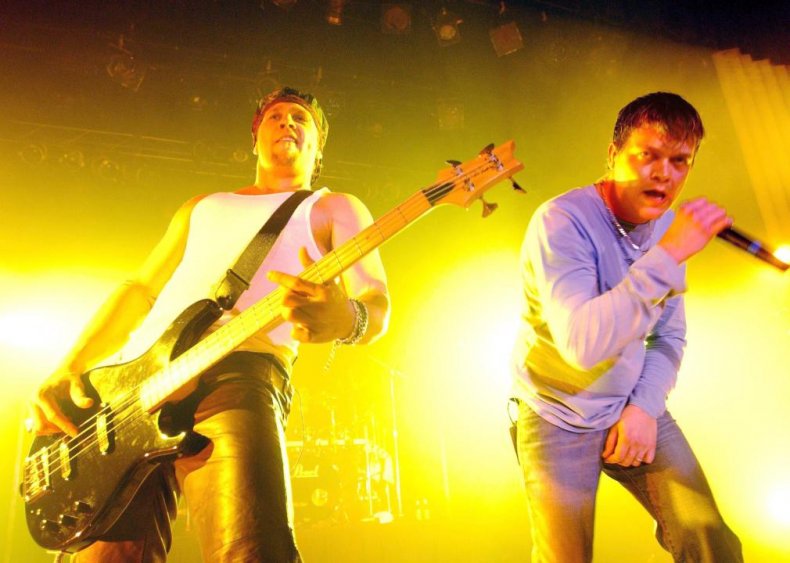 22. 'Kryptonite' by 3 Doors Down
- Release year: 2000
3 Doors Down singer-songwriter Brad Arnold was just 15 years old and bored in math class when he wrote "Kryptonite," which ultimately became the band's breakthrough single. Despite common misconceptions, the post-grunge hit has virtually nothing to do with Superman nor Pink Floyd's seminal album, Dark Side of the Moon. According to Arnold, the song is really about unconditional support in the best and worst of times.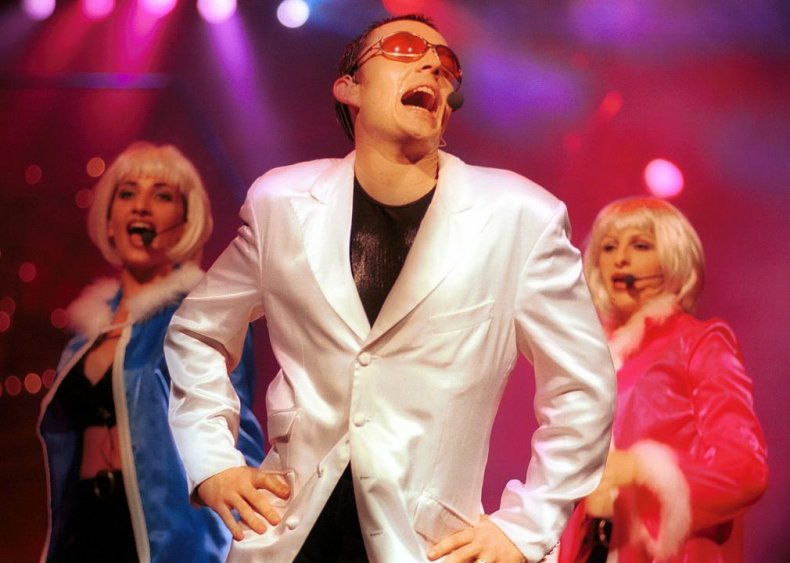 21. 'Truly Madly Deeply' by Savage Garden
- Release year: 1997
A quintessential '90s pop song, Savage Garden's "Truly Madly Deeply" was initially released in two different versions, an Australian one and an international one. It was the international version—which incorporated a drum machine among other things—that brought the Australian pop band worldwide recognition. In fact, the single became the No. 1 adult contemporary song of all time with 123 weeks on the Adult Contemporary chart.
You may also like: 63 Memorable Moments From Every Year in Grammy History
20. 'Uptown Funk!' by Mark Ronson feat. Bruno Mars
- Release year: 2014
Some pop songs are so propulsive that it's nearly impossible not to dance once they start playing. "Uptown Funk!" is one of those pop songs for many. Accordingly, the single was an omnipresent force soon after it debuted, receiving regular airplay on every conceivable outlet. The lyrics boldly proclaim, "Don't believe me, just watch," and fans were more than happy to oblige to the tune of more than 4 billion hits on YouTube.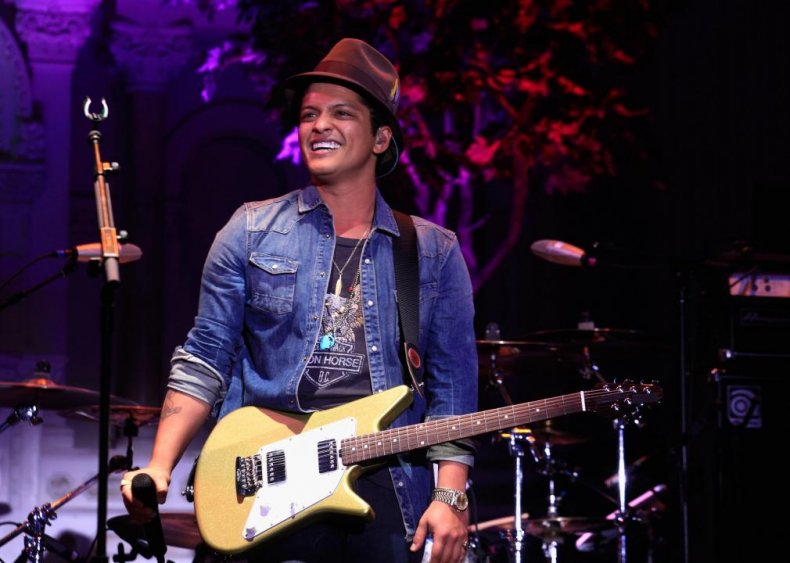 19. 'Locked Out Of Heaven' by Bruno Mars
- Release year: 2012
In the spirit of classic '80s band The Police, Bruno Mars' "Locked Out of Heaven" synchronizes rock and reggae influences before arriving at its pop chorus. In the song, Mars discovers a love so profound that it feels like he's finally entering heaven for the first time, having been previously locked out. When the song debuted in 2012, it was the first track to be streamed on Spotify more than 1 million times within a seven-day period.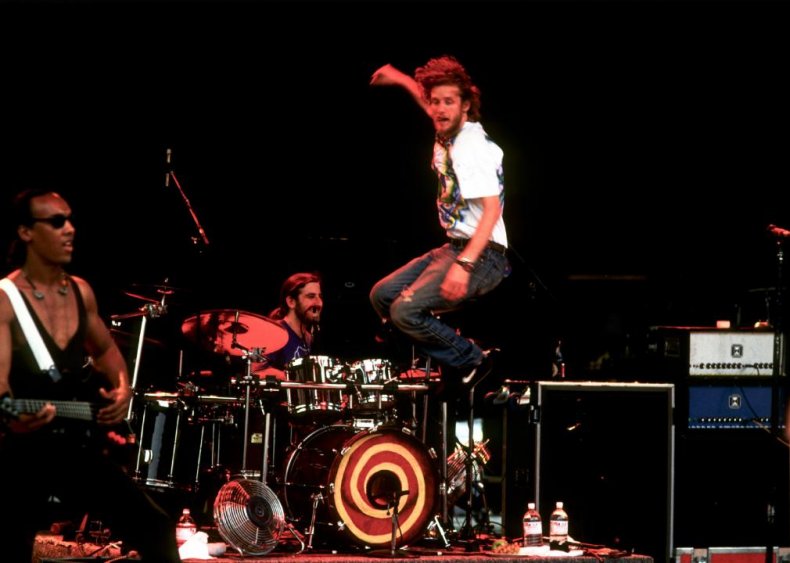 18. 'Two Princes' by Spin Doctors
- Release year: 1993
Bolstered by the one-two punch of "Little Miss Can't Be Wrong" and "Two Princes," the Spin Doctors' album, Pocket Full of Kryptonite went triple-platinum by 1993. After failing to capitalize on that momentum, however, Spin Doctors became a mere footnote in the history of pop music. "Two Princes" endures as a classic for many and an internet punchline to some.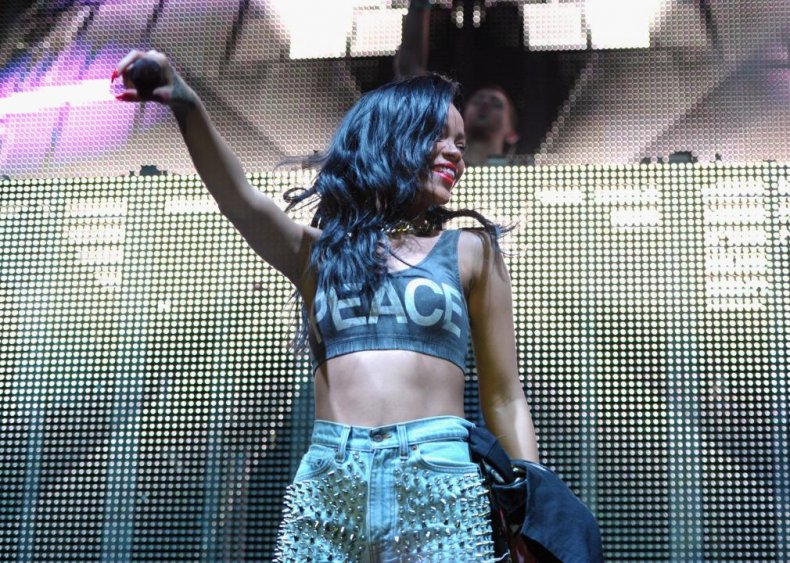 17. 'We Found Love' by Rihanna feat. Calvin Harris
- Release year: 2011
Over the course of her distinguished career, Barbadian superstar Rihanna has delivered no shortage of wildly popular singles, including this one with Scottish producer Calvin Harris. After debuting as the lead single off her sixth album, "We Found Love" spent eight weeks at the top of the Billboard 100.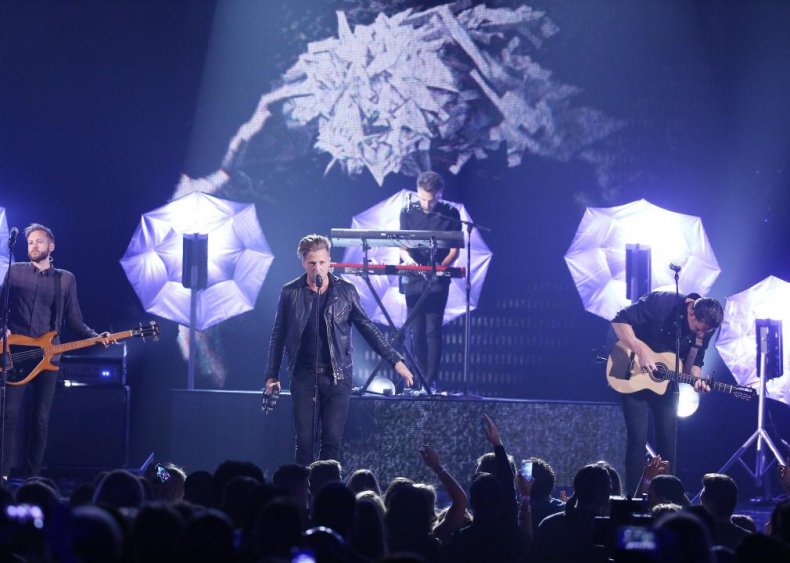 16. 'Counting Stars' by OneRepublic
- Release year: 2013
On this hit single from their third album, OneRepublic sings "no more counting dollars, we'll be counting stars." Someone must be counting dollars on the band's behalf, as the song remained on the Billboard Hot 100 chart for 68 weeks while the music video has generated more than 3 billion YouTube views to date.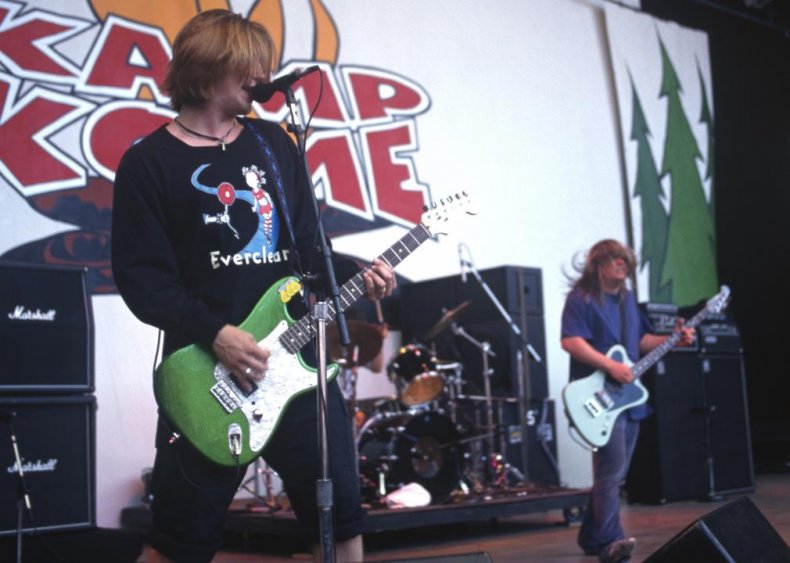 15. 'Name' by Goo Goo Dolls
- Release year: 1995
What began as an '80s thrash band called Sex Maggot became '90s pop juggernaut Goo Goo Dolls. The band was still signed to Metal Blade Records when its first hit single, "Name," caught on with millions of listeners, leading to a bitter dispute over royalties. Meanwhile, the song's success prompted the band to focus purely on making mainstream music, which they continued to do for Metal Blade's parent label, Warner Bros.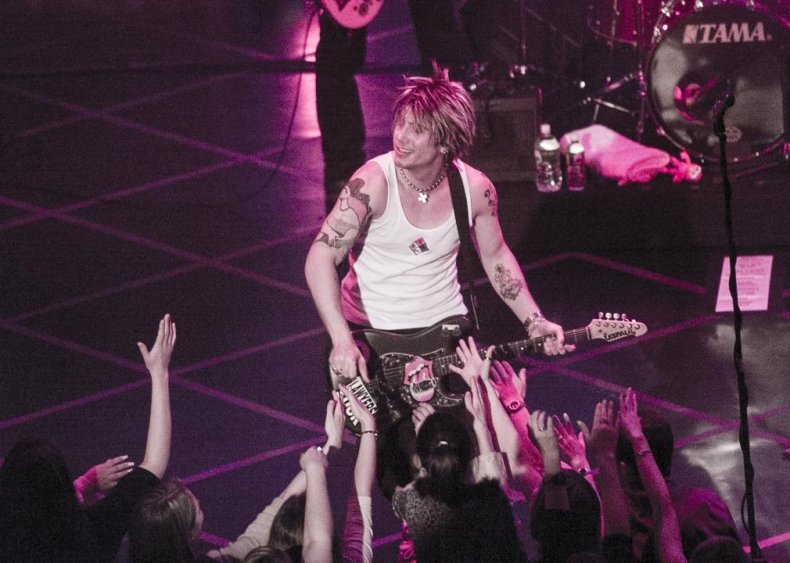 14. 'Slide' by Goo Goo Dolls
- Release year: 1998
After signing to Warner Bros., Goo Goo Dolls released 1998's "Dizzy Up the Girl," which found the band completely abandoning its roots as an alternative outfit. Alas, the underground's loss was pop culture's gain, whereas songs like "Slide" became staples on MTV and mainstream FM radio.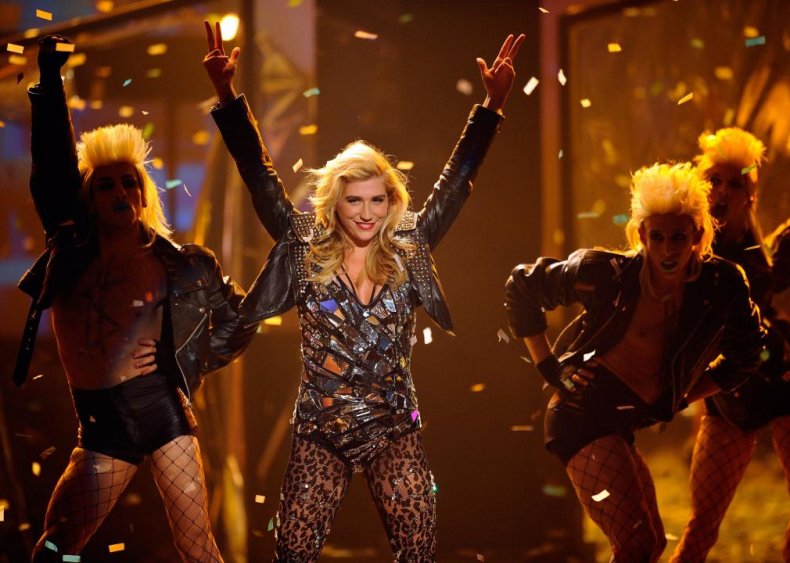 13. 'TiK ToK' by Ke$ha
- Release year: 2009
Ke$ha set download records with this catchy debut single. Co-written by the singer, "Tik Tok" is an infectious ode to her hard-partying lifestyle. The song spent an impressive nine weeks at the No. 1 spot on the Billboard Hot 100 and 38 total weeks on the chart.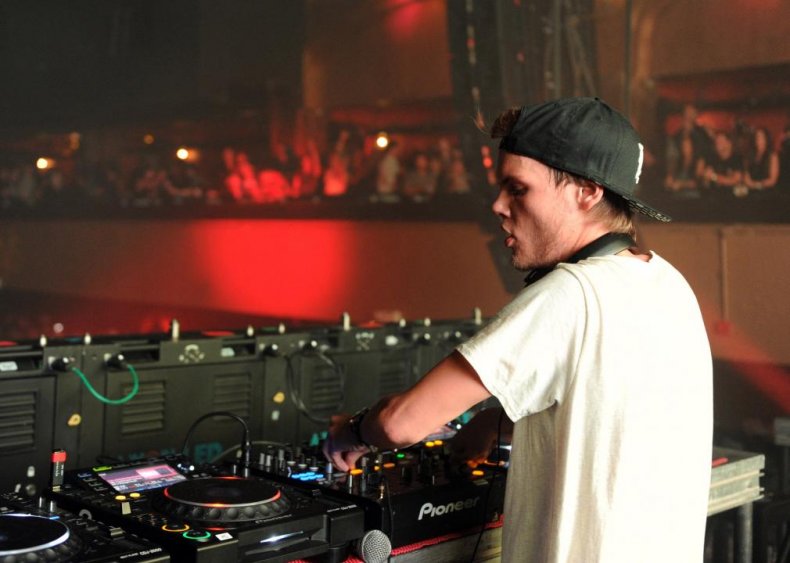 12. 'Wake Me Up!' by Avicii
- Release year: 2013
Swedish DJ Avicii may sadly no longer be with the music world, but his classic songs like "Wake Me Up" live on. He debuted the somewhat folky track, which crescendos to an electronic instrumental, to a rather befuddled audience at an electronic dance music festival in Miami before releasing it as a single worldwide. The song ultimately went platinum six times over.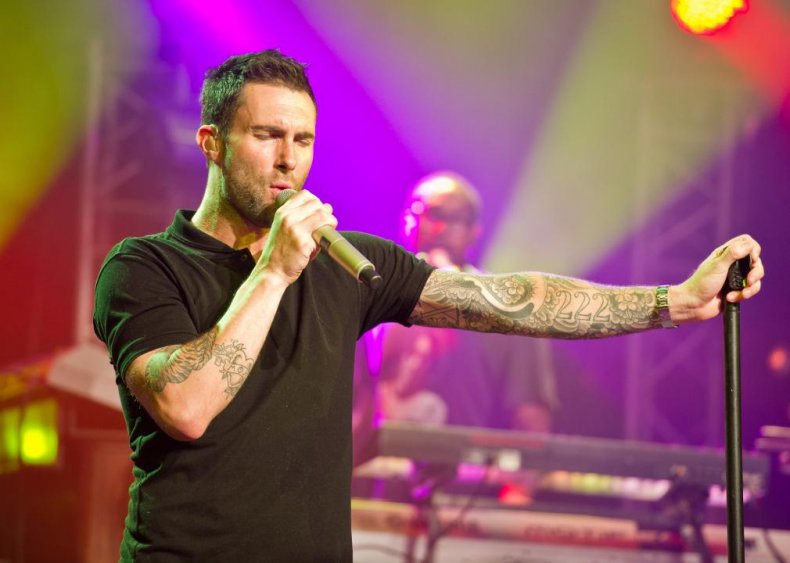 11. 'One More Night' by Maroon 5
- Release year: 2012
Drawing from the respective pop and reggae genres, "One More Night" dropped in 2012, and soon became Maroon 5's third single to take the No. 1 spot on the Billboard Hot 100. The song's vibe may be bright and sunny, but the lyrical content is grim in tone, depicting a couple on the brink of breaking up.
You may also like: 103 Popular Child Stars From the Last 103 Years
10. 'I Love You Always Forever' by Donna Lewis
- Release year: 1996
Setting Donna Lewis' ethereal voice over a heavenly backdrop of synthesizers and understated drum beats, this hit single landed in 1996, peaked on the Billboard Hot 100 at the No. 2 spot and remained on the chart for 41 weeks. While Lewis would remain active in the years that followed, the Welsh singer would never again soar to the same heights of popularity.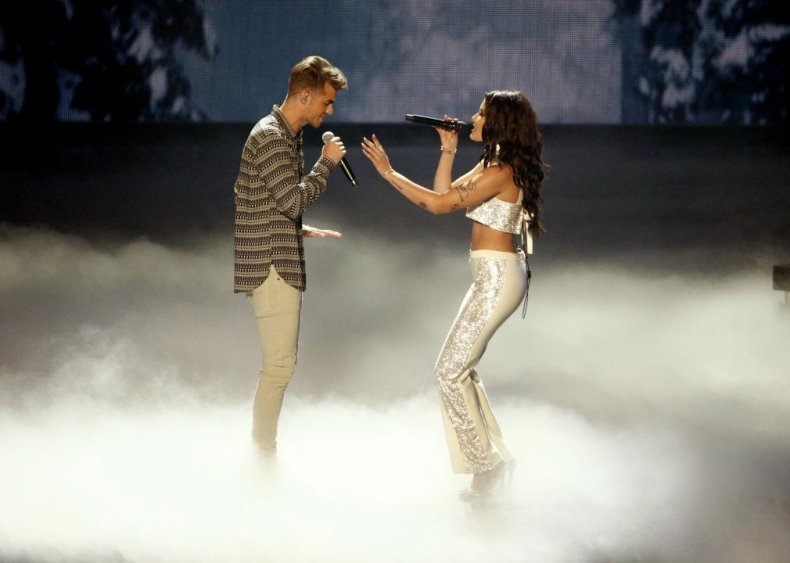 9. 'Closer' by The Chainsmokers feat. Halsey
- Release year: 2016
Still fresh on everyone's minds is this future bass and pop song from DJ duo The Chainsmokers, which includes guest vocals from Halsey. Also featured are some vintage synth melodies, which give the track a retro edge. Not only did "Closer" reign supreme on the Billboard Hot 100, but its iconic music video has racked up more than 2.6 billion hits on YouTube.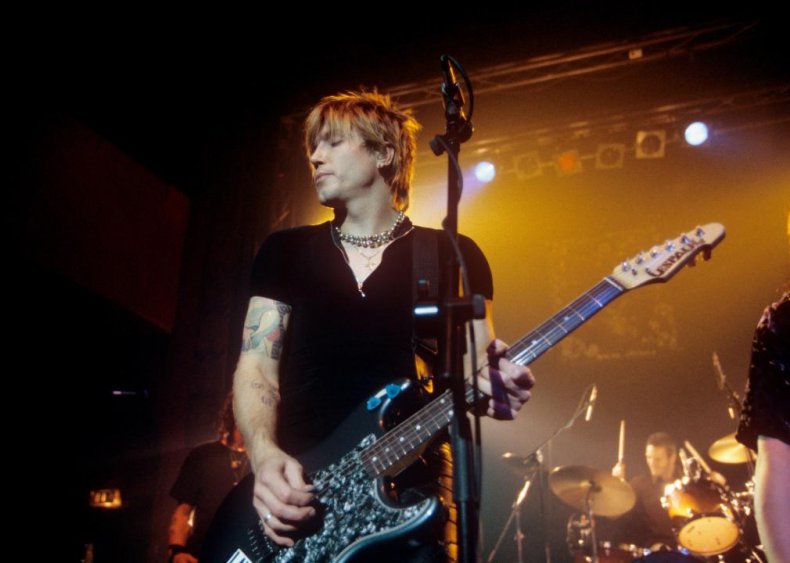 8. 'Iris' by Goo Goo Dolls
- Release year: 1998
In recording this song for the "City of Angels" soundtrack, Goo Goo Dolls unleashed their biggest crossover hit yet. Accordingly, "Iris" became a staple on rock, adult contemporary and pop radio alike. For obvious reasons, the band also included the song on their 1998 album, Dizzy Up the Girl. Meanwhile, Goo Goo Dolls have never been able to get out from under the shadow of the group's 1990s mainstream hits.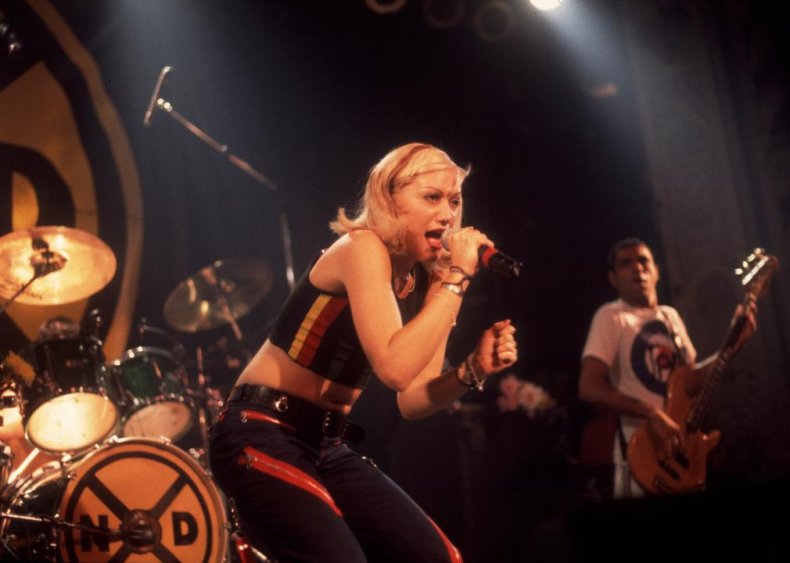 7. 'Don't Speak' by No Doubt
- Release year: 1995
1995's Tragic Kingdom wasn't No Doubt's first album, but nothing was ever quite the same for the California-based ska band after it released hit songs like "Just a Girl" and "Don't Speak," the latter of which dealt with some intensely personal issues. As any music fan is likely to know, the band remained popular into the early 2000s, before lead singer Gwen Stefani launched a respectable solo career.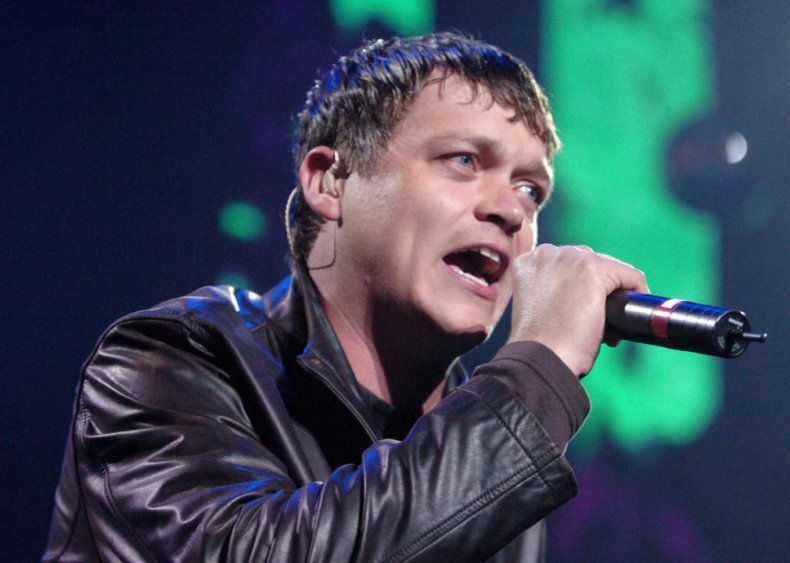 6. 'Here Without You' by 3 Doors Down
- Release year: 2002
Between its dramatic tone and theme of separation, "Here Without You" struck a vital chord among members of the American military, many of whom were serving overseas during the Iraq War. Of course, that's just one among many factors behind the song's tremendous success. It spent 51 weeks on the Billboard Hot 100 chart, peaking at No. 5.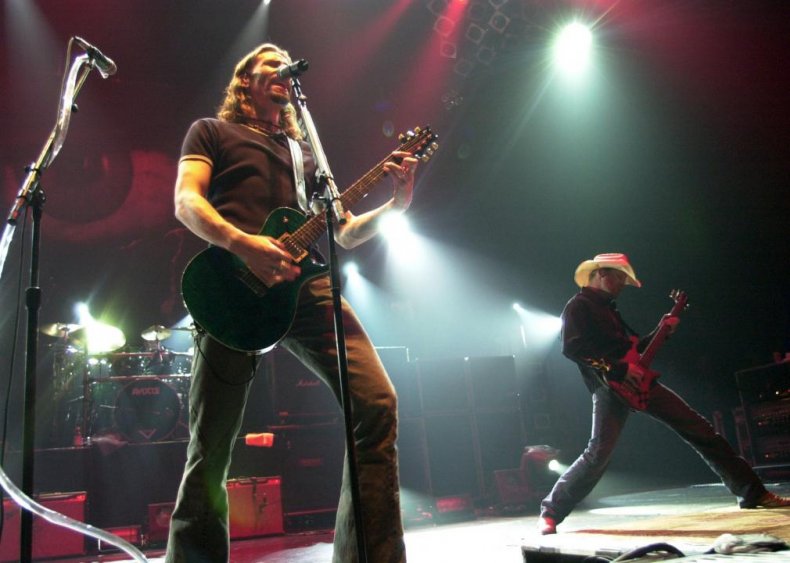 5. 'How You Remind Me' by Nickelback
- Release year: 2001
After getting into an explosive fight with his girlfriend, Nickelback singer Chad Kroeger channeled his anger into this song, which would go on to become the band's breakthrough hit. Had the song failed, Nickelback would have probably been dropped by its label, leaving tons of contemporary music fans with one less band to poke fun at.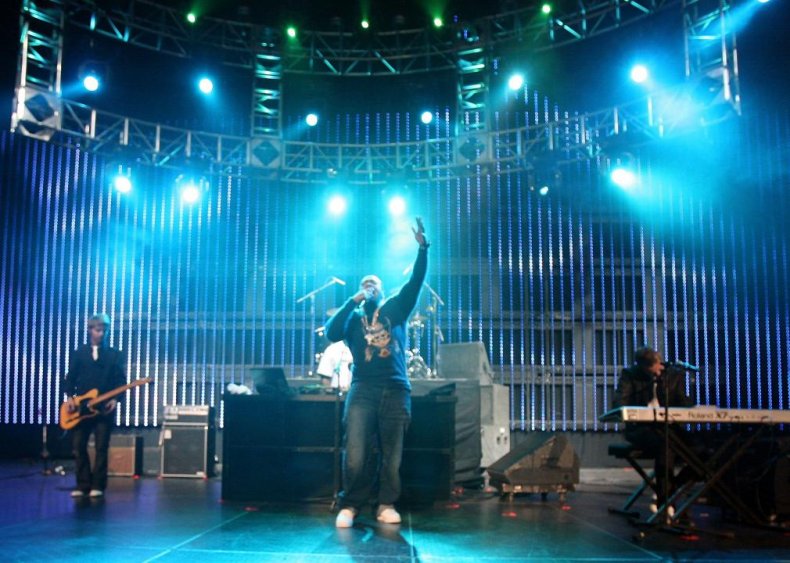 4. 'Apologize' by Timbaland feat. OneRepublic
- Release year: 2007
Just how versatile was hip-hop producer Timbaland in 2007? Versatile enough to put his signature stamp on this straightforward pop song, which deviates from the hip-hop genre by a considerable margin. More than a fixture on the U.S. pop charts, the song dominated in multiple countries around the world.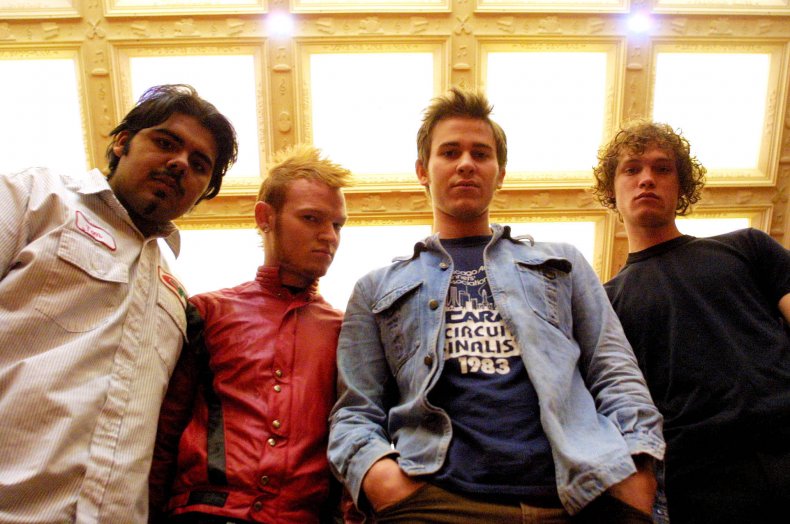 3. 'Hanging By A Moment' by Lifehouse
- Release year: 2000
The late 1990s and early 2000s gave way to a range of overly serious post-grunge outfits, including Lifehouse. Lead singer Jason Wade reportedly wrote the band's breakthrough single, "Hanging by a Moment," in less than 10 minutes on his acoustic guitar. It went on to become the most-played song on U.S. radio in 2001, largely due to substantial crossover appeal.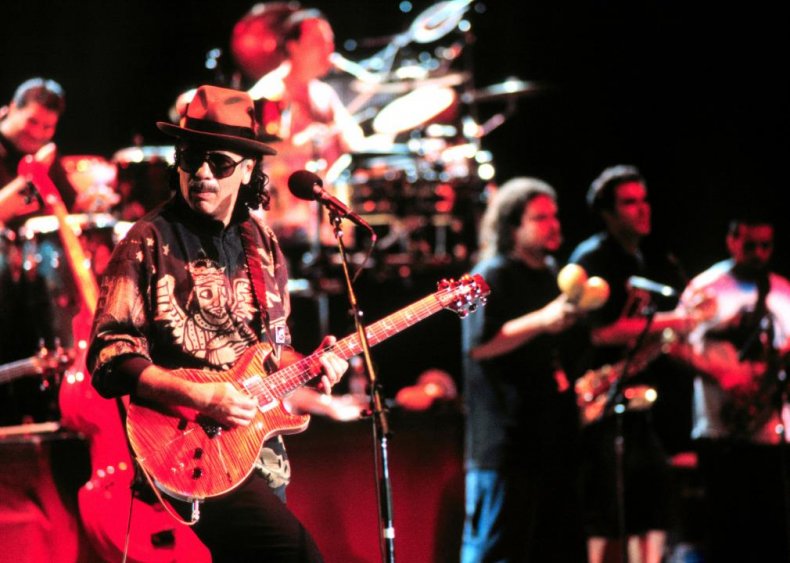 2. 'Smooth' by Santana feat. Rob Thomas
- Release year: 1999
By the late 1990s, rock guitarist Santana was a legacy act whose best days appeared to be behind him, at least in terms of album sales and general popularity. That all changed, however, when he teamed up with Matchbox Twenty singer Rob Thomas to record this veritable smash hit.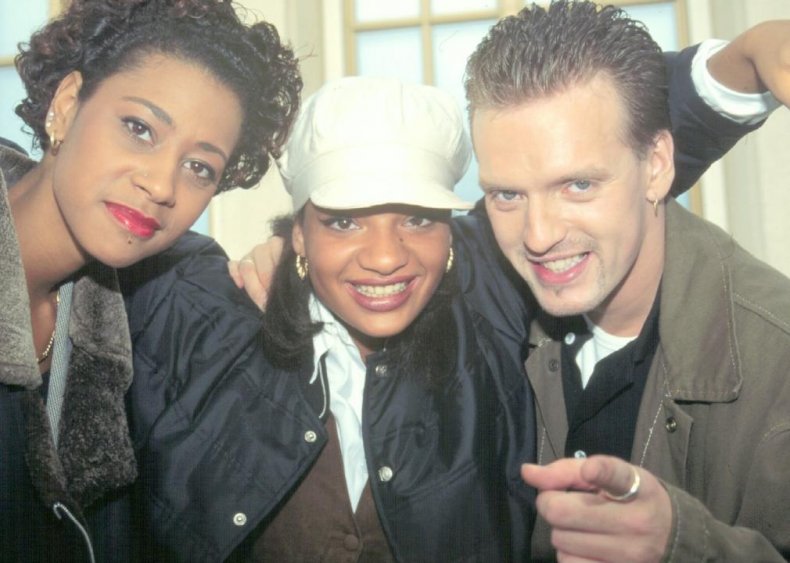 1. 'Another Night' by Real McCoy
- Release year: 1994
No high school prom in the mid-1990s would have been quite the same without this Eurodance pop single from Real McCoy. The song only reached No. 3 on the Billboard Hot 100, but it climbed straight to the top of the Pop Songs chart, where it stayed for six weeks. Decades later, "Another Night" retains an addictive, guilty-pleasure vibe. Meanwhile, it's the No. 1 pop song of the modern era.
You may also like: The Bestselling Album From the Last 65 Years