103 Popular Child Stars From the Last 103 Years
Child stars—whether gifted with a dimpled grin, soulful eyes, a contagious personality, or stellar acting chops—have captivated the public imagination since the invention of celluloid. From Depression-era darling Shirley Temple to the infectiously adorable Macaulay Culkin of Home Alone fame, these talented tykes routinely deliver box office gold, and they are some of Hollywood's most important players. They appear to lead charmed lives, graced with fortune, fame, and adoring fans. For some, success is full of adventure and limitless opportunity—but for many, fame brings punishing schedules, addiction, abuse, and emotional breakdowns.
Stacker sifted through movie databases, film histories, celebrity biographies, and digital archives to compile this list of popular pint-sized actors from 1919 through 2021.
You may also like: Most famous celebrities from the year you were born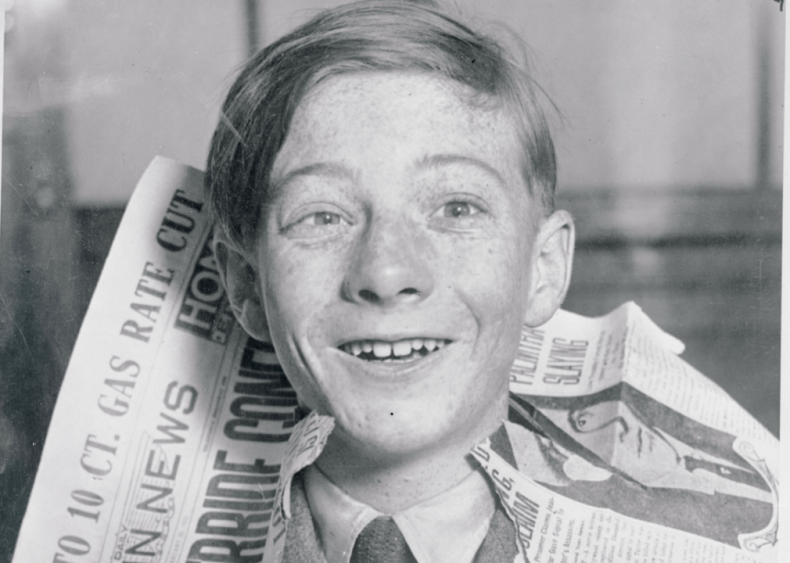 1919: Wesley "Freckles" Barry
Wesley Barry, one of Tinsel Town's first child stars, was famous for his freckled face. A Hollywood native, Barry started his show business career at just 7 years old, and by 1919 he had appeared in a dozen films. After outgrowing his boyish charm, Barry made the leap from the big screen to behind the scenes, carving out a successful career as a director and producer.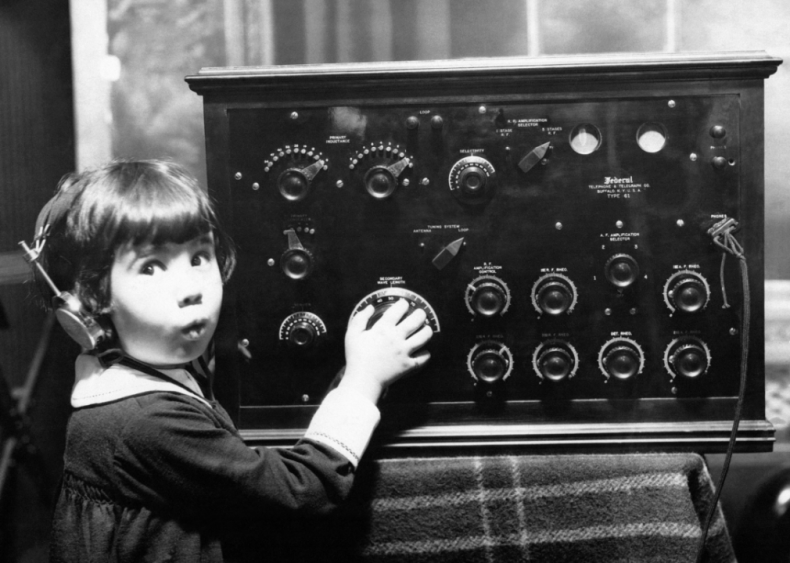 1920: Peggy Montgomery
Silent screen star "Baby" Peggy Montgomery made her Hollywood debut while still a toddler. By the age of 10, the expressive, dark-eyed Montgomery had dozens of films under her belt, out-earned her father, and lived in a Beverly Hills estate. With the arrival of both "talkies" and adulthood, Montgomery's star faded. By the 1960s, she had established a career as a journalist and published her first novel at the age of 99 in 2018.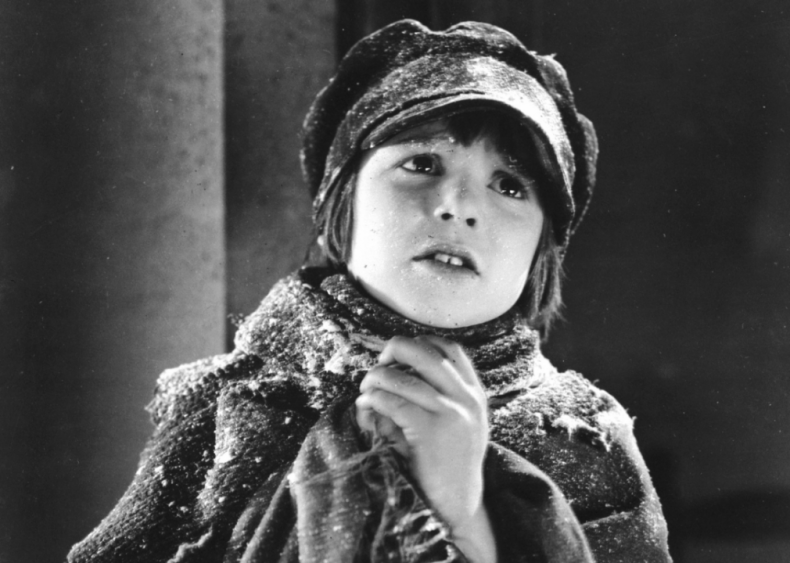 1921: Jackie Coogan
Jackie Coogan hit the big time playing Charlie Chaplin's little buddy in the 1921 silent film The Kid, amassing an estimated fortune of $4 million before he was 10 years old. Money, however, didn't buy the talented child star happiness. In 1938, Coogan sued his mother and stepfather for squandering his earnings. Years later, Coogan made a triumphant return to the small screen, playing kooky Uncle Fester in the macabre 1960s sitcom The Addams Family.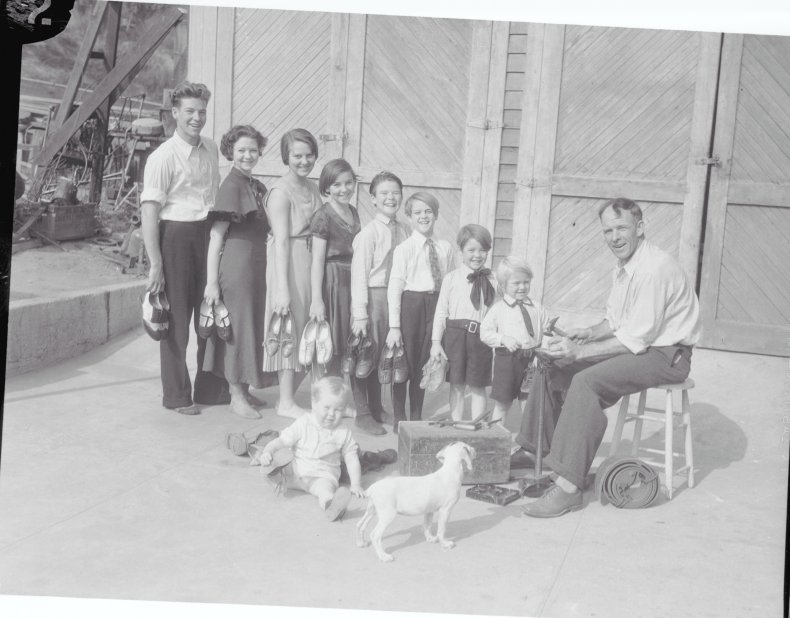 1922: Coy Watson, Jr.
Coy Watson was born into a hardworking Hollywood family. His father, Coy Watson Sr., was a local cowboy who made a name for himself in early Westerns. Coy Jr. and his eight siblings followed their father into the business, with Coy Jr. earning the name "The Keystone Kid" for his numerous appearances in Sennett Studios' popular Keystone Cops series. Watson didn't make the transition to "talkies," but he did forge a successful career as a photojournalist.
1923: Ernie Morrison
Ernie "Sunshine Sammy" Morrison is often called the first black child star. At the tender age of 3, Morrison landed his debut role in The Soul of a Child. A number of short films followed before he was cast as the oldest member of the legendary Our Gang. Morrison made 28 episodes of the classic series, raking in $10,000 per year—making him the highest paid black Hollywood actor at the time.
1924: Virginia Davis
Virginia Davis, Walt Disney's first silver screen star, shot to fame playing a character called Alice in a series of shorts inspired by Lewis Carroll's Alice in Wonderland. Predating Mickey Mouse by almost a decade, the spritely Davis propelled the young Disney out of bankruptcy in the early 1920s and went on to make over a dozen shorts in which she interacted with cartoon images.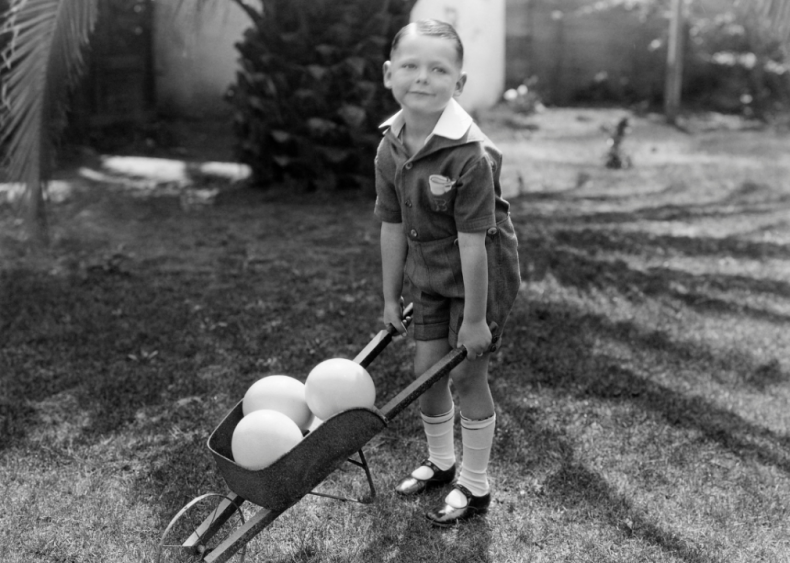 1925: Bruce Guerin
Los Angeles native Bruce Guerin was the talented son of a former vaudeville dancer and the head of electrical effects on the Sennett lot. His doleful expression won him a contract with Warner Brothers and a role in legendary director Josef von Sternberg's masterpiece, Salvation Hunters. A musical prodigy, Guerin requested piano lessons when he was just 5 years old, and he eventually abandoned acting to pursue a career as a professional pianist.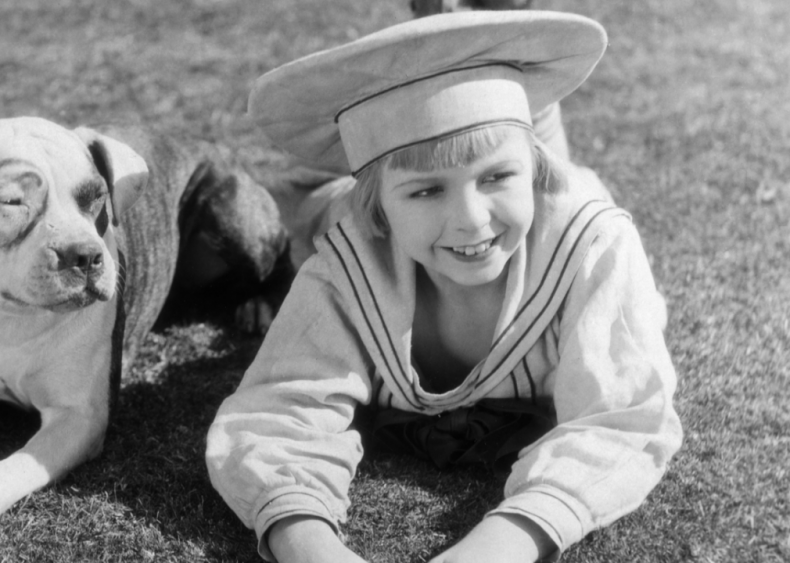 1926: Arthur Trimble
Adorable Arthur Trimble, with his pageboy haircut and oversized hat, brought Richard Outcault's popular cartoon character Buster Brown to life. Between 1925 and 1929, Trimble starred in fifty shorts, including "Buster Be Good," "Buster Helps Dad," and "Buster's Skyrocket."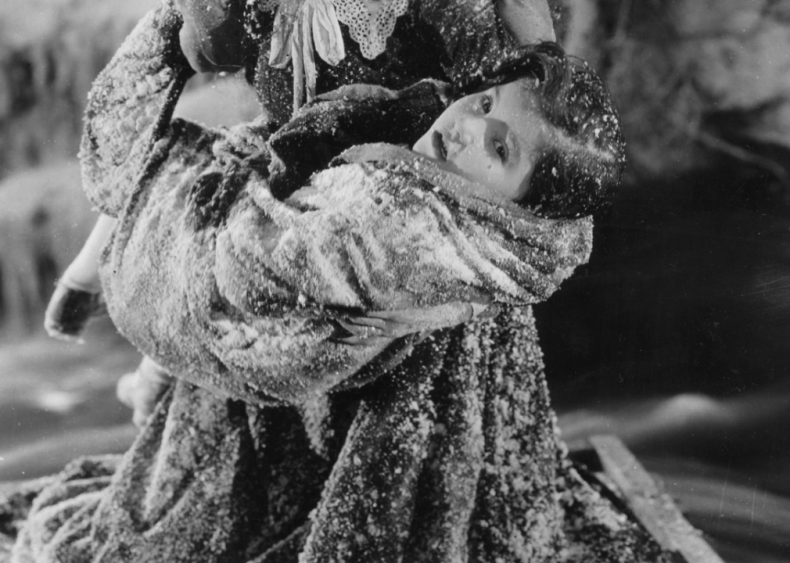 1927: Lassie Lou Ahern
Lassie Lou Ahern made her screen debut when she was 3 years old in the 1923 adaptation of Jack London's The Call of the Wild. Recurring roles in the popular Charley Chase comedy shorts and Helen Holmes serials followed, rocketing Lassie to stardom. Her famous face could be found hawking everything from Sunkist oranges to her own clothing line. In 1927, she won the coveted role of Little Harry in Uncle Tom's Cabin, triumphing over hundreds of young boys. Ahern eventually abandoned her acting career and became a professional dancer, returning to acting in her later years with bit parts in television programs such as The Odd Couple and Love American Style.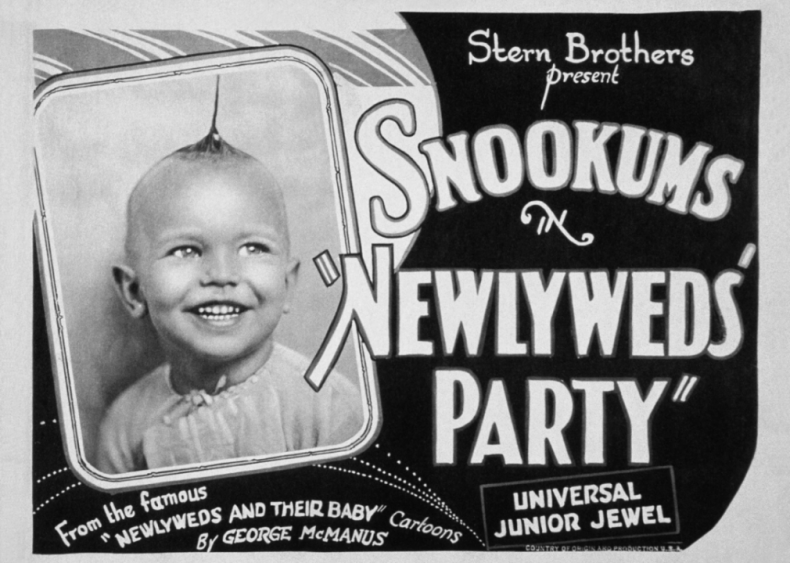 1928: Lawrence David McKeen
Lawrence David McKeen, as Baby Snookums, lit up the silver screen while still in diapers. He starred in almost 40 Newlyweds and Their Baby shorts as both Snookums and, as he got older, Sunny Jim. The beloved child star, who had a candy bar named after him, died at the age of 8 from measles complications.
You may also like: 101 Years of Stock Market History
1929: Mickey Rooney
Mickey Rooney's portrayal of all-American boy Andy Hardy endeared him to Depression Era audiences. The diminutive Rooney first appeared in films when he was 3 years old, playing a cigar-smoking shyster in the 1926 short "Not to Be Trusted." Rooney starred in the 1938 film Boys Town as bad boy Whitey Marsh and partnered with Judy Garland in several movie musicals. Rooney continued to be a sought-after character actor in adulthood and made a splash in the 1979 Broadway burlesque Sugar Babies.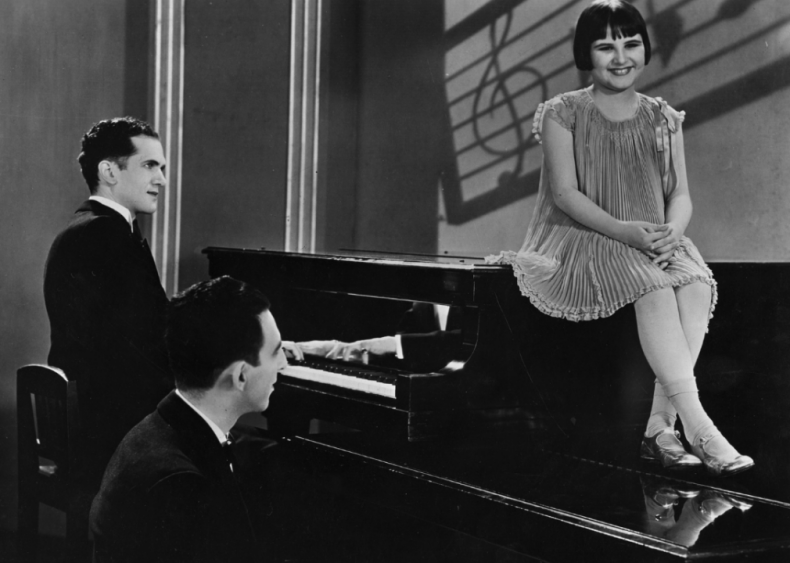 1930: Rose Marie
"Baby" Rose Marie Mazetta is best remembered for her adult roles, notably Sally Rogers on The Dick Van Dyke Show and her recurring appearances on the hit game show Hollywood Squares. At just 3 years old, the little girl with the big singing voice took top honors at a New York City talent show and soon had her own radio program. Films followed, including a role in the 1933 movie International House, starring luminaries W.C. Fields, Cab Calloway, and Bela Lugosi. After an illustrious career that lasted almost a century, Rose Marie died in 2017 at the age of 94.
1931: Jackie Cooper
Jackie Cooper broke hearts as the son of an alcoholic boxer in the 1931 melodrama The Champ. Cooper started out in the Our Gang comedies, familiar to many from the Little Rascals television reruns. Cooper made a slew of popular films in the following years. Unlike many of his peers, his career continued into adulthood both in film and television, including roles in The Rockford Files and Superman. Cooper died in 2011 at the age of 88.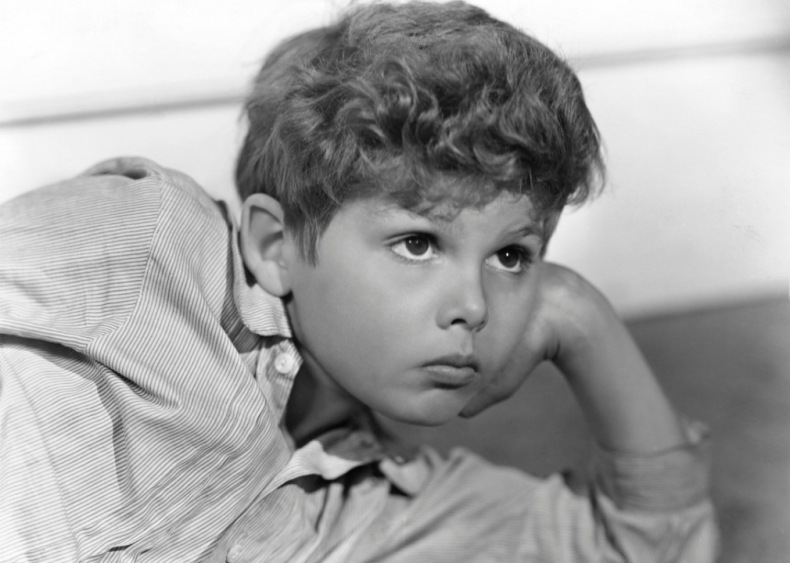 1932: Dickie Moore
Dark-eyed Dickie Moore first graced the silver screen at just 11 months old, in the 1927 silent film The Beloved Rogue. Frequently cast as the "poor little rich boy," Moore also made appearances in the popular serial Our Gang and starred alongside Marlene Dietrich in Blonde Venus. In 1933, he nabbed the title role in the screen adaptation of Charles Dickens' Oliver Twist. Adulthood proved more challenging for Moore, who battled drug and alcohol addiction before establishing a career in public relations.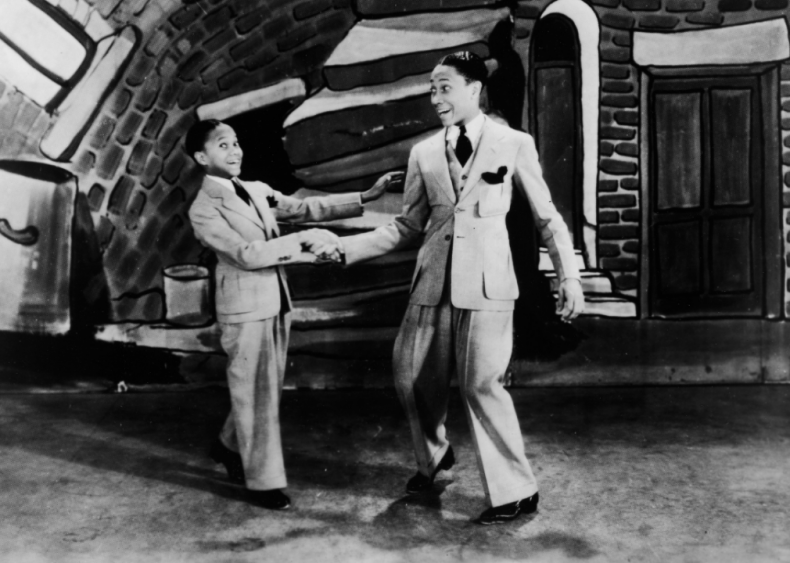 1933: Nicholas Brothers
Tap dancing legends Harold and Fayard Nicholas were born into a family of professional musicians. The brothers created a unique style known as "classical tap," which incorporated ballet, jazz, and gymnastic elements. After performing at Harlem's famous Cotton Club, Harold and Fayard began appearing in short films and, eventually, feature-length musicals throughout the 1930s and 1940s — including the groundbreaking 1943 film Stormy Weather. After the heyday of movie musicals, both brothers made a successful transition to television variety shows and worked throughout their lives as professional dancers and choreographers.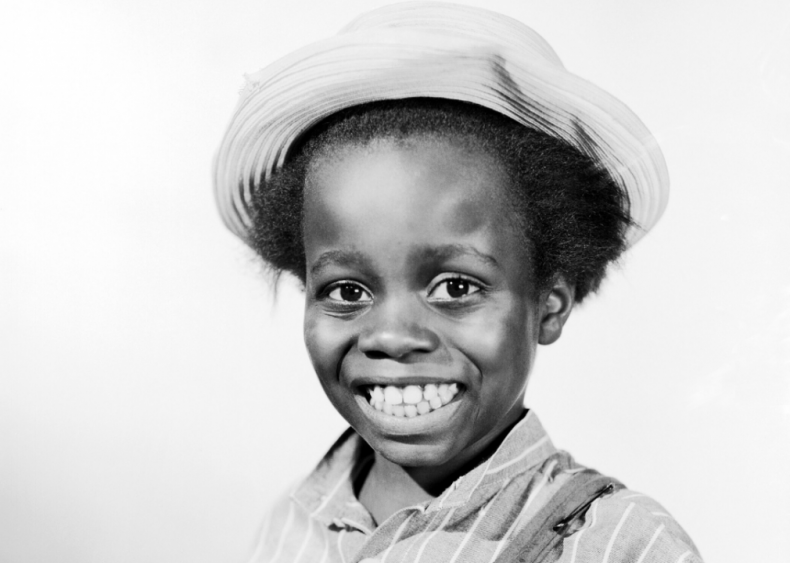 1934: William Thomas
William Thomas was the second actor to take on the role of Buckwheat in the For Pete's Sake! shorts—a part that was originally portrayed by a young actress. For Pete's Sake! was renamed Our Gang, and Thomas continued to portray Buckwheat dressed as a little girl until 1936, when the character shed the pigtails and white dress in favor of a pair of overalls and the pronoun "he." After aging out of Our Gang, Thomas forged a successful career as a movie lab technician.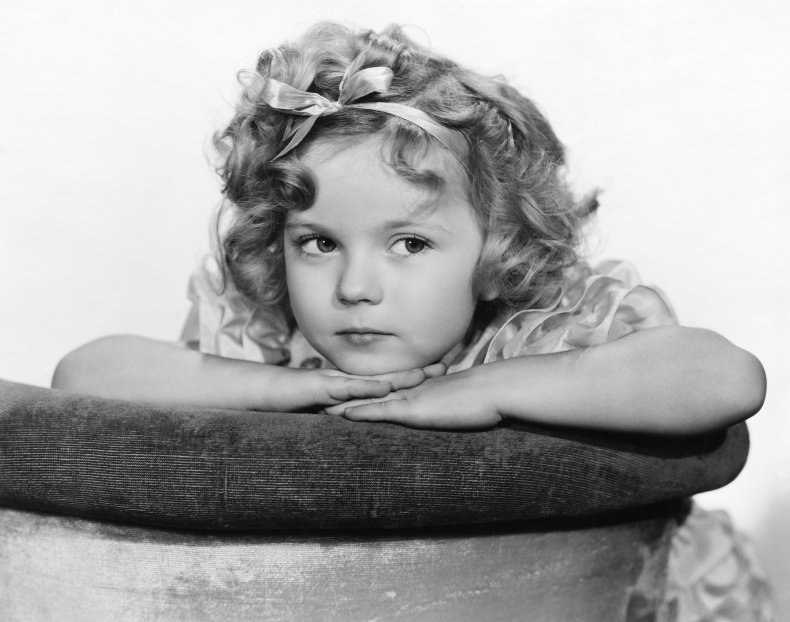 1935: Shirley Temple
One of the most iconic performers of the 1930s, Shirley Temple made her film debut at the age of 3 in Baby Burlesks. Several film roles followed, including the career-making Bright Eyes, in which Temple performed her signature song On the Good Ship Lollipop. The dimpled darling became Hollywood's biggest draw but couldn't cash in on her girlish charms post-adolescence. Temple turned to politics, serving as the U.S. ambassador to Ghana from 1974 to 1976.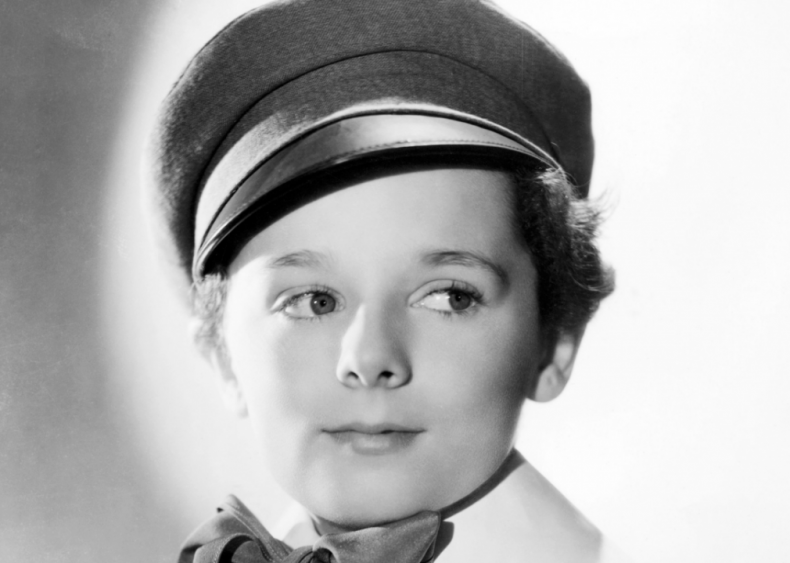 1936: Freddie Bartholomew
Freddie Bartholomew shot to stardom in 1934, when he was signed by MGM and cast as the lead in David Copperfield. Two years later, he played what was perhaps his most famous role: the iconic Little Lord Fauntleroy. Abandoned by his parents while just a toddler, Bartholomew was raised by an aunt in London who found him small roles in British films and subsequently brought the boy to Hollywood. After the talented young actor rose to fame, his long-absent parents resurfaced and unsuccessfully sued to regain custody.
1937: George "Spanky" McFarland
George McFarland starred in the 1930s Our Gang shorts as chubby cheeked, wheeler-dealer Spanky. The Dallas native began his career as a model when he was 3 years old. He then nabbed a spot in a popular Wonder Bread advertisement and was subsequently cast by Our Gang director Hal Roach. His retirement from acting at the ripe old age of 10—after having appeared in 84 films—made national news.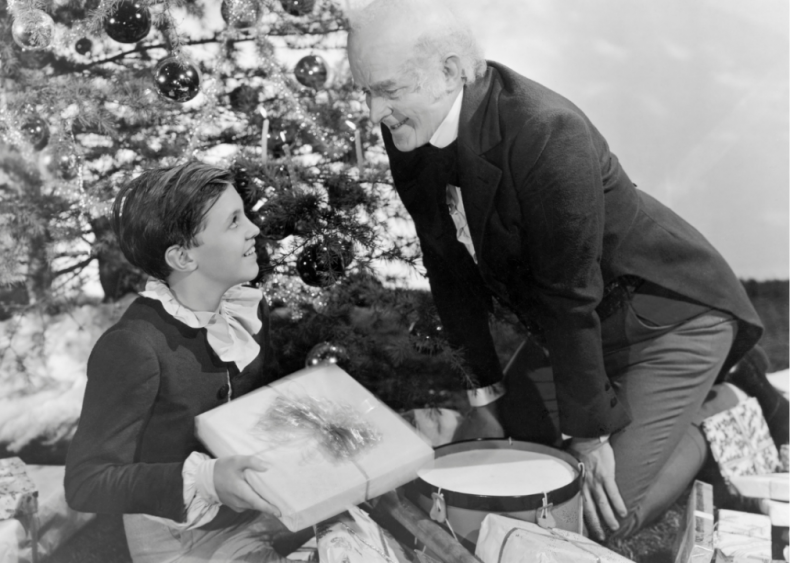 1938: Terry Kilburn
Terry Kilburn, the son of a London bus driver, was 11 years old when he was cast as Tiny Tim in the 1938 adaptation of Charles Dickens' A Christmas Carol. Kilburn starred in a few more films before hitting a growth spurt and finding himself unemployed. He transitioned to directing and eventually settled in Minnesota.
You may also like: 30 Famous People You Didn't Know Were College Athletes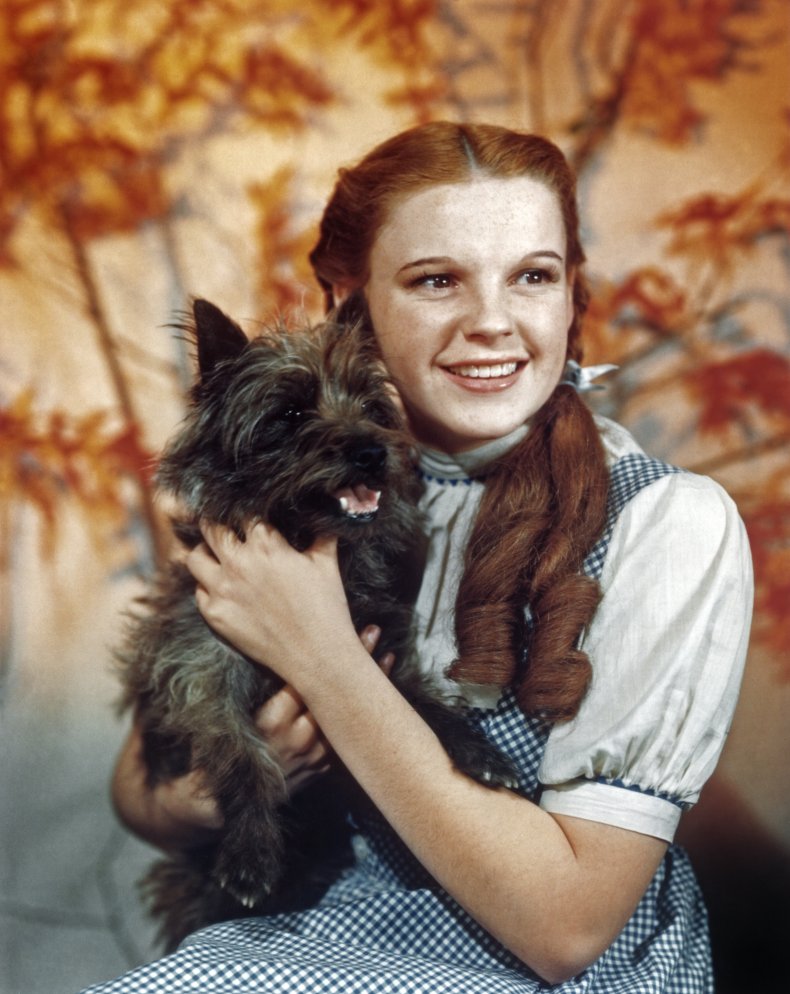 1939: Judy Garland
Born Frances Ethel Gumm in 1922, Judy Garland was the daughter of vaudevillian parents who pushed their daughter onto the stage at just 2 years old. Garland signed with MGM in 1935 and made a string of popular musicals, including Strike Up the Band, Babes on Broadway, and Girl Crazy. When she was 17, Garland gave one of her most beloved performances as Dorothy in The Wizard of Oz. Garland's success, however, came with a price. By Garland's account, studio execs gave her stimulants and depressants in order to keep her weight in check, and still more to ensure she slept soundly at night. Garland developed a crippling drug addiction, ultimately resulting in her death at 47 from an overdose.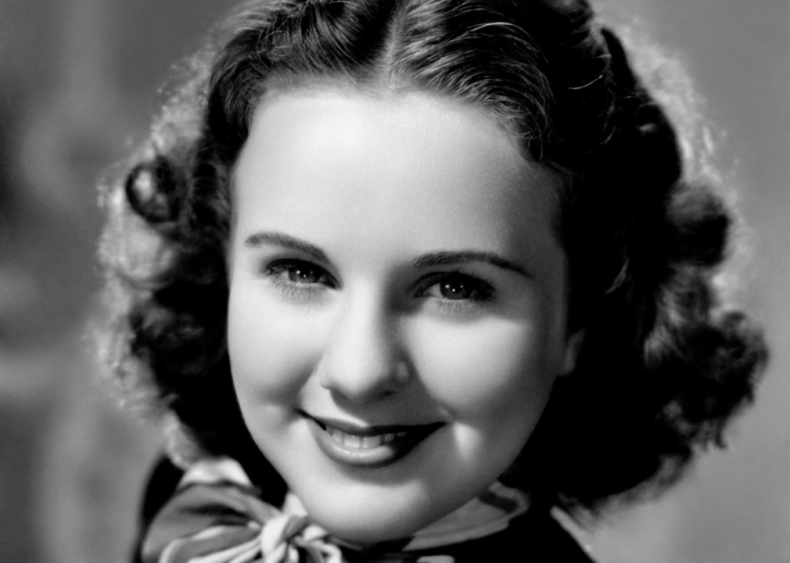 1940: Deanna Durbin
Perky songbird Deanna Durbin starred in a series of movies as Little Miss Fix-It, a helpful teenager determined to solve the problems of friends and family. Durbin's box office draw was so great that by 1947 she was the highest paid actress in Hollywood. In her thirties, her star began to wane and Durbin bowed out of show business. She settled near Paris with her husband, the French director Charles David, where she died in 2013.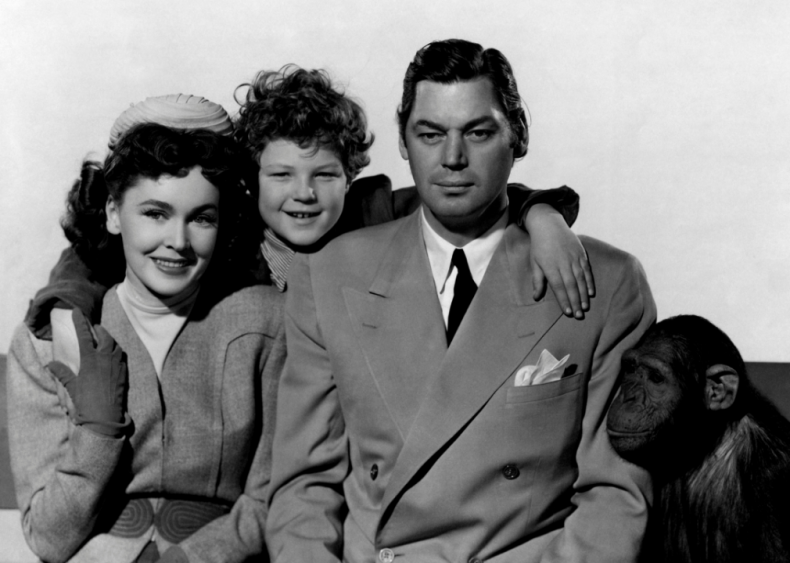 1941: Johnny Sheffield
California native Johnny Sheffield, the son of a British former child actor, made his acting debut on the Los Angeles stage but soon transitioned to film. Handpicked by Johnny Weissmuller of the popular Tarzan series, Sheffield played "Boy" in seven of those films. After Tarzan, he starred as jungle boy Bomba in the eponymous series. Sheffield left the business in his early twenties, opting instead for a business degree from UCLA.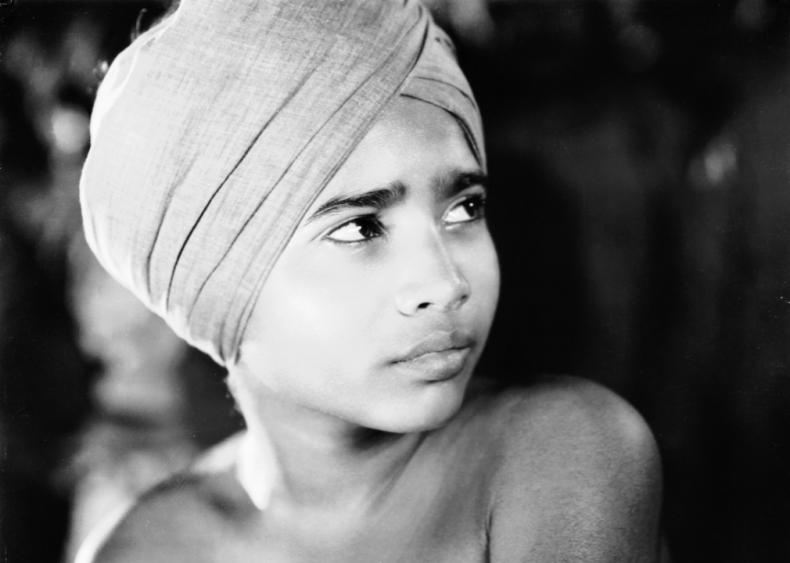 1942: Sabu
Art imitated life for Sabu, the son of an Indian elephant driver, when he was cast as Toomai in the 1937 film Elephant Boy. The young actor was billed only as Sabu, and his full given name is still a matter of debate. Sabu followed up Elephant Boy with a string of other movies, including his final Hollywood project : the 1942 adaptation of Rudyard Kipling's Jungle Book. After a successful career in real estate, Sabu died of a heart attack at 39.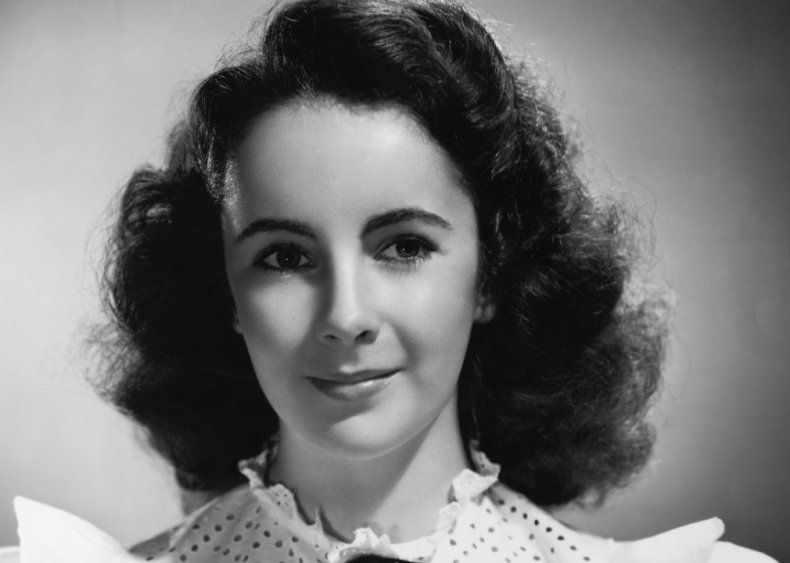 1943: Elizabeth Taylor
Elizabeth Taylor's introduction to show business came via her art dealer father, who counted industry insiders among his well-heeled clientele. The violet-eyed beauty was signed by MGM when she was 11 and promptly cast in the 1943 film Lassie Come Home. Taylor became a household name the following year, when she was chosen to play the adolescent jockey and horse trainer in National Velvet. Taylor's talent and striking good looks helped smooth her path from childhood to adult stardom. In 1961, she won her first Academy Award for her role as a call girl in Butterfield 8. Six years later, she was back on the podium to accept her second Oscar, this time for her turn as the belligerent Martha (opposite two-time husband Richard Burton) in the screen adaptation of Edward Albee's Who's Afraid of Virginia Woolf?
1944: Margaret O'Brien
One of the most beloved child stars of the 1940s, Margaret O'Brien made her first film at just 3 years old in Babes on Broadway. O'Brien received an honorary Oscar for her turn as Tootie in the 1944 Christmas classic Meet Me in St. Louis, starring alongside the legendary Judy Garland. She also played the saintly Beth in a screen adaptation of Louisa May Alcott's Little Women and appeared in Jane Eyre and The Secret Garden. O'Brien made a graceful transition from child start to adult actress, continuing to work well into her eighties.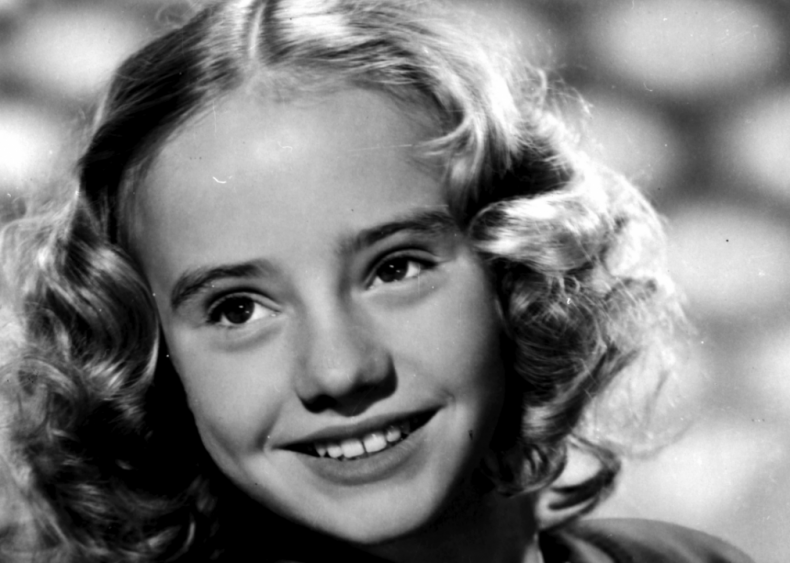 1945: Peggy Ann Garner
Peggy Ann Garner began her career at the age of 6, modeling and taking part in summer stock performances in her native Ohio. Soon after, her mother took the talented girl to Hollywood, where she landed plum roles in several films, including Little Miss Thoroughbred and Jane Eyre. In 1945 Garner was awarded a special Academy Award for her performance as Francie, in the screen adaptation of Betty Smith's beloved novel, A Tree Grows In Brooklyn.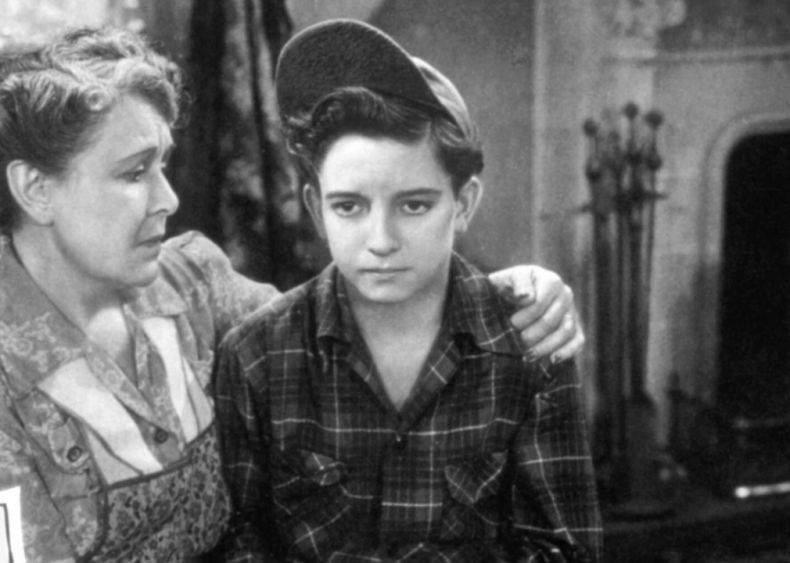 1946: Robert "Buzz" Henry
Discovered after winning a medal for trick riding in a Colorado rodeo when he was just 2 years old, Robert "Buzz" Henry rode the range to Hollywood stardom, making over 20 Westerns between 1935 and 1947. Unlike many other child actors, Henry successfully transitioned to an adult film career, continuing to appear in Westerns as both a principal actor and a stunt double. Henry died in a motorcycle accident in Los Angeles a few weeks after turning 40.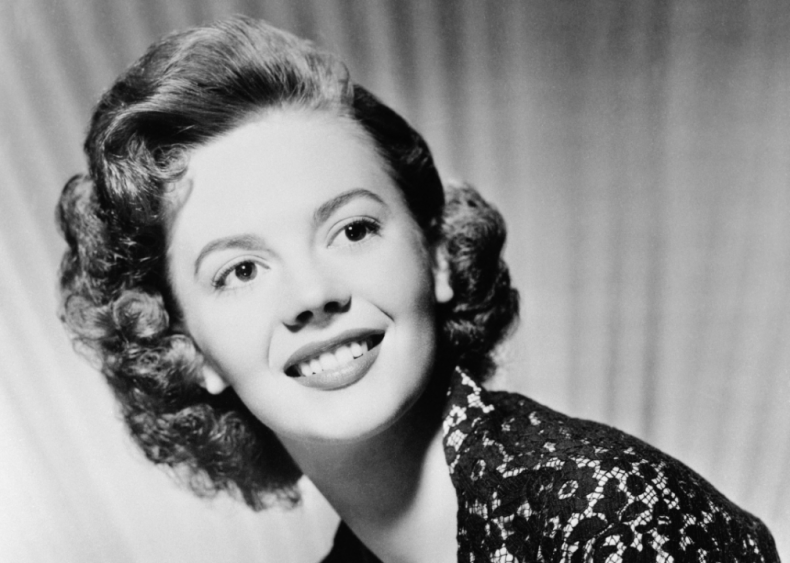 1947: Natalie Wood
Natalie Wood, the serious little girl with the soulful brown eyes, commanded the big screen as the prematurely jaded Susan Walker in the 1947 classic Christmas movie, Miracle on 34th Street. As a teenager and young adult, Wood went on to star in Splendor in the Grass, Rebel Without a Cause, and West Side Story. By the time she was 25, Wood had been nominated for three Oscars. Wood continued to work in the industry up until her mysterious drowning at the age of 43. In 2018, Wood's husband, the actor Robert Wagner, was named as a "person of interest" in her death.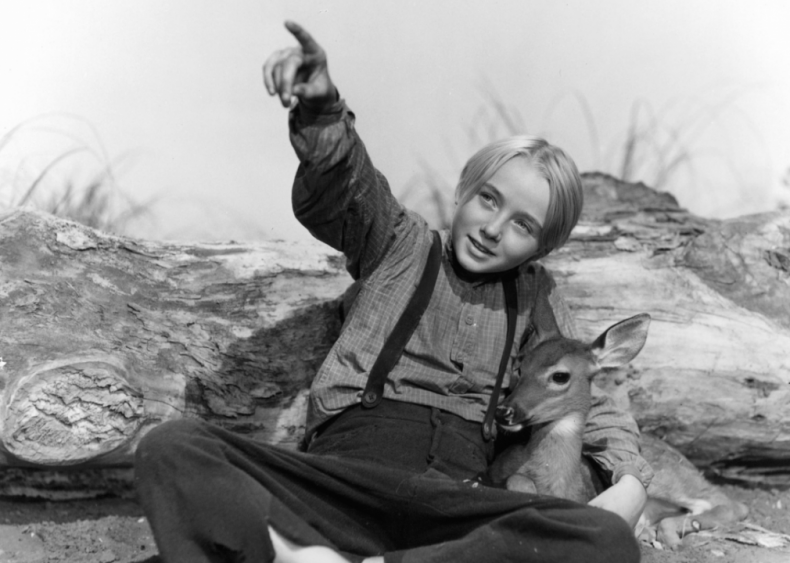 1948: Claude Jarman Jr.
Claude Jarman Jr. was awarded a special Academy Award for his tear-jerking turn as Jody Baxter—the rural Florida boy forced to shoot his beloved pet deer—in the 1947 adaptation of Marjorie Kinnan Rawlings' Pulitzer Prize-winning novel The Yearling. Jarman went on to make 11 more films, including Rio Grande with John Wayne. In his late teens, Jarman left Hollywood and returned to his home state to attend Vanderbilt University. In addition to establishing his own travel business, Jarman stayed involved with the world of film, serving as the executive director of the San Francisco International Film Festival from 1965 to 1980.
You may also like: The 50 Biggest Box Office Flops of All Time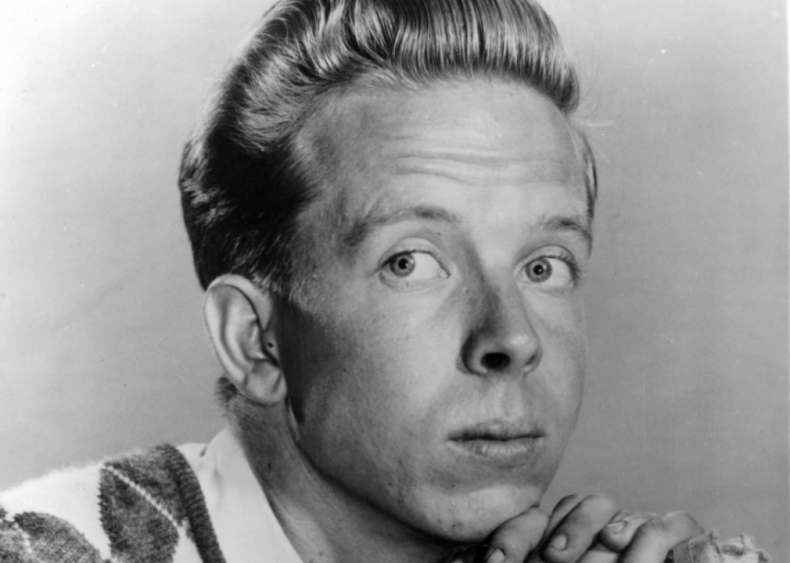 1949: Tommy Ivo
Drag racing king Tommy Ivo's acting career began when he was just a kid and continued into adulthood—spanning almost 100 movies and over 200 TV shows, including The Donna Reed Show, My Three Sons, and Leave it to Beaver. Ivo's interest in cars and racing started in his teens, and he became the first drag racer to complete the quarter-mile in under six seconds.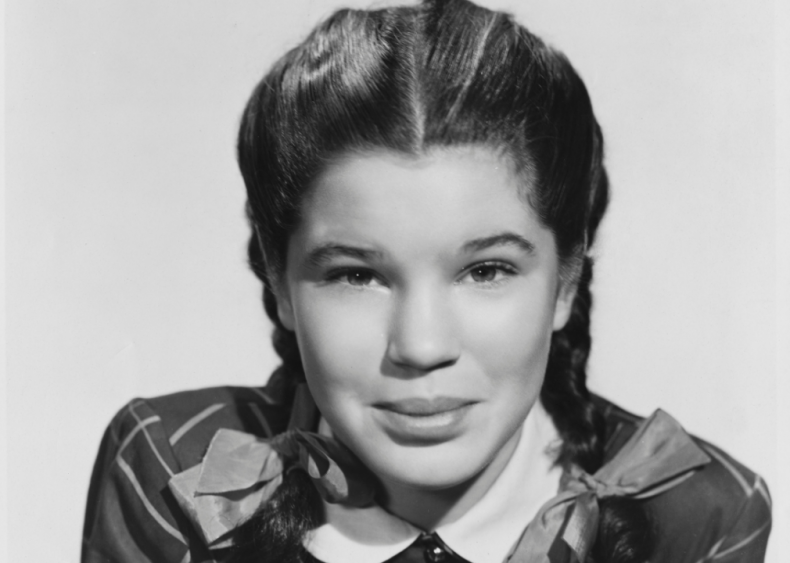 1950: Arlene McQuade
Arlene McQuade became a household name as daughter Rosalie on the 1950s sitcom The Goldbergs, which chronicled the adventures of an immigrant family in New York City. McQuade, who continued to act into her thirties, was also an accomplished artist. She made Sante Fe her home in 2002, and lived there until her death in 2014.
1951: Robin Morgan
Noted author and activist Robin Morgan started life as a baby model and, by the ripe old age of 4, the talented youngster landed her own New York City radio program, The Robin Morgan Show. After appearances on a number of television dramas, Morgan was cast as youngest daughter Dagmar Hanson on the television series Mama, which followed the adventures of a Norwegian family in turn of the 20th century San Francisco. After seven years as Dagmar and serving as her family's primary source of income, 14-year-old Morgan defied her mother and abandoned her acting career. Turning her talents to writing, Morgan authored the seminal 1970s feminist tome Sisterhood Is Powerful. Along with Simone de Beauvoir, she founded an international feminist think tank. Morgan currently hosts her own radio program, Women's Media Center Live with Robin Morgan.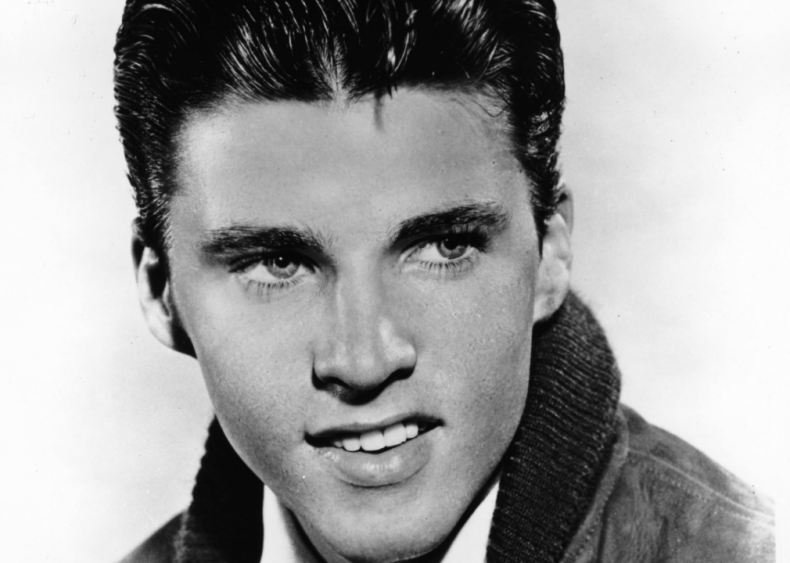 1952: Ricky Nelson
The popular 1940s radio show Here Come the Nelsons was a family affair, starring Ozzie and Harriet and their two sons, Ricky and David. The show transitioned to television as The Adventures of Ozzie and Harriet in 1952. Ricky launched his career as a musician on the show in 1957 and instantly became a pop sensation. Nelson died in a plane crash at the age of 45. In 1987, he was posthumously inducted into the Rock and Roll Hall of Fame.
1953: George "Foghorn" Winslow
Nicknamed "Foghorn" for his unusually raspy tone, George Winslow is best remembered for his scene-stealing turn as Marilyn Monroe's youthful admirer in Gentlemen Prefer Blondes. Winslow starred in a handful of high-profile films in the 1950s, including Monkey Business and Artists and Models, before retiring from the business at the age of 12.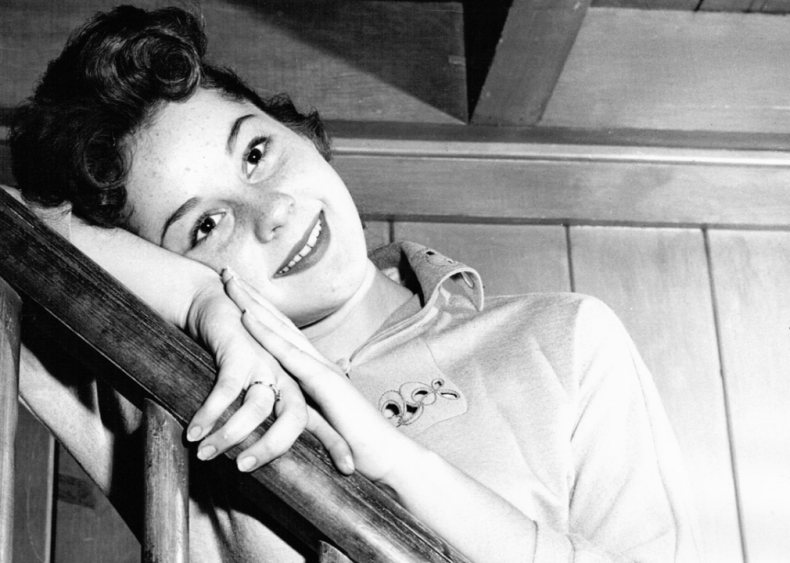 1954: Sherry Jackson
Sherry Jackson made her first film appearance when she was 8 years old, and in 1953 landed the plum role of Terry, Danny Thomas's daughter in the enormously popular television series Make Room for Daddy. Jackson continued to act into adulthood, appearing in a variety of guest TV roles prior to her retirement at the age of 40.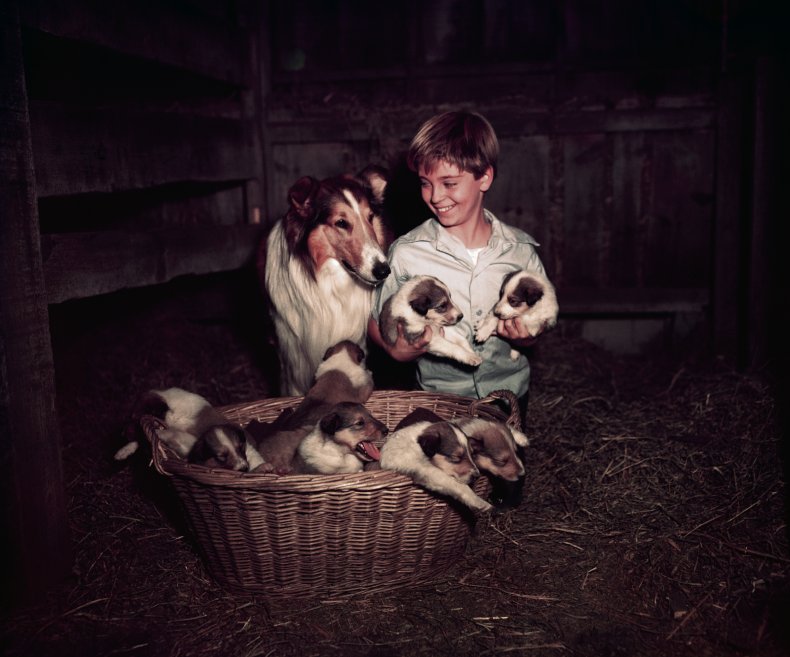 1955: Tommy Rettig
Not quite as famous as his canine costar, Tommy Rettig became a household name after teaming up a famous pup in the 1950s television show Lassie. After the end of the series, Rettig had difficulty finding work. He turned to farming marijuana and was eventually convicted on drug charges. Later in life, he found employment as a computer programer and drug counselor prior to his death in 1996.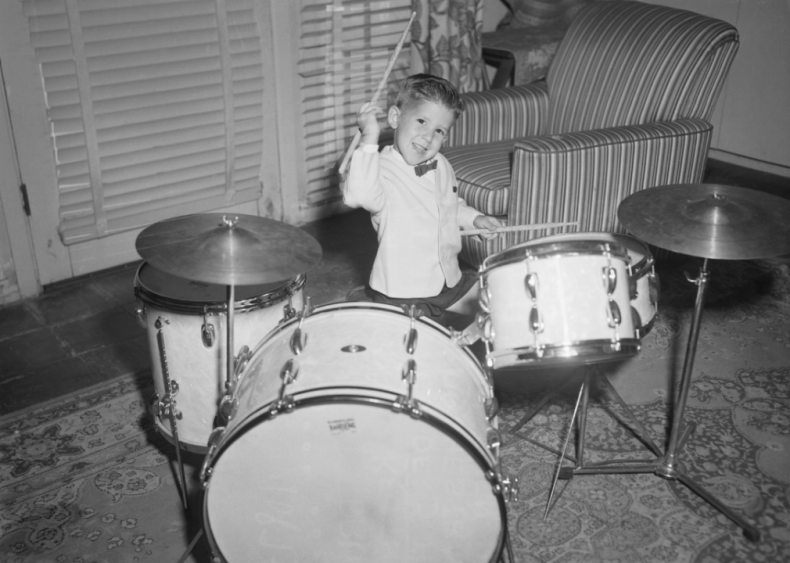 1956: Keith Thibodeaux
Adorable Keith Thibodeaux's big brown eyes helped him land the role of Little Ricky on the iconic sitcom I Love Lucy, and his skills as a pint-sized drummer certainly didn't hurt, either. Musical prodigy Thibodeaux had just finished a national band tour when he beat out 200 other young hopefuls for the part. Although Thibodeaux continued to work as a professional musician after the show ended, he suffered from depression and drug addiction and credits a religious awakening with his recovery.
1957: Annette Funicello
Sweet-natured Mouseketeer Annette Funicello was the final cast member chosen for Disney's TV sensation The Mickey Mouse Club, and was the only member offered a contract by the studio after the show ended. Funicello subsequently starred with heartthrob Frankie Avalon in a series of popular beach party movies in the 1960s. With the exception of her popular Skippy peanut butter commercials, Funicello retired from the entertainment world after getting married at the age of 22. Stricken with multiple sclerosis in the 1980s, Funicello died in 2013 from complications of the disease.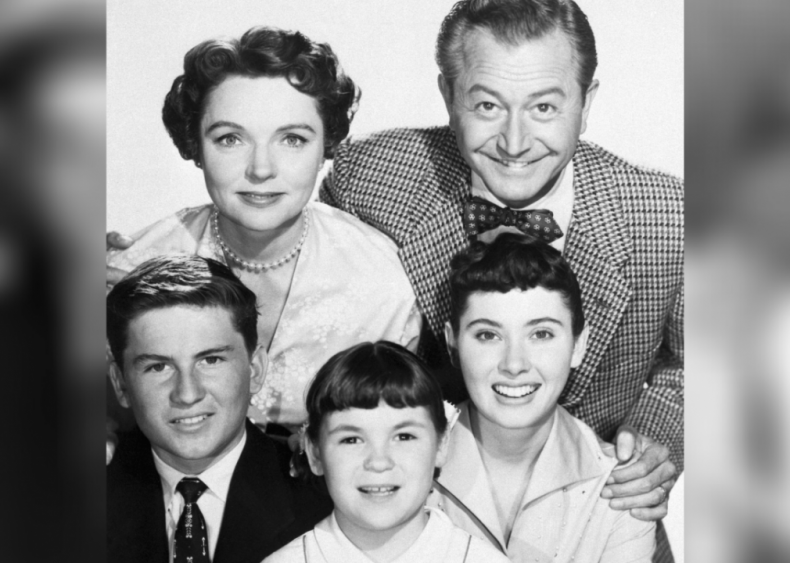 1958: Lauren Chapin
Known to television audiences as Kathy "Kitten" Anderson on Father Knows Best, Lauren Chapin was just 5 years old when she began work on the much-loved 1950s television series. When the show came to an end, so did Chapin's acting career. Married at 16, Chapin divorced soon after. For years, her life spiraled out of control, as she served time in prison and struggled to to kick a heroin habit. After turning to religion, Chapin was able to move forward and has spent decades sharing her story as a motivational speaker.
1959: Lee Aaker
After playing second fiddle to a dog for most of his professional life, tow-headed Lee Aaker, who played Rusty on the television series Rin Tin Tin, found his career floundering. Aaker distanced himself from the industry in favor of a carefree flower child existence, eventually finding peace as a carpenter in California's Big Bear Mountains.
1960: Jerry Mathers
Jerry Mathers got his start in commercials when he was just 2 years old and is best known for the iconic role of good-natured Theodore "Beaver" Cleaver on the long-running comedy series Leave It to Beaver. Mathers steered his life in another direction after the series ended, attending high school and college and eventually running a catering company and dabbling in real estate. In 2007, the former child star made a comeback, debuting on Broadway as Wilbur Turnblad in the Tony Award-winning musical Hairspray.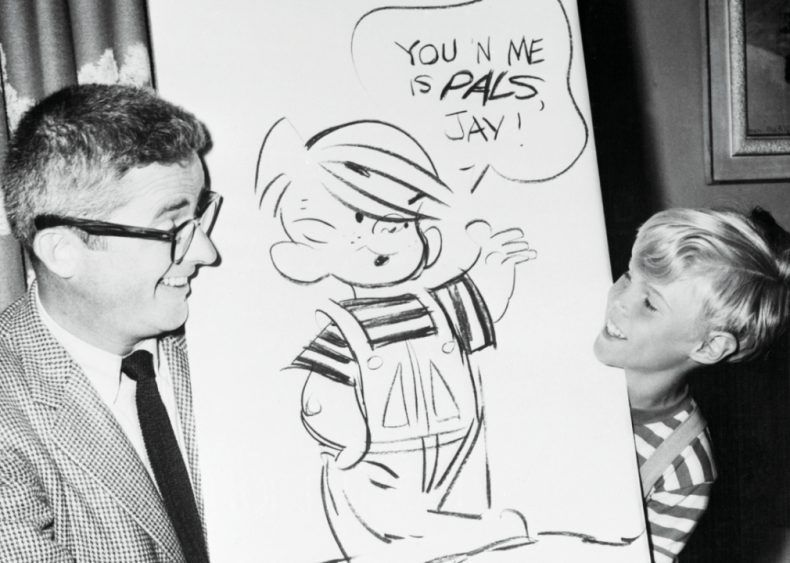 1961: Jay North
Jay North played cartoon character Dennis the Menace in the eponymous live-action television series, which ran from 1959 to 1963. Unfortunately for North, he couldn't shake the image of the mischievous little boy after the series ended. Failing to find work in the industry as an adult, North settled in Florida and found employment as a correctional officer.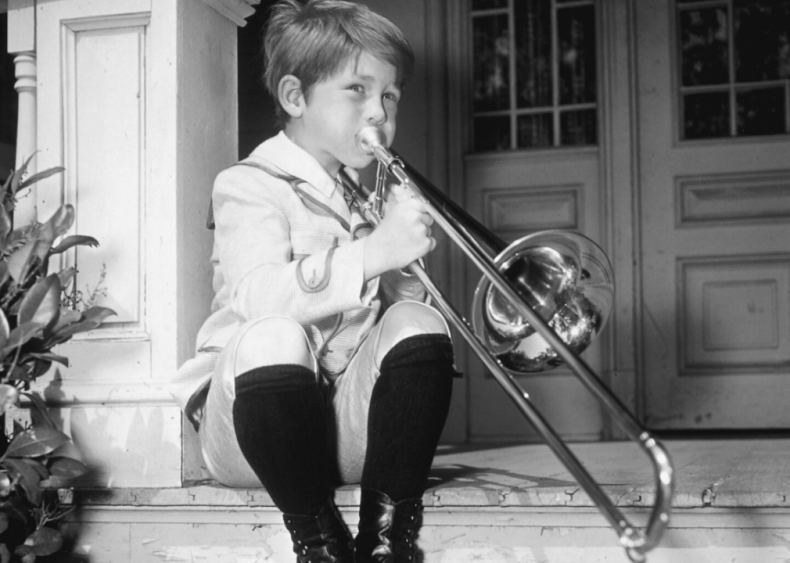 1962: Ron Howard
Ron Howard boasts one of the longest and most successful careers in Hollywood, transitioning from child star to award-winning director with aplomb. Howard was born into a show business family and began his acting career at just 18 months old. He became a household name as Opie, the son of widowed Mayberry sheriff Andy Griffith, on the eponymous 1960s sitcom. In his late teens, Howard gave a standout performance as recent high school grad Steve Bolander in George Lucas's 1973 greaser film American Graffiti. Howard continued to cash in on his clean-cut image, joining the cast of the long-running sitcom Happy Days the following year.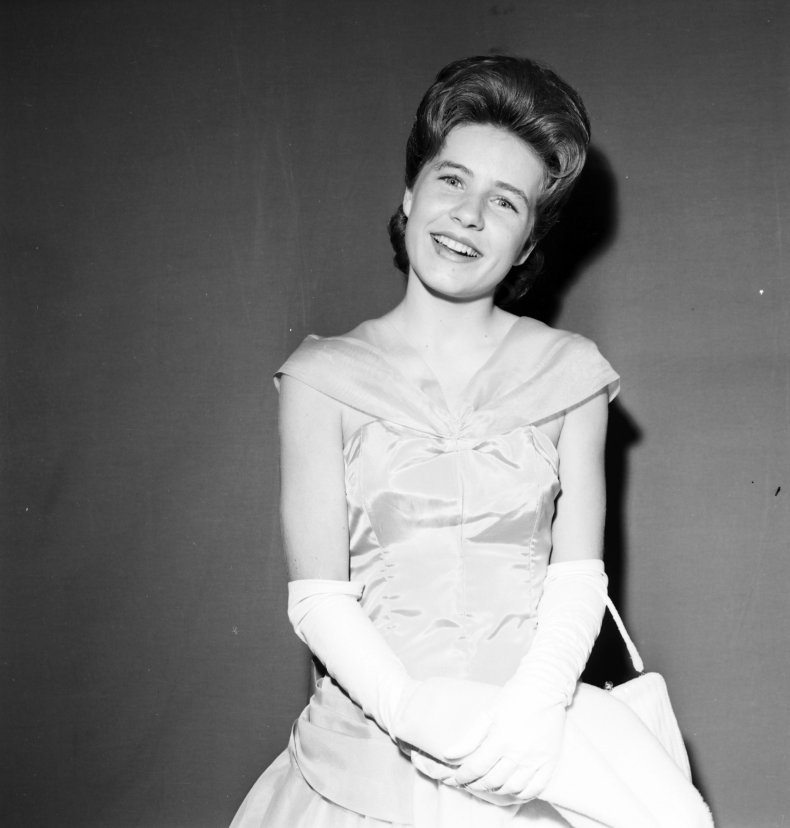 1963: Patty Duke
Patty Duke got her start in television commercials while still in grade school, and by the time she was 16 had won an Oscar for her turn as Helen Keller in the 1962 film The Miracle Worker. The following year, Duke landed her own TV series, The Patty Duke Show, in which she played both American teenager Patty Lane and her doppelgänger British cousin. Despite her professional success, Duke's personal life was marred by tragedy. As a young adult, Duke attempted to distance herself from her teeny bopper image, engaging in numerous affairs and indulging in drugs and alcohol. Her behavior grew increasingly erratic and in the 1980s, the actress was diagnosed with bipolar disorder. With treatment, Duke was able to live a stable life until her death in 2016.
You may also like: 60 Photos From the '60s That Show How The World Changed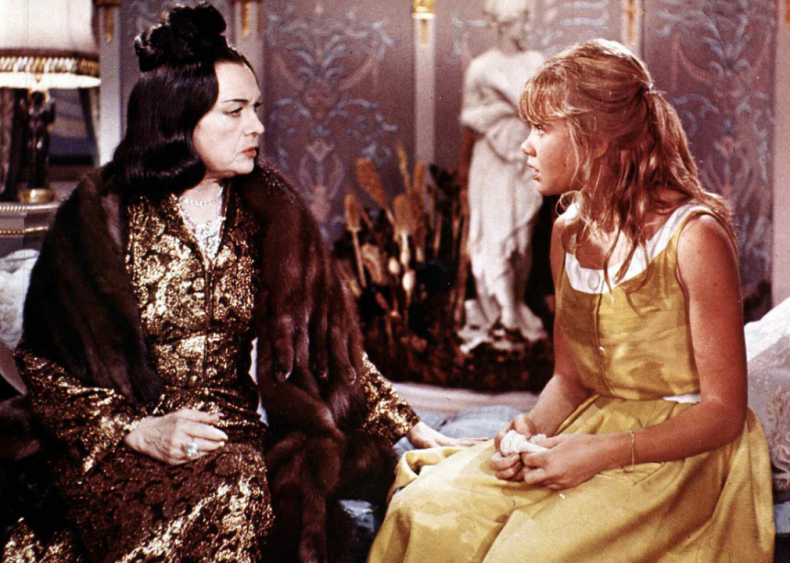 1964: Hayley Mills
Hayley Mills has enjoyed a long and successful career since early childhood. Her first role was opposite her father, the British actor Sir John Mills, in the 1959 film Tiger Bay. Soon after, she was signed by Walt Disney and shot to stardom as the heroine of the 1960 film Pollyanna, for which she received the last honorary juvenile Oscar ever awarded. Several other Disney films followed, including The Parent Trap and That Darn Cat! Mills continued working in film, television, and theater.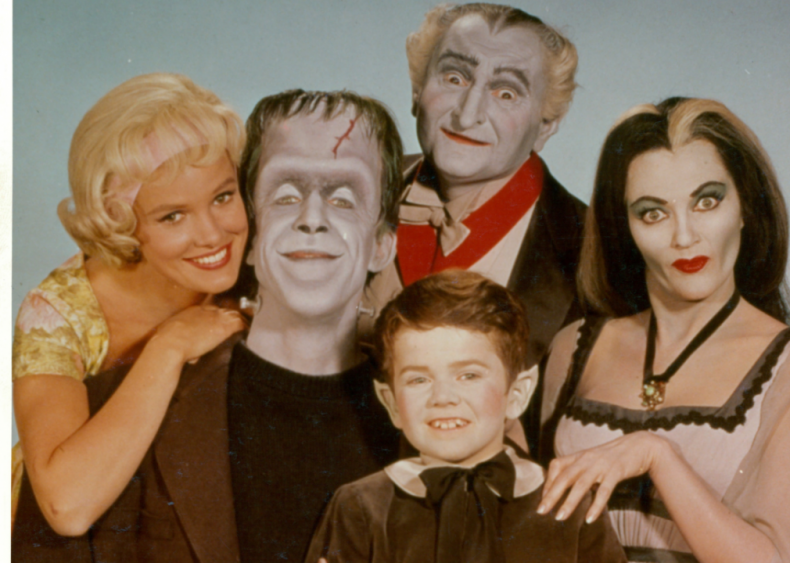 1965: Butch Patrick
Butch Patrick, who played little werewolf Eddie on the cult classic TV series The Munsters, attended school while starring on the show. While Butch has continued to appear in bit parts in film and TV, his adult career has largely been forged on the back of his childhood role. In the 1980s, Patrick formed a band, Eddie and the Munsters, penning the tune, "Whatever Happened to Eddie?"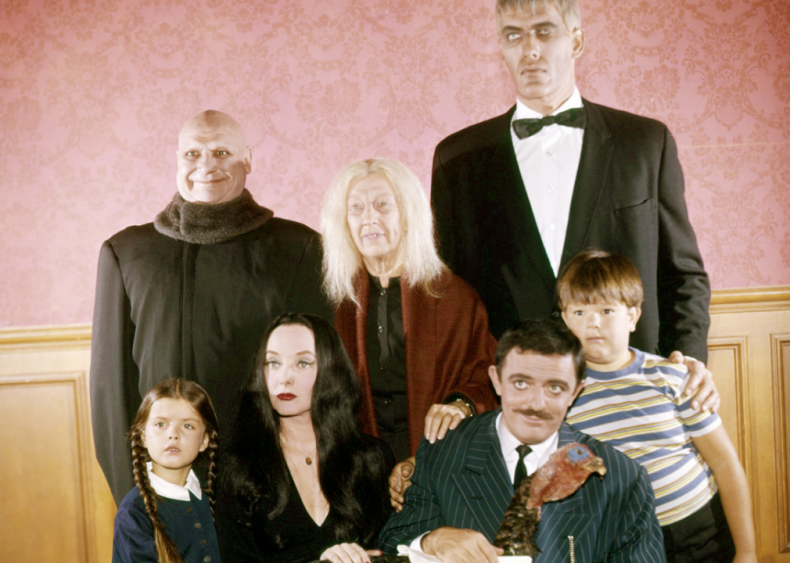 1966: Lisa Loring
Lisa Loring played humorless Wednesday, the goth daughter of Gomez and Morticia Addams, on the macabre sitcom The Addams Family. Just 6 years old when the show first aired in 1964, Loring was a married mother just a decade later and on the road to a long battle with heroin addiction. Loring entered rehab in the 1990s and has kept a low profile ever since.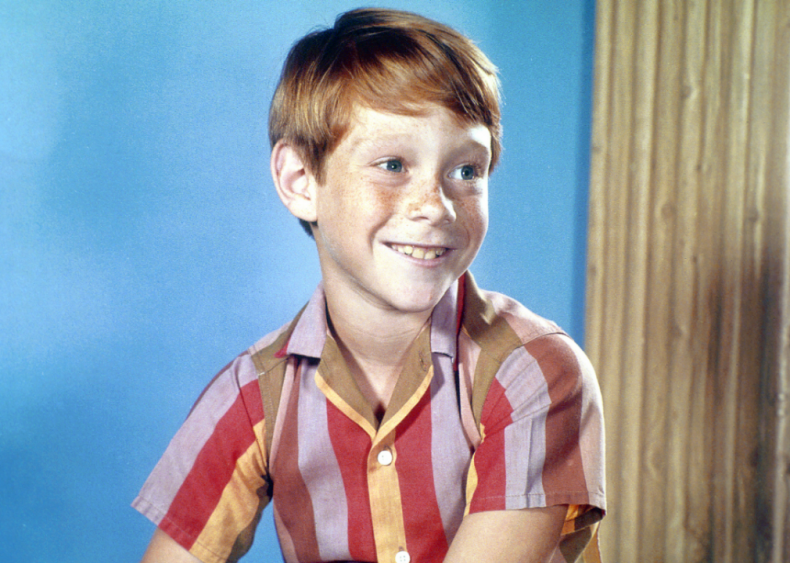 1967: Bill Mumy
Multi-talented actor, writer, and musician Bill Mumy started in show business at 3 years old and has been working steadily ever since. Mumy got his first big break with three standout roles on The Twilight Zone — most notably as psychic bad boy Anthony Fremont in the 1961 episode "It's a Good Life." Guest roles on a number of hit television series followed, including Ozzie and Harriet, Bewitched, and I Dream of Jeannie, before he scored the role of stranded space pioneer Will Robinson in Lost in Space. In 2018, he made a cameo appearance in the Netflix reboot of his signature sci-fi show.
1968: Clint Howard
Clint Howard's acting career may have been overshadowed by that of his big brother Ron, but the young star of the 1960s wilderness series Gentle Ben boasts an impressive resume nonetheless, with more than 200 film and television credits. In addition to Gentle Ben, Howard also made appearances on The Andy Griffith Show, The Fugitive, and Please Don't Eat the Daisies. As an adult, he has appeared in a number of films directed by his brother, including Night Shift, Cocoon, Splash, Apollo 13, and Frost/Nixon.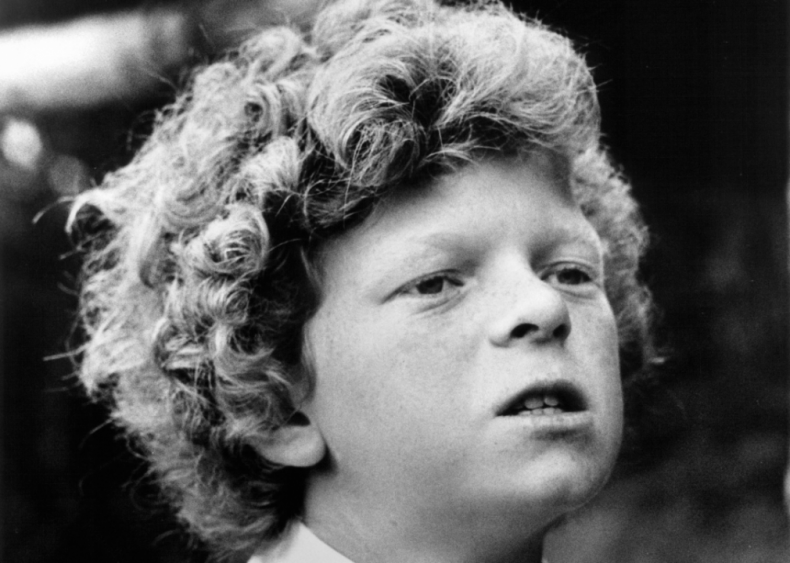 1969: Johnny Whitaker
Carrot top cutie Johnny Whitaker got his first big break as little Jody Davis on the 1960s sitcom Family Affair. In 1973, he was cast as Tom Sawyer in a screen adaptation of Mark Twain's American classic. At 14, Whitaker helmed his own Saturday morning show, Sigmund and the Sea Monsters. After graduation from Brigham Young University, Whitaker failed to rekindle his acting career and battled drug and alcohol addiction for decades. Whitaker got sober in the 1990s and has been a vocal advocate for prison reform.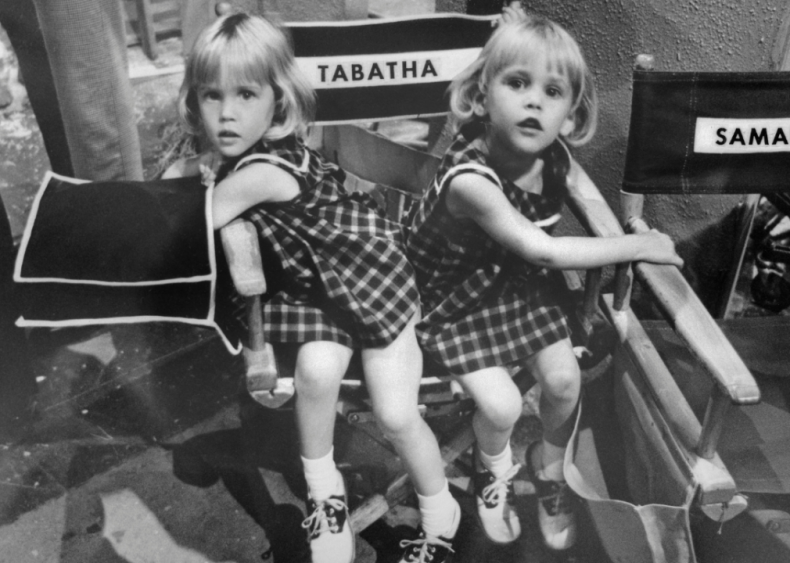 1970: Erin Murphy
Erin Murphy enchanted audiences as Samantha Stephens' daughter Tabitha on Bewitched. Due to child labor laws, 2-year-old Erin and her twin sister Diane were originally cast as the magical moppet. Diane, however, didn't share Erin's love of the limelight, and eventually Erin assumed the role entirely. Although Murphy continued to act for a few years after Bewitched went off the air, she resumed the life of a regular kid when her family moved to Orange County. Her primary focus has been on her family, and her two businesses: Erin Murphy Knits and Slim Chillers martini ice pops.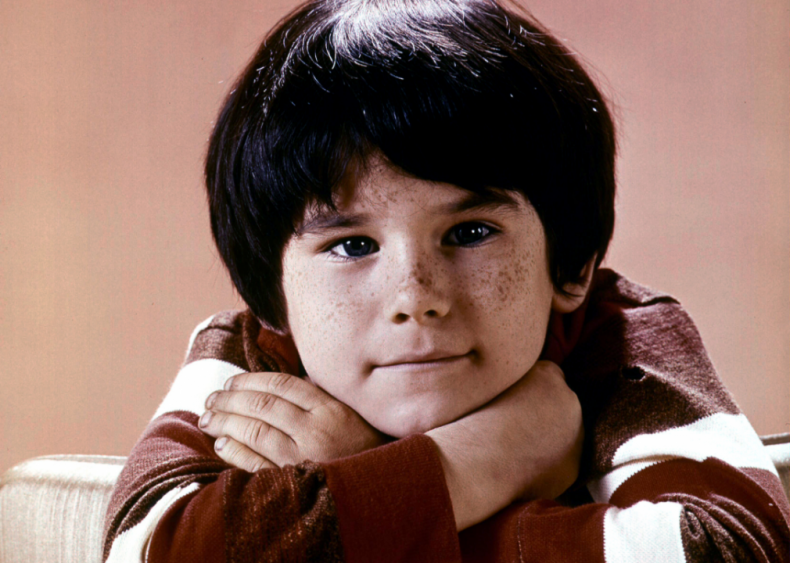 1971: Brandon Cruz
Brandon Cruz had never done any professional acting before landing the plum role of Eddie Corbett on the popular series The Courtship of Eddie's Father, which chronicled the adventures of a widower dad and his young son. In his late teens, Cruz quit acting, dyed his hair blue, and joined the punk rock scene, fronting his own band and at one point filling in for lead singer Jello Biafra of Dead Kennedys fame. In addition to his music career, Cruz is also employed as a surfing instructor.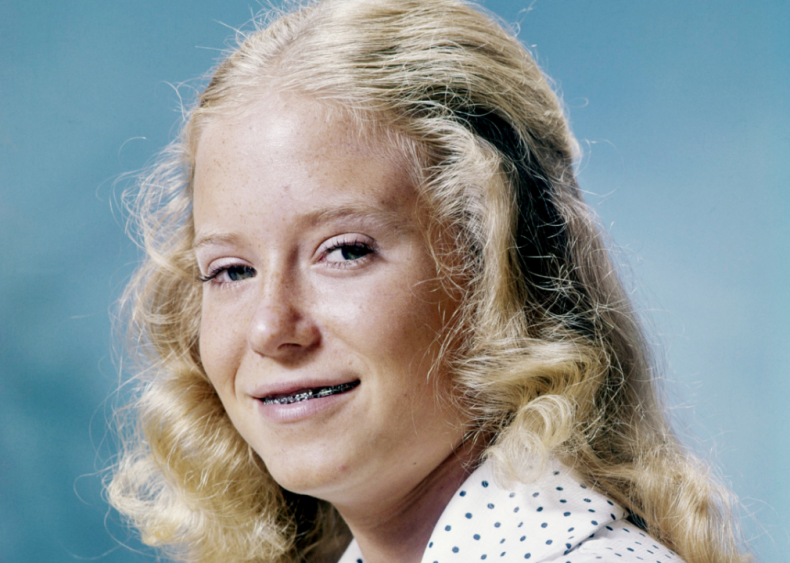 1972: Eve Plumb
Famous for the catchphrase "Marsha, Marsha, Marsha," exasperated middle sister Jan of Brady Bunch fame was played by Eve Plumb, who lived next to a Hollywood talent scout. Plumb appeared in commercials before branching out to television and in 1969 scored the role of Jan Brady. Unlike her television siblings, Plumb has enjoyed a relatively stable life and a career spanning over four decades. She is also an accomplished painter.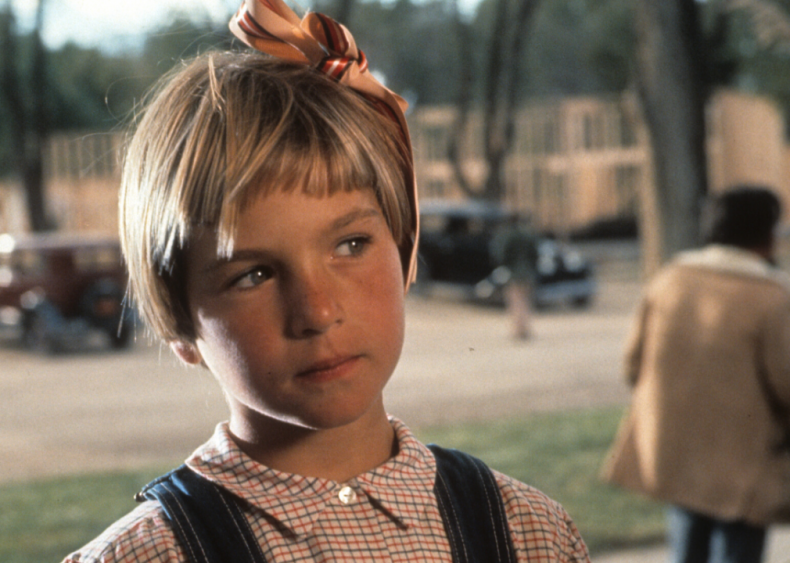 1973: Tatum O'Neal
Unlike most kids starting out in the business, Tatum O'Neal got to skip the endless commercial auditions and bit parts on TV and went straight for Best Supporting Actress honors. The daughter of actor Ryan O'Neal, 10-year-old Tatum was cast as his sidekick—hardboiled hooligan Addie Loggins—in the 1973 film Paper Moon. She won an Oscar for her performance, making her the youngest actor to win a competitive Academy Award. When she signed on to the cast of the 1976 comedy The Bad News Bears, O'Neal was the highest paid child star in the industry. Her childhood, however, was less than ideal. Both her parents struggled with drugs and alcohol, and the young actress was frequently left to fend for herself.
You may also like: 30 Celebrities Who Were Ivy Leaguers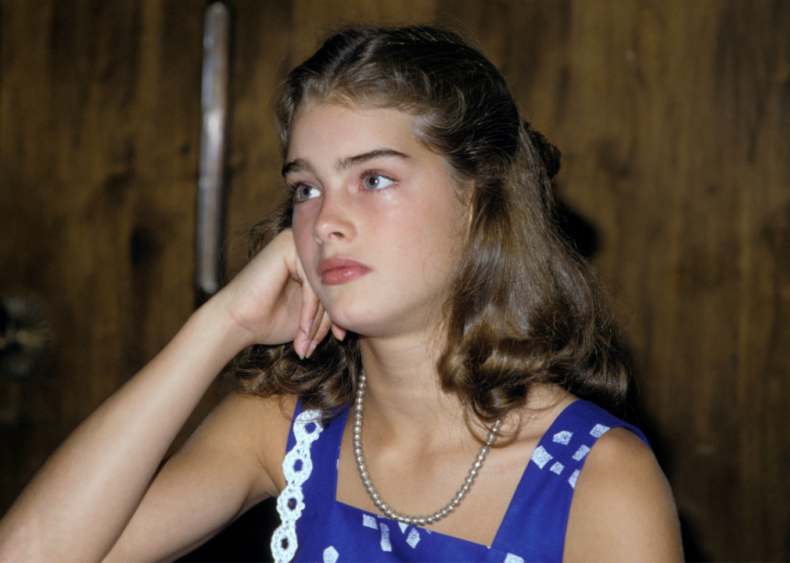 1974: Brooke Shields
Brooke Shields survived a domineering, alcoholic mother and a childhood in the spotlight, transitioning to a successful television career after graduating from Princeton in 1987. The precocious beauty appeared in an Ivory Soap commercial when she was just 11 months old. In 1978, she made her film debut as a child prostitute in Louis Malle's highly controversial film Pretty Baby, and cemented her status as teen star in The Blue Lagoon and Endless Love. Shields shed her sultry image when she was cast as jilted magazine columnist Susan Keane in the 1990s sitcom Suddenly Susan.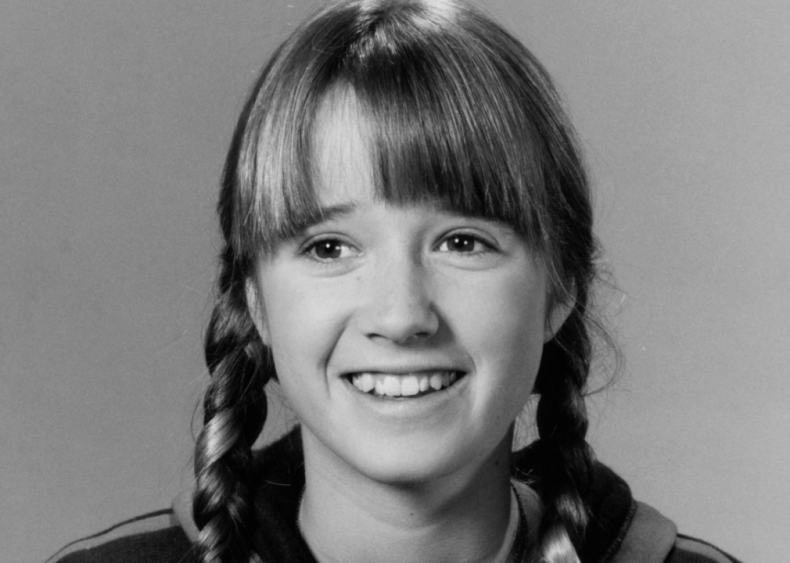 1975: Kim Richards
Disney Darling Kim Richards got her big break as adorable Prudence on the 1970s series Nanny and the Professor, and shot to stardom in a slew of family-friendly films including the enormously popular Escape to Witch Mountain. Richards made her first commercial at just 4 months old and served as her family's primary breadwinner throughout her childhood. Burned out, Richards bowed out of the entertainment industry in early adulthood to concentrate on raising her children, but she lit up television screens once again in 2010, when she joined the cast of the hit reality show The Real Housewives of Beverly Hills.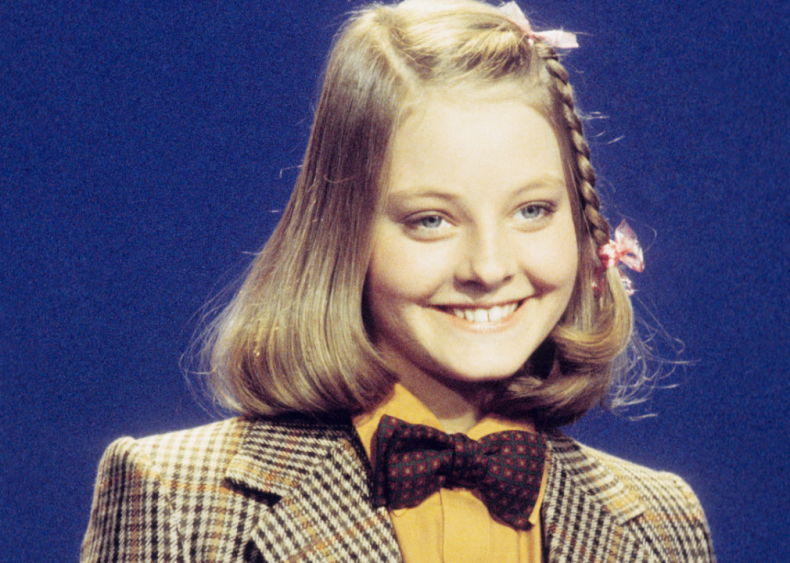 1976: Jodie Foster
Academy Award-winning actress Jodie Foster practically grew up in front of the cameras, starting out in Coppertone commercials when she was 3 years old. She soon moved on to film and television roles, hitting the big time when director Martin Scorsese cast her as a child prostitute in his critically acclaimed 1976 film Taxi Driver. After taking a break from acting to attend Yale University, Foster transitioned seamlessly to adult roles, most notably as FBI agent Clarice Starling in Silence of the Lambs and sexual assault survivor Sarah Tobias in The Accused.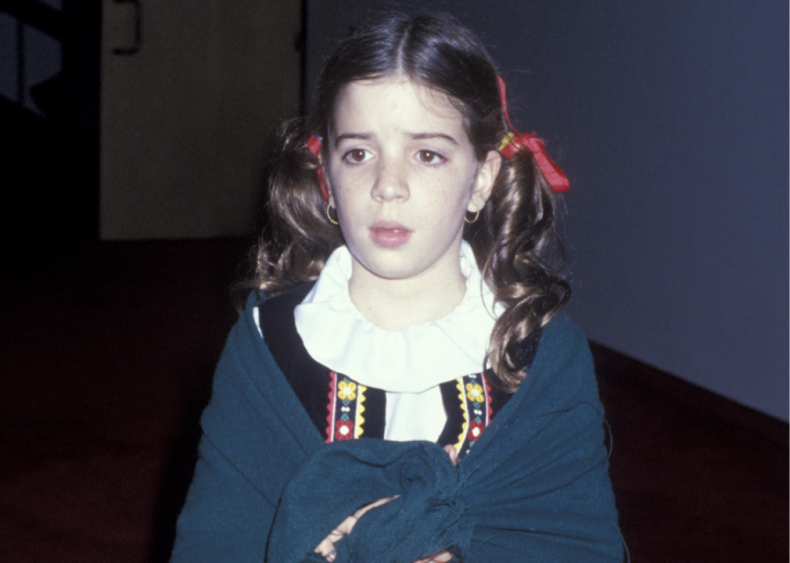 1977: Quinn Cummings
10-year-old Quinn Cummings received an Oscar nomination for her performance in Neil Simon's 1977 film The Goodbye Girl. From 1978 to 1980, she played Annie Cooper on the ABC drama Family. An author, blogger, and homeschooling advocate, Cummings lives with her family in Los Angeles.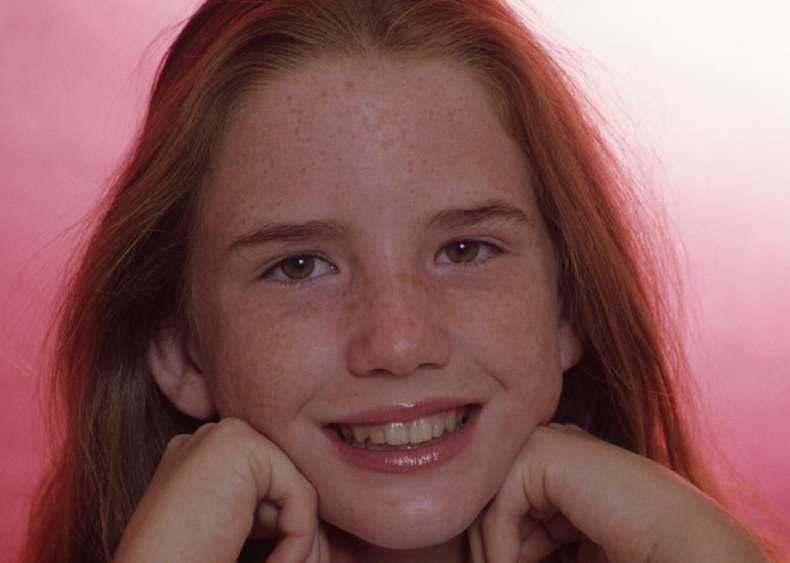 1978: Melissa Gilbert
Melissa Gilbert grew up in front of the cameras, playing tomboy Laura Ingalls on the beloved television series Little House on the Prairie for eight years. In 1985, Gilbert—forever known as "Half-Pint"—became the youngest actor to be honored with a star on the Hollywood's Walk of Fame. Gilbert continued acting in adulthood and was elected president of the Screen Actors Guild in 2001.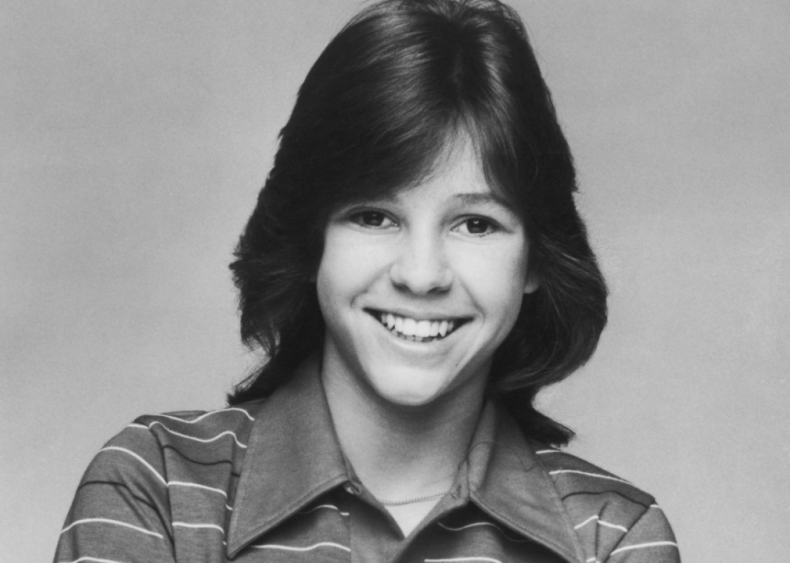 1979: Kristy McNichol
In the 1970s, Kristy McNichol was the familiar face on ABC's Afterschool Special, as well as Buddy Lawrence on the popular drama Family. She catapulted to fame in 1980 when she appeared along Tatum O'Neal in the film teen rom-com Little Darlings, but McNichol paid a high price for her success. On the set of her eighth film in six years, McNichol suffered a breakdown and was diagnosed with bipolar disorder. After a self-imposed exile from the industry, McNichol returned to television in 1988, as Barbara Weston in the hit comedy series, Empty Nest.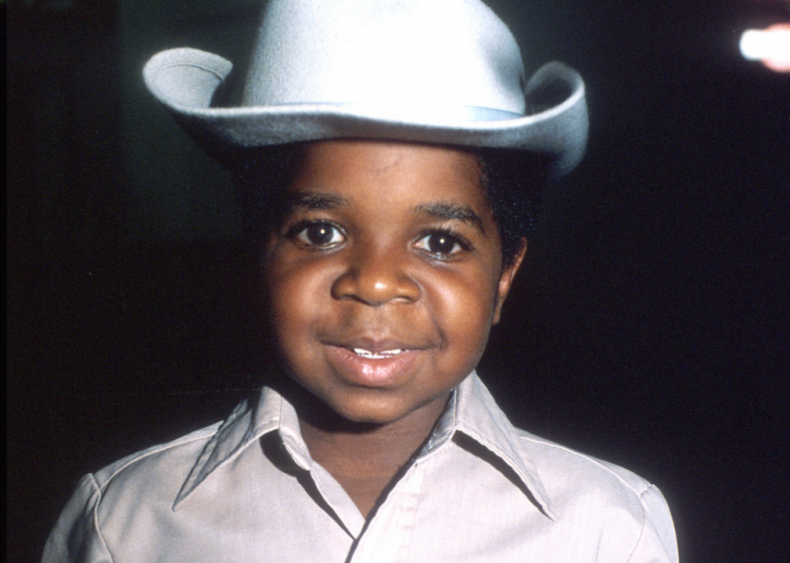 1980: Gary Coleman
Kidney disease capped Gary Coleman's growth at a just 4'8," but lack of stature didn't prevent him from becoming one of the most recognizable television talents of the 1970s. Famous for his catchphrase ("What you talkin' 'bout, Willis?"), Coleman charmed audiences as the adopted son of wealthy Upper East Sider Philip Drummond on Diff'rent Strokes. After the show ended, Coleman had trouble landing new gigs and discovered that his parents had raided his trust fund, which had dwindled from nearly $18 million to a scant $220,000. Coleman died in 2010 at the age of 42.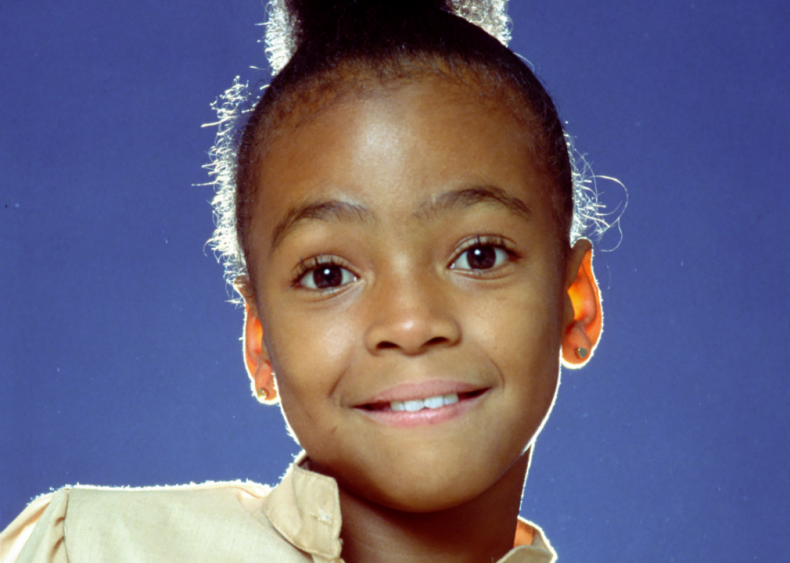 1981: Kim Fields
Kim Fields skated to fame as likeable Tootie Ramsey on The Facts of Life, a spin-off of the hit series Diff'rent Strokes. Native New Yorker Fields landed her first gig on Sesame Street when she was 5 years old, joining the students of the fictitious Eastland School four years later. The diminutive Fields was so much shorter than her costars that producers fit her with roller skates to facilitate filming. After a nine-year run on The Facts of Life, Fields attended Pepperdine University and then returned to television, playing outgoing Regine Hunter on the popular sitcom Living Single.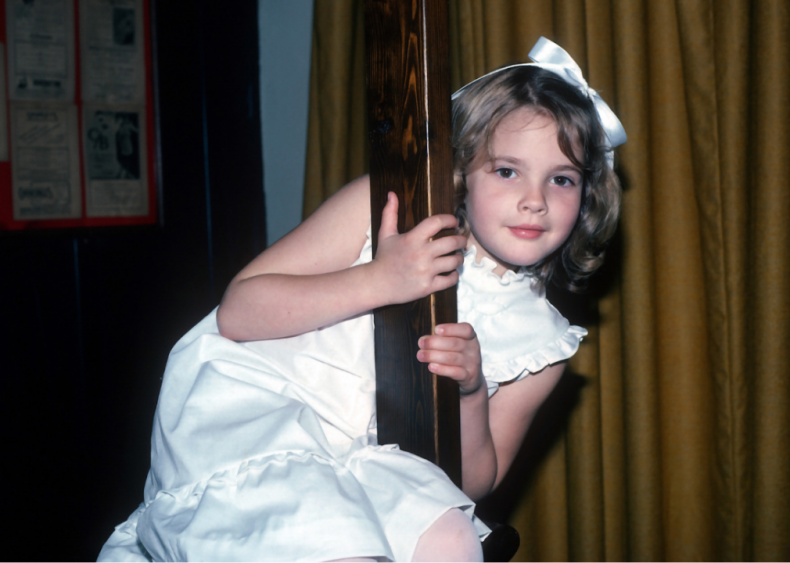 1982: Drew Barrymore
Drew Barrymore is Hollywood royalty, as a member of the legendary Barrymore dynasty. The adorable 7-year-old girl became America's sweetheart after appearing in the 1982 Steven Spielberg blockbuster ET: The Extra-Terrestrial. Fame and fortune, however, didn't buy happiness. Barrymore was a fixture on the Hollywood party scene, drinking and abusing drugs at just 10 years old. She was able to put her turbulent teens behind her and the former wild child transformed herself into one of Hollywood's most sought-after romantic comedy stars.
1983: Ricky Shroder
Ricky Shroder won a Golden Globe when he was just 10 years old for his performance in the 1979 remake of the tear-jerker boxing flick The Champ. A few years later, the tow-headed tyke scored his own sitcom, Silver Spoons, which ran for five seasons. Shroder continued to work in film and television as an adult and appeared on the hit TV series NYPD Blue as Detective Danny Sorenson from 1998 to 2001. In 2004, Shroder ventured behind the camera, writing and producing the boxing drama Black Cloud.
You may also like: 50 Actors Who Didn't Live to See Their Final Films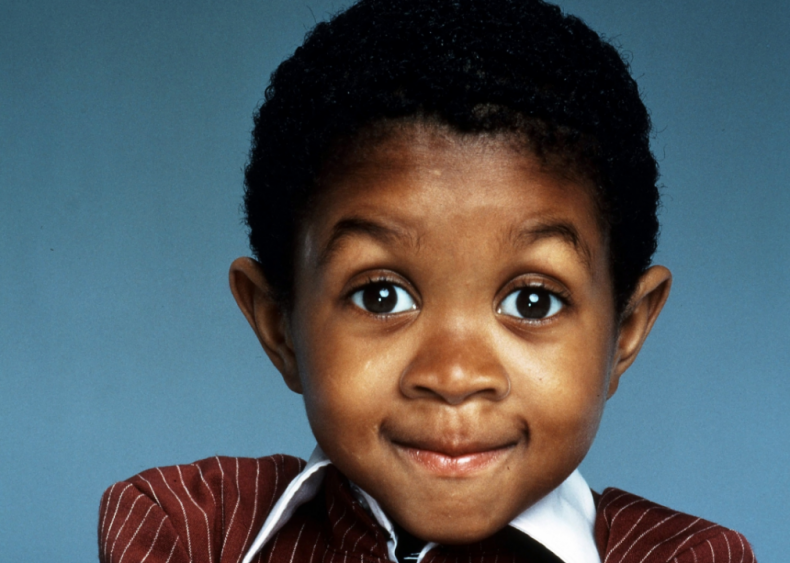 1984: Emmanuel Lewis
The 1980s sitcom Webster starred diminutive Emmanuel Lewis. After his appearance in a Burger King commercial, Lewis nabbed the role of 6-year-old orphan Webster Long—although Lewis was actually twelve at the time. Now in his forties, Lewis manages his own record label, Flex Floss Entertainment.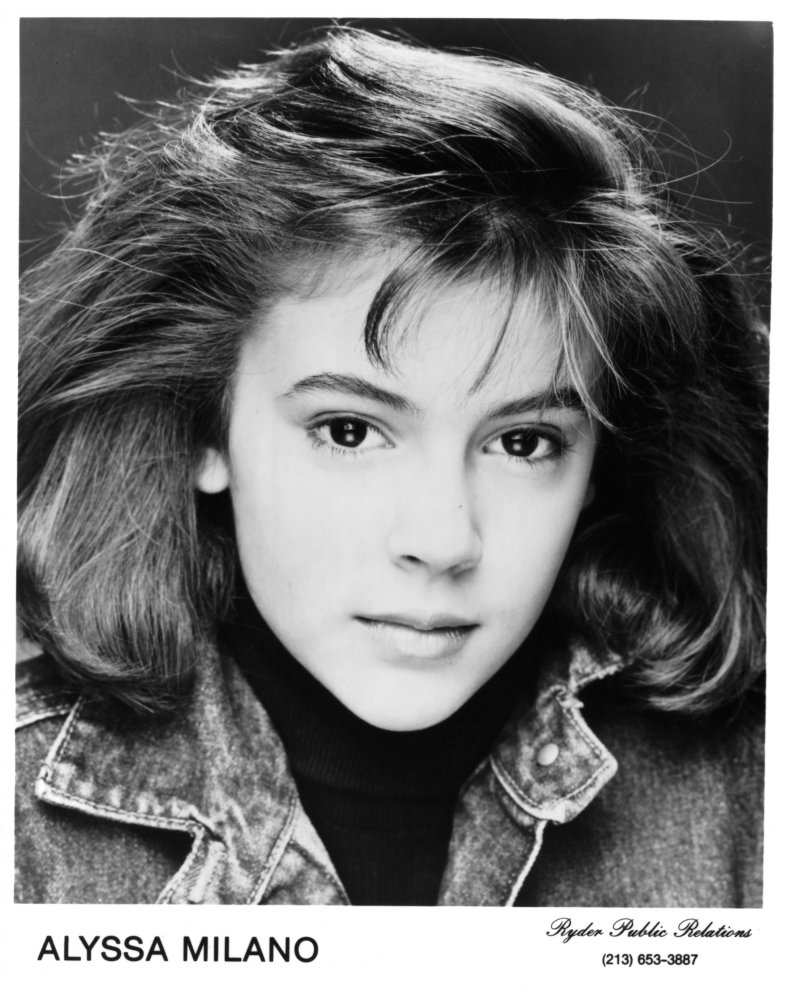 1985: Alyssa Milano
11-year-old Alyssa Milano triumphed over a reported 1,500 hopefuls to win the role of tomboy Samantha Micelli on the 1980s hit series Who's the Boss. The Brooklyn-born actress starred in the 1985 film Commando with Arnold Schwarzenegger, graduating to the the role of Phoebe Halliwell on the magical drama Charmed. Milano has served as judge on Project Runway and is an activist and mother.
1986: Corey Feldman
Corey Feldman, star of the iconic coming-of-age film Stand By Me, first lit up the screen in a McDonalds ad when he was 3 years old. The young actor appeared in countless television spots, as well as the blockbuster movies The Goonies, Gremlins, and The Lost Boys. For years, Feldman battled cocaine and heroin addiction and was arrested three times on drug charges. In recent years, Feldman has come forward with harrowing accounts of his childhood in Hollywood, including incidents of sexual abuse at the hands of industry execs.
1987: Soleil Moon Frye
The 1980s sitcom Punky Brewster employed the familiar trope of a feisty orphan adopted by an empathetic adult. Little Soleil Moon Frye was tapped for the lead, and the series ran for four years. Today, mother-of-four Frye is the author of two books on parenting and the proprietor of an eco-friendly children's store.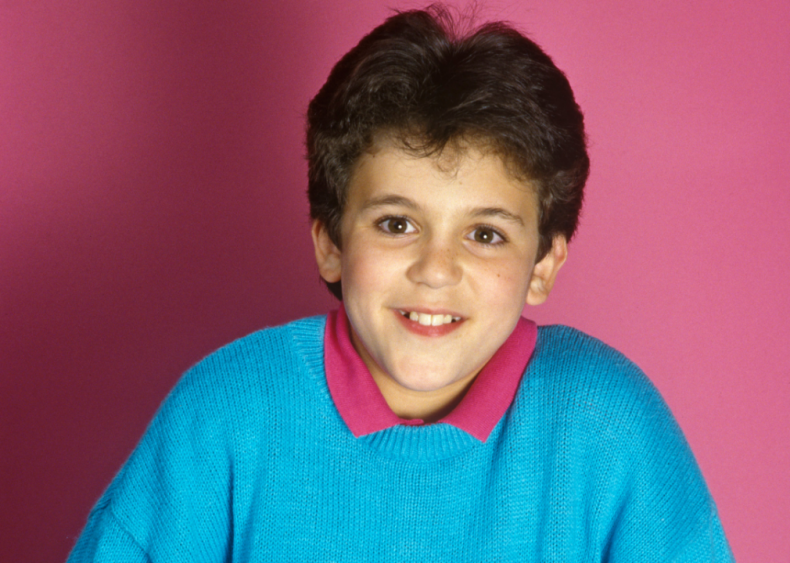 1988: Fred Savage
America watched Fred Savage grow up on the acclaimed television series The Wonder Years. Savage played 1960s-era adolescent Kevin Arnold, perpetually smitten by his neighbor Winnie Cooper. Savage graduated from Stamford in 1999, and then turned his talents to directing. In 2015, he teamed up with Rob Lowe in the legal comedy The Grinder. In 2018, Savage was accused of sexual harassment by a female crew member of The Grinder.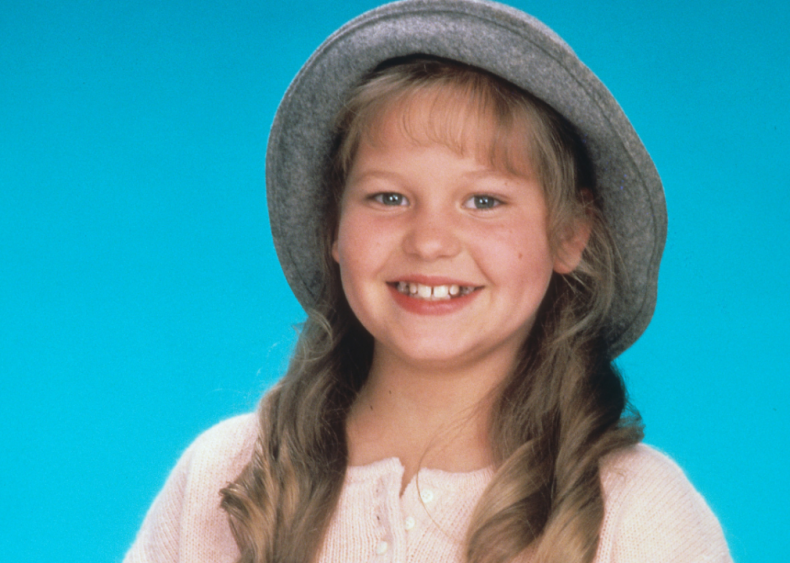 1989: Candace Cameron Bure
Candace Cameron Bure played oldest sibling D.J. Tanner on the long-running hit comedy Full House, and continued her acting career as an adult with a string of wholesome roles on the Hallmark Channel. An evangelical Christian, Cameron espoused her conservative views as a host on The View. Recently, her career has come full circle, as Cameron took a starring role on Fuller House—a spin-off of the series that skyrocketed her to fame over 30 years ago.
1990: Macaulay Culkin
Macaulay Culkin rocketed to stardom in the 1990 blockbuster Home Alone. Culkin grew up in an unorthodox household on New York City's Upper West Side, sharing a four bedroom apartment with his parents and seven siblings. He got his first big break when director John Hughes cast him in the 1989 comedy Uncle Buck. Culkin became the highest paid child actor in history, earning a cool $4.5 million for reprising the role of Kevin in Home Alone 2. Professional success, however, couldn't compensate for his dysfunctional homelife. His parents' bitter divorce placed Culkin and his fortune at the forefront, forcing the young actor to sue for emancipation.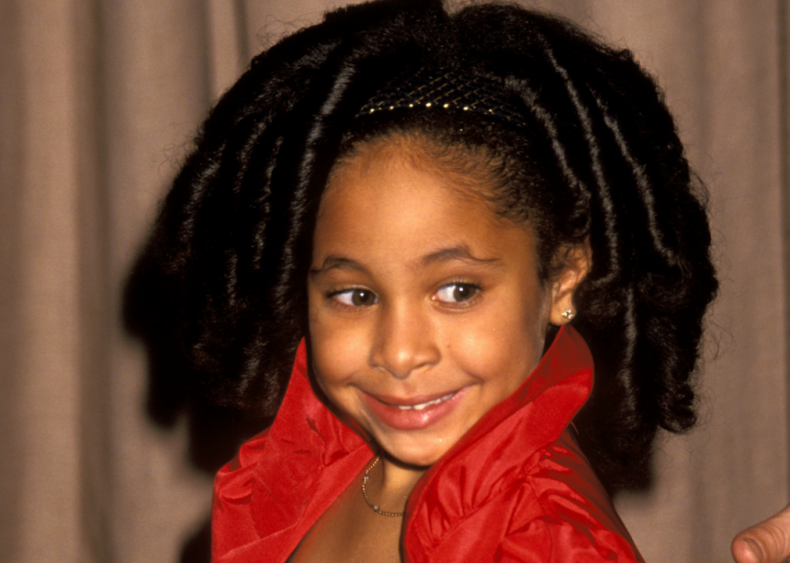 1991: Raven-Symoné
Atlanta native Raven-Symoné joined the Huxtable clan in the sixth season of The Cosby Show, playing Lisa Bonet's adorable stepdaughter Olivia. After graduating from that series, Raven-Symoné landed her own show with Disney. That's So Raven starred Raven-Symoné as a teen psychic and ran from 2003 to 2007. She has appeared in numerous films since aging out of the Disney stable, and in 2013 appeared in the Broadway adaptation of the hit film Sister Act.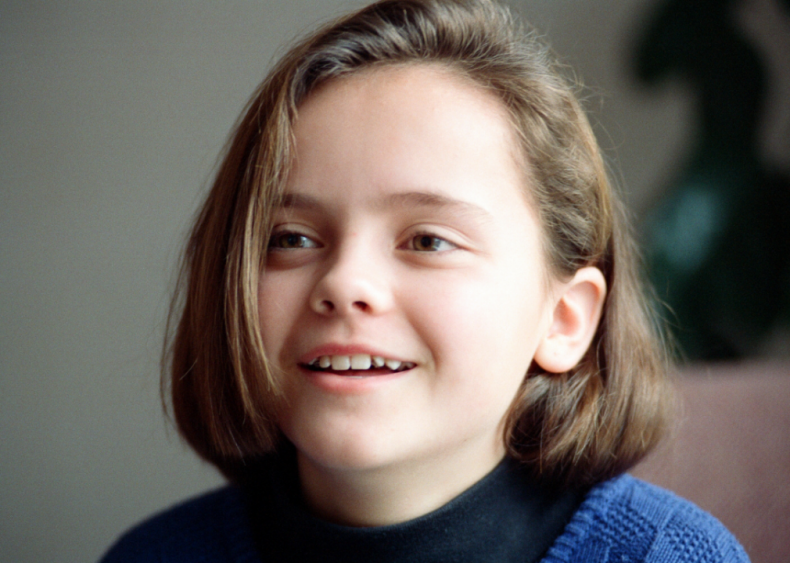 1992: Christina Ricci
Discovered by a talent scout at her school Christmas play, Christina Ricci made her film debut at the age of 9 in the 1990 drama Mermaids, starring Cher and Winona Ryder. The following year, Ricci immortalized Wednesday Addams in the screen adaptation of The Addams Family. After surviving a rocky adolescence , Ricci revived her career with edgy roles in more serious films, notably that of Charlize Theron's girlfriend in the serial killer biopic Monster.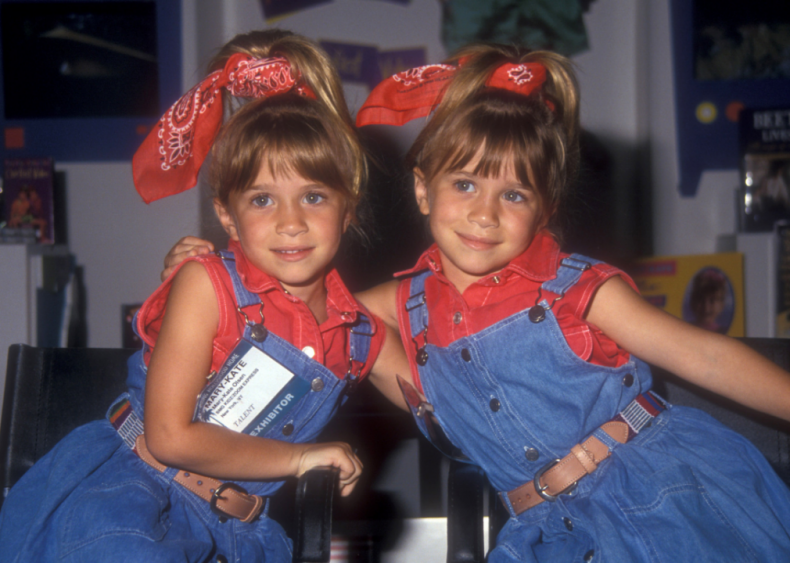 1993: Mary Kate and Ashley Olsen
The role of the youngest Tanner sister Michelle on the hit series Full House went to twins Mary Kate and Ashley Olsen, who were just 9 months old when the show kicked off. The reclusive sisters starred in over a dozen family-friendly films before shunning the limelight in favor of careers in fashion.
You may also like: 50 Totally Random Facts About the U.S.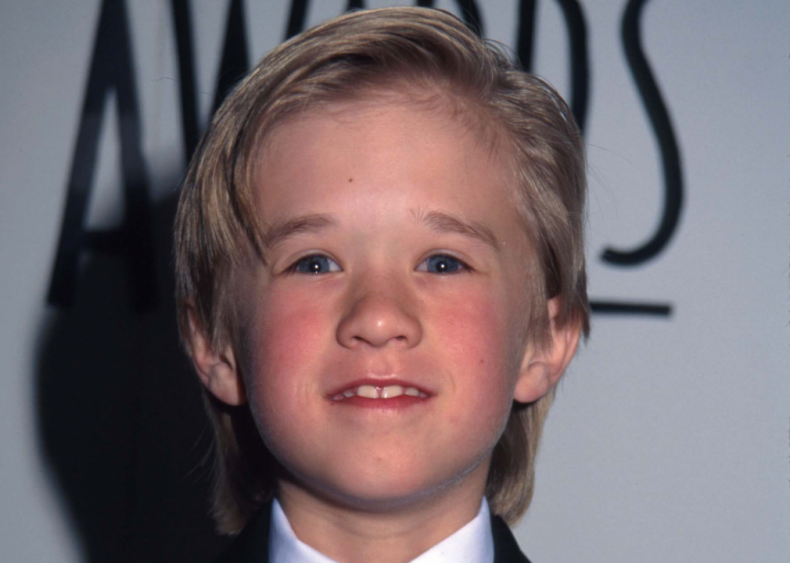 1994: Haley Joel Osment
6-year-old Haley Joel Osment made his film debut in 1994 as a youthful Forrest Gump. Five years later, he pulled off one of the greatest plot twists in film history in the 1999 thriller The Sixth Sense, earning an Oscar nomination for Best Supporting Actor. Osment continues to work as an actor in both television and film.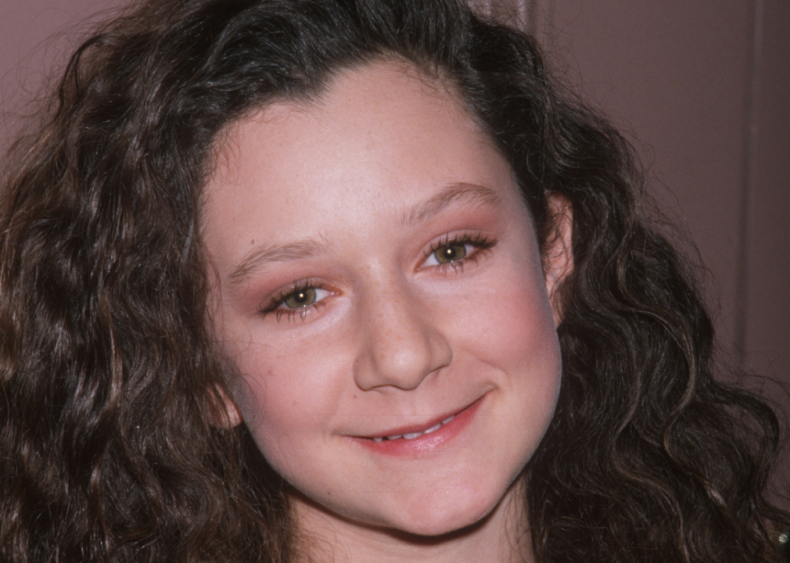 1995: Sarah Gilbert
Sarah Gilbert got her big break playing wisecracking middle sister Darlene on the 1980s blue collar sitcom Roseanne, a role which earned the young actress two Emmy Awards. Gilbert made a handful of films, including Poison Ivy and Riding in Cars With Boys, before co-hosting the TV show The Talk in 2010. She is currently reprising the role of Darlene in the Roseanne reboot The Conners.
1996: Melissa Joan Hart
Before Melissa Joan Hart charmed television audiences as the eponymous heroine of Sabrina, The Teenage Witch, she starred in the Nickelodeon tween phenomenon Clarissa Explains It All. A devout Christian, Hart is the married mother of three boys and continues to make wholesome television fare.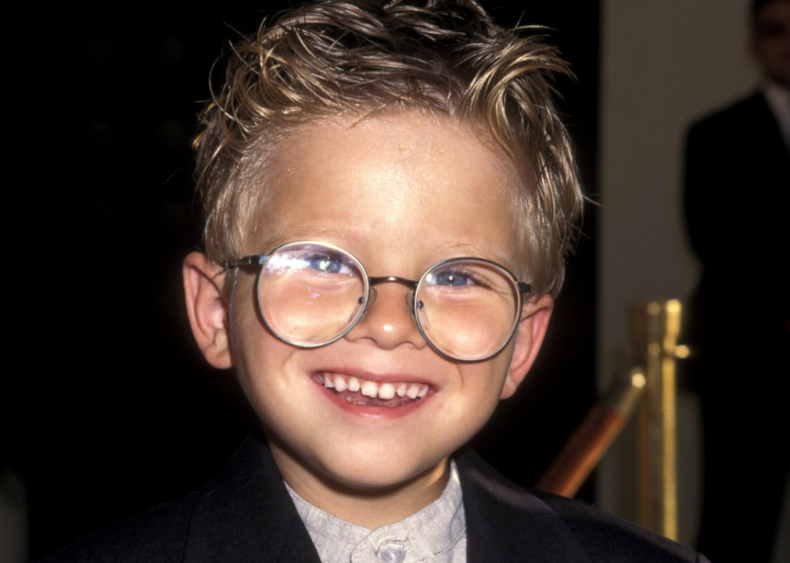 1997: Jonathan Lipnicki
Adorable Jonathan Lipnicki stole the show in the 1996 Tom Cruise vehicle Jerry Maguire, but he suffered a backlash of bullying from cruel peers when his career failed to thrive in adolescence. Lipnicki was able to move past his fears and has enjoyed a steady stream of work in smaller projects as an adult.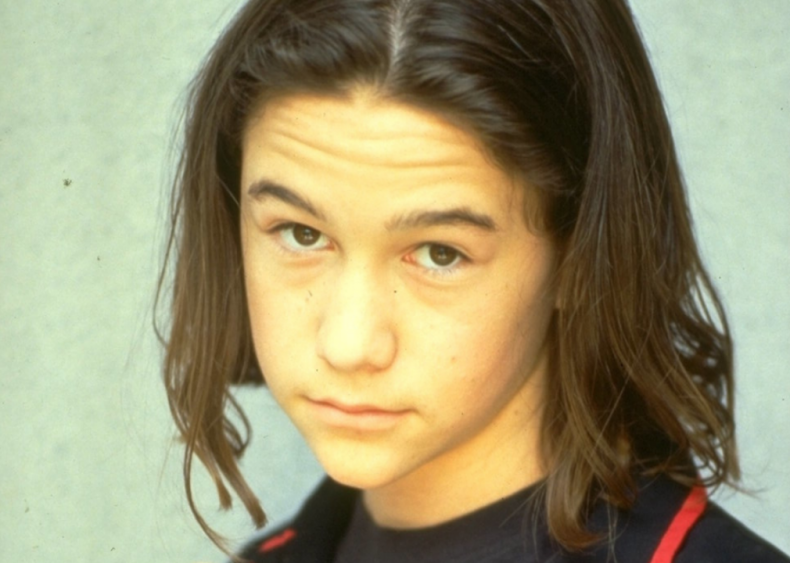 1998: Joseph Gordon-Levitt
Joseph Gordon-Levitt started out in local theater, graduating to commercials and small television roles. He found his breakout role when he joined the cast of Third Rock From the Sun, playing an alien living on earth in the body of a teenage boy. When the series came to end after six seasons, Gordon-Levitt took time out to study French literature at Columbia University. He then returned to acting in critically acclaimed indie productions—notably the 2004 film Mysterious Skin. In 2009, the actor earned a Golden Globe nomination for his performance in the rom-com 500 Days of Summer.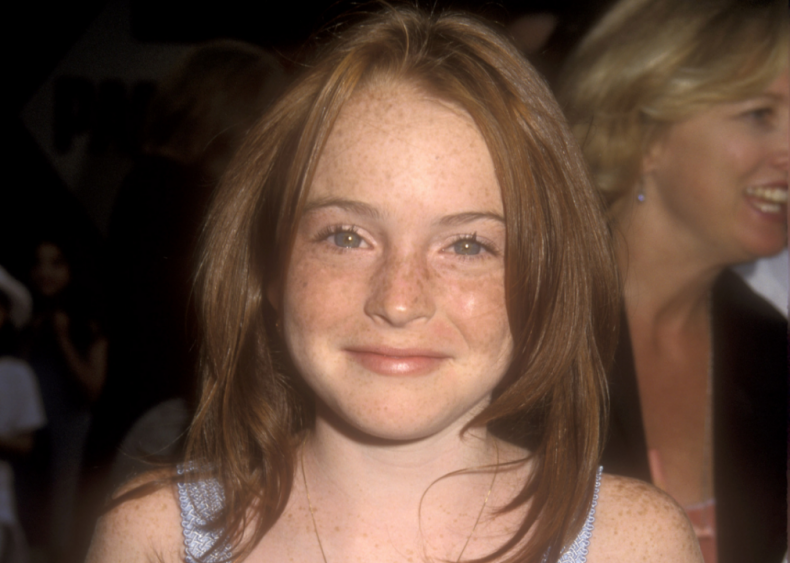 1999: Lindsay Lohan
For better and for worse, Lindsay Lohan has been making headlines since 1998, when she made her film debut in Disney's remake of The Parent Trap. A child model with more than 60 commercials under her belt, Lohan was one of Hollywood's most up-and-coming young actresses by the time she starred in Freaky Friday with Jamie Lee Curtis in 2003. Lohan's 2004 blockbuster Mean Girls achieved iconic status, cementing Lohan's star power. A few years later, however, things began to take a turn for the worse. Her dysfunctional family had always been a source of stress, and in 2007 Lohan was arrested for cocaine possession and a hit-and-run. In 2019, Lohan launched the reality show Lindsay Lohan's Beach Club on MTV.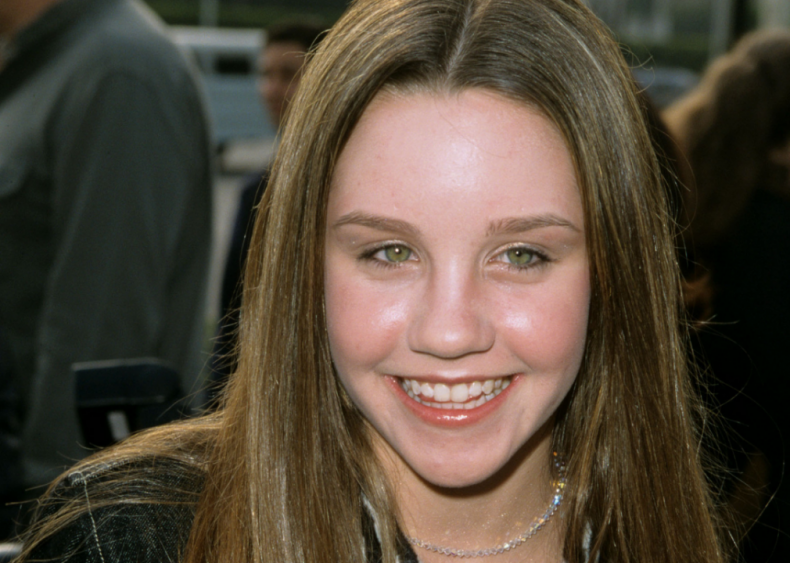 2000: Amanda Bynes
Funny girl Amanda Bynes helmed her own series, The Amanda Show, on Nickelodeon from 1999 to 2002. She followed up her television success with teenybopper film roles in What A Girl Wants and She's the Man. At 16, she played New York newbie Holly Tyler in the series What I Like About You. After a series of erratic behaviors beginning in 2012, Bynes entered a psychiatric facility where she was diagnosed with bipolar disorder.
2001: Hilary Duff
Pop princess Hilary Duff rocked the tween world as the eponymous heroine of Disney's hit series Lizzie McGuire. In 2004, Duff appeared in two family-friendly films, A Cinderella Story and Raise Your Voice—the same year her second album went platinum. All grown up, Duff is still a working actress and the mother of a son, Luca, and a baby girl named Banks and is pregnant with her third child due Spring 2021.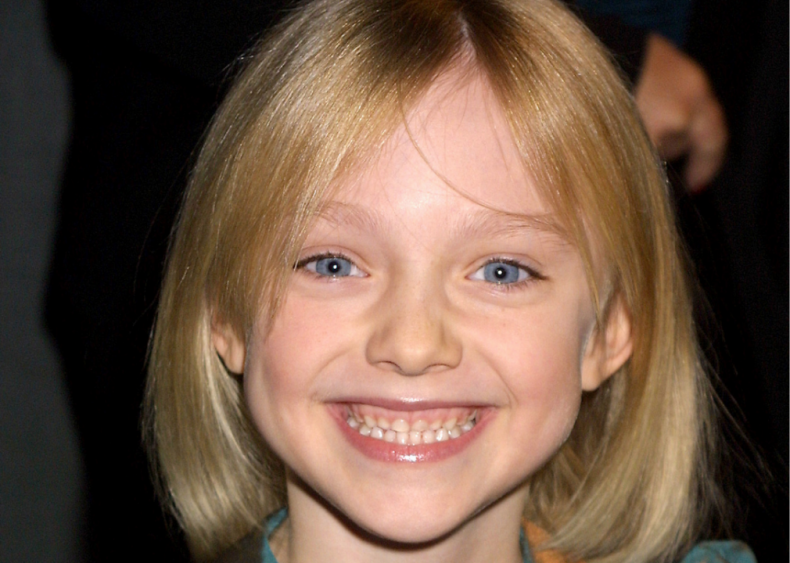 2002: Dakota Fanning
Dakota Fanning started out in commercials when she was 5 years old. By the time she was 7, the gifted young actress had been recognized by the Screen Actors Guild for her role in custody battle drama I Am Sam. Several other films followed, including The Cat in the Hat, The Secret Life of Bees and Once Upon a Time in Hollywood.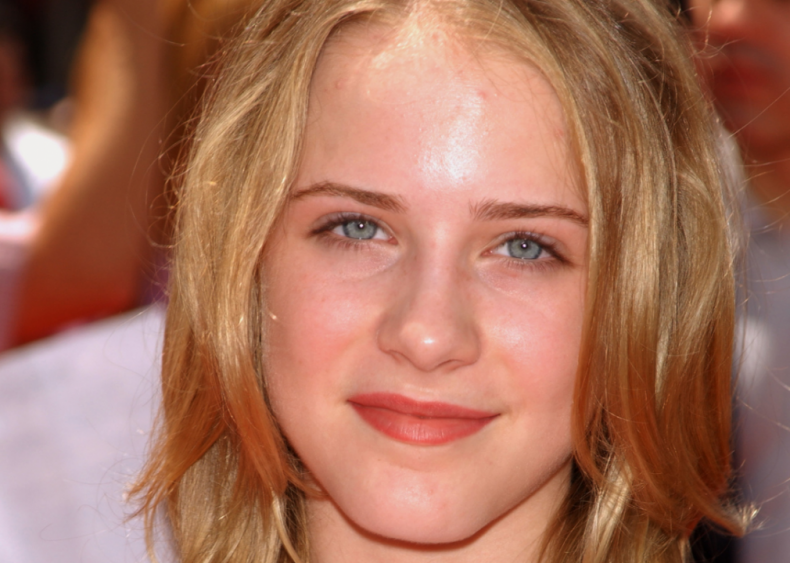 2003: Evan Rachel Wood
Evan Rachel Wood started acting when she was 5 and shot to fame after landing the role of troubled Tracy Freeland in the 2003 film Thirteen. Wood made a graceful transition from child actress to Hollywood star, giving stunning performances in The Wrestler and Mildred Pierce. Wood currently stars as Dolores in the HBO series Westworld.
You may also like: 10 Different Types of Meditation—and Which One is Right for You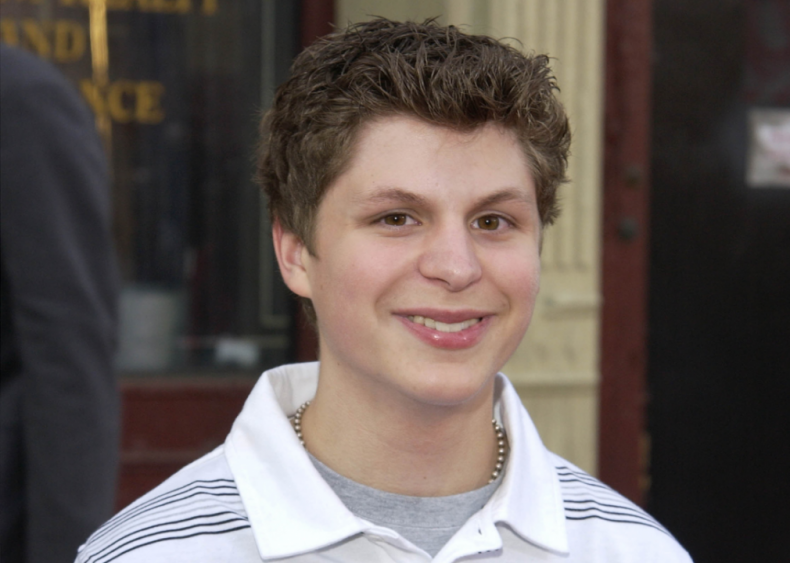 2004: Michael Cera
Canadian actor Michael Cera first impressed American audiences as awkward teen George Michael Bluth on the quirky comedy series Arrested Development. After the show's first run came to an end, Cera teamed up with Jonah Hill in the bawdy, blockbuster teen comedy Superbad. More film roles followed, as did two more incarnations of Arrested Development. In 2014, Cera made his Broadway debut in the Kenneth Lonergan play This is Our Youth.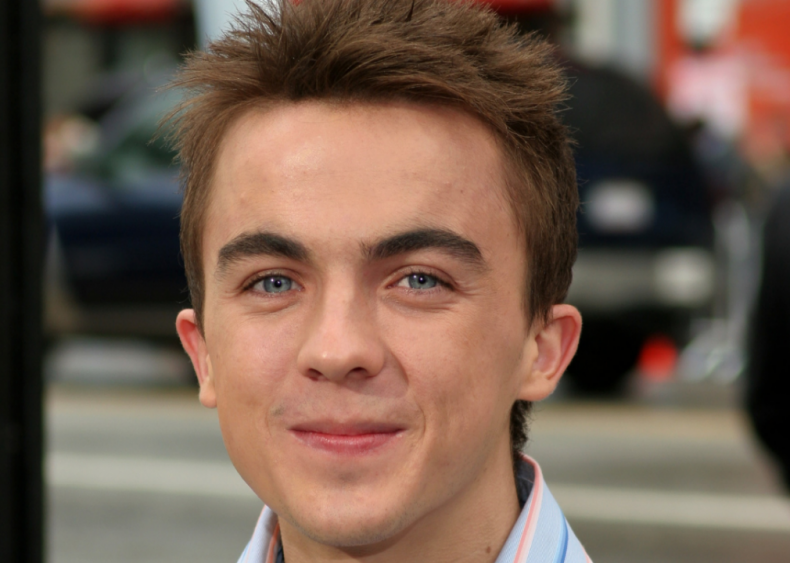 2005: Frankie Muniz
Frankie Muniz will always be remembered as the star of the hit series Malcolm in the Middle—but due to a head injury, Muniz claims he can't recall much of his time on the show, which ran from 2000 to 2006. In addition to Malcolm, Muniz also starred in a number of family-friendly films, including Agent Cody Banks and its sequel. In recent years, Muniz has experimented with a number of careers, including race car driver, rock star, and entrepreneur.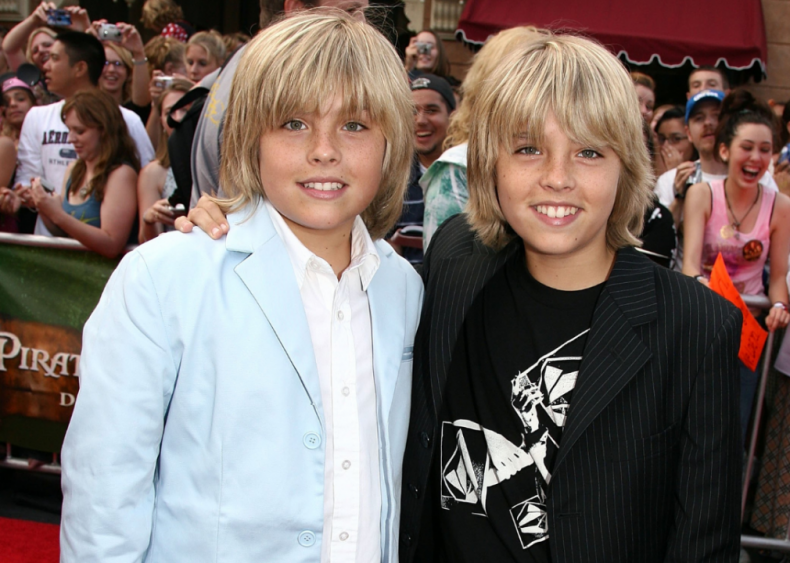 2006: Cole and Dylan Sprouse
Before twins Cole and Dylan Sprouse became tween idols on the hit TV show The Suite Life of Zack and Cody, the brothers shared the role of Ross Geller's son Ben on the legendary sitcom Friends. While Cole remains in the business, currently playing Jughead Jones on the smash CW series Riverdale, Dylan is the proprietor of All-Wise Meadery in Brooklyn.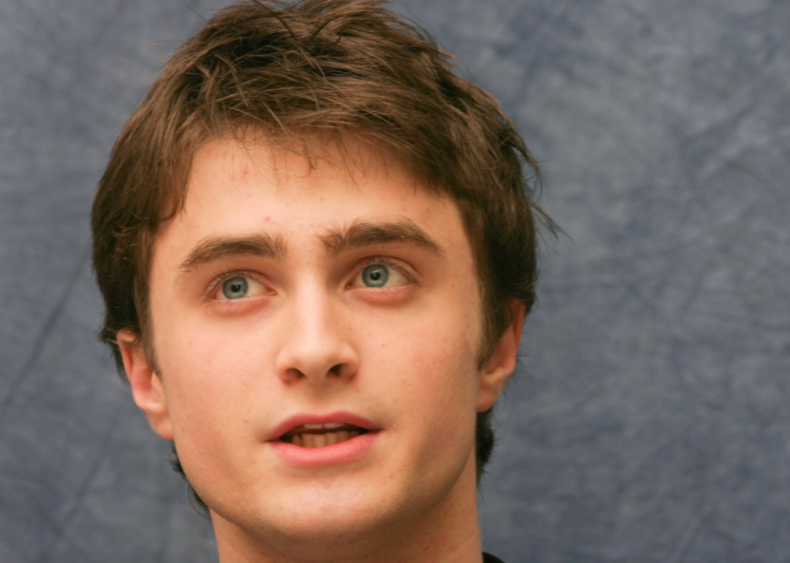 2007: Daniel Radcliffe
Daniel Radcliffe made his first appearance as the bespectacled boy wizard Harry Potter in the 2001 adaptation of J.K. Rowling's bestseller Harry Potter and the Sorcerer's Stone. Seven more films followed. When the popular series wrapped up in 2011, Radcliffe attempted to distance himself from the role that had defined him for a decade, opting for parts that contrasted with Harry Potter's wholesome image, including that of the disturbed stable boy in the Broadway revival of Equus.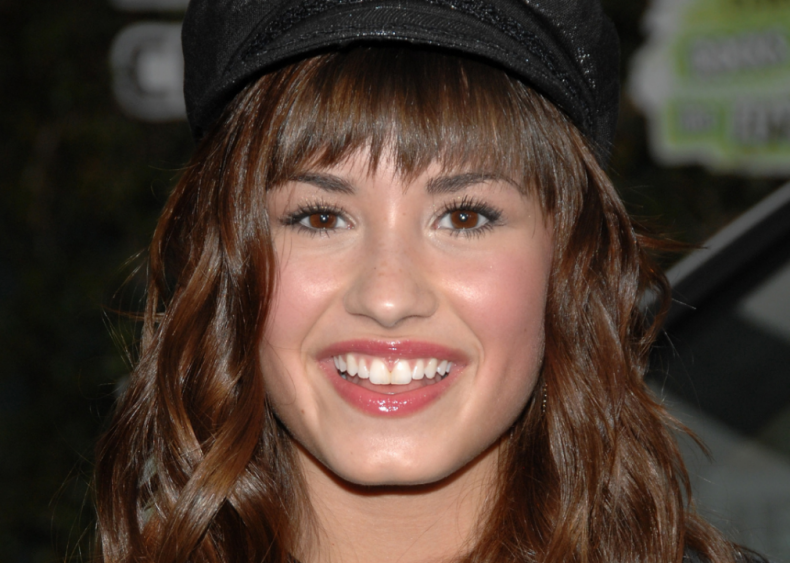 2008: Demi Lovato
Demi Lovato got her big break in the 2008 television movie Camp Rock. In 2010, she landed her own series, Sonny With a Chance. Life, however, hasn't been all blue skies for the Disney princess and pop star. Lovato has battled an eating disorder and in 2018 was hospitalized for an apparent drug overdose. The singer is set to release her seventh studio album, Dancing With the Devil... The Art of Starting Over, April 2021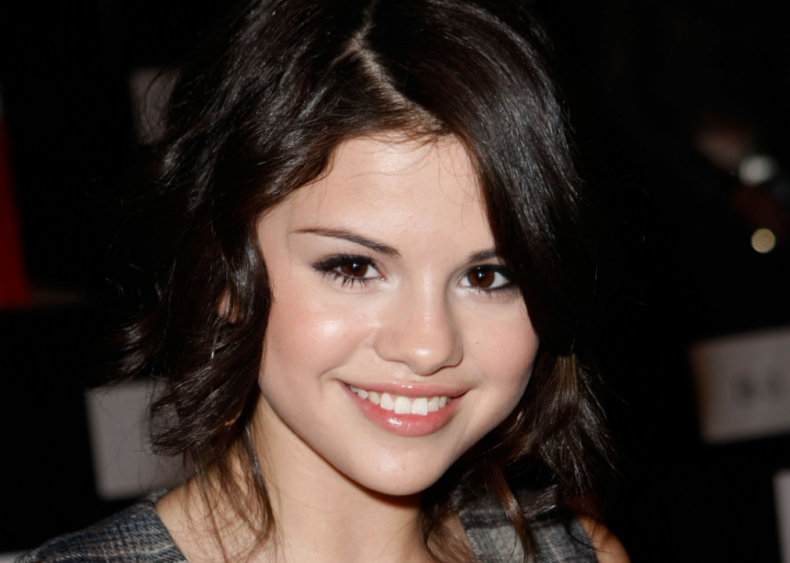 2009: Selena Gomez
The daughter of a 16-year-old single mother, Selena Gomez joined the cast of the children's program Barney & Friends when she was ten. The talented youngster was then cast as Alex Russo in The Wizards of Waverly Place and became one of Disney's biggest stars. In 2013, Gomez crossed over from child actress to pop star with the release of her first solo album, Stars Dance.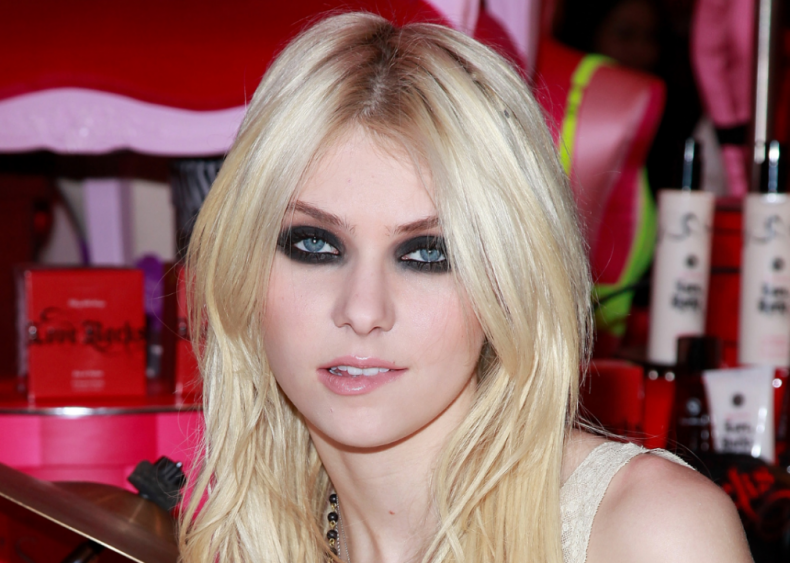 2010: Taylor Momsen
Endearing moppet Taylor Momsen brought little Cindy Lou Who to life in the 2000 live action Christmas classic, How the Grinch Stole Christmas. The young actress made appearances in several other films and television programs before being cast as Jenny Humphrey in Gossip Girl. Momsen, however, abandoned her acting for a music career, fronting her band The Pretty Reckless.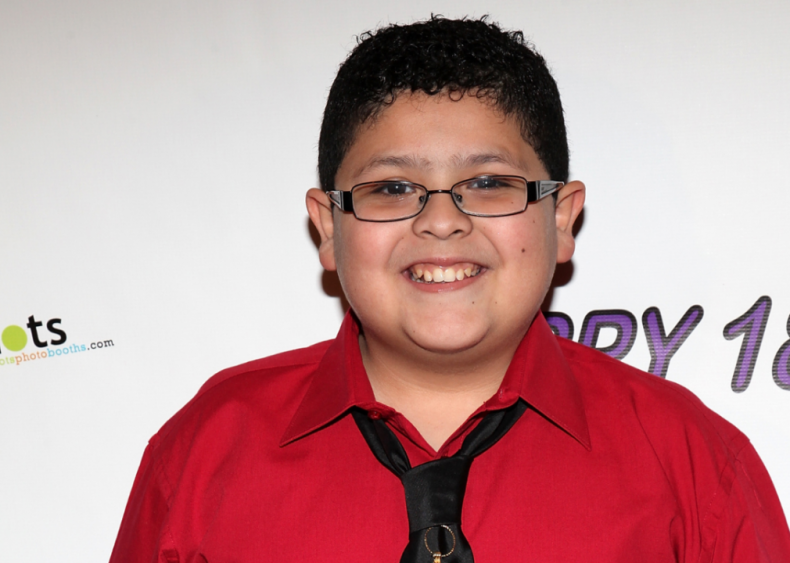 2011: Rico Rodriguez
In 2009, Rico Rodriguez was cast as Sofia Vergara's son Manny Delgado on the long-running hit comedy series Modern Family. Voted "Breakout Male" at the 2010 Teen Choice Awards, Rodriguez penned the 2012 book Reel Life Lessons, about his life in the spotlight. A Texas native, Rodriguez is also a huge Astros fan.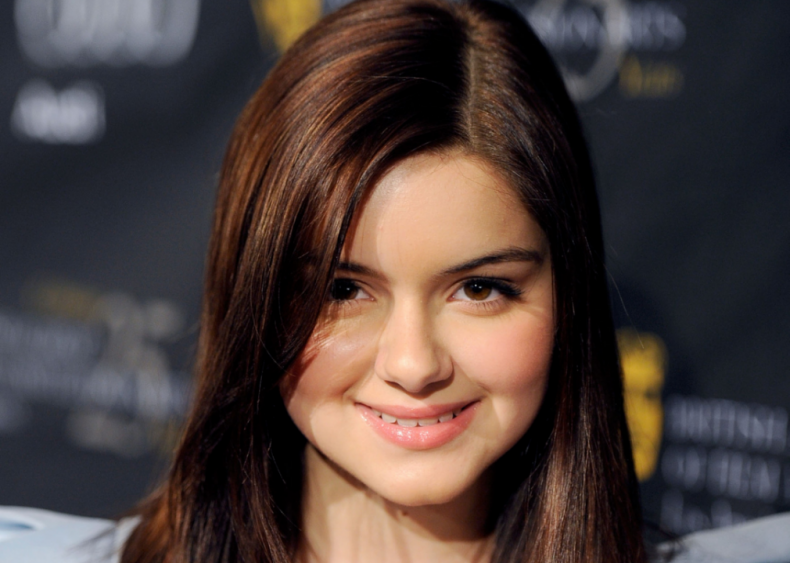 2012: Ariel Winter
Ariel Winter, another Modern Family veteran, had just started in the business when she was cast as smartypants middle child Alex Dunphy. Winter has collected four SAG awards for Outstanding Performance by an Ensemble in a Comedy Series during her 10 years on the show, but her personal life hasn't always been as rosy. Winter was removed from her abusive mother's home in 2012 and placed in the custody of her older sister.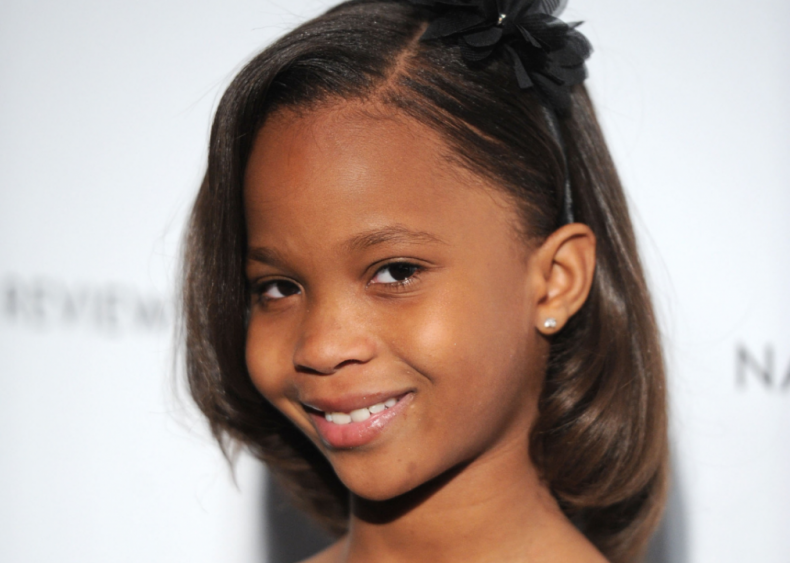 2013: Quvenzhané Wallis
9-year-old newcomer Quvenzhané Wallis gave a stunning debut performance in the 2012 film Beasts of the Southern Wild, which depicted life in a poverty-stricken Louisiana bayou. The role made her the youngest Best Actress nominee in Oscar history. A starring role opposite Jamie Foxx in a remake of Annie followed. In 2019, Wallis joined the cast of the television series Blackish.
You may also like: Pop Culture History From the Year You Were Born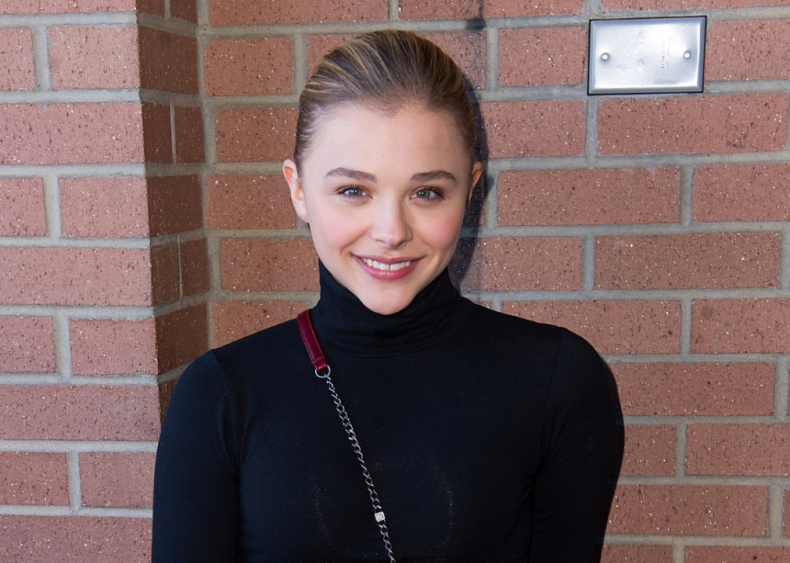 2014: Chloe Grace Moretz
Chloe Grace Moretz started acting professionally when she was 7 years old and has appeared in over 30 film and television roles. In 2010, she was cast in the film adaptation of the best-selling children's book The Diary of A Wimpy Kid. Moretz's career skyrocketed when she brought Hit-Girl, the vigilante in Mark Millar's comic book series, to life in the screen adaptation of Kick Ass.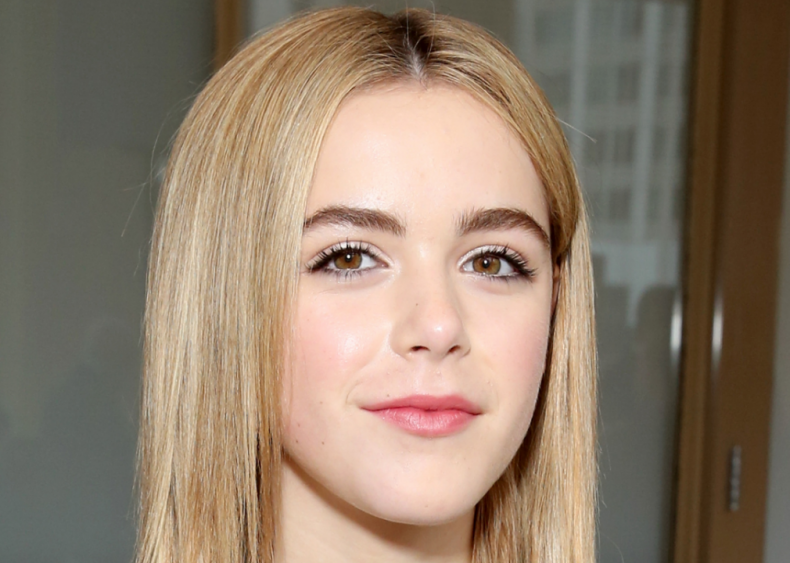 2015: Kiernan Shipka
Former Gerber baby Kiernan Shipka practically grew up on the set of AMC's acclaimed Mad Men, playing wise-beyond-her-years Sally, the daughter of advertising exec Don Draper. Shipka recently played teen witch Sabrina Spellman in Netflix's Chilling Adventures of Sabrina.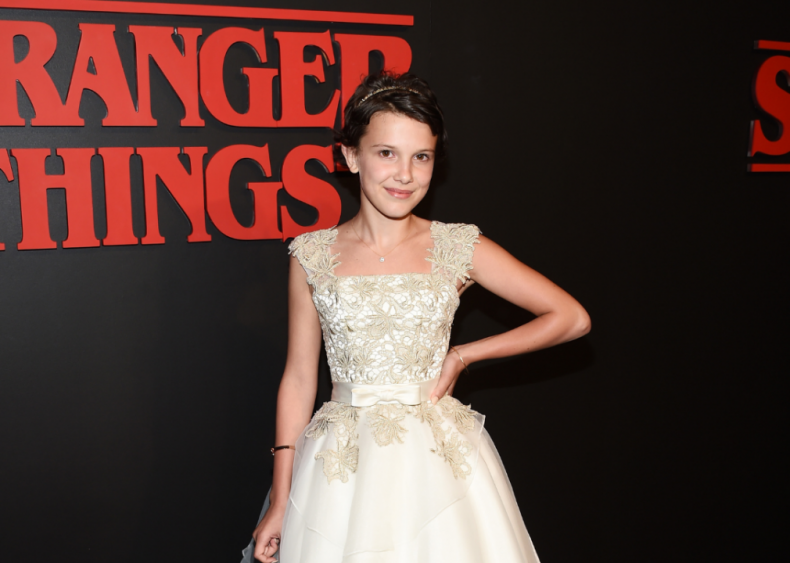 2016: Millie Bobby Brown
Pint-sized fashionista Millie Bobby Brown burst onto television screens as the mysterious Eleven on the hit sci-fi series Stranger Things. In 2017, the 13-year-old British breakout star was selected to represent Calvin Klein's new brand, By Appointment.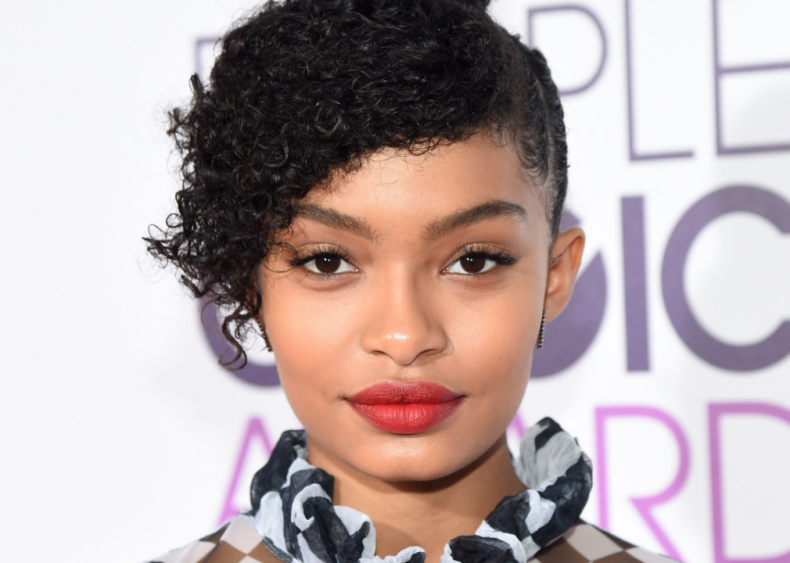 2017: Yara Shahidi
As a little girl, Yara Shahidi spent more time on TV than watching it. The star of the ABC series Black-ish and its spin-off, Grown-ish, was only permitted to watch an hour of television per week growing up. Shahidi started acting at 9, appearing with Eddie Murphy in the 2009 film Imagine That, and landed the part of oldest daughter Zoey Johnston on Black-ish in 2014.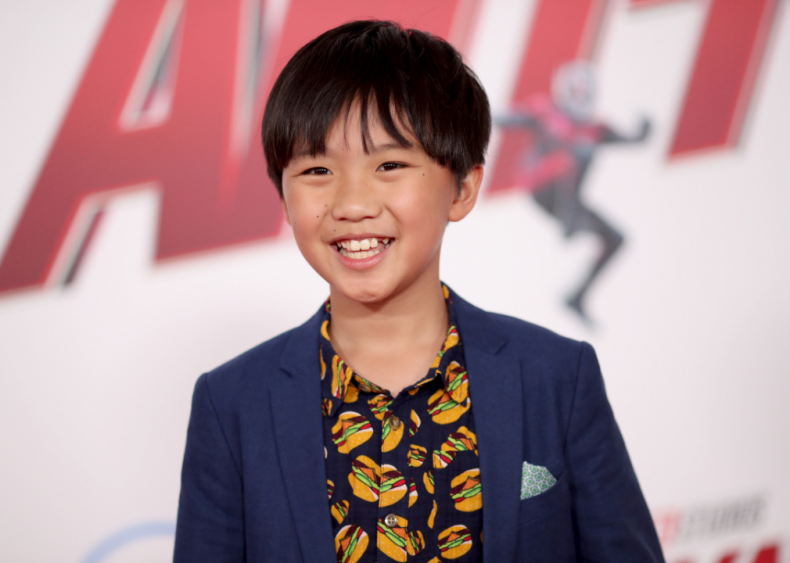 2018: Ian Chen
Ian Chen started making commercials when he was 5, graduating to prime time in 2014 when he was cast as youngest son Evan in the hit comedy Fresh Off the Boat, based on chef Eddie Huang's memoir. Chen made his film debut as Eugene in the superhero flick Shazam in 2019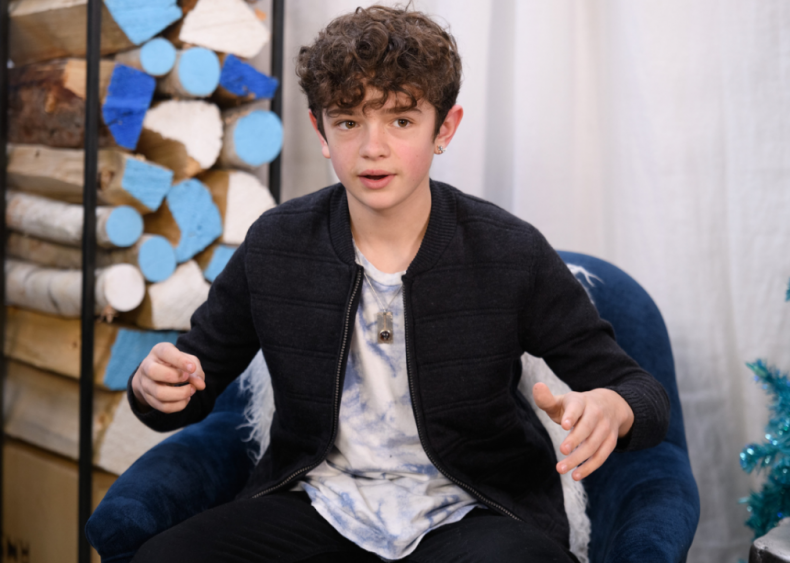 2019: Noah Jupe
Born in 2005, British actor Noah Jupe's first credited acting role was in an episode of Penny Dreadful as the on-screen son of Josh Hartnett in 2015. Since then he's had major parts in TV series such as The Night Manager and The Undoing alongside Nicole Kidman and Hugh Grant, and films including A Quiet Place and Honey Boy.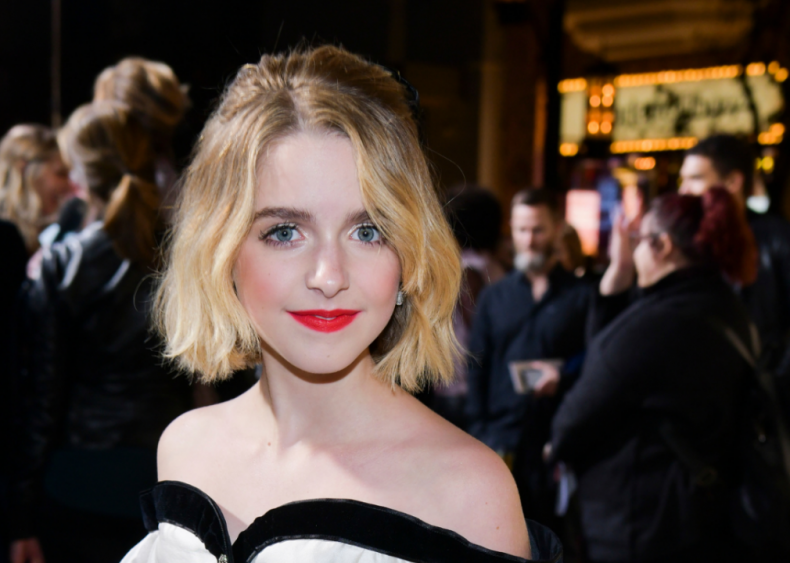 2020: Mckenna Grace
Mckenna Grace, born in 2006, began acting at age 6 and has an impressive number of acting credits to her name, ranging from small guest roles on TV to starring roles on the big screen. Grace portrayed the young Tonya Harding in the Oscar-winning 2017 film, I, Tonya and starred in the 2019 movie Troop Zero alongside Viola David, Jim Gaffigan, and Allison Janney.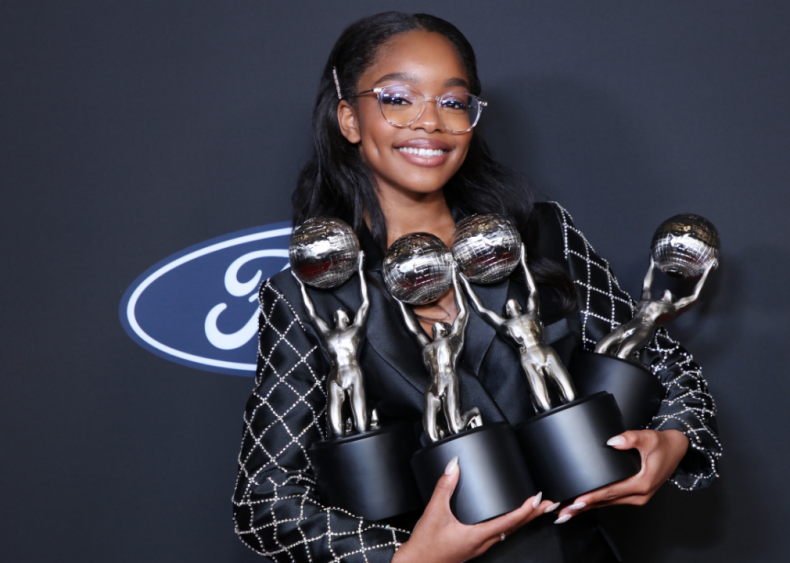 2021: Marsai Martin
Audiences have watched Marsai Martin grow up as Diane Johnson on ABC's comedy series Black-ish since 2014. Martin also starred in the 2019 film Little, featuring Regina Hall and Issa Rae. The young actress, born in 2014, has already won nine NAACP Image Awards, for her work in the aforementioned titles.
You may also like: The 30 Most Popular Songs That Never Won a Grammy