50 of the Most Influential Women Musicians of the 21st Century
Women have been present in the creation and production of music since the very beginning. In fact, the first female composer (or at least, the first female composer remembered by the history books) is Kassiani, an eighth-century nun who composed Byzantine chants. Her music, hauntingly beautiful, is still played today.
Whether they're given their proper dues or not, women have been shaping and changing the industry, the public's tastes, and popular styles for thousands of years. Unfortunately, they're just rarely given the same accolades and recognition as their male counterparts.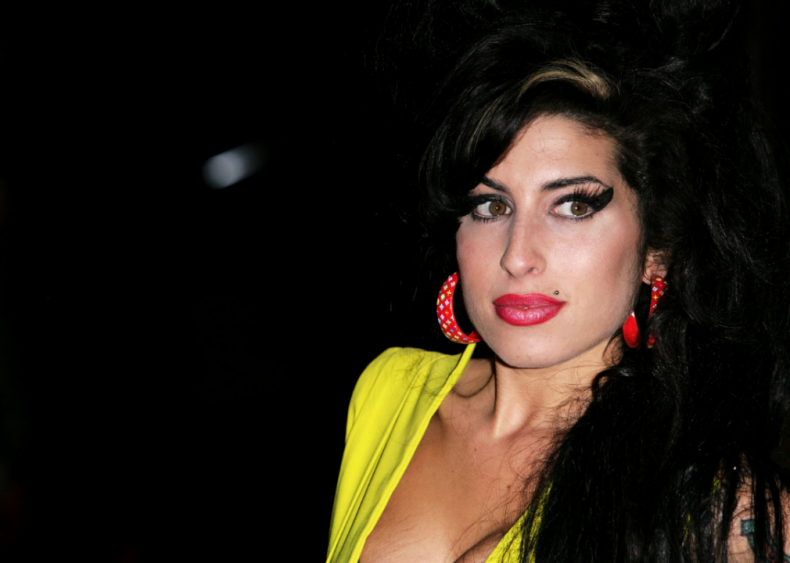 In an effort to shine a little more light on these often overlooked yet powerful female musicians, Stacker has highlighted 50 of the most influential women musicians of the past two decades across genres. To qualify, the musician or female-led group has to be primarily considered a 21st-century act. For example, Robyn released albums before the 21st century, but the bulk of her success and career has taken place in the 21st century.
So read on for a closer look at artists from Adele to the Tune-Yards, and everyone in between.
You may also like: Bestselling album from the year you graduated high school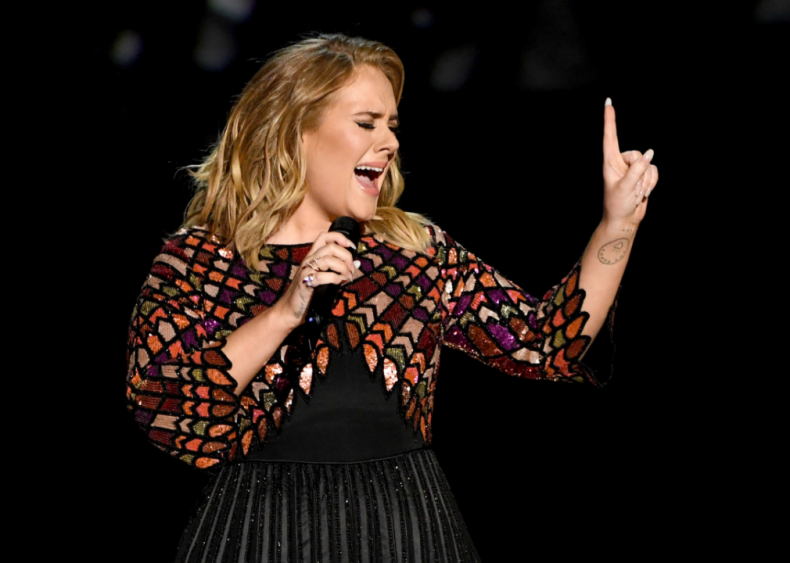 Adele
British-born singer-songwriter Adele has managed to become one of the world's bestselling artists. Her jazzy voice elevates her pop songs from basic to timeless, earning her fans from all generations, and lending weight to her authentic persona. Despite being one of the biggest acts of the current moment, Adele largely stays out of the public eye, preferring to live a quieter life raising her son.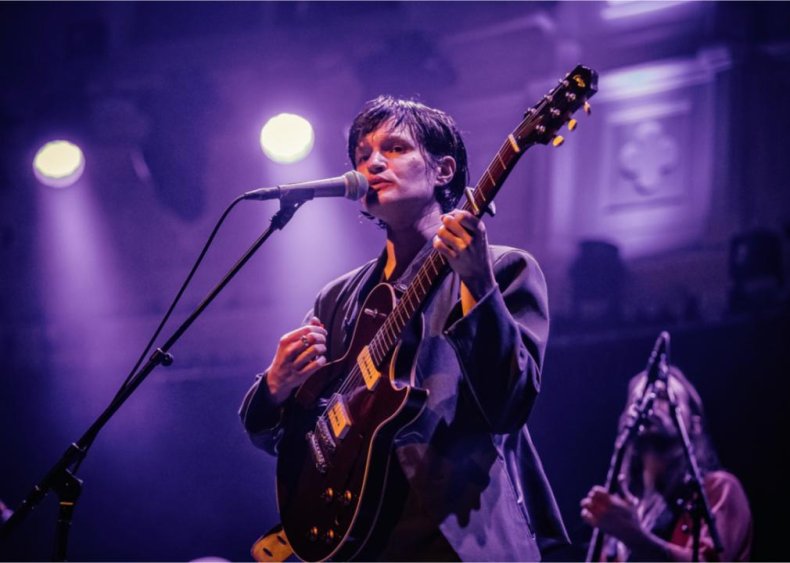 Adrianne Lenker
Best known as the vocalist and lead guitarist for the band Big Thief, Adrianne Lenker has found success as both a part of this folk band and as a solo artist. The Midwestern musician writes songs that tell a story (and, born into a cult, she has a lot of them). She is often praised for her raw honesty and authenticity.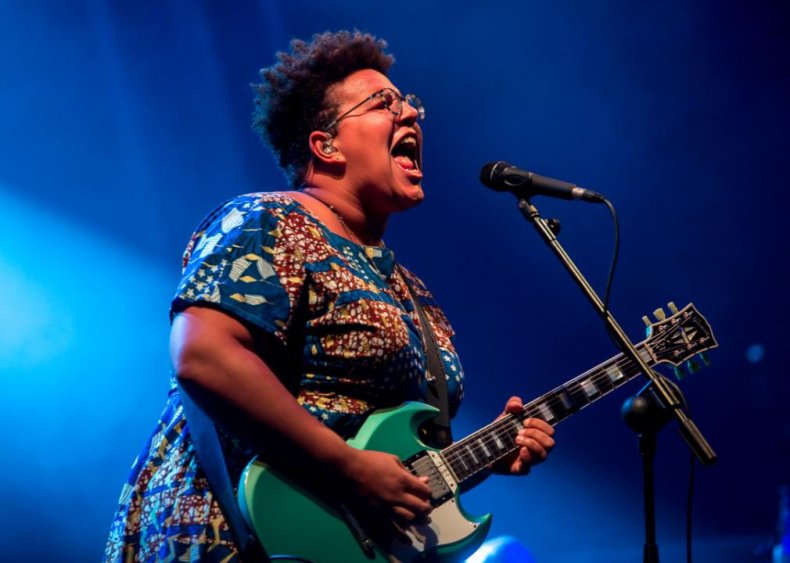 Alabama Shakes
Southern rock band Alabama Shakes, led by vocalist Brittany Howard, met in high school in the late '00s. Unique both in their sound and in the fact they are a true rock 'n' roll band helmed by a woman (a rarity), the group was wildly successful in their early days, earning nine Grammy nominations over the course of five years. The band is on hiatus while Howard pursues a solo career, which, so far, has also earned her critical acclaim and a Grammy Award for Best Rock Song.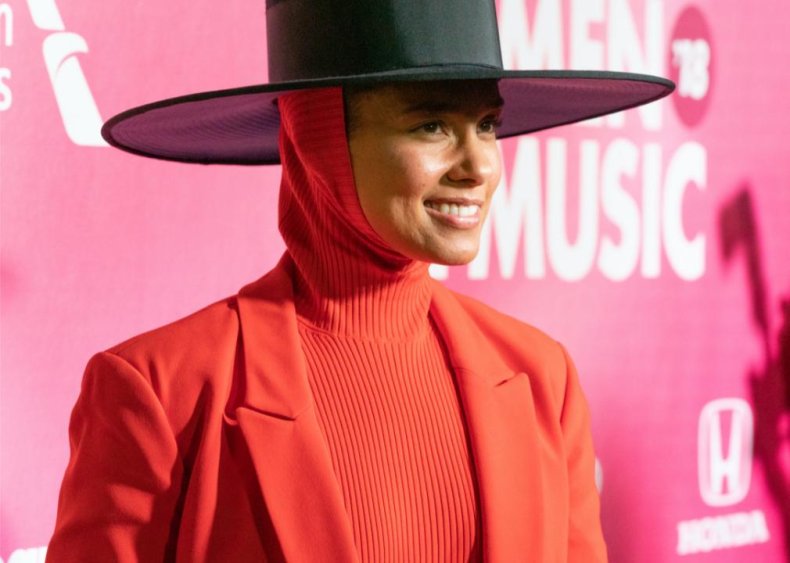 Alicia Keys
In 2009, Billboard named Alicia Keys as one of the top artists of the '00s decade. It was a well-earned honor for one of the most decorated female musicians of all time. And it's not just her impressive vocals that have launched the "No One" songstress into the stratosphere; it's also her unwavering advocacy for causes like women's empowerment, HIV/AIDS, Black Lives Matter, and global poverty.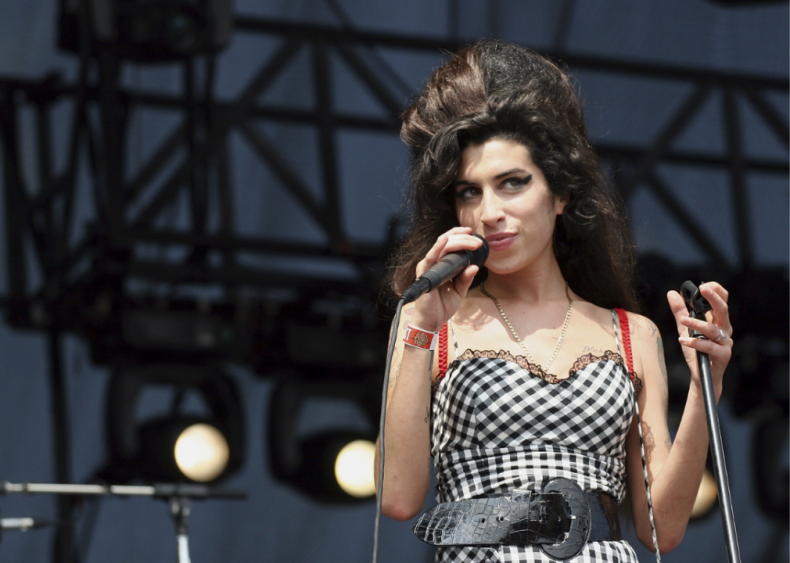 Amy Winehouse
Despite her untimely end at the age of 27, and her struggles with drugs and alcohol, Amy Whinehouse is still largely remembered for her outsized vocals and incredible influence on pop music. Headliner Magazine called Winehouse "one of the greatest talents the United Kingdom has ever produced," and one listen to her soulful, bluesy albums Frank and Back to Black quickly confirms this. Many other female musicians, like Adele, Lana Del Rey, Florence Welch, Ellie Goulding, and Lady Gaga, have acknowledged that they likely wouldn't have found their own success, or released their own albums, had it not been for the London-born crooner.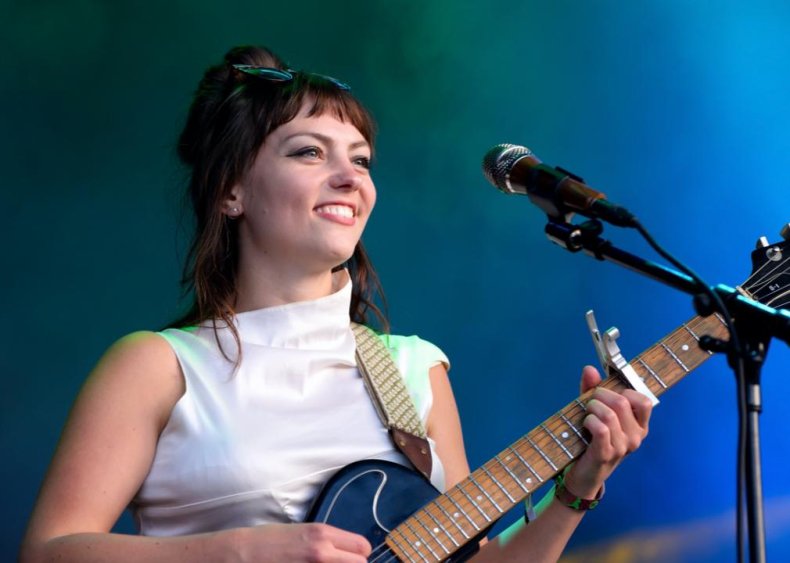 Angel Olsen
A born-and-bred Midwesterner, Angel Olsen is responsible for creating a dark version of dream pop fueled by anxiety. This genre isn't the only one she's mastered, however—throughout the course of her almost decade-long career, Olsen has reinvented herself time and again, moving from sweet folk singer to the rock 'n' roller we know her as today. It's this incredible dynamism that makes her one of the most interesting artists of the 21st century.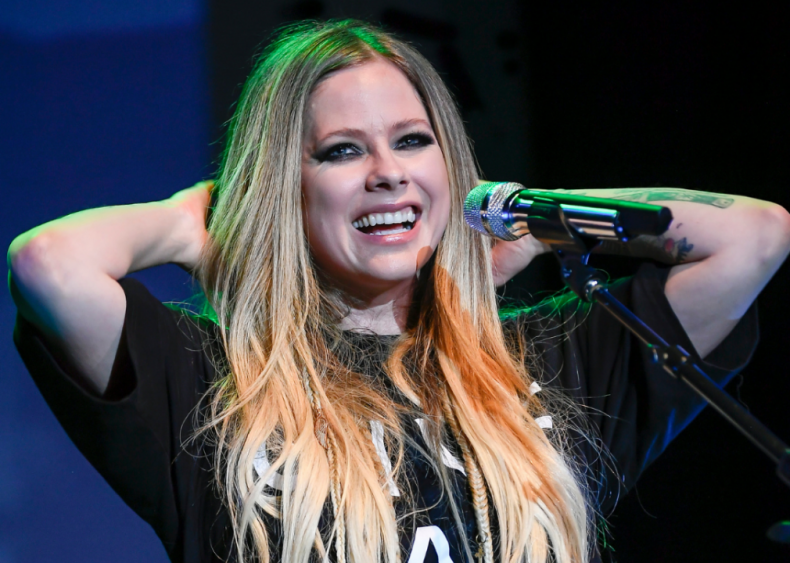 Avril Lavigne
The queen of pop-punk, Avril Lavigne helped an entire generation of women deal with the angst of their teenage years. The Canadian-born songstress signed her first record deal at the age of 15, and, despite the fact that she sold her talents to record execs with softer, more country-western songs, she quickly became one of the most visible women in alt-rock. Today, Lavigne has circled back to her roots, releasing a few mellow tracks alongside her iconic grungy studio albums.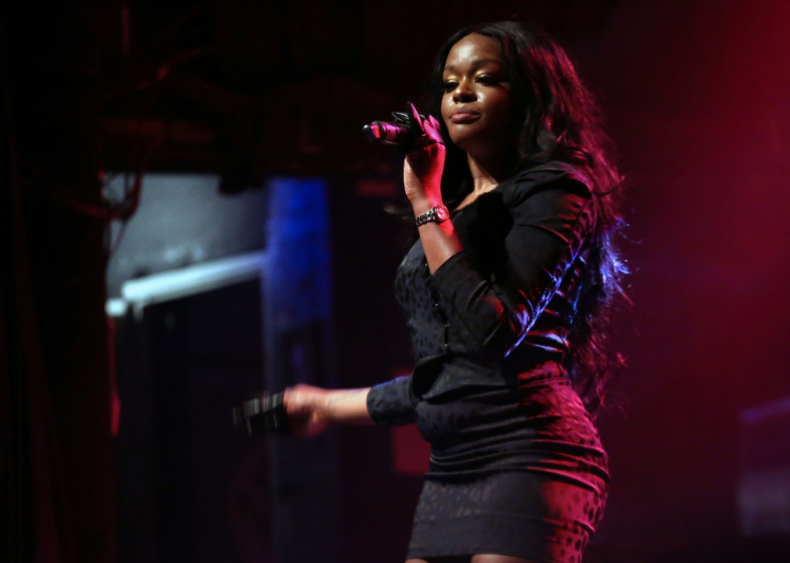 Azealia Banks
Music fans tend to fall on one of two sides with Azealia Banks: they either think she's a gutsy, talented musician or a Twitter troll who cares more about publicly feuding with other celebrities than putting out new tracks. However you feel about the New York native, it's undeniable that her explicit songs have helped to shape the direction rap is taking today, becoming a more house music-inspired genre.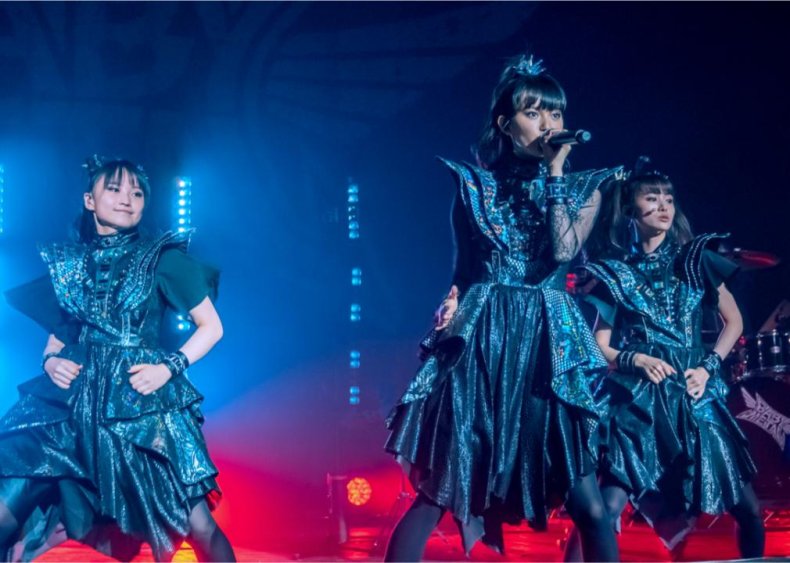 Babymetal
A Japanese kawaii metal band, Babymetal is composed of Suzuka Nakamoto (aka Su-metal) and Moa Kikuchi (aka Moametal). The duo told the Chicago Tribune that they're aiming, through their unique sound, to "create a one and only new music genre that exceeds the limits of pop and metal music." If you've ever heard one of their songs—like "Gimme Chocolate!" or "Pa Pa Ya!"—you'd likely agree that they've succeeded. Their high-pitched, lighthearted vocals, which are layered over intense, hardcore instrumentation, are unlike anything else being produced right now.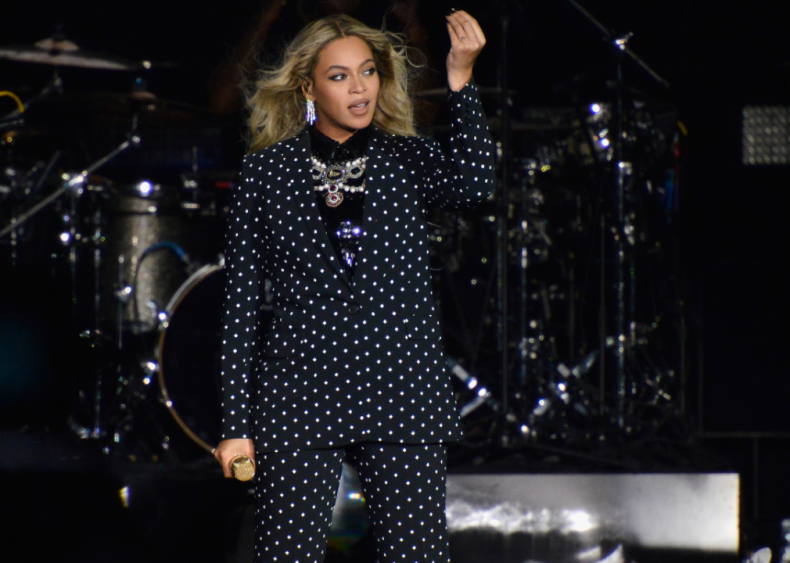 Beyoncé
With 28 Grammy Awards on her shelves, Beyonce is the most decorated woman in music of all time. She is also one of the wealthiest and most powerful artists in the biz with a following that verges on cult-like. The Texas native is so beloved thanks to her expansive catalog of songs that manage to be reflective of the times while remaining easy to dance to and fun to belt alongside, as well as for her tireless commitment to a number of charitable and social causes like Black Lives Matter and mental health.
You may also like: The Bestselling Album From the Last 65 Years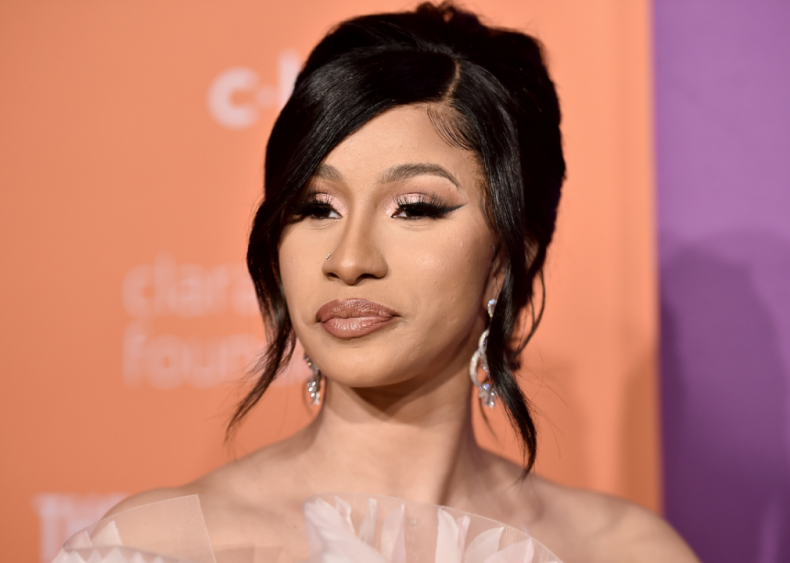 Cardi B
Cardi B, a rapper from NYC, earned her legions of fans through her unapologetic attitude, refusing to ever feel ashamed or less than for the circumstances she comes from or the controversial lines she spits. Her most recent hit "WAP" ignited global debate for its explicit lyrics, but its catchy beat still made it a chart-topper for weeks. The song's success also made Cardi the only female rapper to have a No. 1 single in two different decades ("Bodak Yellow" and "I Like It" both reached the top position in the 2010s).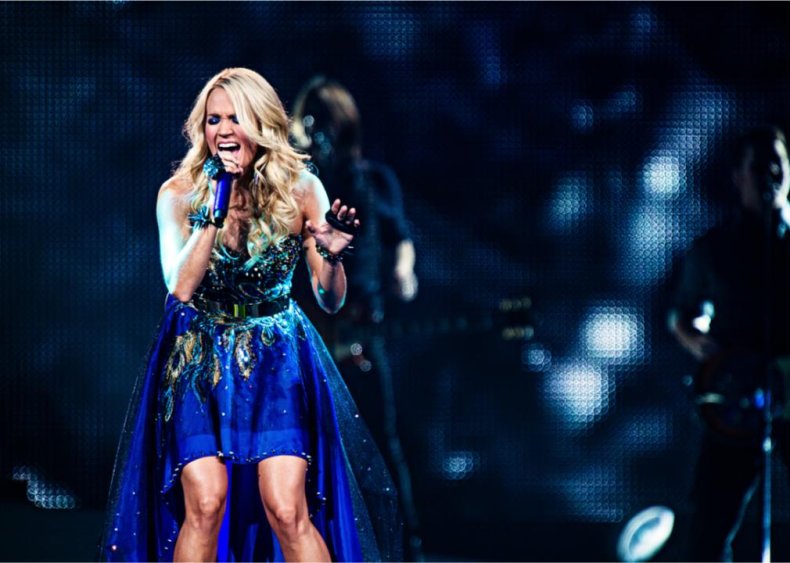 Carrie Underwood
Country singer Carrie Underwood burst onto the scene in 2005 after winning the fourth season of American Idol. Her post-show single, "Inside Your Heaven," made her the first country singer to hit the No. 1 spot on the Billboard Top 100 charts. Over the years, Underwood has had plenty of crossover hits, starred in a handful of movies and TV shows, and become an avid advocate for animal rights.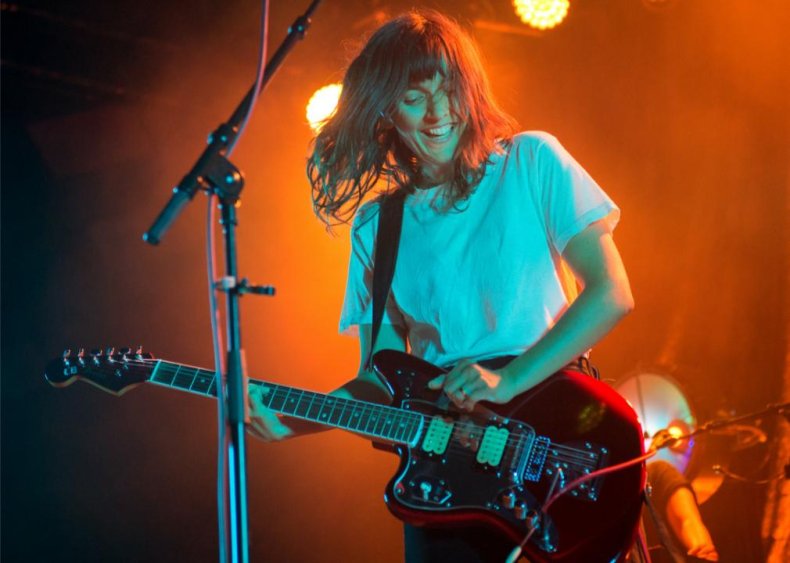 Courtney Barnett
"Rambling, sly garage-pop… with the free-verse feel of text messages" is how Pitchfork writer Jayson Greene described Australian artist Courtney Barnett's debut album back in 2013. The songstress is often recognized as the lead female voice in the anti-folk genre and churns out music that sounds very unique to anything else on the airwaves.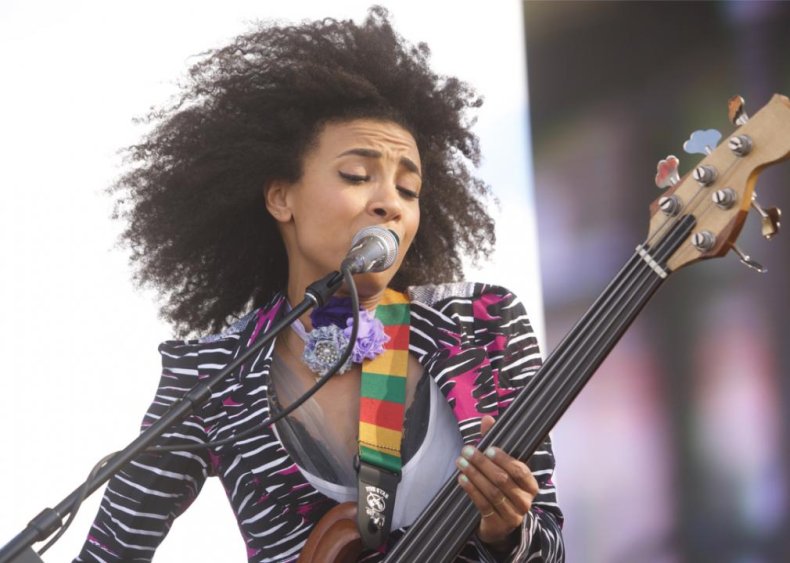 Esperanza Spalding
NPR has called Esperanza Spalding "the 21st century's jazz genius." A classically trained violinist, bassist, and guitarist, Spalding made waves in 2011 when she beat out Justin Bieber for the Best New Artist Grammy Award. She's also committed to bringing up the next generation of great musicians, as demonstrated by her professorship at Harvard University and Berklee College of Music.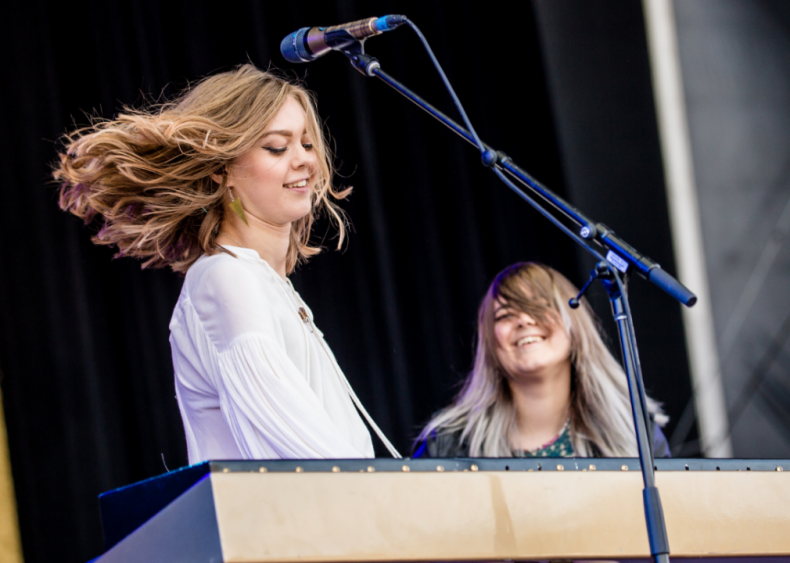 First Aid Kit
Swedish sisters Johanna and Klara Söderberg make up First Aid Kit, an indie-folk band best known by international listeners for the song "Emmylou." The duo describes themselves as "angry feminist b****es," and much of their music contains rage-filled lyrics and themes of womanhood.
You may also like: 102 Years of Milestones in Women's History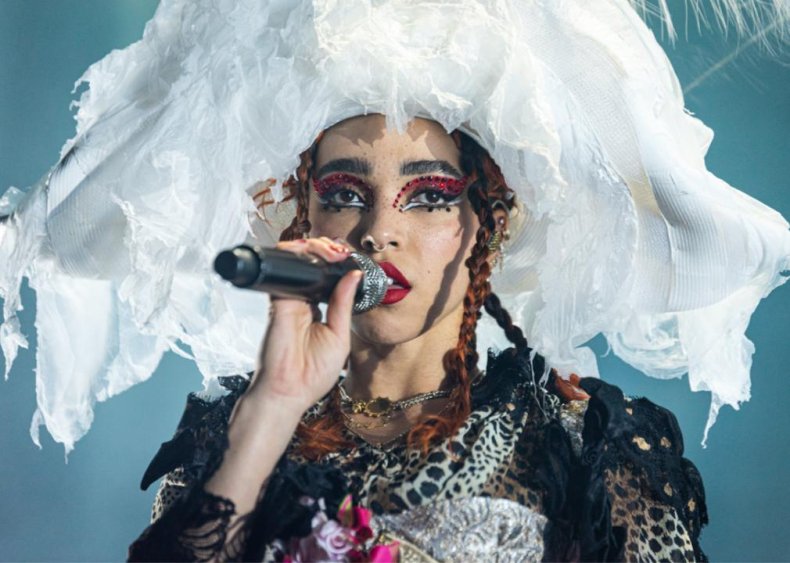 FKA Twigs
An avant-garde artist, FKA Twigs makes genre-bending hits that combine everything from pop to electronic to R&B. While her sound is truly original, she's also well-known for speaking up about domestic and racial abuse and women's issues. She has yet to win any major awards, but if the critical praise she has earned is any indication, it's only a matter of time.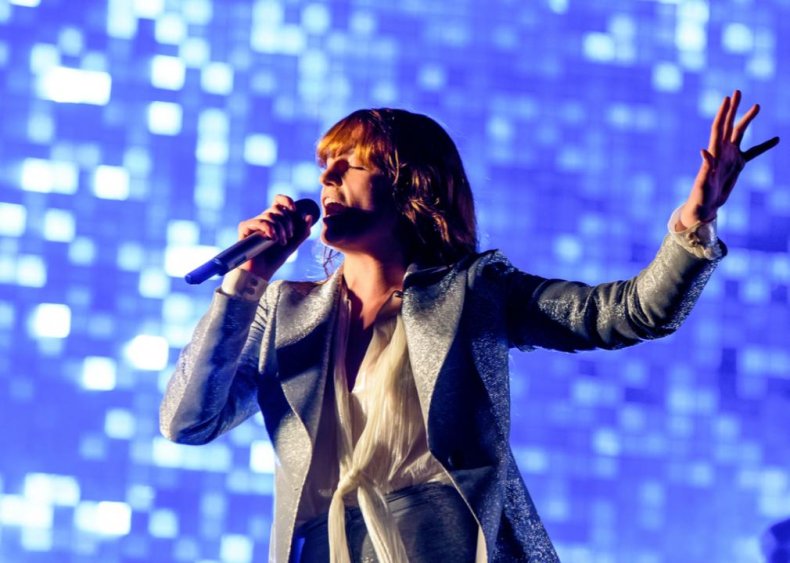 Florence + the Machine
Florence + the Machine's debut album Lungs spent a whopping 89 weeks on the U.K.'s Top 40, making it one of the bestselling albums of the late '00s. The alt-rock/pastoral folk group has since become an international sensation with songs like "How Big, How Blue, How Beautiful" topping charts in multiple countries at once. One of the driving factors behind the group's success, aside from Welch's incredible voice, is her eccentricity and refusal to publicly be anything other than what she is—a true rarity in the music industry.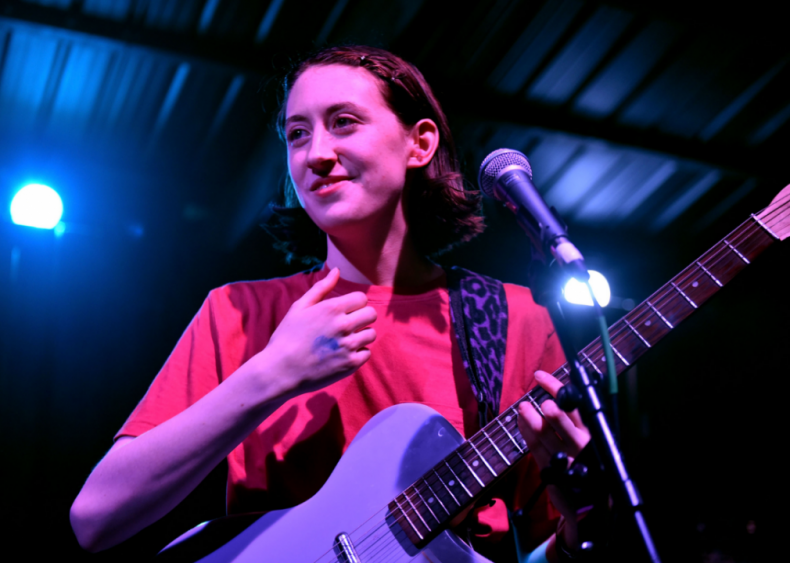 Frankie Cosmos
Frankie Cosmos (the stage name for one Greta Kline) began as a solo act on the sidewalks of NYC before becoming a fully fledged band. Their debut album, Zentropy, was dubbed the best pop album of 2014 by Vulture, and while the artists still fly under the radar most of the time, their work has a solid and growing fan base thanks to its alternative sound.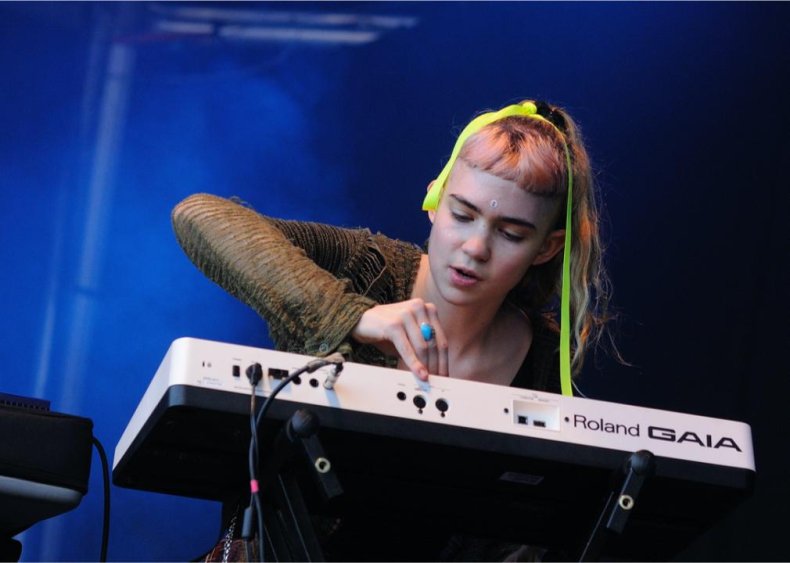 Grimes
These days Grimes is perhaps best known for being married to Elon Musk, one of the world's richest men, and mom to X AE A-XII. However, she's a significant musician in her own right, which Wall Street Journal writer Ryan Bradley suggests is thanks to her "dark, ethereal, catchy, and strange" sound. To date, the Canadian singer has released five albums, including well-known titles like Visions and Miss Anthropocene.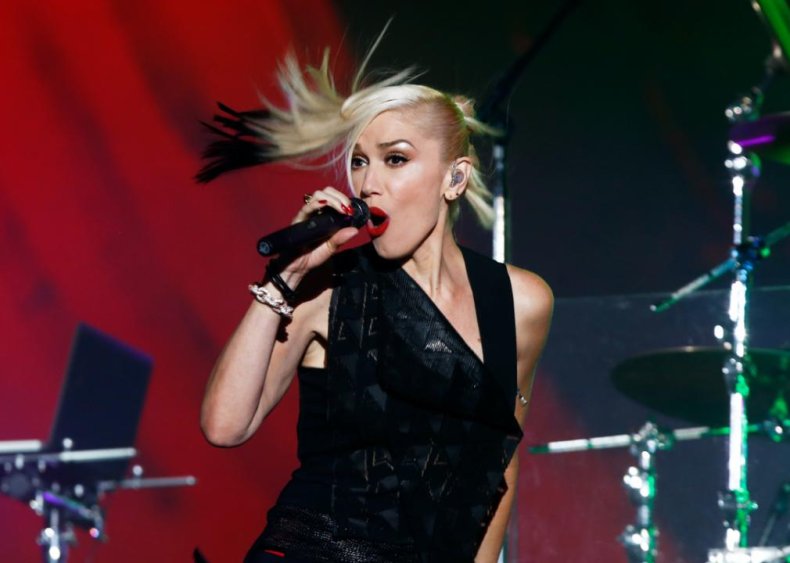 Gwen Stefani
An early '00s pop princess, Gwen Stefani first rose to fame as a member of the band No Doubt. Music lovers are sure to recognize several of her biggest hits including "What You Waiting For?" and "Hollaback Girl." While she's come under fire on multiple occasions for cultural appropriation, her numerous Grammy Awards and sales numbers speak to her staying power and influence.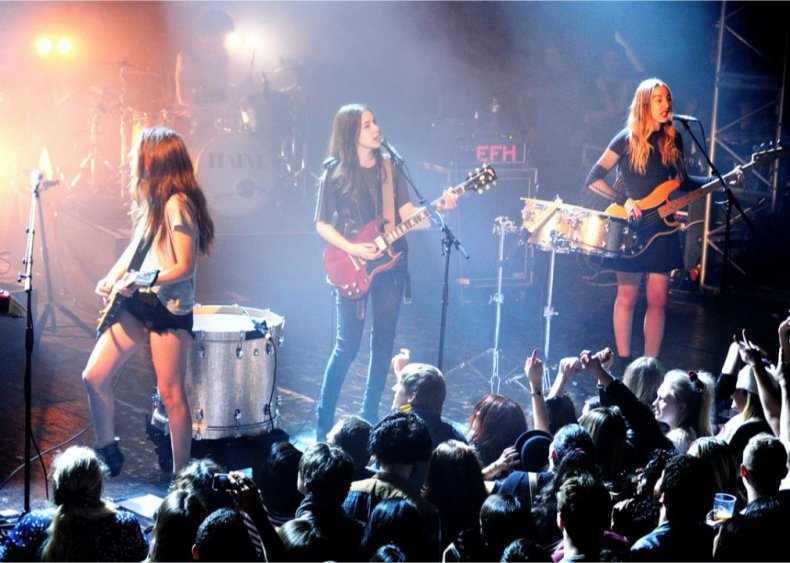 Haim
Another sister-powered band, Haim, which means life in Hebrew, is comprised of Este, Danielle, and Alana Haim. A quintessential L.A. group, the sisters can rock with the best of them, appearing in festivals all over the world and even earning a nomination for Best New Artist at the 57th Grammy Awards. Listening to the sisters play, it's clear that they've been significantly influenced by groups from the '80s and '90s, but they've taken those sounds and made them their own, giving their music a fun, and often emotional vibe.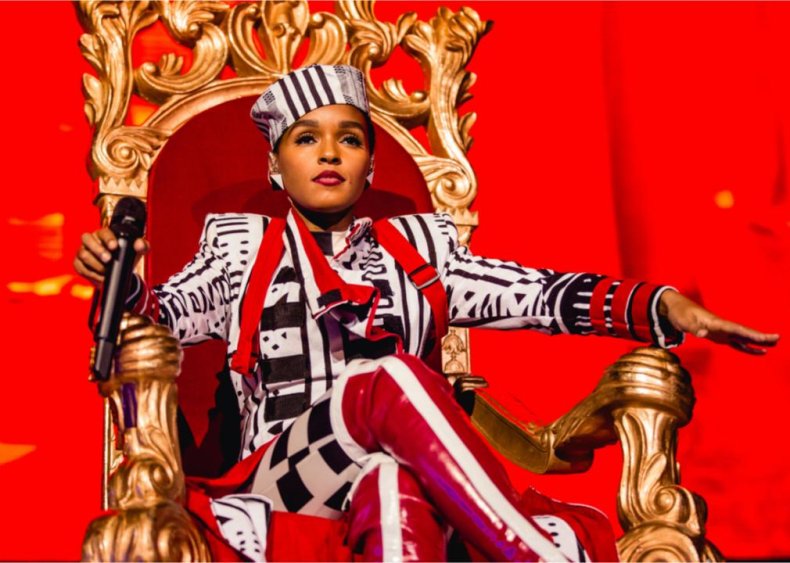 Janelle Monáe
Janelle Monáe seemingly alternates between focusing on her music and acting careers, appearing in box office hits like Hidden Figures and Moonlight and then releasing Grammy-nominated albums like Dirty Computer. The R&B/soul crooner's first projects all centered around alter-egos, like cyborg Cindi Mayweather, whose stories she told through the songs. However, the work she's released as her authentic self has been even more impactful and acclaimed, and when these projects are coupled with her activism, it's undeniable that she's a force to be reckoned with.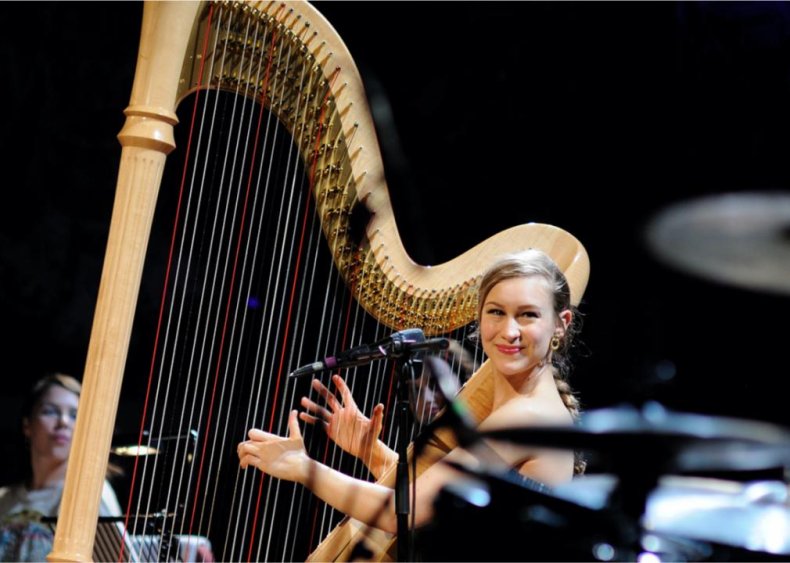 Joanna Newsom
Joanna Newsom's high-pitched, feminine soprano might just be her greatest asset. Newsom's music combines emotional, incredibly written lyrics with her masterful harp playing and vocals to create mind-blowing tracks that have secured her the title of "the 21st century's most timeless voice," according to NPR. The psychedelic folk artist doesn't have an extensive catalog, but the handful of albums she has released have done a lot to shape the current music scene.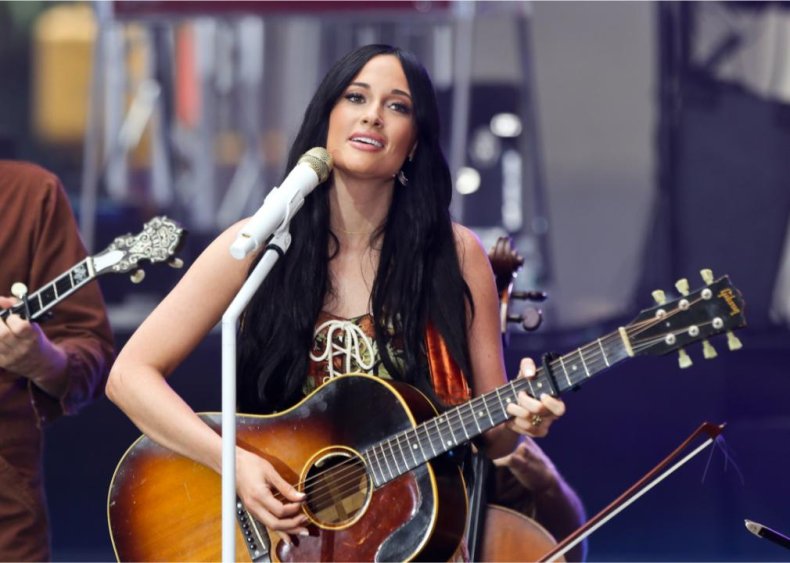 Kacey Musgraves
Country singer/songwriter Kacey Musgraves wrote her first song, "Notice Me," at 8 years old and hasn't put down the pen since. Inspired by other country greats like Alison Krauss and Dolly Parton, Musgraves has released four albums to date. The most notable of these is Golden Hour, which took home the Grammy, CMT, and ACM awards for Album of the Year. Musgraves remains one of only a handful of artists to achieve this feat.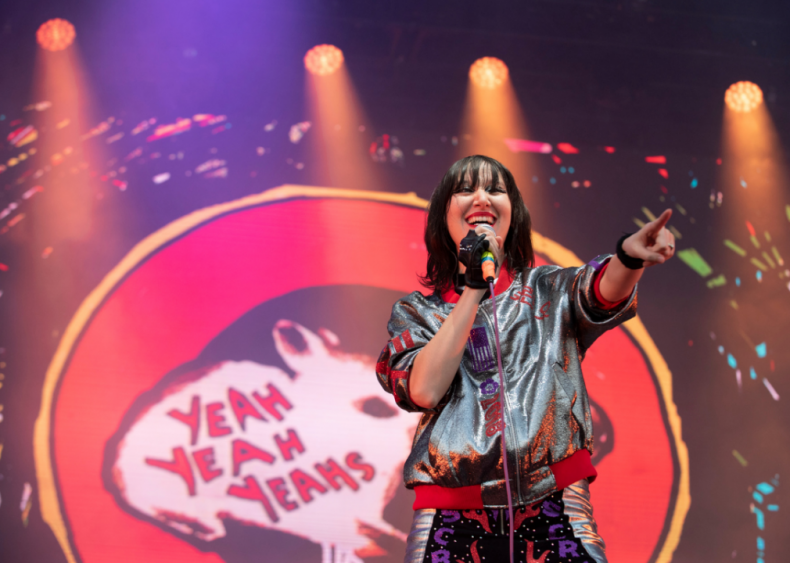 Karen O
Following in the footsteps of greats like Patti Smith, Karen O became the face (and heart and soul) of the New York City rock 'n' roll scene in the '00s as the lead singer for the band Yeah Yeah Yeahs. Much like Smith, Karen O hasn't just limited herself to the stage—she's written and performed an all-female opera and earned Oscar nominations for her soundtrack work among other endeavors. Elle's Lizzy Goodman summed up Karen's influence best, writing, "Even to her peers she was something rare and special: the wildest, freest, dirtiest, most unencumbered rock star of her era."
You may also like: 103 Women Who Broke Barriers Over the Last 103 Years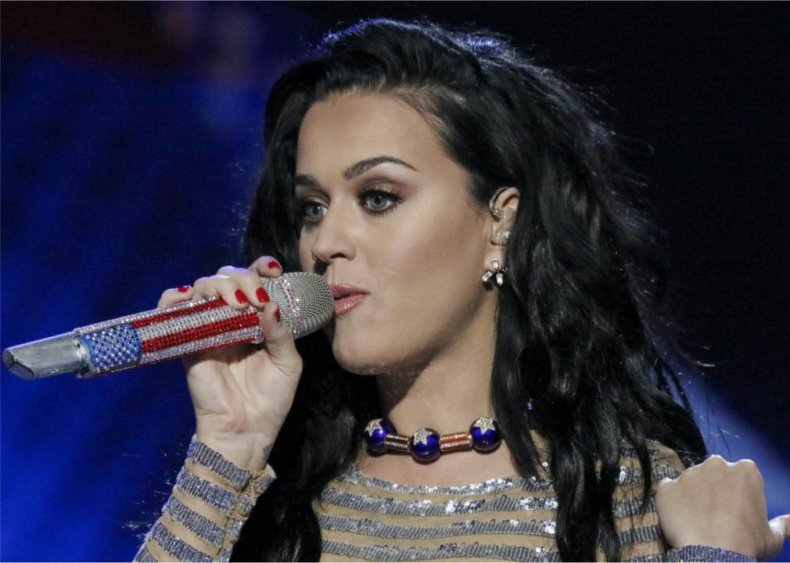 Katy Perry
When Katy Perry released Teenage Dream back in 2010, she breathed life back into pop, which had lain dormant for a few years after artists like Britney Spears and Christina Aguilera stepped away from the stage. The album spawned five No. 1 singles—a feat only ever accomplished by Michael Jackson's "Bad"—and went platinum eight times. It also established her as a bona fide institution, helping her to become one of the highest-paid female musicians, a judge on American Idol, and the voice behind one of the most-watched Super Bowl halftime shows of all time.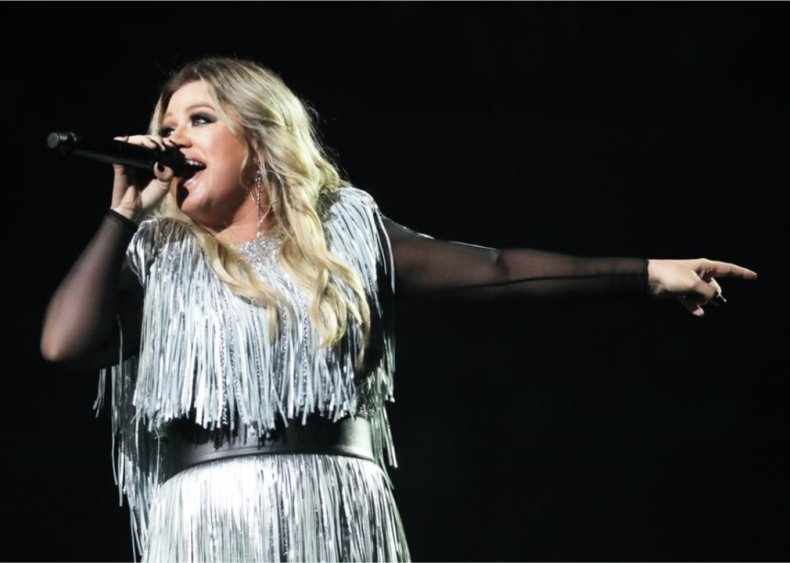 Kelly Clarkson
The winner of the inaugural season of American Idol, Kelly Clarkson has been a powerhouse in the pop scene since she released her first single, "A Moment Like This," in 2002. In the decades since, she's had a number of other notable hits like "Because of You," "My Life Would Suck Without You," and "Breakaway." Clarkson has also been an outspoken advocate for artists having more control over their own output, leaving a number of seemingly "prime" contracts in order to have more creative control.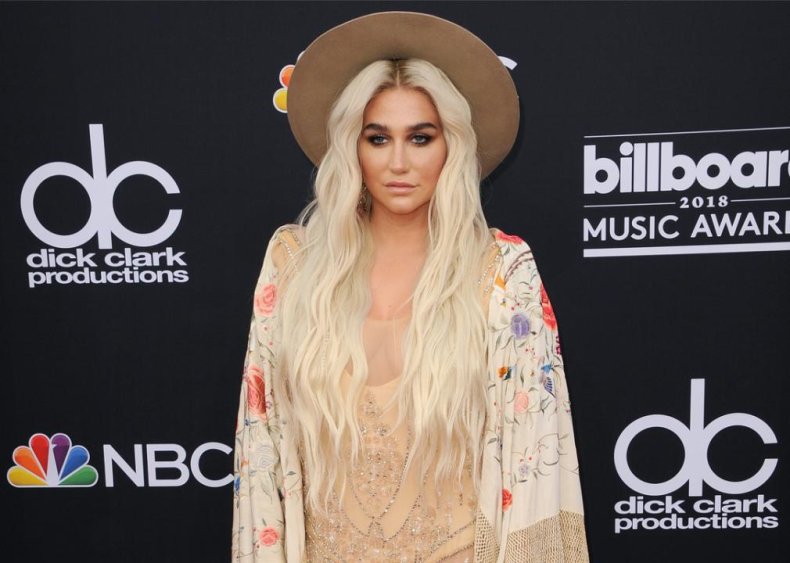 Kesha
In the early 2010s, it's unlikely that you could have turned on the radio or walked into a store without hearing a Kesha song. The "Tik Tok" songstress's voice, and outlandish costumes, took the world by storm. Unfortunately, her career has essentially been halted for a number of years as she's been embroiled in an abuse case against her former producer Dr. Luke.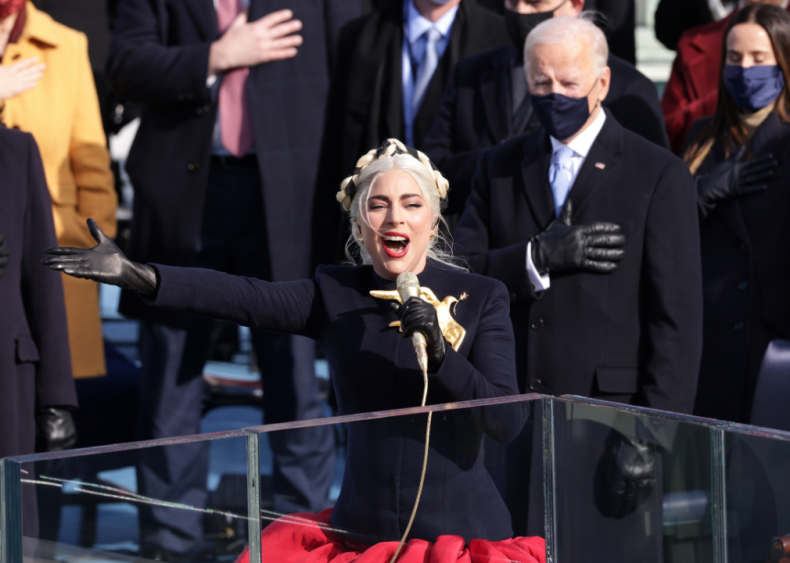 Lady Gaga
At one point, Lady Gaga was unarguably the biggest pop star in the world. Her albums, The Fame and Born This Way, sold millions of copies and her outlandish looks (like a dress made of meat and an ensemble made of Kermit the Frog puppets) won her plenty of attention. One of Gaga's greatest strengths remains her ability to reinvent herself and her sound, a skill that has allowed her to branch out into acting, business, and activism.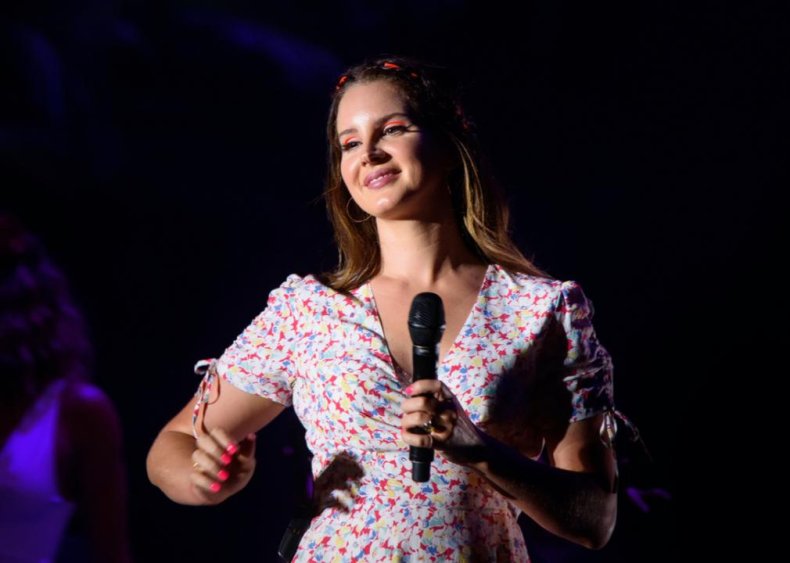 Lana Del Rey
It's a feat to remain enigmatic and mysterious in today's age of social media and paparazzi, but Lana Del Rey has managed to do just that. The New York-born pop singer has released a number of albums in her signature melancholy pop/jazz lounge style, but beyond those artistic offerings very little is known about her personal life. This mysteriousness led many to call her a faker or poser in her early career, but her cinematic sound has helped her win a number of awards and made her a regular movie soundtrack contributor, which, in turn, has forced listeners to take her much more seriously.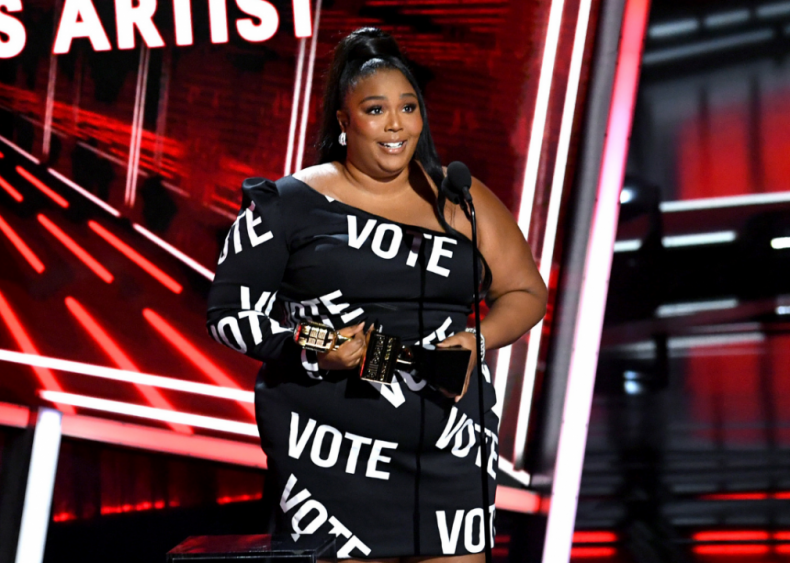 Lizzo
Another relative newcomer to the scene, Time magazine named Lizzo Entertainer of the Year in 2019. The effervescent star is beloved for her fun, positive, uplifting music, and for how transparent she's been about how difficult it is to break into the industry. What makes her radical message of self-love even more powerful is that it's coming from a Black, plus-sized woman—all adjectives that are often rejected by modern culture and media—in an unapologetic, frank, and accessible manner.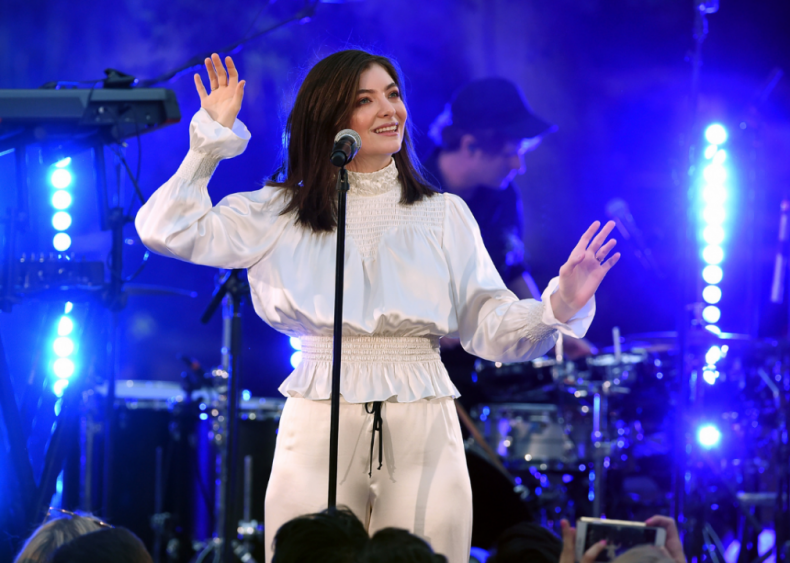 Lorde
Pop is such a ubiquitous term that it can be almost impossible for an artist to make their work stand out within the genre. For Lorde, her sound-to-color synesthesia (a neurological condition that links musical notes to colors) ensures that her work is always truly unique and disparate, which has earned her legions of fans, including other artists like Kanye West, David Bowie, and Taylor Swift. Although her output is infrequent at best, the songstress still has a number of accolades to her name, including several Grammy Awards and Brit Awards.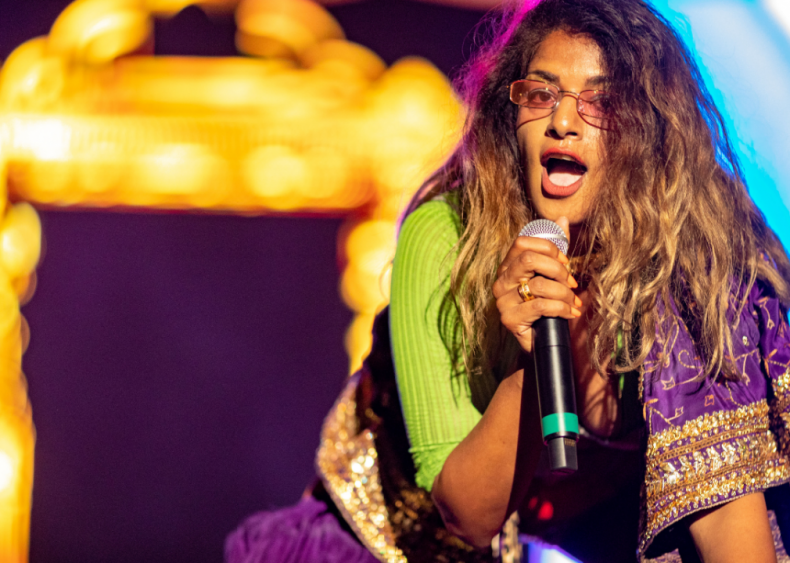 M.I.A.
Born in London but of Sri Lankan descent, M.I.A. channels her cultural heritage into her music, mixing alternative with rap with electronic sounds. Her lyrics often contain political and philosophical commentary, a distinctive combination that allowed her to become one of the first artists to rise to fame via the power of the internet (her first work was largely shared and listened to via MySpace). Her influence and importance were recognized with a Member of the Order of the British Empire medal in early 2020.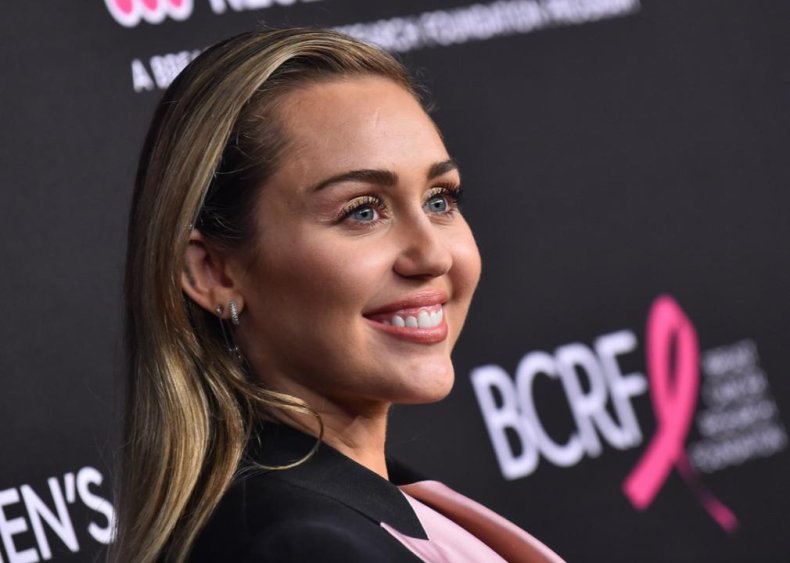 Miley Cyrus
A former Disney Channel kid, Miley Cyrus has managed to completely redefine her image over the past decade, transforming from a bubblegum teen star into a gender-fluid rock 'n' roll icon. In between these personas, the raspy-voiced songstress has dabbled in pop and country music, dealt with a never-ending stream of controversies (like her 2013 VMA performance with Robin Thicke), and become one of the bestselling female artists in recent history. Off the stage, Cyrus is a huge supporter of LGBTQ+ rights, animal rights, and cannabis legalization.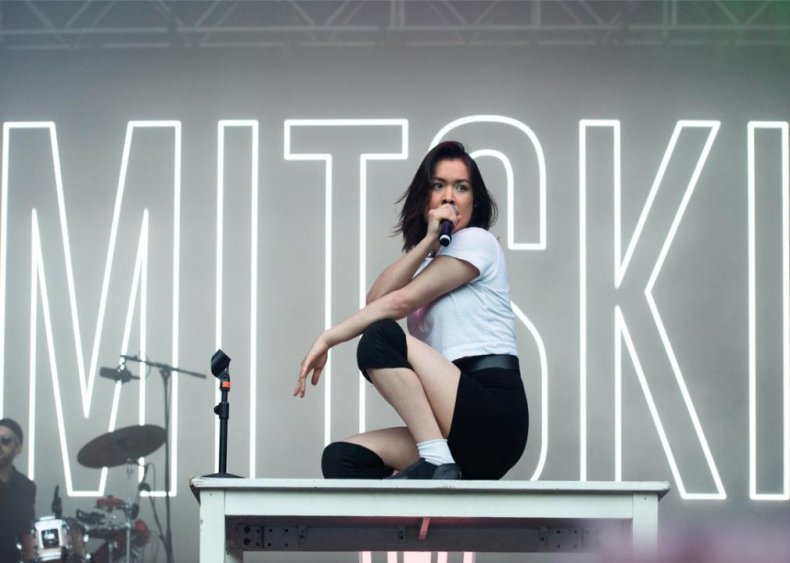 Mitski
NPR's Judy Berman called Japanese-American singer Mitski "the poet laureate of young adulthood." Extremely technically skilled—she plays the piano as well as the guitar—it's her raw, real lyrics that truly make her stand apart from the crowd. Even more impressive is the fact that a good portion of Mitski's music has been released independently, rather than under a label, and she's still built such a massive following.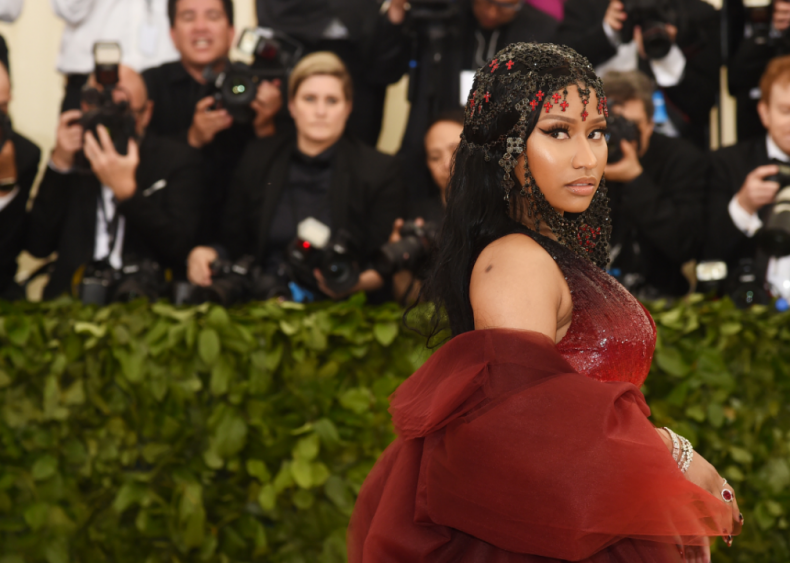 Nicki Minaj
At one point, Nicki Minaj held the crown as rap's biggest female star. Her quick wit, raunchy lyrics, and aggressive style were unlike anything other women were doing at the time (though many have copied them since). Though it's been a minute since Minaj has released any solo work, it's likely her next drop will be just as groundbreaking as Pink Friday was a decade ago.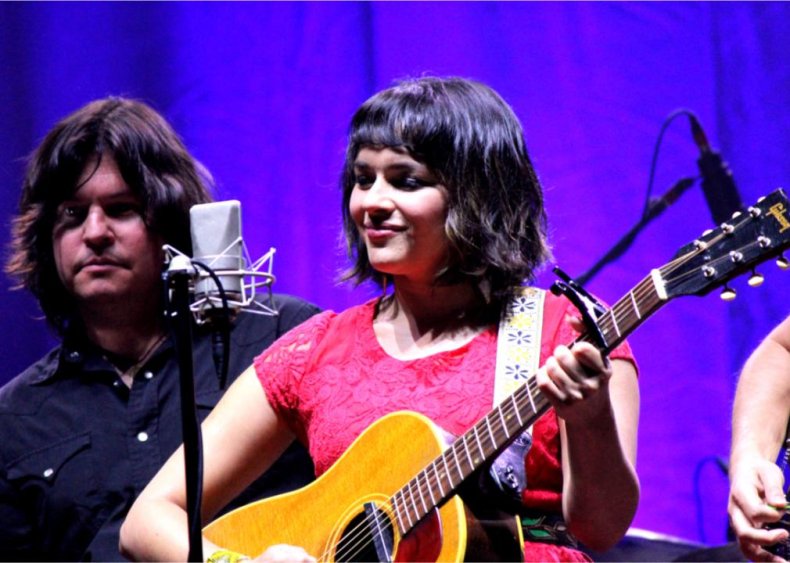 Norah Jones
In 2002, Norah Jones gifted her voice to the world with the release of a moody record titled Come Away With Me. Since then, the jazz singer has won nine Grammy Awards and had her songs streamed over 6 billion times. While she really leans into her preferred genre, Jones stands apart thanks to her collaborations with artists from dozens of other genres including Billie Joe Armstrong and OutKast.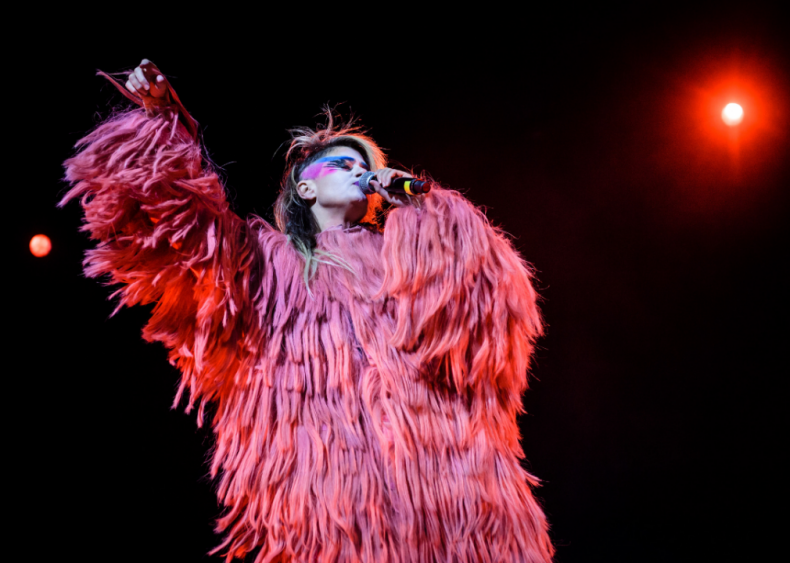 Peaches
A Canadian singer, songwriter, producer, visual, and performance artist, Peaches began her career in the early '90s, but really took off in 2000 with the release of her album "The Teaches of Peaches." Throughout her career, she's been a solo artist and a part of various groups, but her feminist persona has always remained the same. As has her fixation with gender and challenging gender norms, which often feature heavily in her visual work.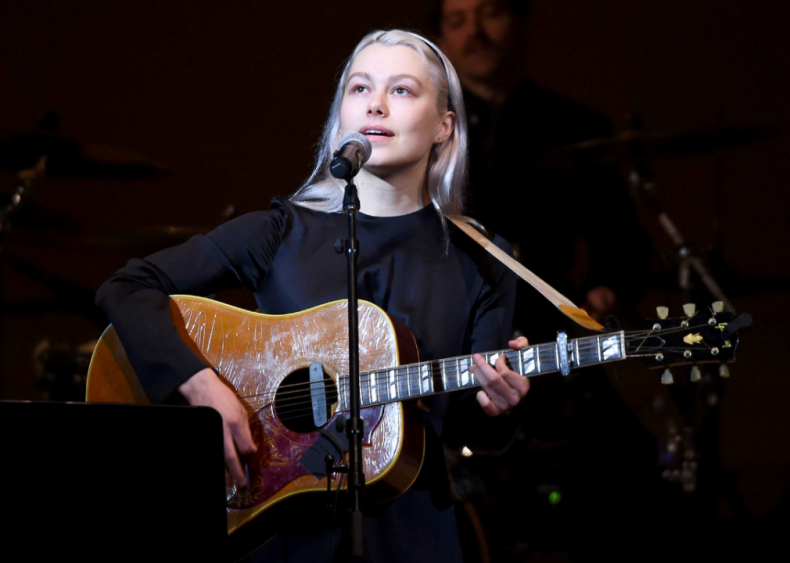 Phoebe Bridgers
A singer-songwriter for the ages, indie-rock artist Phoebe Bridgers released her breakout album Punisher in 2020. The album earned her four Grammy nominations. Bridgers has received praise primarily for the way her work juxtaposes many of the public emergencies America faces—random and racial violence, religious fanaticism, technological surveillance, etc.—with the private emotions and struggles many of us deal with surrounding those issues. She's been compared to other artists like Bob Dylan and Joni Mitchell, who, in doing the same, became the voice of their generations.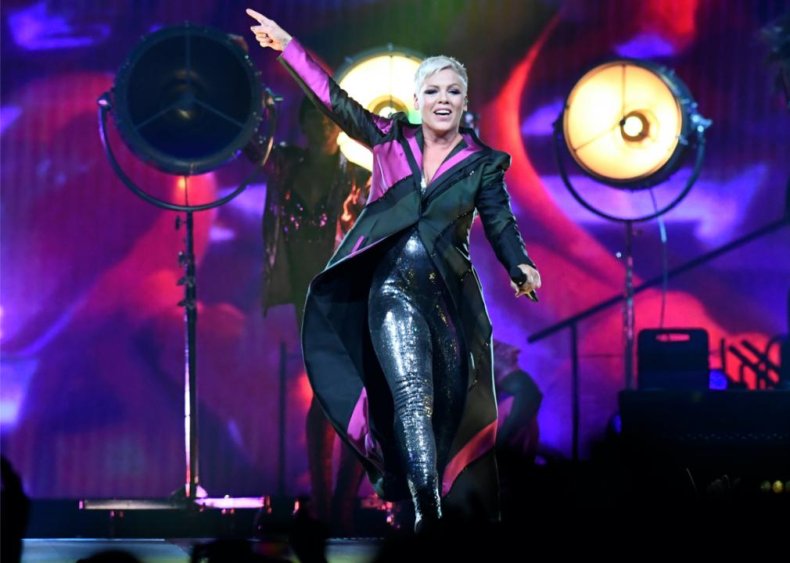 Pink
For over two decades, Pink has consistently made "greatest women in music lists" even while never being as popular as other artists in her class like Britney and Christina. Still, she's had more staying power and longevity, thanks, in large part, to her authenticity and refusal to make the more expected move over the one that feels truest to who she is. As a result, Pink has sold over 16 million albums, had 23 songs hit the Billboard Top 40, and headlined Super Bowl halftime shows, international tours, and SNL.
You may also like: 63 Memorable Moments From Every Year in Grammy History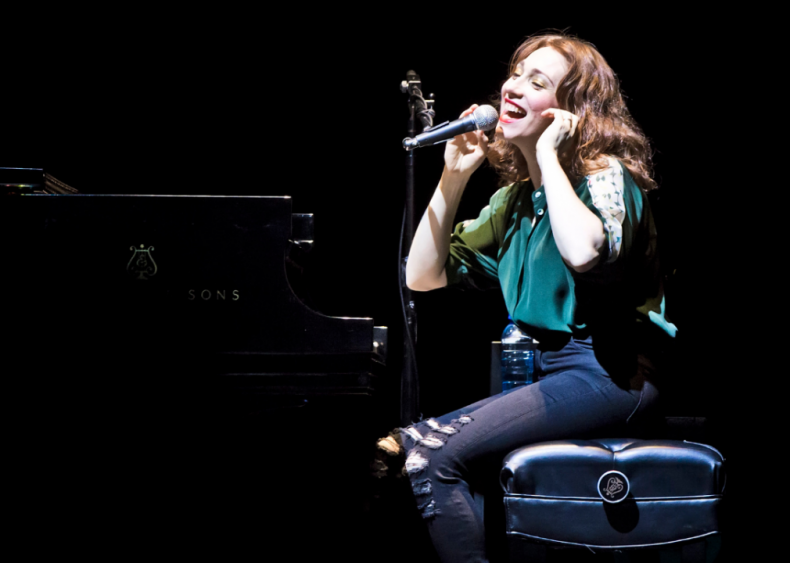 Regina Spektor
Having come up through NYC's anti-folk music scene, Russian American songstress Regina Spektor is no stranger to the amount of hard work and dedication it takes to make it big in the music industry. Her vibe is quirky and eclectic, but her songs are always deeply personal and emotional. Though she's yet to win any major awards, Spektor has been recognized by the city of New York with her own official day: June 11.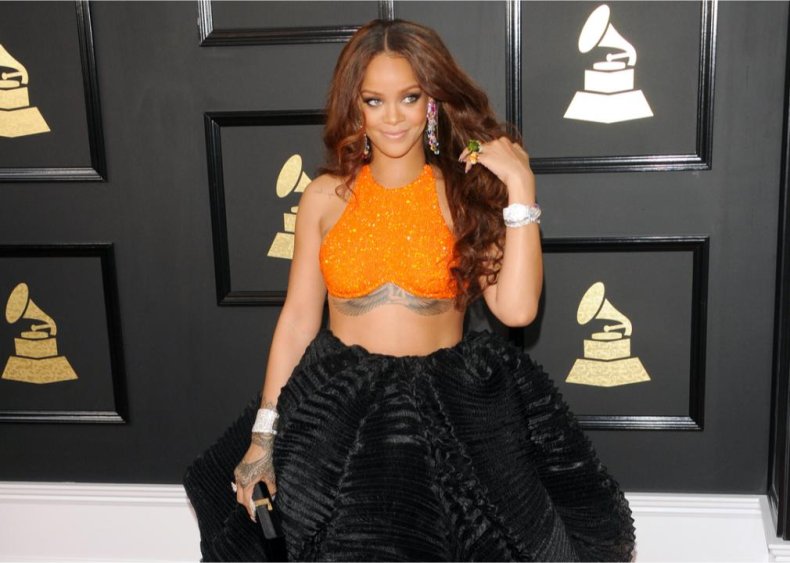 Rihanna
The last time Rihanna blessed the world with new music was in 2016 when she released her eighth studio album, Anti. These days, the Barbadian powerhouse has turned her focus to her clothing (she's the first Black woman to head a major fashion house) and makeup lines, but in a past life she dominated the charts with 31 top-ten singles and 250 million albums sold.
Her R&B and pop sound is so beloved that fans are still regularly hounding her on Twitter and Instagram for the release date of her promised ninth album, despite the hiatus. In August 2021, Rihanna became the world's richest female musician and the second wealthiest female entertainer behind Oprah Winfrey.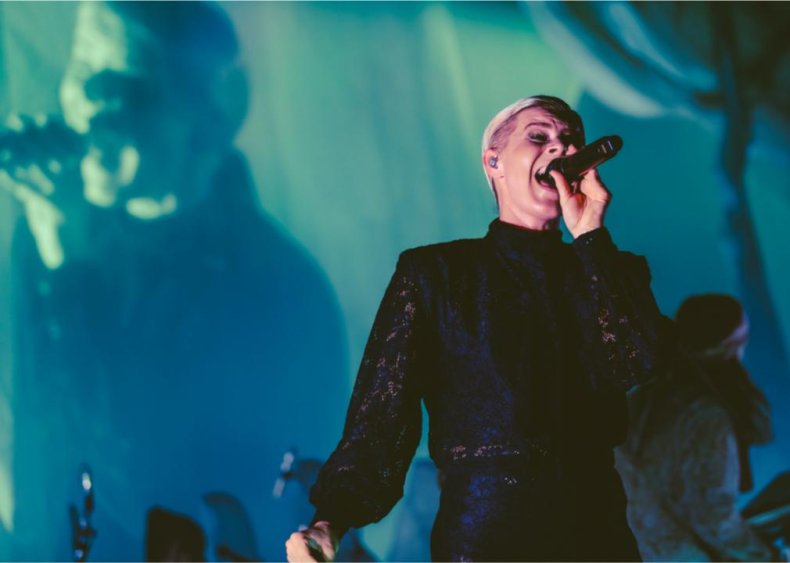 Robyn
Swedish pop singer Robyn has been transforming the global pop scene since she released her first album, Robyn is Here, in 1995. Her most recent project, Honey, which came out in 2018, is more grown-up than her previous works, but still maintains that same glittery, dance-fueled feel of her early music. In fact, her name is so eponymous with that style of music that many of today's new faces are touted as "the next Robyn," in hopes that the association alone will help them sell millions of albums.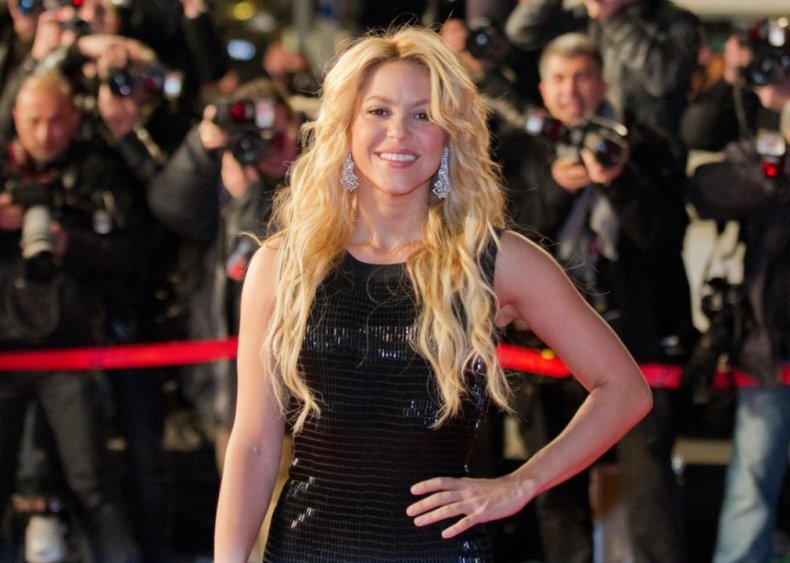 Shakira
The unparalleled queen of Latin music, Shakira has managed to become an international star without abandoning her Latin American roots. Her breakout album, Laundry Service, sold 13 million copies worldwide, and kicked off her journey to a whopping 80 million album sales over the course of her career. Shakira continues to release projects in both English and Spanish, collecting three Grammy Awards and 12 Latin Grammy Awards along the way.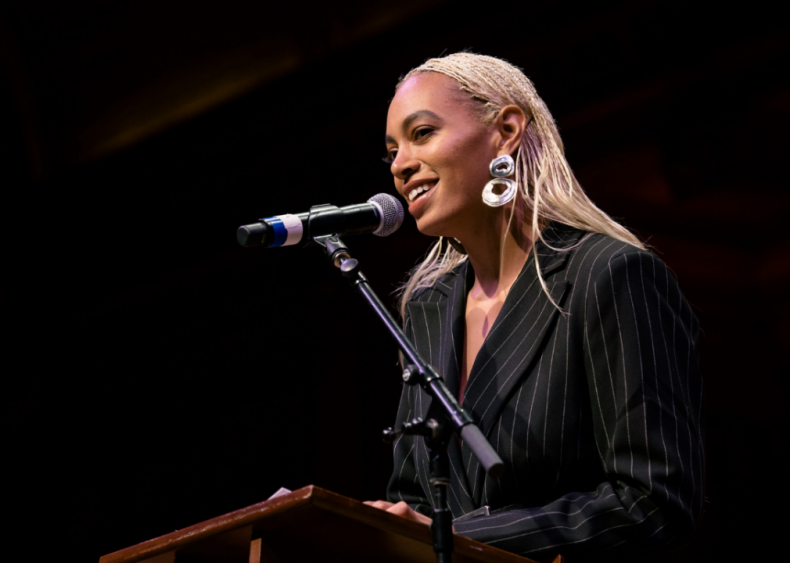 Solange
Solange Knowles, younger sister to Beyoncé, often gets overshadowed by her elder sibling, which is unfortunate as she's brilliant in her own right. The singer/songwriter/performance artist is creating a blueprint for what it means to be a new-age pop artist right in front of our eyes. Heavily influenced by Motown-era girl groups, her recent albums, like A Seat at the Table (which explores race and identity in America), have been massively commercially and critically successful, even garnering her several Grammy Awards, proof that her new approach to celebrity is a successful one.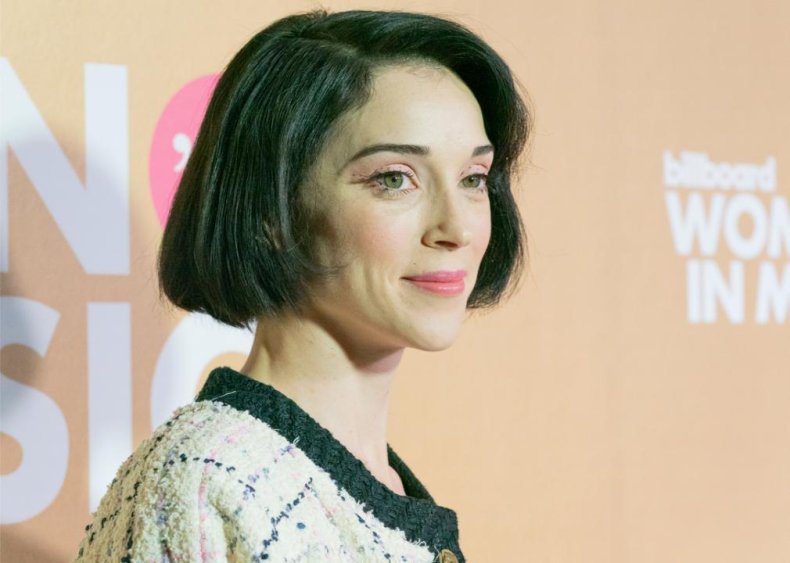 St. Vincent
When St. Vincent won the Grammy Award for Best Alternative Album (St. Vincent) back in 2014, she became the first woman in 20 years to take home that particular trophy. The Oklahoma native's work is decidedly experimental, both in its sound but also in its lyrics—it's not unusual for her to talk about CCTV, prescription drugs, and prostitution all on the same track. But that bizarre vibe and sense of mystery really works for the crooner, as the Grammy, and the dozens of other awards that line her shelf, prove.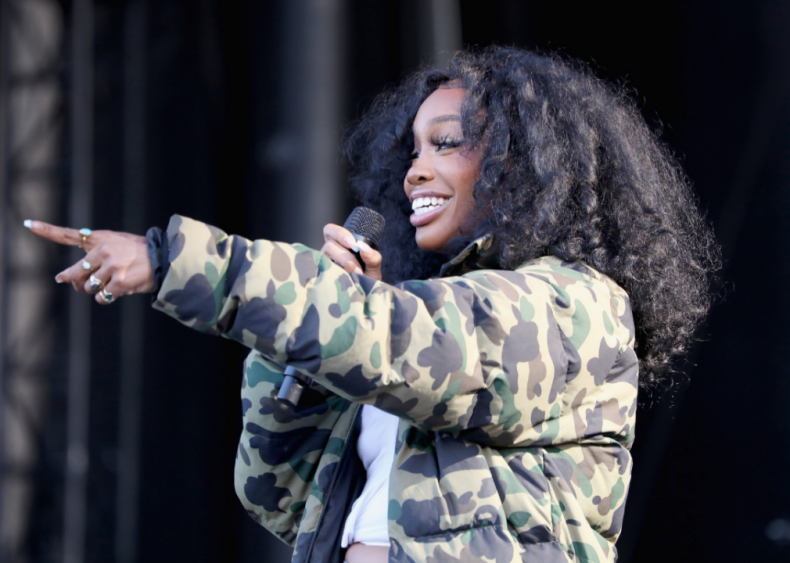 SZA
SZA only released her first album, Ctrl, back in 2017, but she's already become a major player in the R&B game. Her sound, which is often described as neo-soul, is fairly original, but it's her lyrics, which often talk about themes nostalgia and abandonment, that really set her apart. With nine Grammy nominations under her belt already, it's possible that, in a few more years, she could become as decorated as artists like Beyoncé and Taylor Swift.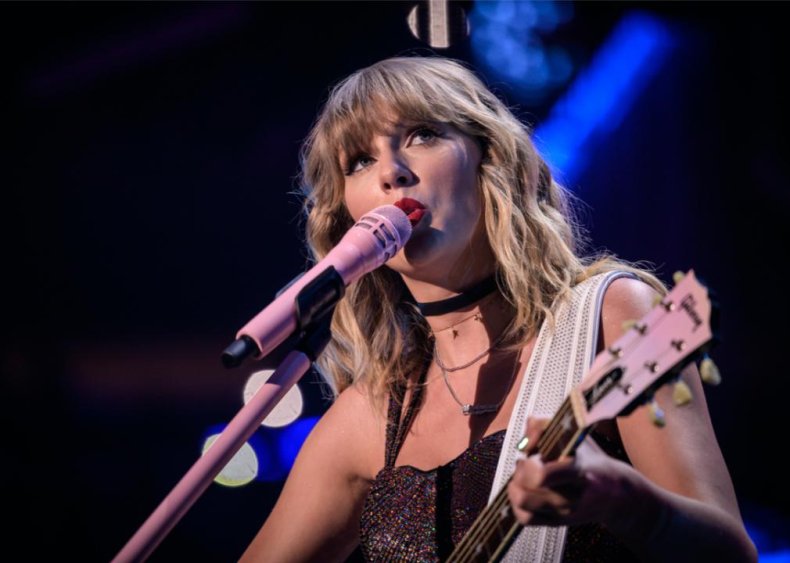 Taylor Swift
Unfortunately, Taylor Swift is often viewed as a "less serious" artist as much of her music is aimed at, and beloved by, teenage girls. In reality, the country-turned-pop star is a talented lyricist, has been voted the artist and woman of the decade (2010s), and is the only solo female musician to win Album of the Year at the Grammys three separate times. Additionally, Swift has become a force for change in the music industry over the last few years thanks to her very public battle for ownership of her masters.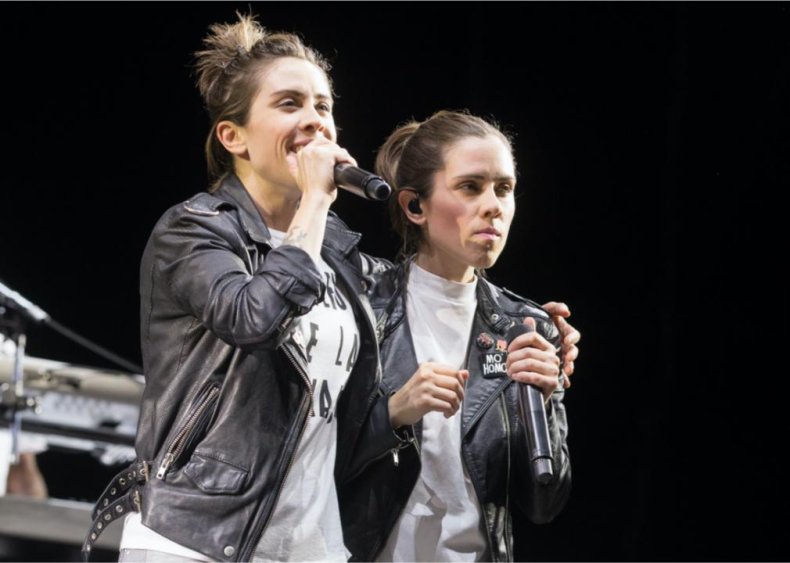 Tegan and Sara
Identical twins Tegan and Sara are indie-rock icons, LGBTQ+ advocates, and fierce feminists. Over the course of their nine albums, the duo has honed their sound, experimenting with everything from bubbly pop ("Everything Is Awesome") to more synth-dance-inspired beats. While there's no denying that they're musically influential, their foundation, the Tegan and Sara Foundation, is likely their most recognizable venture for non-music fans.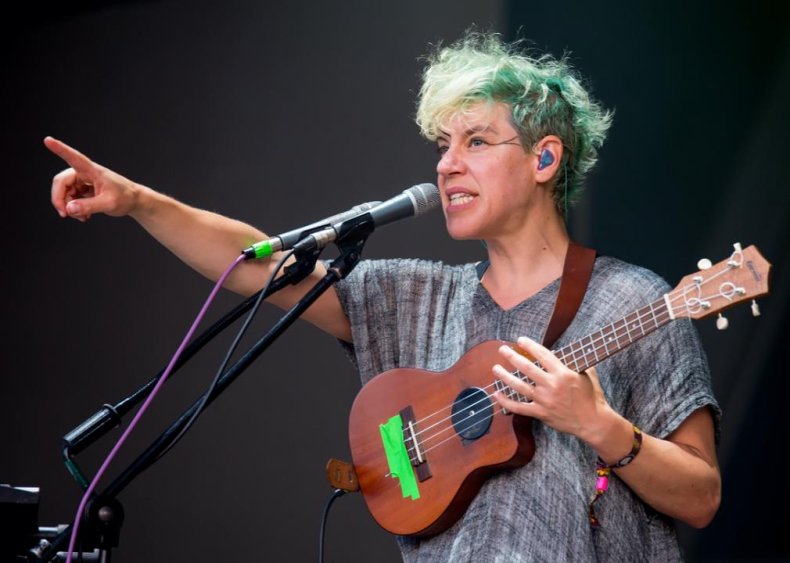 Tune-Yards
Merrill Garbus, the voice behind indie project Tune-Yards, prides herself on her ability to flout convention. Her music is an avant-garde blend of world and pop styles, and each track heavily features her chant singing about hot button issues like government and pop culture.