Over half of Americans believe that former President Donald Trump should be convicted in his upcoming Senate impeachment trial and never hold federal office again, according to a Sunday ABC News/Ipsos poll.
Of the 508 Americans surveyed from February 5 to February 6, about 56 percent agreed Trump should be convicted, while 43 percent responded he should not be. The poll's results have a margin of error of 4.8 points.
Public support for Trump's conviction by the Senate is higher now than during his first impeachment in early 2020. According to an ABC News/Washington Post poll published in January of that year, 47 percent of those surveyed said the Senate should vote to remove Trump from office, and 49 percent said he should not be removed.
Trump became the first president to be impeached twice by the House of Representatives on January 13 for his role in inciting the insurrection that occurred at the U.S. Capitol seven days earlier.
The former president's Senate trial begins on Tuesday.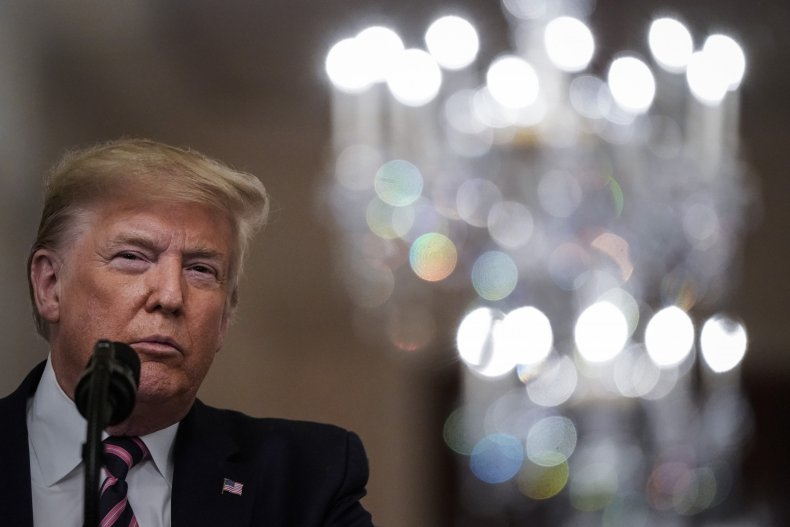 For Trump's conviction to pass, 67 senators must vote in favor of the impeachment, meaning that 17 Republicans would need to join Democrats in supporting Trump's conviction.
If enough senators vote to convict Trump, the chamber would then hold a second vote to determine whether or not to bar him from holding federal office again in the future.
Although Republican support for Trump's conviction was low in the new ABC News/ Ipsos poll, it was slightly higher than it was before Trump's first Senate Impeachment trial.
According to the latest poll, 15 percent of the Republicans surveyed said they supported Trump's conviction. In ABC News/Washington Post's January 2020 study, only 9 percent of Republicans supported Trump's conviction during his first impeachment.
Democrats, however, showed nearly universal support for Trump's conviction. In the ABC News/Ipsos survey, 92 percent of the Democrats said they favored convicting the former president and barring him from holding a future position in office.
The poll found that results among independents resembled the full population with 54 percent in support of the Senate convicting Trump and 45 percent against his conviction.
The poll also noted that 25 percent of Americans believe there are more radical extremists in the Democratic Party than in the Republican Party. However, 42 percent of the Americans surveyed said the opposite.
About 32 percent of people polled believe there are equal numbers of extremists in both political parties.
Newsweek reached out to Ipsos, which didn't have any further comments regarding the poll at this time.