More Americans Support Convicting Trump for Insurrection Than During 2020 Impeachment
Ahead of his impeachment trial, former President Donald Trump still has support from the majority of his party, but more Republicans back a Senate conviction now than they did the first time Trump stood trial.
Trump's Senate trial is scheduled to begin Monday and a conviction is unlikely, as 45 Republicans voted to dismiss the case altogether. However, unlike in 2020, when the impeachment effort fell squarely along party lines, this time 10 House Republicans voted to impeach the president and slightly more Americans support his conviction.
An AP-NORC poll released Friday found that 47 percent of Americans said the Senate should vote to convict Trump, a 2 percent increase from 2020. Within the poll's margin of error, the survey results also found an increase in support for conviction among Americans in both political parties.
Five percent more Democrats support a Senate conviction of Trump after last month's riot at the Capitol, compared with the number of Democrats in 2020, when he was impeached for pressuring Ukrainian President Volodymyr Zelensky to investigate President Joe Biden and his son Hunter. Back in January 2020, 83 percent of Republicans supported acquitting Trump, but that number dropped to 80 percent in February, ahead of his second trial.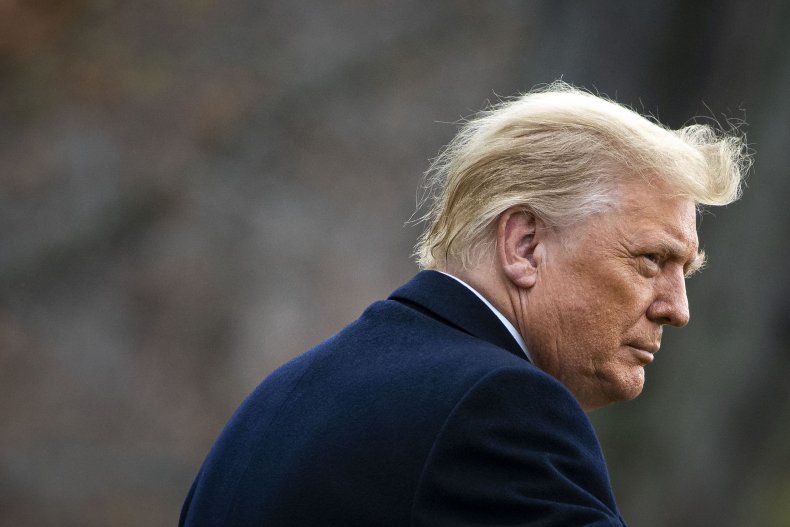 At the center of Trump's historic second impeachment trial is the deadly riot that broke out at the Capitol on January 6. Democrats point to Trump's rhetoric after the election and on that morning, saying it incited the violence, an accusation that the former president adamantly denied in his response to the impeachment article.
Republicans largely haven't put blame on Trump for what happened on January 6, but several, including some of the president's closest allies, said his comments didn't help the situation.
"As to yesterday, it breaks my heart that my friend, a president of consequence, would allow yesterday to happen, and it will be a major part of his presidency. It was a self-inflicted wound. It was going too far," Senator Lindsey Graham said on January 7.
Whether someone believes Trump was to blame for the riot depends largely on political affiliation, the AP-NORC poll found. Ninety percent of Democrats put a "great deal" of blame on Trump, compared with only 11 percent of Republicans.
Asked about Trump's interactions with Zelensky, 8 percent of Republicans and 74 percent of Democrats said they thought he did something illegal.
In 2020, Republicans had a majority of 53 seats in the Senate, and Trump was acquitted of both impeachment articles. Only one Republican, Senator Mitt Romney, voted to convict him according to the abuse of power article. While Democrats now have control of the Senate, they don't have enough votes to convict Trump without GOP support, and it's unlikely they can find 17 Republicans to join their ranks. On January 26, almost every Republican senator voted to dismiss the case against Trump.