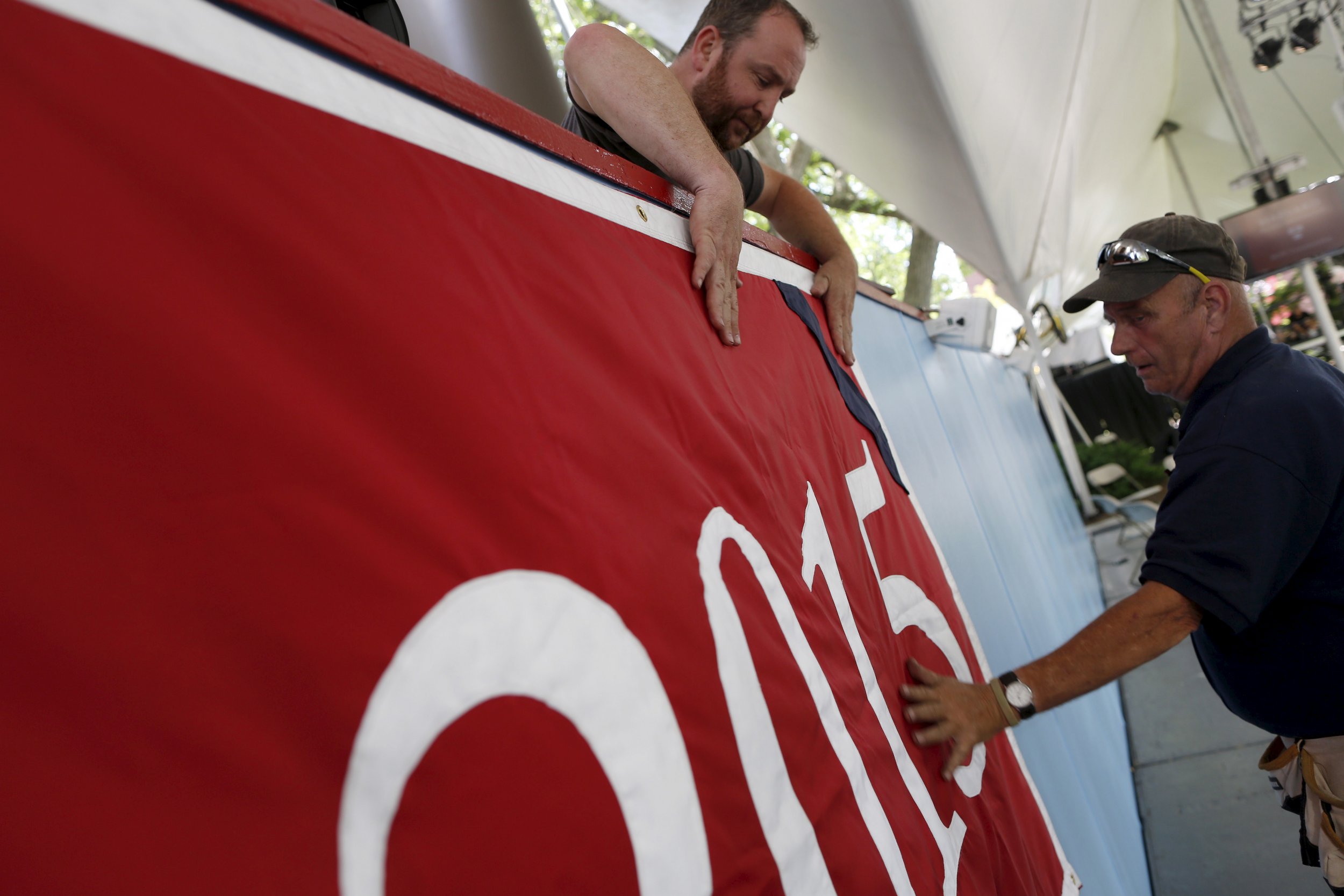 Harvard University's Class of 2015 graduates Thursday, and an annual survey conducted by the student newspaper gives insight into the sex lives, political beliefs and job prospects of the graduating seniors. The Harvard Crimson emailed the survey to the senior class earlier this month and received 760 responses, about half the class, the newspaper says. (Not all of those students responded to every question.)
Fifty-eight percent of respondents said they were virgins when they arrived at Harvard, and nearly a quarter said they had not had sex by graduation. Nineteen percent of male students said they had engaged in sex with 10 or more sexual partners at Harvard, while 7 percent of female respondents said the same. Forty-five percent of male students said they watched porn multiple times a week; 56 percent of female students said they had never watched porn at Harvard. Fifteen percent identified as "gay, bisexual, something else, or unsure."
Regarding drinking and drug use, 60 percent of seniors surveyed said they drank alcohol at least once per week, 40 percent said they had tried marijuana, 8 percent had tried psychedelics, and 7 percent had tried Ecstasy or cocaine.
Politically, 63 percent of seniors who responded said they might support Hillary Clinton for president. Twelve percent said they might support Jeb Bush. And as for post-Harvard plans, 71 percent said they had jobs lined up—nearly half of them would go into consulting, finance or technology and engineering. Forty-nine percent of male students said their starting salaries would be above $70,000; 34 percent of female students said the same. Fifteen percent of students planned to go straight to graduate school, and 9 percent were unsure about their post-grad plans.
Some of the survey figures are more serious and indicate important truths about life at a top-tier school. Twenty-four percent of students said they had felt marginalized while at school because of their race. Twenty percent said they had sought treatment for depression, and 16 percent had done so for anxiety. College-related expenses had put 21 percent of students or their families in debt.
On the subject of sexual assault, a topic that has gripped the nation this past school year, 14.4 percent of female students said they had been sexually assaulted while at school. Six and a half percent said they were unsure if they had been. Nearly 3 percent of male students said they had been sexually assaulted. And 55 percent of students said they knew someone who had endured a sexual assault while at Harvard.
The Crimson survey appears to have started in 2006 as "an attempt to examine Harvard stereotypes through a transparent poll process," according to the paper. The university had conducted senior surveys, it said, but rarely made the results public. In 2006, 28 percent of students surveyed said they had not had sex while at school, and the average number of sexual partners was between two and three. A third of seniors said they did not have jobs lined up.