When Is the $600 Unemployment End Date? Stimulus Check Extension Unlikely Beyond July
A debate over whether the Federal Pandemic Unemployment Compensation scheme will be extended further than the summer is ongoing.
Under the Coronavirus Aid, Relief, and Economic Security (CARES) Act, a $2 trillion coronavirus relief package, the FPUC provides a temporary emergency increase of $600 a week to people receiving unemployment benefits from states.
Additionally, the law created the Pandemic Unemployment Assistance (PUA) program, which expanded the eligibility for benefits to include gig workers, independent contractors and people who are self-employed.
The $600-a-week federal unemployment benefit is set to expire at the end of July.
The Democrat's HEROES Act was passed by the House of Representatives and proposes to extend the expiration date to January 31, 2021. However, the bill looks unlikely to be passed in the Republican-controlled Senate.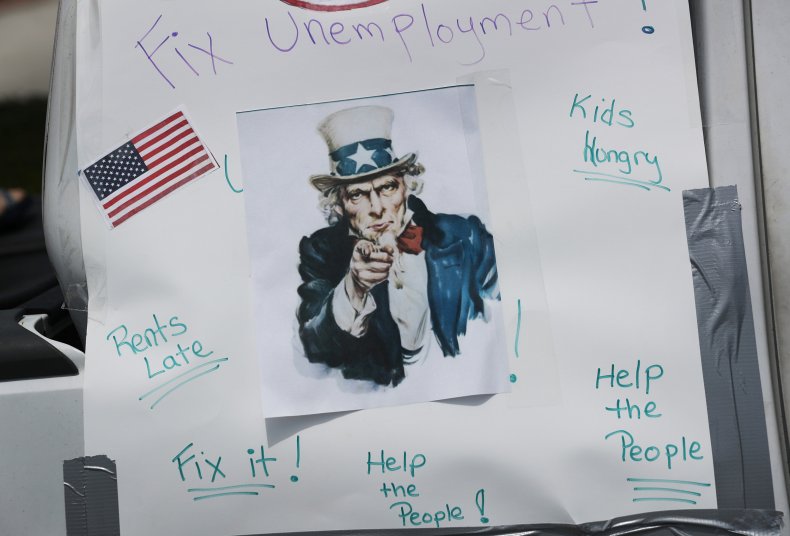 Senate Majority Leader Mitch McConnell said the next coronavirus bill would not extend unemployment insurance, Politico reported. The Kentucky Republican said more aid may be needed in the near future, but said the weekly boost to unemployment benefits will not continue beyond the current expiration date.
GOP senators have argued the scheme may deter some lower-paid workers from returning to their jobs.
"When the government wage exceeds the market wage you'll get institutionalized unemployment," Republican Senator Rand Paul said, as reported by The Hill. "It was a mistake to make it so high to begin with. It would be a mistake to extend it. If you favor extending it, basically you're favoring institutionalized unemployment."
Democrat Senator Ron Wyden, told the New York Times that he believed the program would need to continue beyond the end of July. "With more than 30 million Americans unemployed through no fault of their own, those Republicans sure have chutzpah. They have been out boasting about getting unemployment increases they voted against," he said.
"I think there is going to be a need, based on the economic conditions at the end of July, for the workers to get an additional boost."
Earlier this month, the U.S. Bureau of Labor Statistics reported that the national unemployment rate had risen to 14.7 percent, compared to 3.5 percent in February.
The figure may be higher because of the way the Labor Department counts the jobless rate, as well as data collection and classification issues. The percentage may be as high as 23.6, according to one calculation, the Associated Press reported.