72-Year-Old Cancer Survivor Michael Rogan Has Vaccine Appointment Cancelled Over $244 Medical Debt
Michael Rogan, a 72-year-old resident of Longmont, Colorado said Thursday that his scheduled appointment to receive his first dose of COVID-19 vaccine was canceled because of his outstanding medical debt of $244.
On Tuesday, Colorado Governor Jared Polis said that residents 70 years of age and older would be able to receive the vaccine by the end of February. President Joe Biden said that the vaccine would be provided to Americans free of charge.
Rogan, a cancer patient, said his vaccine appointment was confirmed with Boulder Medical Center on Tuesday. On Wednesday, he was informed by "someone else in the organization" that his debt would have to be settled before he could be vaccinated.
"I never expected to have to pay up and be square before I could get the vaccine," Rogan told KUSA on Thursday. "I thought by my being 72 and a cancer patient that I would qualify and it would be no problem."
Rogan had a balance in collections of $243.85 which the medical facility said in an email needed to be paid "before you can schedule a vaccine appointment."
"I know I owe them money," Rogan said, "but I don't think it should be tied to this."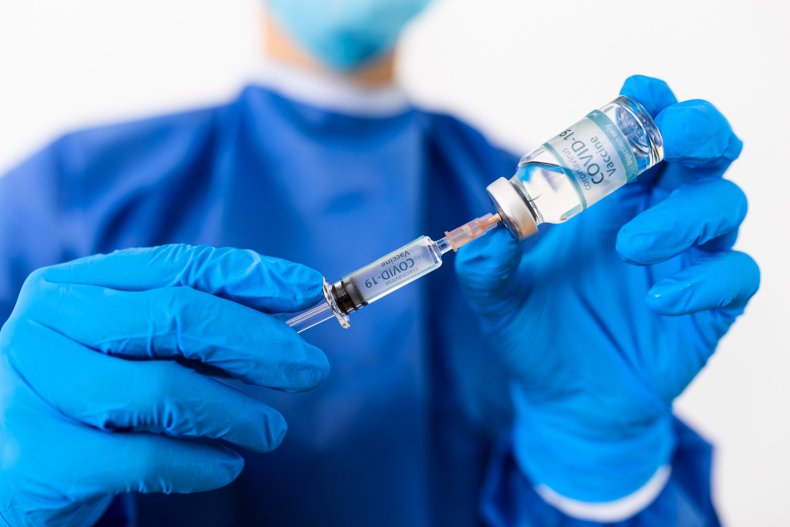 Information on the Colorado Department of Public Health & Environment website says vaccine providers "will not be allowed to turn away an individual because of their inability to pay or current medical coverage status." The cost of vaccines given to people without health insurance is expected to covered by a fund overseen by the Health Resources and Services Administration.
Polis' office addressed Rogan's situation in a Thursday statement.
"The Governor had been clear that there should be no barrier to receiving the vaccine," the statement said. "We hope this is just a minor misstep and the person is invited back to get their vaccine right away."
On Friday, Rogan said that Boulder Medical Center had rescheduled his vaccination after being made aware of the issue. Rogan added that the health care facility indicated it would work with him on addressing his medical debt.
Boulder Medical Center on Monday confirmed Rogan received his vaccine in a statement sent to Newsweek.
"Other individuals have not reported similar problems and we have taken steps to ensure that this does not happen in the future," the statement read.
According to information from the Centers for Disease Control and Prevention, 58,380,300 doses of COVID-19 vaccine had been delivered throughout the U.S. with more than 7 million people receiving both doses of the two-shot regimen as of Friday.
Biden described his administration's vaccine rollout plan in January.
"Our plan is as clear as it is bold: Get more people vaccinated for free," Biden said at the White House. "Create more places for them to get vaccinated. Mobilize more medical teams to get the shots in people's arms. Increase supply and get it out the door as soon as possible."
Updated (02/09/2021 12:14 a.m. EST): This story has been updated with a statement from Boulder Medical Center.