Health authorities have linked 76 COVID-19 cases in 17 states to The Wilds Christian Camp and Conference Center in Brevard, North Carolina.
Officials with the Transylvania County public health department have linked the cases to campers and staff members who attended the camp between June 28 to July 17, The State reported.
Cases originating from those individuals have arisen in Arkansas, California, Colorado, Florida, Georgia, Illinois, Iowa, Michigan, Nevada, North Carolina, Ohio, Pennsylvania, South Carolina, Tennessee, Virginia, West Virginia and Wisconsin, Tara Rybka, a spokesperson for Transylvania Public Health, told the aforementioned publication.
As reports of the outbreak got back to the camp, it canceled its July 19 to 24 session. The camp also notified campers who attended sessions with reported cases, it said. The Wilds has since resumed operation.
"The Wilds Christian Camp has sought to operate with caution and concern for the health of our campers, staff, sponsors, and families," the camp said in a statement. The camp said it conducted weekly testing of its staff and screening of its campers, isolating any who showed symptoms.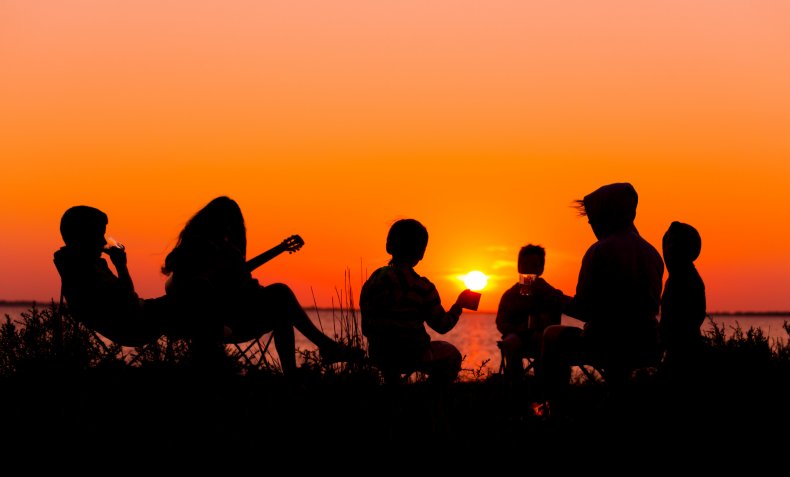 However, photos on the camp's Facebook page posted between June 28 and July 17 show crowds of children maskless and outdoors, The Daily Beast noted. Brochures and registration forms on the camp website don't mention COVID-19 protocols. The camp's immunization waiver doesn't mention COVID-19. The camp also doesn't list face masks as an item on its "what to bring" list for campers.
Summer camp guidelines from the North Carolina Department of Health and Human Services (DHHS) state that, before arriving, unvaccinated campers and staff members should quarantine for two weeks. The DHHS also suggests that everyone present provide proof of a negative test one to three days before arrival. Additionally, the DHHS tells camps to use face coverings and social distancing measures.
The camp said that it will now ask all campers to get tested for COVID-19 and ensure they are free of all symptoms before arrival. The camp has also reduced camper capacity and increased social distancing, it said.
Newsweek contacted The Wilds for comment.
This isn't the first time a church camp has been linked to a large COVID-19 outbreak.
In July, a four-day church camping trip at Camp Tejas—a retreat area in Giddings, Texas—resulted in at least 125 cases of COVID-19 amongst campers. Hundreds of others were likely exposed when infected people returned home from the camp.
It remains to be seen whether camp-like outbreaks will occur in schools when they reconvene for in-person learning in the fall. Nine states have passed legislation prohibiting school districts from requiring masks. The states are Arkansas, Arizona, Georgia, Iowa, Oklahoma, South Carolina, Texas, Utah and Vermont.