'80s Singer Marilyn on Coming Back from Brink of Death and Gay Relationship with Gavin Rossdale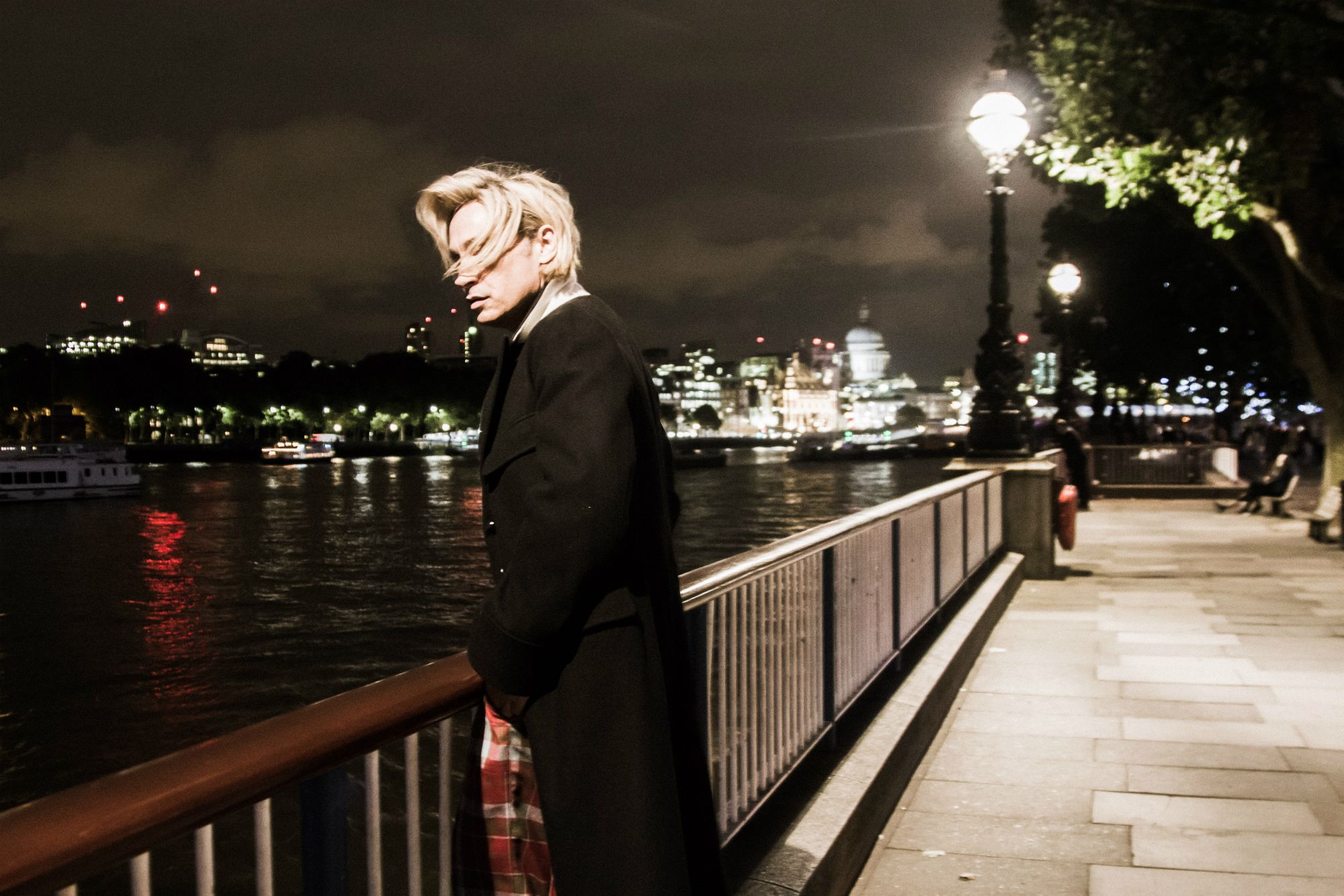 In the early 1980s, in the wake of Boy George and his Culture Club gaining infamy with their androgynous appearance and catchy hits like "Do You Really Want to Hurt Me," record labels were keen to emulate their success. That is how the '80s singer Marilyn—real name Peter Robinson—who was a friend of George's got his start when he was signed by Phonogram Records.
In 1983, Marilyn released his debut single, a modest-sized hit, "Calling Your Name," that peaked inside the top five of the U.K. singles chart and went to No.1 in Japan. He had greater success appearing on the Band Aid single "Do They Know It's Christmas?" in 1984 that also featured the likes of Bono, George Michael and other stars of the era.
Like many musicians in the '80s, Marilyn was well-connected, both to big names like Madonna and his one-time lover Gavin Rossdale, the frontman of Bush, and to a more dangerous friend: drugs. The star spiralled into addiction that he tells Newsweek saw him "living on the edge of death for a couple of decades."
In the last several years, Marilyn, through extensive rehab, has finally controlled his addiction. And with the help of one of his oldest friends Boy George is poised for a music comeback with his first release in 30 years. His single "Love or Money," was released in September, with an album due early in 2017.
Get your unlimited Newsweek trial >
Marilyn speaks to Newsweek about returning to the spotlight, befriending Madonna and Rossdale's hurtful denial of their relationship.
Newsweek : It's been over 30 years since your first and only album. Why is now the right time to make a comeback?
Marilyn: I was in a pretty terrible place for a really long time. Turning my life around, this is just part of my natural progression from being where I was to where I am today. It's a comeback in a bigger sense—not just musically, it's a comeback to life.
Get your unlimited Newsweek trial >
Has making new music with your friend Boy George been therapeutic then?
Absolutely. Recovery is to interact... I was locked in a room for 20 years in solitary isolation. I went into treatment and within the first few days I was like: "When am I going to be released?" The guy who ran the place said: "Marilyn, you have no social skills whatsoever, you have no idea."
When we get into the studio it's really great, but it's difficult to find the time to actually do the project. [The album] is still ongoing.
Did George push you into getting back into the studio as part of your recovery?
He's a nightmare. [Laughs.] I was doing an album with someone else and I was playing the stuff to him and he was like, "This is great," and he got really excited that I was doing music again and wanted to be involved because he's a control freak. He wanted to be everything and the big bass drum.
Did you ever contemplate putting out new music earlier during your addiction phase, perhaps? Or did you consider the music world too destructive?
I couldn't function as a human being, I couldn't even pay bills or open letters. Doing an album is such a huge area to operate in and I was not in that place.
I couldn't even speak, I was so introverted… The actual process of opening my mouth and speaking in front of people was a huge issue. To get in front of an audience and sing, that was so far away from where I was at that time. It had to happen in a natural kind of way.
You were known for your androgyny, as was David Bowie who died in January. Did he influence you at all?
I liked some of his music but I was never a fan of David Bowie to the extent of fanatical, but I'm appreciative of areas of his work.
He did that androgynous stuff—and I'm not slagging him off—but it felt like he was putting on [an act]. It wasn't something that came from the inside out. He would dress up like that. I'm not sure how weird David really was at the end of the day.
Madonna posted a throwback image on her Instagram of you two together in May. You must have had some crazy times together in the '80s…
She played a couple of tricks on me. George had a big birthday party at the Palladium in New York, I was in the DJ booth and I had to sing happy birthday to him at midnight. She kept coming up to me and tugging on my sleeve, going: "Can I dance with you?" It was three minutes to midnight and I was like: "I can't go all the way from the top floor to the dancefloor now… I've got three minutes."
She kept going on and on and I went, "For fuck's sake, alright." She grabbed my hands and walked me down the staircase and she grabbed my crotch. I'm looking down and go: "Your hand's still there."
We danced to her song, "Get Into the Groove," and everybody moves back and stands in a circle [around us] and we're both dancing. She stops and goes: "Do you realize how good this is for you?" [She meant] to be seen with her.
You had a secretive five-year relationship with musician Gavin Rossdale and said he was the love of your life...
I might have overemphasized that. I'm not sure about that at all—hindsight is 20/20. I don't think I was well when I said it. [Laughs.]
The relationship was first made public by George in his 1995 autobiography, but Gavin appeared to deny it until 2010. Was that hurtful?
When I go out with someone, I feel they're in love with me and I'm in love with them, I'm proud. Why would I [hide]? I understand in a business sense, 20 years ago, it wasn't so [acceptable]. I didn't tell anybody; that didn't sit right with me but I was prepared to do it.
When George came out with it I said: "Who cares?" I wasn't going to deny it. Not talking about it was one thing but denying it was another level.
It was extremely hurtful to be denied. As Shakespeare said: "A love denied blights the soul."
Marilyn's new single "Love Or Money" is out now.
'80s Singer Marilyn on Coming Back from Brink of Death and Gay Relationship with Gavin Rossdale | Culture