Police in Ponce Inlet, Florida said two people have admitted to shooting an 89-year-old woman who died on Wednesday.
One of the alleged shooters was the woman's caregiver, and the other was the caregiver's husband, according to the Ponce Inlet Police Department.
The victim of the shooting, Margaret D. Hindsley, died a short time after authorities responded to the scene on Thursday morning.
"Upon their arrival, they located an 89-year-old female resident suffering from gunshot wounds. Lifesaving efforts were begun and the victim was transported to Halifax Hospital by the Ponce Inlet Fire Department," the Ponce Inlet Police Chief Jeff Glazier wrote on the town's Facebook page.
The police department said that two suspects were "quickly taken into custody in the City of Oak Hill after admitting to a relative that they shot the victim."
According to Ponce Inlet police, Tyden P. Guinn, 24, and his wife Micayla F. Yusco, 22, were both charged with first-degree murder and armed burglary in connection with the fatal shooting.
The department stated that Yusco "was a caregiver for the victim and visited the victim twice a day."
In their Facebook post, police noted that the "vehicle driven by the suspects and the gun believed to be used in the crime were recovered."
"The investigation is a coordinated effort between the Ponce Inlet Police Department, the Volusia County Sheriff's Office, and the State Attorney's Office Homicide Taskforce," the police department stated.
In a separate incident in August, a 70-year-old woman was found dead and covered in concrete in her basement in North Carolina. Authorities arrested the woman's live-in caretaker, in connection with her murder.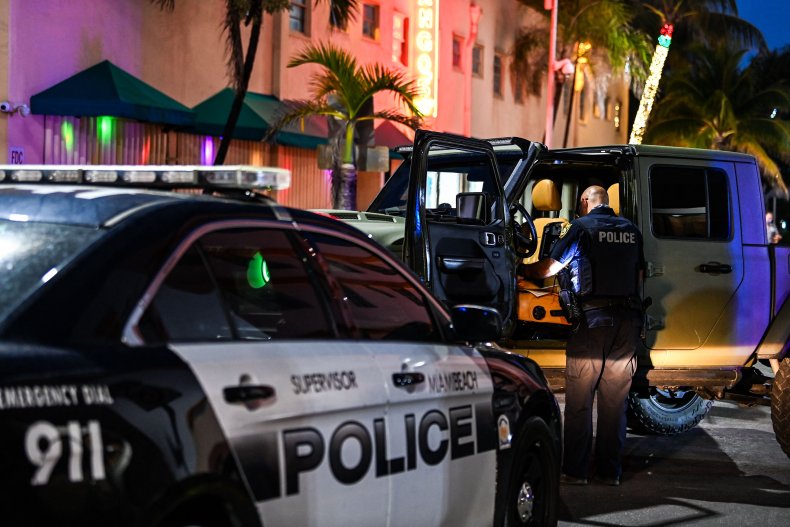 At the time, a detective told a local news station that the woman died as a result of "blunt force trauma to the head as well as strangulation by ligature," from a belt.
In another case in New York in November, a live-in health aide was charged in connection with the murder of an elderly man. Rene Ayarde, 28, lived with the man, Robert Raynor, 80, and faces murder charges as well as additional charges of manslaughter and assault.
Raynor was found beaten to death in July with the words "I touch little girls" written across his chest.
At the time of Ayarde's arrest, the motive behind the alleged killing was unclear. The arrest came months after one of Raynor's neighbors had found his body in the hallway of his building on July 19.