Woman Charged in Death of Elderly Man With 'I Touch Little Girls' Written on His Body
The live-in health aide of an elderly man found beaten to death in July with "I touch little girls" written across his chest has been arrested and charged with his murder.
Rene Ayarde, 28, lived with Robert Raynor, 80, in his Staten Island home and in addition to the murder charges, she also faces additional charges of manslaughter and assault, according to WNBC-TV, a local television news station.
The motive behind Raynor's death remains unclear, the station reported.
One of Raynor's neighbors found his body in the hallway of his building on July 19. A spokesperson for the Office of the Chief Medical Examiner said at the time he was killed by blunt trauma to the head and torso.
Investigators believed Raynor's body was dragged into the hallway from his first-floor apartment, the New York Daily News reported.
Police said Raynor had no history of sex crimes and he was not a registered sex offender, the news station reported.
Additionally, as police began investigating the case, Ayarde was charged with child abuse in July after she allegedly picked up her 3-year-old daughter and dropped her on the concrete. She also allegedly threw a bottle of water in her face, WNBC reported.
When a witness tried to call for help, Ayarde allegedly knocked them to the ground, saying, "Are you calling the police? Give me your phone," the station reported.
Her daughter was taken to a hospital, where investigators allegedly found various older injuries, the Daily News reported.
Raynor's daughter, Carolyn Whetstone, defended him in July. She said she felt angry about the comments written on his body and that they were untrue.
"That's not my father," Whetstone told the Daily News. "He would not touch a child. He would never violate anyone. He's got daughters and granddaughters that he's watched when he's come to visit me."
She also said that due to the COVID-19 pandemic, she could not reach her father by phone for a year. But when she asked police to make a wellness check on him, they reported that he was unwell and could barely move.
The neighbor who found Raynor's body said the phrase "I take dolls in my room for girls ages 1-5" was also written on his stomach. Additionally, "I touch" was written on his foot.
Ayarde lives in Jersey City and was extradited to New York Monday after being arrested in New Jersey, the Daily News reported. She was indicted in the Staten Island Supreme Court and ordered to be held without bail.
Newsweek reached out to the Richmond County District Attorney's office for comment Tuesday morning but did not hear back by publication. This story will be updated with any response.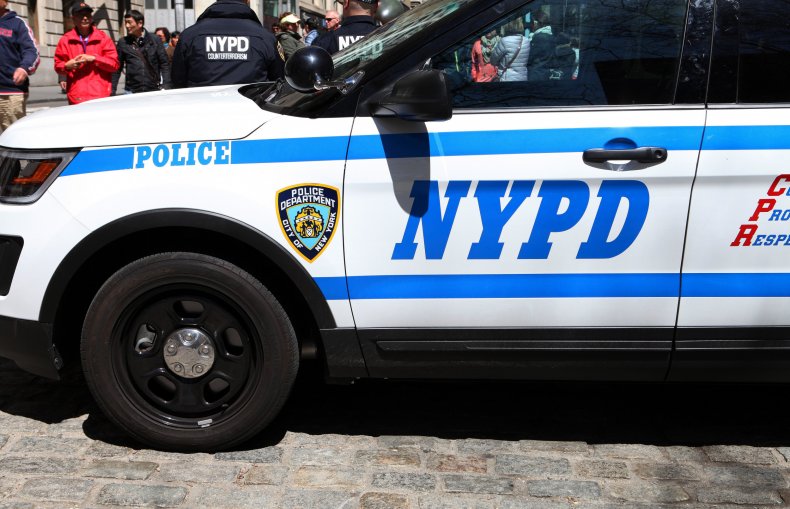 Correction - 11/30/21 11:47 a.m. ET: The headline of this story has been changed to clarify that the woman arrested has not been convicted of a crime.