Congress Subpoenas Online Platform 8chan Over White Supremacy and Extremist Content
The owner of the website 8chan, an anonymous platform where extremists, white supremacists and alleged gunmen have found an online home, has been subpoenaed by the House Homeland Security Committee to answer questions next month about countering potentially dangerous content published on the site.
"In recent years, violent extremist content has proliferated on both large and small social media platforms," committee chairman Bennie Thompson, a Democrat, and ranking member Mike Rogers, a Republican, said in a joint statement. "At least three acts of deadly white supremacist extremist violence have been linked to 8chan in the last six months. We have questions on what is being done to counter this trend so we can be sure it is being properly addressed."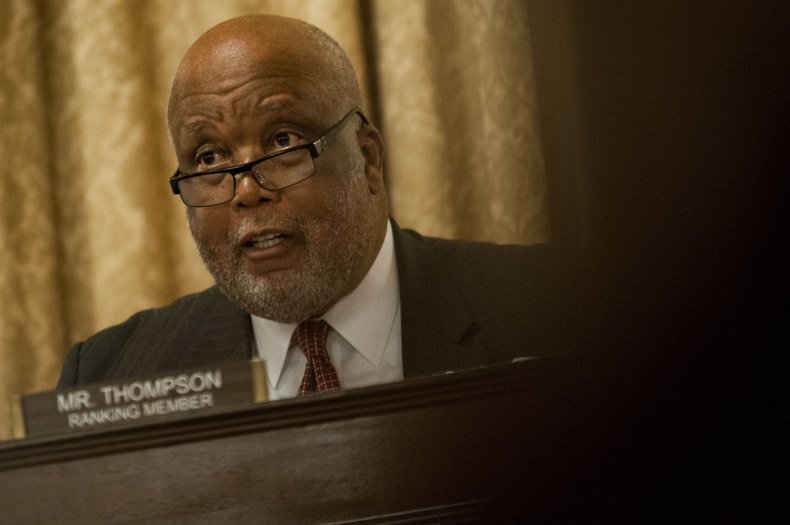 The subpoena, issued to 8chan owner Jim Watkins, came in the wake of two deadly mass shootings committed earlier this month by separate gunmen in Dayton, Ohio, and El Paso, Texas. The alleged El Paso gunman posted a 2,300-word manifesto filled with anti-immigrant and white nationalist language to 8chan just minutes before gunning down nearly two dozen people at a Walmart, making him the third alleged gunman this year to publish such a document on the open forum site before committing a violent act.
In March, just before the Christchurch, New Zealand, mass shooting that killed more than 50 people, the alleged gunman also posted a manifesto with similar racist sentiments. Another such manifesto was posted to 8chan just before the April shooting at Congregation Chabad synagogue in Poway, California, where 1 person was killed and three were injured.
Critics have long argued that the site does not do enough to monitor dangerous language, threats and content that is posted anonymously by users.
The website has remained offline since one of its service providers, Cloudflare, which helped 8chan combat cyber-attacks, said in the aftermath of the Dayton and El Paso shootings it would no longer work with the platform.
"They have proven themselves to be lawless, and that lawlessness has caused multiple tragic deaths," Cloudflare CEO Matthew Prince wrote in a blog post last week.
A U.S. veteran who now lives in the Philippines, Watkins has rejected the notion that his platform has contributed to shootings or violence.
"My company takes a firm stand on helping law enforcement, and within minutes of these two tragedies, we were working with FBI agents to find out what information we could to help in their investigations," Watkins stated in a 7-minute-long video posted to YouTube. An image of Benjamin Franklin appeared as the backdrop while the military bugle call "Taps" played. "We have never protected illegal speech, as it seems that we have been accused of by some less than credible journalists."
However, in an interview following the two most recent mass shootings, the website's creator told The New York Times that it was time to "shut the site down" because of the type of hateful messages and content it's fostered in recent years.
"It's not doing the world any good," said Fredrick Brennan, 8chan's creator, who also said he no longer works with Watkins. "It's a complete negative to everybody except the users that are there. And you know what? It's a negative to them, too. They just don't realize it."
The Homeland Security Committee's subpoena states that Watkins must appear the morning of September 5 to testify.