All the New TV Shows and Movies Coming Out to Commemorate the 20th Anniversary of 9/11
September 11, 2021 will mark 20 years since the attacks on the World Trade Center and Pentagon attacks which killed 3,000 people and changed the course of the 21st century forever.
To commemorate the anniversary of 9/11, the deadliest terrorist attack in history, many streamers and TV networks are set to release new documentaries and film. These will explore what happened that day, as well as the legacy of those events on the world as we know it.
Among the highlights is Worth, a new movie starring Michael Keaton as Kenneth Feinberg, the leader of the September 11th Victim Compensation Fund. HBO Max is currently airing Spike Lee's personal exploration of the attacks' effect on New York City. Apple TV+, meanwhile, has a new documentary featuring interviews with President George W. Bush about that day, as well as a Broadway musical about the aftermath of the attacks.
All the 9/11 20th anniversary shows and movies coming to TV and streaming in September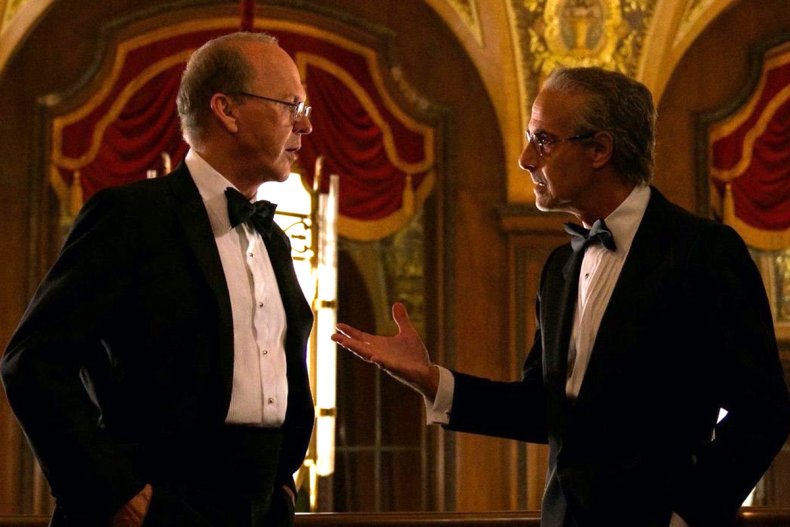 Streaming now: Turning Point: 9/11 and the War on Terror: Five-part docuseries.
September 3: Worth: Biopic starring Michael Keaton as a layer trying to find justice for victims of attacks.
History Channel
All synopses courtesy of the History Channel
September 10, 7 p.m. ET / PT: 9/11: The Legacy: "A new, poignant one-hour documentary sharing extraordinary stories of resilience and healing from the children impacted on 9/11—their life and legacy 20 years later.
September 10, 8 p.m. ET / PT: Rise and Fall: The World Trade Center: "A chronological look at the conception, construction and destruction of the World Trade Center towers."
September 11, 8 p.m. ET / PT: 9/11: Four Flights: "The riveting and emotional human stories of those aboard each doomed jetliner."
September 11, 10 p.m. ET / PT: 9/11: I Was There: "An intimate portrayal of the events of September 11 captured by ordinary people who chose to pick up their video cameras that day."
Hulu
Streaming now: 9/11: One Day in America: National Geographic's six-part doc series featuring the stories of first responders and survivors.
HBO Max
Streaming now: NYC Epicenters 9/11 -> 2021 ½: Spike Lee's four-hour documentary about New York in the years following the attacks.
Peacock
September 8: Memory Box: Echoes of 9/11: The results of a project 20 years in the making that saw eyewitnesses self-record what they saw that day in a New York recording booth shortly after 9/11. In this documentary (which first airs on MSNBC on September 8th at 10 p.m. ET), those eyewitnesses return after 20 years to reflect on their lives since.
Apple TV+
Streaming now: 9/11: Inside the President's War Room: A BBC and Apple co-production narrated by Jeff Daniels, which takes us into the West Wing on that day with new interviews with President George W. Bush and his closest advisers.
September 10: Come From Away: A filmed version of the Broadway musical set in the days after 9/11.
ABC
September 6, 7:30 p.m. ET: 9/11 Twenty Years Later: Women of Resilience: ABC News weekend anchor Linsey Davis shares the stories of four women and the trauma and loss they experienced after the attacks.
September 6: 9/11 + 20: The Longest Shadow: George Stephanopoulos narrates this five-part documentary, streaming online on ABC New Live.
September 8, 9 p.m. ET: Women of 9/11: A Special Edition of 20/20 with Robin Roberts: The Good Morning America co-host details the female contribution to the post-9/11 response.
September 10, 9 p.m. ET: 20/20 Special Edition: ABC World News Tonight anchor David Muir revisits survivors and first responders he has profiled. At 10 p.m., Diane Sawyer revisits 40 families who lost a father in the attacks.
September 11, 7 a.m. ET: 9/11 Twenty Years Later: America Remembers: A special edition of Good Morning America.
September 7: Rebuilding Hope: The Children of 9/11: Four families with children who were born after their fathers were killed on 9/11 share their stories of bravery and inspiration.
September 9: No Responders Left Behind: A feature length documentary about the efforts of an activist, a firefighter and Jon Stewart, who teamed up to lobby Congress to get health care for terminally ill first responders.
Showtime
September 10, 8 p.m. ET / PT: Detainee 001: The story of radical mujahideen fighter John Walker Lindh and the mission to capture him in the aftermath of 9/11.
Vice TV
September 8, 9 p.m. ET / PT: Too Soon: Comedy After 9/11: Comedy legends like David Cross, Janeane Garofalo and Marc Maron on trying to tell jokes in the emotionally fraught days after September 11.
Reelz
September 5, 8 p.m. ET: CIA vs. Bin Laden: First In: Senior figures in the hunt for Osama Bin Laden share their stories.
Wondrium
September 1: Reporting 9/11 and Why It Still Matters: Journalists tell their stories of reporting on the day of the attacks.
Paramount+
September 9: The 26th Street Garage: The FBI's Untold Story: Tom Selleck narrates the story of how the FBI was forced to evacuate its New York headquarters, and turn its parking garage into a new command center.
CBS News
September 10, 8 p.m. ET: Race Against Time: The CIA and 9/11: Interviews from top officials and elite operatives inside the CIA about their efforts to warn the United States about the potential of an attack orchestrated by Osama bin Laden.
September 11, 8:30 a.m. ET: 9/11: 20 Years Later: A CBS News special report providing coverage of the commemoration across the country.
September 12, 7 p.m. ET: 60 Minutes: The current affairs show dedicates its Season 54 premiere to the heroes of 9/11.
Smithsonian Channel
September 6, 9 p.m. ET: Ten Steps to Disaster: Series exploring the intelligence failures, missed warnings, and confusion at the top that led to the 9/11 tragedy.
September 6, 10 p.m. ET: The Missing Evidence: The real-life mysteries show explores the theory that the Twin Towers' sprinkler system led to their collapse.
September 7, 10 p.m. ET: Air Disasters: See how the Pentagon attack on 9/11 was carried out and how it permanently altered air travel today.
September 8, 10 p.m. ET: Crowning New York: The story of the construction of One World Trade Center at Ground Zero.
September 9, 10 p.m. ET: First Ladies Revealed: The stories of the first ladies during the Civil War, World War II and 9/11 are compared.
September 10, 9 p.m. ET: The Hunt for Bin Laden: Counter-terrorism experts take us through the search for the world's most-wanted man.