9 Best Museums in Berlin
The German capital is awash in amazing museums and you should carve out some time to visit these nine spots.
Berlin is the capital of the 20th century. And nothing better captures that than its museums, which are deep in Nazi and Cold War history. But beyond that, there are incredible museums dedicated to antiquity and priceless art too. You could spend a week here just going to museums every day. But let us save you some time. Here are the nine best.
Click here to view an interactive Google Maps list of the best museums in Berlin, Germany.
Berliners love this place but it's a bit of a sleeper hit with visitors as they are pummeled with such great museums that this Kreuzberg art museum gets lost in the Berlin shuffle. The Berlinische features the work of Berlin artists, from avant-garde painters to sculptures to architects, and some of the striking work here will knock you off your feet.
Alte Jakob Strasse 124-128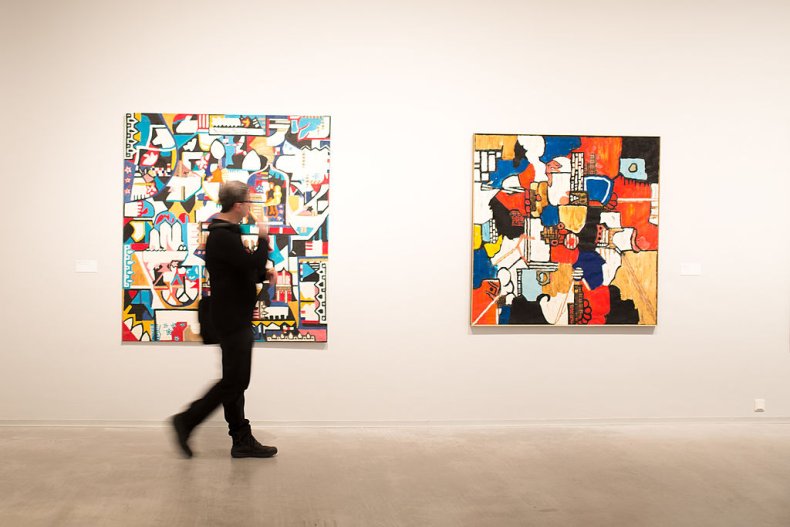 Ever since you arrived in Berlin you were hoping to see a real cyclops baby in a jar and perhaps long worm-like parasites that were pulled out of some unfortunate soul. Well, okay, maybe not. But once you ensconce yourself in this museum of medical oddities, you'll wonder what took you so long.
Charité Platz 1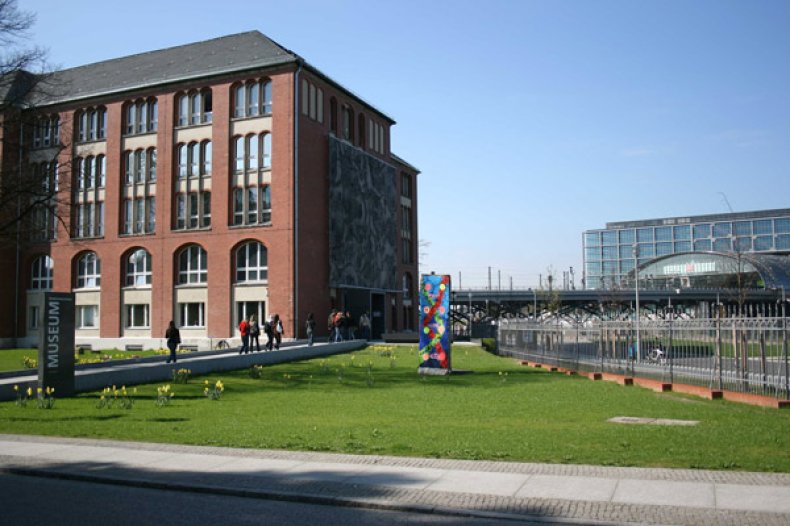 Set on the Spree River between Museum Island and Alexanderplatz, the museum dedicated to the nation formerly known as East Germany makes the history of East Germany's role in the Cold War very accessible to everyone. It helps that it's extremely interactive. You can sit in a Trabant and pretend you're driving through the streets of East Berlin via a TV screen in front of you. You can get a better sense of why East Germans were (and in some ways, still are) so fond of nudism (Pssst! it was the one thing the government couldn't regulate). You can see what a typical home kitchen was like under communism. And then you can eat East German specialties – if you dare – at the in-house eatery.
Karl-Liebknecht Strasse 1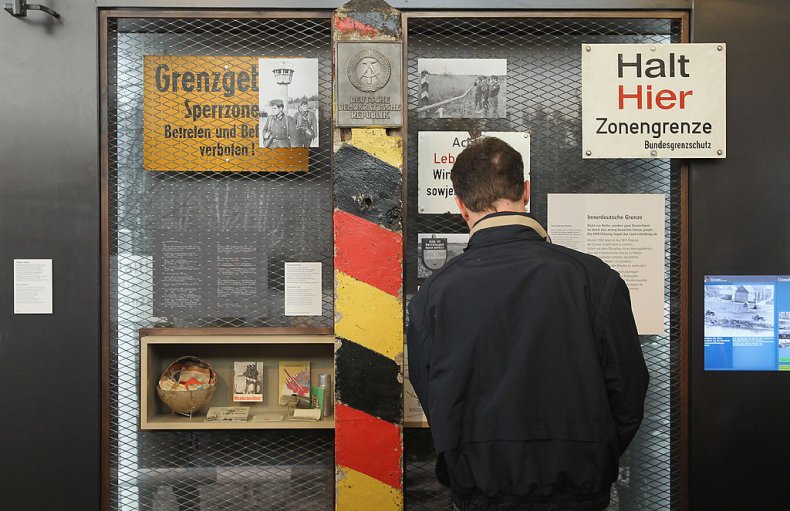 Located in Friedrichshain, the free open-air "gallery" is really just the longest extant section of the Berlin Wall. Many iconic images are still here: Brezhnev and Honecker locking lips and the Trabant breaking through the wall, among others.
Mühlen Strasse 3-100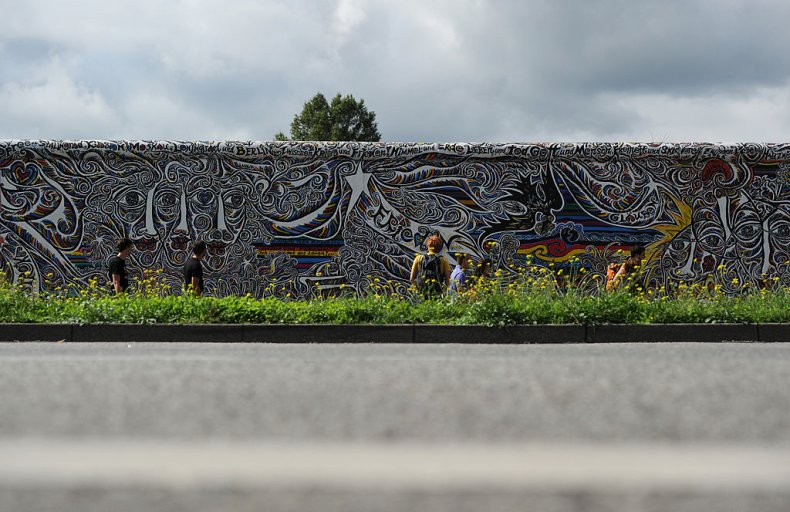 One of the great art spaces in Berlin, Hamburger Bahnhof is set in the old railway station dedicated to the train line that went between Berlin and Hamburg. Today it houses a splendid collection of art since 1960, right where the Neue Nationalgalerie leaves off. View works here by Warhol, Beuys, and Rauschenberg, among many others.
Invaliden Strasse 50-51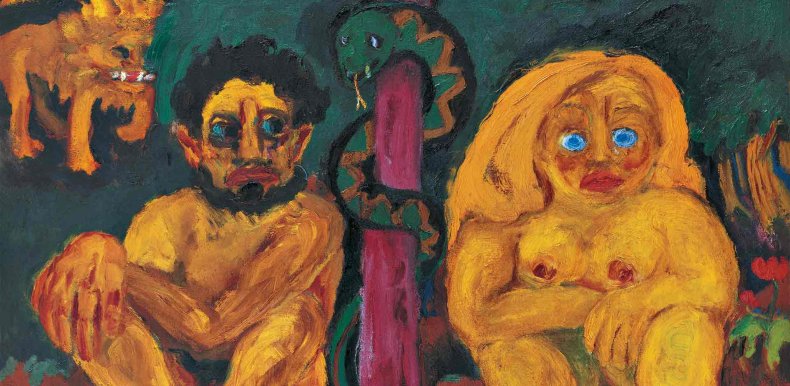 The largest Jewish museum in Europe, this intriguing spot opened in 2001 to great fanfare. Some of the permanent exhibition, which takes visitors through 2,000 years of German-Jewish history, is under renovation until 2020, but going into this building is worth the price of admission. Designed by "starchitect" Daniel Libeskind, the structure is at times intentionally disorientating the museum-goer to give the feeling of unease, perhaps to instill some fear into the visitor so they can empathize in some way with the plight of being a Jew in Europe in more uncertain times.
Linden Strasse 9-14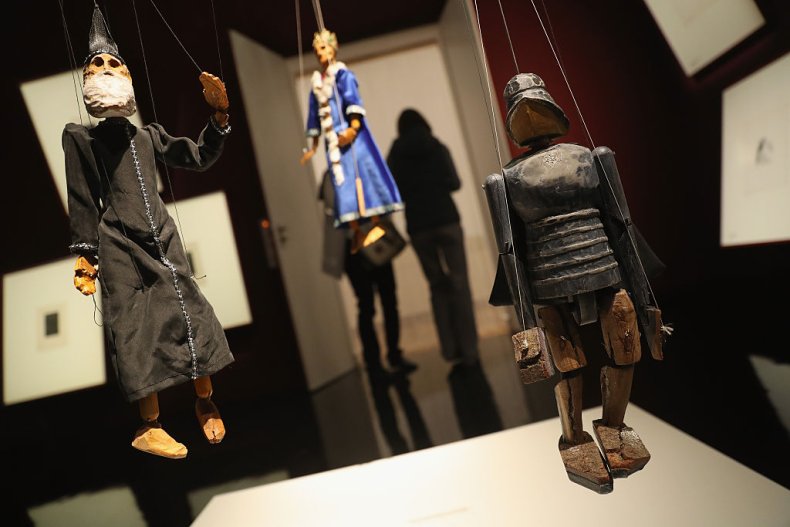 There are too many awesome museums – five, in fact – in this small swath of the German capital to list them individually, so here they are in one paragraph: the Alte Nationalgalerie, showcasing the work of the Neo-Classical, Romantic, Impressionistic, and Modernist movements; the Altes Museum, exhibiting cultural and artistic relics from the Greek and Roman periods; the Neues Museum, showing Egyptian art and artifacts; the Bode Museum, displaying sculpture from medieval times until the 18th century; and, finally, the wonderful Pergamom Museum, whose pièce de résistance is the Pergamom Altar, a monumental second-century BC structure taken from the eastern Mediterranean.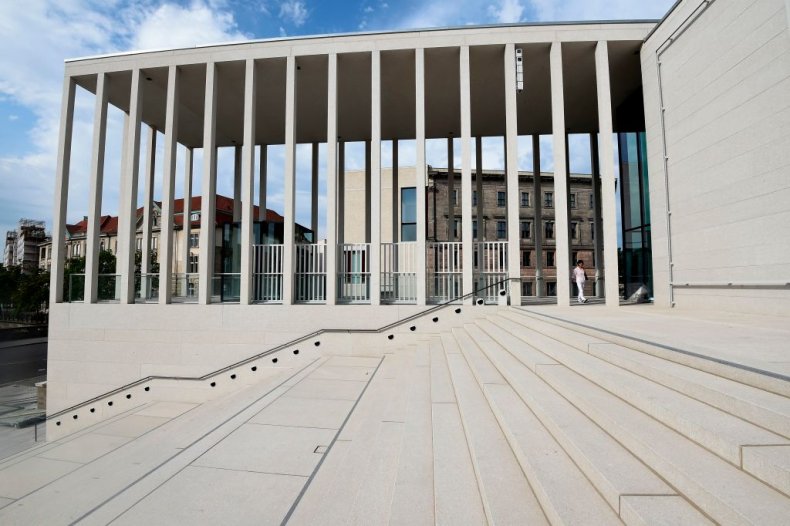 A museum dedicated to the nefarious work of the Staatssicherheitsdienst, or the "Stasi," because, let's face it, that word is a mouthful. The Stasi were the ruthless East German secret police and their job was to make everyone's lives as miserable as possible. They succeeded. This fascinating museum does an excellent job of revealing just how they did their jobs, spying on ordinary citizens to make sure they were not defying the daily rules of the autocratic communist regime or partaking in any activity that would be considered bourgeois. It's housed in the former headquarters of the Stasi, giving you an even better sense of this important, if unfortunate, aspect of East German history.
Rusche Strasse 103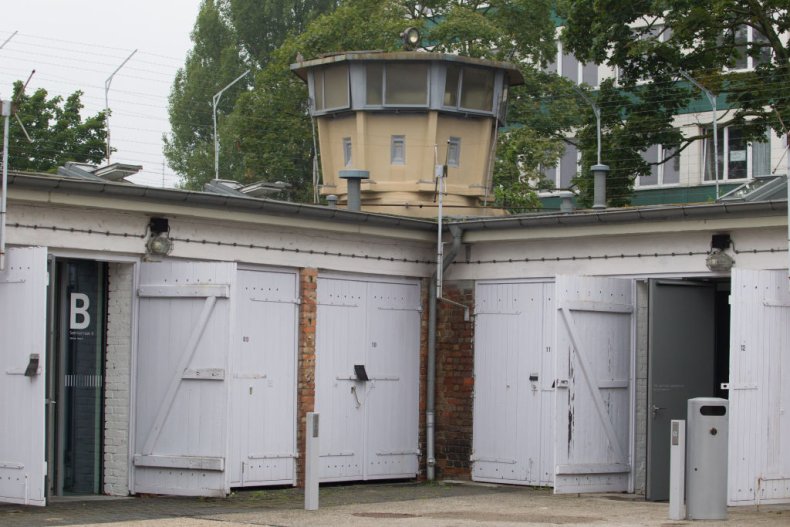 Known as the Topographie des Terrors in German, this indoor/outdoor museum is set on the site of the former Gestapo, or Nazi secret state police, and the SS headquarters. This photo- and text-heavy museum is an extremely well-done exhibition showing how the rise of the Nazi party came to dominate Germany and then most of Europe, causing epic death and destruction in its wake.
Niederkirchner Strasse 8