9-Year-Old Girl Opens 'Barkery' For Dog Treats to Raise Money For Local Animal Shelter
Caroline Wetherington, a 9-year-old girl in Chesapeake, Virginia, has opened "Caroline's Barkery," a bakery selling dog toys and treats to raise money for a local animal shelter.
"I make homemade dog treats and dog toys and donate all of the money I raise to the (Virginia Beach) SPCA," she wrote in a recent Instagram post. "Last year I raised $946. My goal this year is to raise $1,000!"
Caroline's Barkery sells large bags of her signature dog treats for $10 and small half-sized bags for $5. She also sells rope tug toys for $10 each.
Her mother, Missy Wetherington told WAVY that the project is completely driven by her young daughter, though she does help with cleanup.
"She's been passionate about animals almost her whole life," Missy said. "Now she's able to help use this fundraiser to fuel her passion."
The young baker reportedly has a dedicated customer base to help reach her goal, the news outlet reported.
In 2019, the Virginia Beach SPCA had approximately $4.7 million in operating expenses. The shelter predominantly makes its money from active fundraising and veterinary clinic fees.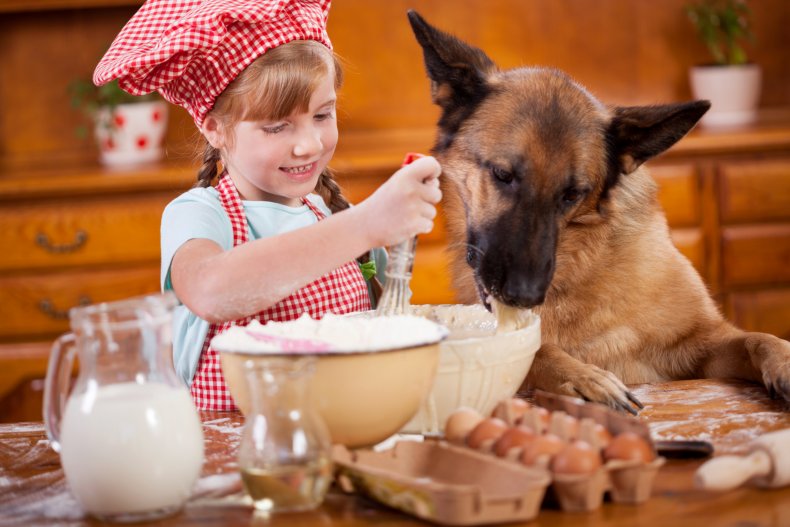 Most animal shelters in the U.S. aren't actually funded by taxpayer dollars. Rather, they predominantly make money from donations, adoptions, fundraising events and grants, according to the website Pet MD. Most local animal shelters cost about $5 million annually to operate, the site added.
Over the last year, the Virginia Beach SPCA assisted in the adoption of 1,012 dogs, 1,041 cats and 251 other types of animals. It has also helped provide 20,464 pet vaccinations, 3,581 vet appointments as well as 6,193 spay and neuter operations, to help keep stray animal populations down. It had 346 active volunteers who donated $129,720 volunteer hours.
Social media has helped shelters reach more people about the work they do for animals in the community, Maryann Regan, Director of Shelter Operations at the Animal Rescue League of Boston, told the aforementioned website.
"The more people know about and can see the work their donations support," she said, "the more likely they are to give."
Caroline's Barkery is just the latest innovative moneymaking idea for a local shelter. During the 2021 Tokyo Summer Olympics, the New Hampshire Dog Walking Club held its first annual "Doggy Olympics."
At 25 different partner organization venues, the fundraiser had bubble catching, dock diving, toy bobbing and other events to test dogs' physical and mental skills.
Newsweek contacted the Virginia Beach SPCA for comment.