'90 Day Fiancé' Season 8 Spoilers: Are Stephanie and Ryan Still Together?
One of the worst tropes about The 90 Day Fiancé lives on in Season 8 as Stephanie and Ryan enter the storyline on Sunday night. Their story will see yet another older, blonde woman fall in love with a 20-something who is, very likely, just using them for money.
We've seen it before: Usman and Lisa, Angela and Michael, Aladdin and Laura... now, it's Stephanie's turn to try to convince her loved ones that she isn't being scammed by a younger man who comes from the other side of the world, looking to make a life for himself in America.
Stephanie is a 52-year-old spa owner from Grand Rapids, Michigan. She'll be welcoming 27-year-old Ryan into her American life when he moves to the States from Belize via the K-1 Visa. This story doesn't involve a dating app. Stephanie actually met Ryan in Belize and fell in love quickly.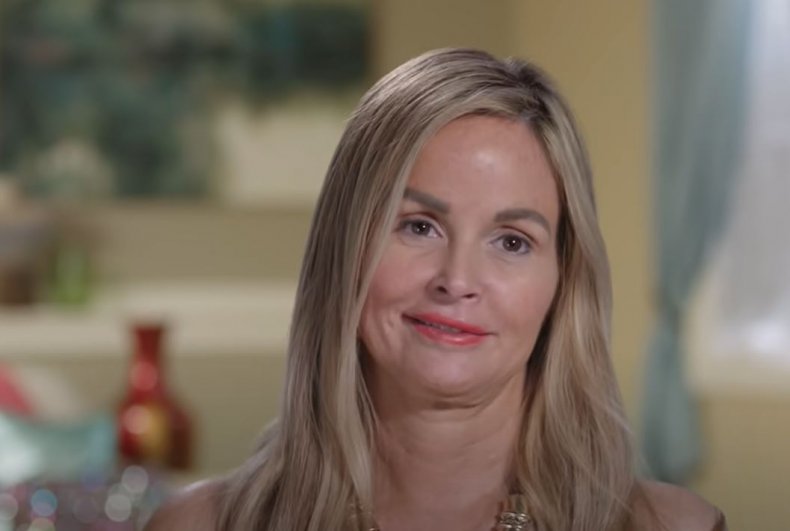 Teasers for Season 8 show that even Stephanie is a little wary of Ryan, though. She appears to be his main financial support, and the pair also have problems with Ryan's flirtatious behavior with other women. So, will they last?
There's a lot more to learn about the couple on 90 Day, especially given that their storyline is only just starting on Sunday. But we can find hints about the couple's current relationship status from their Internet presence.
At this point in time, it seems unlikely that Stephanie and Ryan are still dating. That's based on Stephanie's Instagram presence. There's not one trace of Ryan on her feed or Instagram story—not even a promotional TLC photo of the two that seems to be a contractual requirement of the show. Every other cast member has shared pictures and videos of their time on 90 Day before appearing.
Stephanie has posted some images of them togther on her Facebook fan account, which has only 45 followers. But her Instagram? Entirely void of Ryan.
Instead, to promote her appearance on the show on Instagram, she shared a text shot that features neither of their faces.
This is uncommon for couples who have remained together. Usually, a couple has photos from even before 90 Day filming, like another Season 8 couple, Yara and Jovi, whose Instagram feeds are full of travel photos from the years that they've been together previously.
It seems unlikely that, after falling in love with Ryan in person, on vacation, Stephanie wouldn't have one photo of their meeting on her page.
Of course, there's a possibility that Stephanie just isn't a big social media person. But that doesn't appear to be the case, either. She's been using her Instagram account every day this week.
So, we're willing to bet that Stephanie and Ryan have split post-filming. We're also taking into account some of Stephanie's own doubts. If she was already questioning Ryan's intentions while they were on the show, that doesn't inspire a ton of confidence. It's only a matter of time before we see how it all unfolds.