'911 Lone Star': Is Liv Tyler Leaving?
911: Lone Star (has now returned for Season 2 on Fox alongside its sister show 911 but it was without one of its biggest stars. The Season 2 premiere, which is streaming now on the Fox website and on Hulu, saw the show without Liv Tyler as Michelle Blake. The character was revealed to have left the team so as to dedicate more time helping homeless people with mental health problems after spending most of the first season searching the streets for her sister.
This plot development comes after Liv Tyler announced she would not be back for 911: Lone Star Season 2 back in September 2020. Though the Lord of the Rings actor had been signed up for multiple seasons, Deadline reports she approached producers over the summer looking to leave the show due to the difficulties of traveling to film during the pandemic. The actor had been commuting from London to Los Angeles to film, something that has become more difficult during COVID-19.
In a statement, 911: Lone Star co-creator Tim Minear said of her departure: "What a thrill it was having a movie star of Liv Tyler's stature to help us launch the first season of 911: Lone Star. We loved working with Liv and will be forever indebted to her for her haunting, powerful portrayal of Michelle Blake. While we were able to tell a complete chapter in Michelle's story, as with Connie Britton on our mothership, we also feel like there are more stories to be told. The door here will always be open for a return."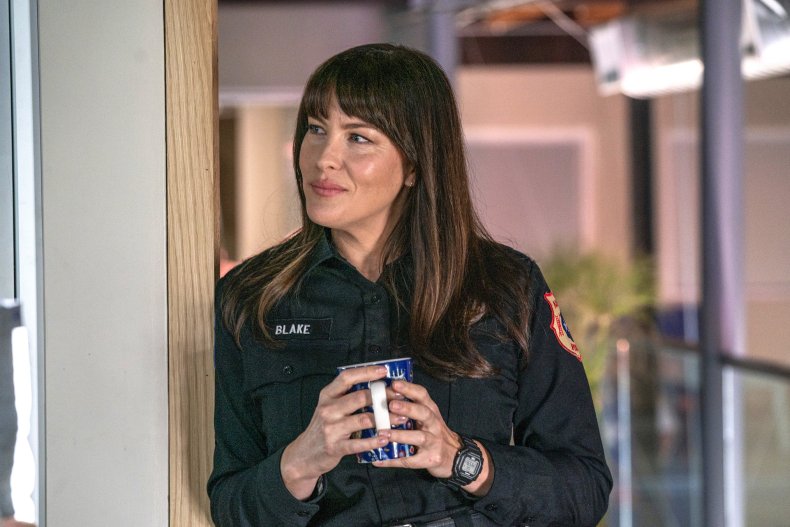 This explains why they decided to not kill off her character, and indeed kept Michelle in Austin, meaning she can return at any point once international travel becomes easier.
Minear alluded to this when he told TVLine: "I think there are really interesting stories to be told about a first responder who, as we put it in the first episode, gave up her occupation to pursue her vocation. I think that's a very interesting story to tell. Just like my dream was to somehow get Abby to come back to 911 [after Connie Britton's departure], my dream is to get Liv Tyler back on Lone Star." He also confirmed that he had discussed this possible return with Tyler.
There is some precedent for this within the world of 911. After leaving at the end of Season 1, Connie Britton returned to the Fox show in its two-part Season 3 finale.
While 911: Lone Star saw Tyler's character written off, fans got to meet the show's latest series regular Tommy Vega, played by Suits' Gina Torres, whom Minear had previously worked with on Firefly.
The official character description reads: "With her husband's restaurant going under, Tommy has no choice but to re-enter the workforce to support her family. Though it breaks her heart to be apart from her little girls, Tommy will show the world that no matter how much time has passed, when she puts on that uniform, she's still a boss."
911: Lone Star airs Mondays at 9 p.m. ET / 8 p.m. CT on Fox.