'9-1-1': Is Ryan Guzman Leaving As Eddie?
9-1-1 is now one episode away from its Season 4 finale, but one character might not make it to the end of this run of episodes. The most recent episode of the Fox show saw Eddie Diaz (played by Ryan Guzman) shot in the chest by a sniper, in a twist that has fans worrying he is exiting the show after 50 episodes.
Is Ryan Guzman leaving as Eddie on 9-1-1?
Though Eddie has some pretty serious injuries, he is not going anywhere just yet.
Fox has already released the details of the season finale, "Survivors"–a title that bodes well for Eddie. The synopsis for this reads: "In the aftermath of the shooting, Athena [Angela Bassett] and the 118 are on high alert when a sniper is targeting members of the LAFD. Meanwhile, Maddie [Jennifer Love Hewitt] makes a life decision in the all-new 'Survivors' season finale episode of 9-1-1."
More importantly for fans, the cast list for Season 4, Episode 14 includes Guzman, playing Eddie, confirming he will be back for the next episode.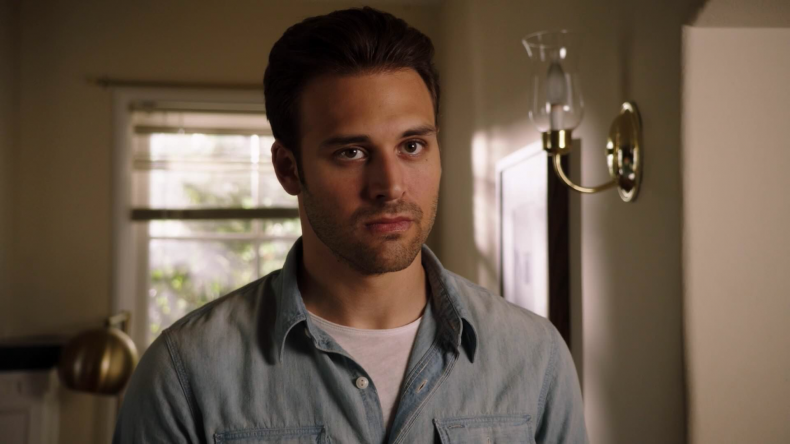 His future after that is less certain. 9-1-1 actor Peter Krause would not confirm in an interview whether his co-star is leaving. Speaking to TVLine about the latest development, he said: "I was really surprised. When the script came out at work, everyone was looking at each other speechless, wondering what was going on and what was going to happen. There are a lot of shootings in this country, and I can guarantee you that Tim Minear will handle this in the finale in the sensitive way that he does."
Whether he will survive the finale is another matter. The promo for the next episode seems to show him being given CPR, and we see Buck [Oliver Stark] tell Eddie's son Christopher [Gavin McHugh], "Your dad is not coming home tonight."
Guzman's future on the show is less certain, though there is one sign he may be returning. The show was renewed for Season 5 this May, with Guzman included on the cast list on TVLine's announcement of the renewal.
That said, the actor has been the subject of controversy this year that saw him at odds with some of his fellow cast members. After tweets were found from his wife, in which she admitted to using the n-word, Guzman said on Instagram, "I have plenty of friends — Black, white, Asian, Indian, whatever they are, Korean — and we make fun of each other's races all the time," Guzman said in the video. "We call each other slurs all the time. We don't get butt-hurt at all because we know the actual person, we know who each other are."
Co-star Oliver Stark responded to this by tweeting, "There is absolutely no excuse for the use of the n-word." 9-1-1 star Aisha Hinds also commented on the situation, writing, "There's sadly no version of this indefensible discourse that doesn't exacerbate that grief. There's legions of learned behaviors that need to be named and neutered so we don't continue to give life to them."
Though Guzman has at least one more episode as Eddie, viewers will have to tune in to the 9-1-1 season finale on Monday, May 24 at 8 p.m. ET / 7 p.m. CT on Fox to find out whether he will still be a part of the show come Season 5.
All episodes of 9-1-1 so far are streaming on Hulu.