What Is Spice? Explaining the Drug Found in Aaron Hernandez and Why It's Dangerous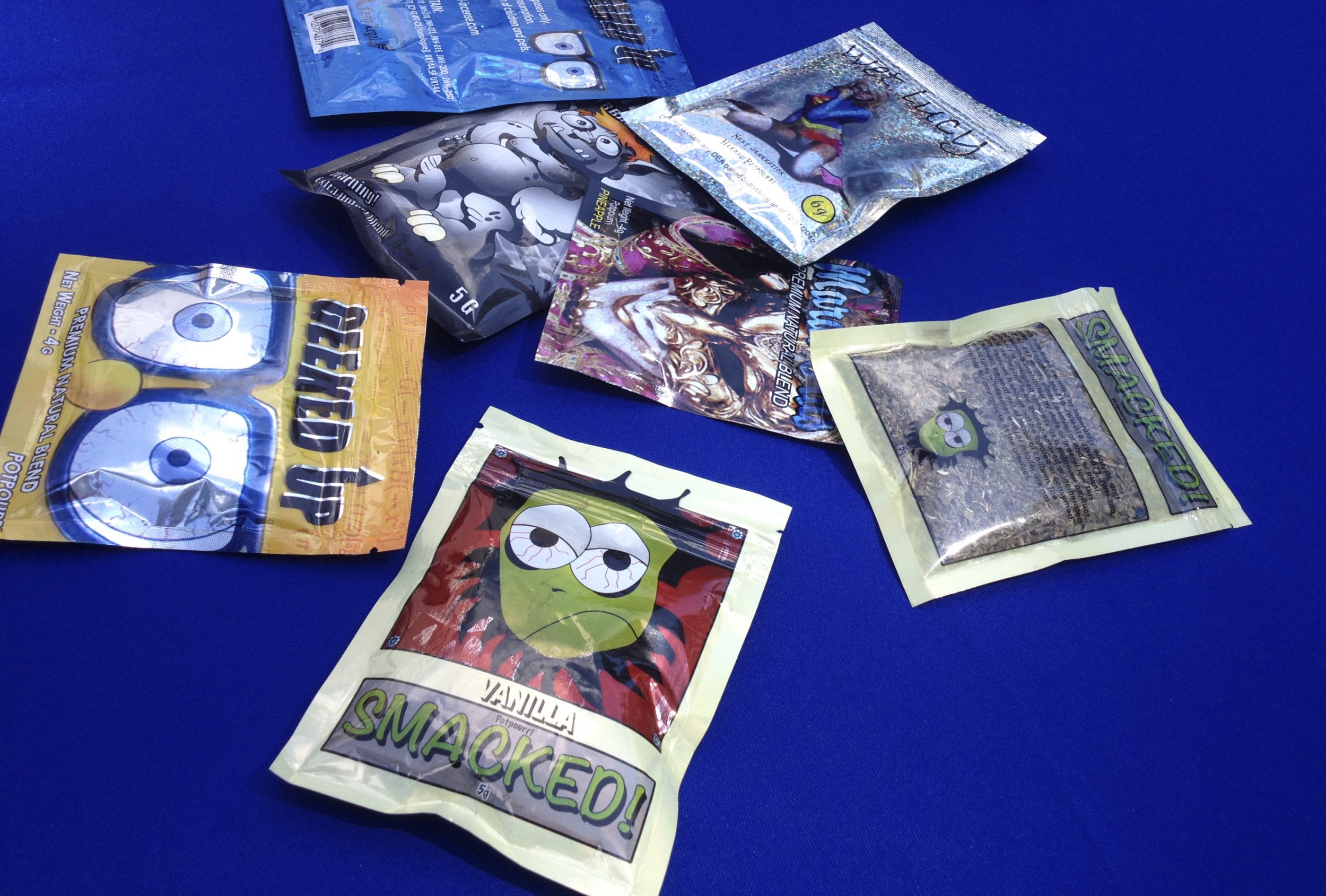 It's taken on nicknames like the "zombie" drug, "fake weed," synthetic marijuana, K2 and spice, but no matter it's verbal street distinction, spice is a chemically produced drug made to look like regular marijuana that has had major adverse and dangerous effects on users for years now.
Most recently, spice again splashed across headlines following the suicide last week of former NFL star tight end and convicted murderer Aaron Hernandez. A kidney fluid screen run during the 27-year-old's autopsy found traces of K2 and prompted a state police raid of the Souza Baronwski Correctional Center in Lancaster, Massachusetts on Monday, Newsweek reported.
If used, the drug can result in a litany of side effects or problems. Often times, the drug is laced onto plant-looking materials that can be smoked just like marijuana or tobacco. The active chemicals in K2 are called cannabinoids, which, according to the National Institute on Drug Abuse, are part of a new group of drugs called new psychoactive substances (NPS). Described as "mind-altering," NPS are created to have the same effects as other illegal drugs. They can be used in a liquid form or sprayed onto plant materials.
Found in colorful packages, the sale of the drug began in the early 2000s and to date, there are more than 150 different compounds, CBS News reported in February. States across the country have made the compounds illegal, but new forms continue to hit the street and market as a way to circumvent laws.
It's possible Hernandez, who was found guilty of first-degree murder of his fiancée's sister's boyfriend Odin Lloyd in April 2015, somehow received the drug by mail. Officials told Newsweek that paper could be dipped into a liquefied form of the drug and then mailed as a letter.
The former New England Patriots star is just one of several high-profile cases involving K2 or spice. Ex-Patriot turned Arizona Cardinals linebacker Chandler Jones had a "bad reaction" to synthetic marijuana that led to his hospitalization in January 2016. Only a month before Jones' incident, then NFL Draft prospect and Ole Miss star defensive tackle Robert Nkemdiche experienced a hallucination that someone was chasing him in an Atlanta hotel and fell through a window 15 feet to the ground where a bush broke his fall and potentially saved his life. He was reportedly using synthetic marijuana at the time. He was later selected by Arizona late in the first-round of the 2016 draft.
There are many more cases that haven't involved sports stars. Roughly 40 people were made sick from a K2-like drug in Newark, New Jersey last week, and while no one died, many were taken to hospitals for treatment. Officials were looking for the source of the outbreak that largely affected homeless people.
Investigators in Brooklyn, New York, and St. Petersburg, Florida, have also confronted spikes in recent months in the use of and overdoses of K2.