Aaron Rodgers Speaks on Future, Reveals He Won't Follow Tony Romo and Drew Brees Into Commentary Booth
Aaron Rodgers has revealed he is unlikely to follow Tony Romo and Drew Brees into the commentary booth once he hangs up his cleats.
Romo swapped football for a commentary role with CBS following his retirement three years ago, while earlier this year Brees reportedly signed a contract with NBC to begin his broadcasting career once he retires.
Rodgers, however, all but ruled out transitioning from the field to the commentary booth.
"I've given a lot to this game," the Green Bay Packers quarterback said during an appearance on The Pat McAfee Show on Tuesday night.
"I've been playing since I was in eighth grade. I've been playing 16 years and I just feel like when I'm done I want to be done. I think it'd be fun to help out an age group that I feel like is real impressionable still, like high school kids.
"I think being able to volunteer, help, or just help with some quarterback stuff I think would be fun. Just because I love the game so much I don't want to totally get out of it, but as far as the pro level, I don't see myself doing anything with it."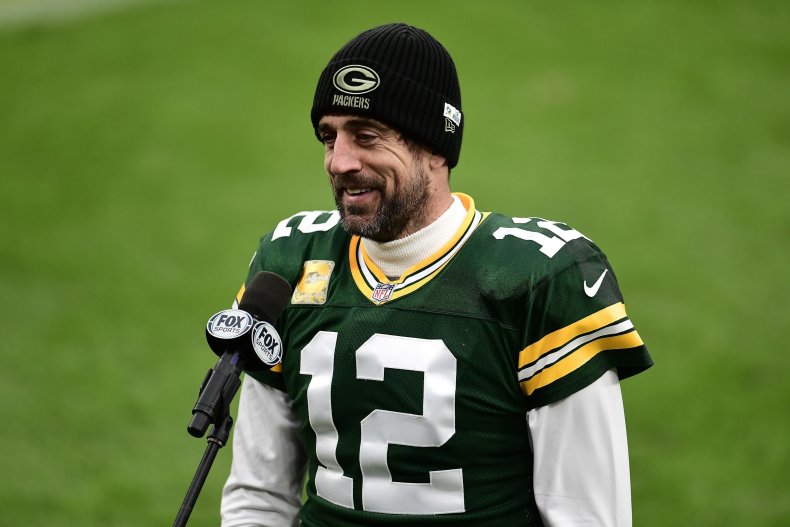 Since retiring in 2017, Romo has emerged as one of the stars of NFL broadcasting. Working alongside Jim Nantz, the former Dallas Cowboys quarterback has won fans over with his enthusiasm and the seemingly uncanny ability to predict the plays teams will run.
In February this year, Romo signed a five-year extension with CBS until 2022, worth $17 million a year. The deal dwarfs the $3 million a year contract Romo first signed with the broadcaster in 2017 and makes him the highest-paid broadcaster in NFL history.
Two months after Romo penned his lucrative extension, the New York Post reported Brees had agreed to join NBC once he retires from playing. While the broadcaster is yet to officially confirm the deal, the report suggested the New Orleans Saints quarterback is being seen as a potential replacement for Cris Collinsworth on Sunday Night Football.
Brees, who will be 42 in January, is expected to begin his broadcasting career as game analyst for Notre Dame games and as a studio analyst for Football Night in America.
In March, the veteran quarterback signed a two-year contract extension worth $50 million, seemingly putting an end to speculations that he may retire at the end of the season.
It did not take long, however, for Brees' future to be brought into question again after Saints coach Sean Payton accidentally seemed to lift the lid on his star's plans.
"The unique situation with our team and with our quarterback, Drew Brees, is he's announced he's coming back for his final season," Payton told ESPN's Get Up two weeks later, before clarifying his comments and explaining he did not know when Brees plans to retire.
After 16 seasons in the NFL, Rodgers, who was part of NBC's coverage of Super Bowl XLVI, could offer a similar level of insight to Romo and Brees. Unfortunately, however, it appears he will remain on the other side of the cameras.