AARP Apologizes for 'OK, Boomer' Retort, Says Point 'Divorced From Its Context' in Social Media Brouhaha
After an ill-received retort against the "OK, boomer" meme by senior executive Myrna Blyth, the American Association of Retired Persons (AARP) has issued a clarification of Blyth's statement, saying the "point really got divorced from its context."
In an interview with Axios, Blyth was reported as saying, "OK, millennials. But we're the people that actually have all the money."
The quote was used in an article detailing the annual revenue generated by the AARP, which is in excess of $174 million yearly through advertising in its two magazines, its video studio and digital advertising.
"We've created a media presence almost from the year we were founded in 1958," Blyth said. "It's a huge part of [the] way [we] try to communicate to our members."
Newsweek subscription offers >
Outraged members of younger generations took to the internet to complain against the perceived insult.
Twitter user @MookieHarris317 said, "Way to be the arrogant, condescending face of what people hate about your generation, Boomer."
"This woman called me Jason for the first five years of my career, so... this tracks pretty hard," tweeted Esquire staff writer Justin Kirkland.
Defending her generation, @MistyHaskettSMA tweeted, "I don't hate you. You're my daughter and my nieces and nephews and the children of my friends. You may think the 'OK, Boomer' retort is cute or funny, but it's dismissive and divisive."
While the AARP acknowledged that the quote was reported accurately, a blog post written by Senior Vice President of Media Relations for AARP Jason Young said when Blyth's statement "appeared out of context on social media, it was taken as a 'clap back' at millennials. That is not what we intended."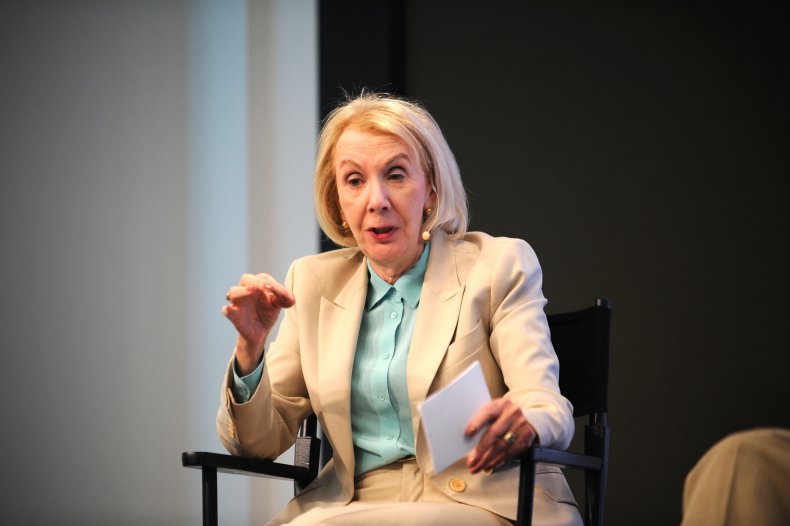 "We regret how we made our case," the statement continued. "As the adage goes, we ask that you consider our deeds and not only our words."
Stating that the AARP "did not intend to contribute to an intergenerational feud that's contrary to how we've worked for over six decades," the blog post rephrased Blyth's original quote.
"Americans age 50 and over are a significant enough source of spending power that advertising executives should not overlook us or dismiss us," read the post. "It's wrong to rest on stereotypes that older people 'hurt their brands,' 'won't try new products' and 'aren't digitally literate.'"
"These stereotypes are not OK."
Young goes on to list ways in which the AARP has helped younger generations, including helping to preserve the Affordable Care Act, campaigning to keep prices of prescription drugs down and working to bring both young and old people together during election cycles to "create needed change on issues."
AARP Apologizes for 'OK, Boomer' Retort, Says Point 'Divorced From Its Context' in Social Media Brouhaha | U.S.