In a recent interview about her organization's media presence, a senior executive of AARP—the American Association of Retired Persons—took a jab at the viral "OK, boomer" meme by making fun of the relative destitution of younger Americans.
The executive, Myrna Blyth, made the comment during an interview with Axios. Blyth serves as the senior vice president and editorial director of AARP Media. AARP is a non-profit organization, 38 million members strong, whose mission is to "empower people to choose how they live as they age," according to its website. To qualify for membership, applicants must have already passed their 50th birthdays.
"OK, millennials," Blyth reportedly said in the interview. "But we're the people that actually have the money."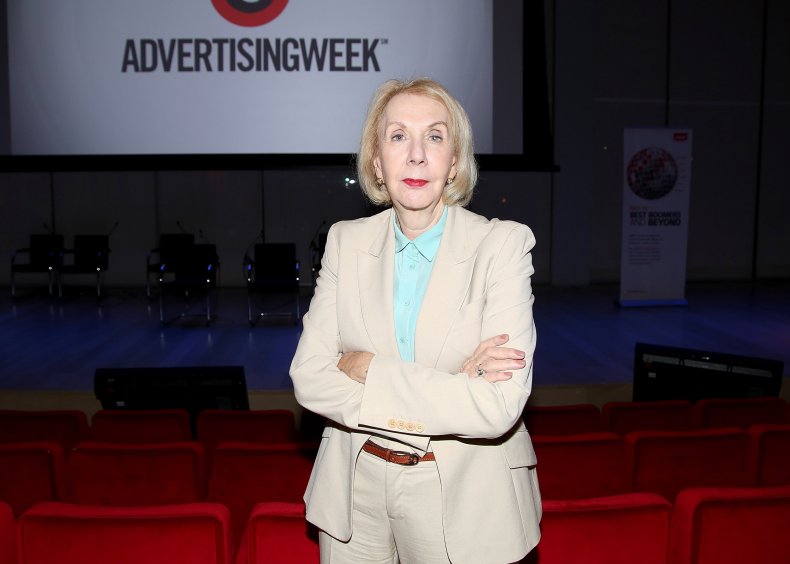 Blyth's retort was a reversal of "OK, boomer," a meme that originated on the video app TikTok before migrating to the "real world."
The phrase quickly caught on as a dismissive response to elders who chide millennials or members of Gen Z or express views typically unpopular among those groups, such as the denial of climate change or support for President Donald Trump.
"Teenagers use it to reply to cringey YouTube videos, Donald Trump tweets, and basically any person over 30 who says something condescending about young people—and the issues that matter to them," the New York Times reported.
Some members of Blyth's cohort have taken extreme offense to "OK, boomer," with one radio host going so far as to claim that it was as bad as a certain racial slur historically applied to African Americans. The meme even found its way into politics: A young member of New Zealand's parliament used the retort when an older colleague heckled her during a speech.
Blythe's words are backed up by AARP's financial influence. She told Axios that the company generates a total of "$7.1 trillion in annual economic activity" every year. AARP has also emerged in recent years as "one of the largest media companies in the country," according to Axios.
AARP's reach has also been known to extend beyond simply influencing its members' purchasing choices. "In recent years, it had influenced major federal legislation on issues including Medicare, Social Security, and pension reform through a coordinated effort of professional lobbyists and grassroots volunteers numbering close to 1 million," a 2007 case study from Stanford University's Graduate School of Business noted.
"We've created a media presence almost from the year we were founded in 1958," Blyth said. "It's a huge part of [the] way try to communicate to our members."
Axios reported that organization's bi-monthly magazine, aptly titled AARP The Magazine, was the number one most-circulated periodical in the United States in 2018 and 2019, having surpassed People in 2017. The second most-circulated magazine in the country was AARP Bulletin. That assertion ran counter to reporting by data journalism company Statista, which found that ESPN The Magazine was the reached the largest U.S. audience of any magazine in 2019. However, Statista acknowledged AARP The Magazine as having the most subscribers.
AARP reportedly pulled in $142 million in 2017 from print advertisements in both magazines, as well as $32 million in digital advertising, according to the Axios piece. But this was only one of the brand's revenue streams. AARP has also garnered "$299 million annually on membership dues, which cost about $16 yearly per person," Axios reported.
The economic clout behind Blyth's words might have added to the sting felt by younger readers the Axios piece. As Newsweek previously reported, almost half of younger adults feel that high cost of living has prohibited them from purchasing homes of their own. Meanwhile, "[m]ore Millennial households are in poverty than households headed by any other generation," according to a 2017 report from the Pew Research Center.
On Tuesday evening, a spokesperson for AARP reached out to Newsweek via email. "Myrna Blyth's words are being taken out of context," he wrote. "Blyth's point is that ad and marketing execs routinely pit generations against one another and overlook older people, especially older women."
"Our societal challenges need generations to work together to solve them," the email concluded.
This article has been updated to include comment from AARP.