Abby Huntsman Accuses 'The View' Producers of 'Rewarding Bad Behavior'
Abby Huntsman has become the latest onetime panelist on The View to speak unfavorably about her time on the popular daytime talk show.
Huntsman joined the long-running program as a co-host in September 2018, and vacated her seat at the table in January 2020.
While she initially stated she was leaving the show to serve as a senior adviser for her father, Jon Huntsman Jr., on his ultimately unsuccessful Utah gubernatorial campaign, the TV personality has revealed there was more to the story.
Though she did, indeed, aid Republican Huntsman Jr. in his campaign, she revealed that her mind was made up about her future on The View long before she shifted gears and entered politics.
Speaking on a new episode of her podcast, I Wish Somebody Told Me, Huntsman said that the show "did not reflect my values" as she accused those behind the scenes of "rewarding people for bad behavior."
While she has vowed that she is "never going to write a tell-all book," Huntsman spoke out against the "executives in charge" for fostering an environment focused on "money and the tabloids."
She said: "You would see people act in ways that were not OK, that was very much part of the toxic environment of The View, and here we were going on the air criticizing others for toxic culture."
Recounting her final day on the show, Huntsman added: "When I was walking out of the building that day, I was living again. I could breathe and feel myself breathing. I was present and I hadn't been present for the almost two years I was there."
In a further interview with DailyMailTV, Huntsman said of the show: "When it came down to it, it wasn't an environment that I was ultimately proud of and it didn't match my priorities in my life. If I'm going to leave my children and go do something, I want to make it worth it."
While she was often seen having fiery showdowns with her co-hosts, Huntsman stressed that her issue was with the executives who ran the show.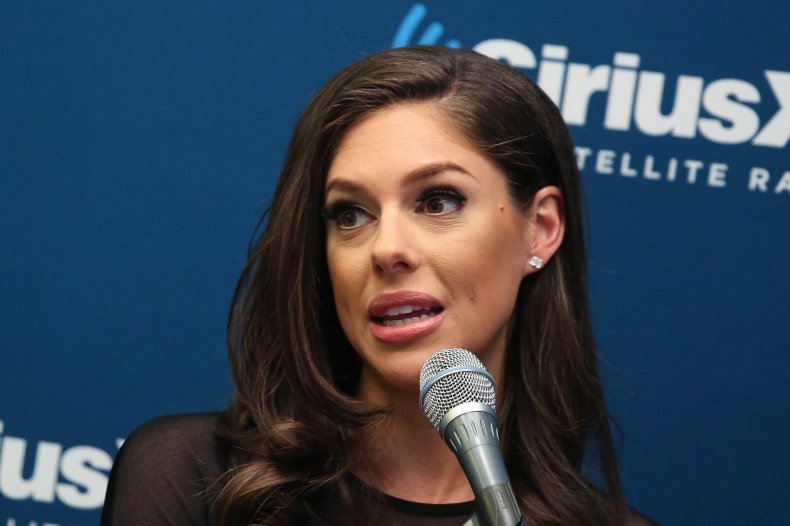 "When the execs hired me, I said: 'I am not coming in to be a talking head for any organization, any political party, I'm coming in as Abby,'" she said. "But very quickly you realize that's not how it goes there.
"I learned very quickly getting there that no one was going to pick me up if I fell. So when there was stuff being gossiped about [and] it was leaked from within—and you knew that—you feel isolated, you feel alone and you don't feel like there's anyone there to help you out."
Representatives for ABC and The View told the outlet in response to Huntsman's comments: "Twenty-two incredible women have had a seat on the panel and have worked in collaboration with the dedicated group of professionals on our staff.
"Abby will always remain a part of The View family and we look forward to continuing the conversation with her when she visits next month."
Former panelists Meghan McCain and Candace Cameron Bure—who, like Huntsman, are conservatives—recently spoke about their respective decisions to quit The View.