What is Non-Hodgkins Lymphoma? Abby Lee Miller Diagnosed with Cancer
Former Dance Moms star Abby Lee Miller diagnosed with cancer one day after undergoing emergency surgery on her back.
It was initially believed Miller was suffering from a spinal infection, which landed her in Cedar Sinai Marina Del Rey Hospital early Tuesday morning. But upon surgery, Dr. Hooman M. Melamed, an orthopedic spine surgeon, discovered Miller was suffering from non-Hodgkin's lymphoma, a type of cancer that develops in white blood cells called lymphocytes.
So far, Miller has only been issued a preliminary diagnosis, and Melamed told People magazine it was unclear what stage of cancer Miller had. "We're getting an oncologist involved and we have to figure out what the next steps are as far as chemotherapy or radiation or more spine surgery," he said.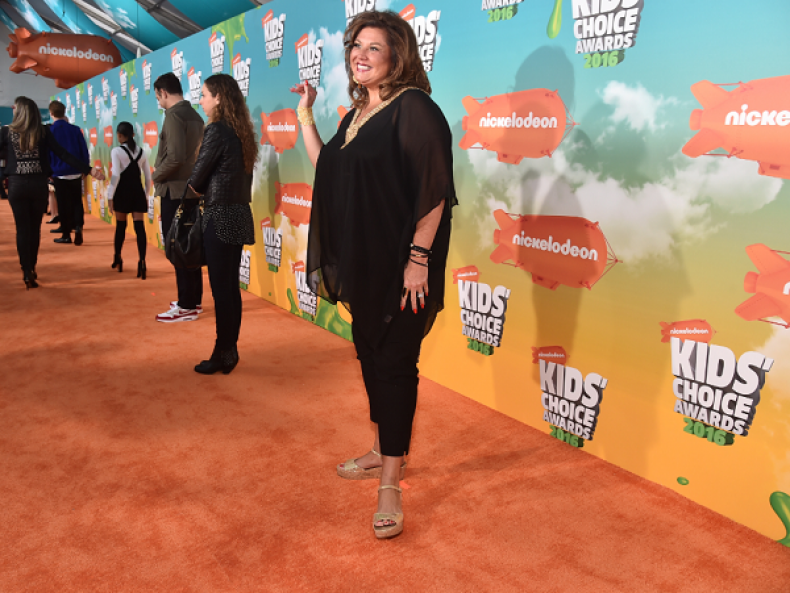 "Depending on the tumor type, depending on the sensitivity of the tumor—it just depends on the type but I feel more than yes, she will undergo chemotherapy or radiation," he continued.
Miller, 51, was taken to the hospital due to "excruciating neck pain" on Tuesday. The former dance instructor was also experiencing weakness in her arm, causing Melamed to perform a four hour emergency multi-level laminectomy. "If we didn't do something, she was going to die," Melamed said. "Her blood pressure was bottoming out. She was not doing well."
Although Miller "made some recovery" 24 hours after her surgery and is said to be regaining sensation in her body, Melamed noted the reality star still has a long journey ahead of her. "There's a chance this can spread to any part of the body… this is probably coming from somewhere else," he said.
The ex-dance coach was served a 366-day prison sentence on charges of bankruptcy fraud, but transferred to the Residential Reentry Center—a halfway house in Long Beach, California—on March 27 after getting cleared for an early prison release. She is expected to leave the halfway house on May 25.