'Dance Moms' Jailbird Abby Lee Miller May Get Early Prison Release
Abby Lee Miller may be a free woman soon.
The Dance Moms star was ordered to serve one year and one day behind bars on charges of bankruptcy fraud and concealment of bankruptcy assets. However, the Federal Bureau of Prisons shaved nearly a month off her sentence, according to a Thursday E! Online report. Instead of her scheduled release date of June 21, Miller will reportedly regain freedom on May 25.
The infamous dance instructor was indicted for fraud in 2015 after authorities discovered she used a secret bank account to hide income she earned from her TV deals, master classes and merchandise sales from 2012 to 2013. Miller, 51, has been serving time at Federal Correctional Institution Victorville prison in California since July 12, 2017.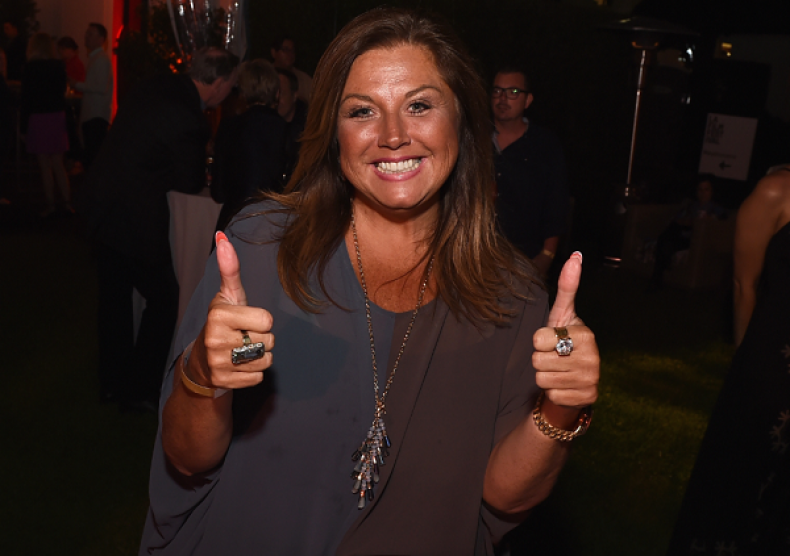 In January, Miller updated fans on her well-being, sharing a now-deleted picture of herself on Instagram. "Sometimes in life you make mistakes. I trusted the wrong people and didn't pay any attention to the things I should of," Miller wrote. "I'm more than sorry for the mistakes I have made."
Miller gained the reputation of being a hothead during her time on Dance Moms and was sued by Kelly Hyland, the mother of a dancer at Miller's studio, after a physical altercation erupted on the Lifetime reality show. However, a "hopeful" Miller said she found a new perspective on life while locked up. "My world flipped upside down when I had to enter prison. I did so with grace, the stories you read about me being a princess are untrue," she wrote.
She continued, "I have made friends with both inmates and staff, I've tried to better myself, participated in anything offered to me and I am a better person for this experience."
Miller quit Dance Moms in March 2017. Her last episodes aired during Season 8, which premiered in August. But there is a possibility Miller will make a TV comeback once she's released.
In an interview with E! News last May, Miller said she had been contacted about filming after she was released. "Someone's already called me to be there to start saying shoot. We're ready with cameras. We're ready to go," Miller said.
"I think I'll be ready to go. If worse comes to worst, I'm a good teacher. I'm good at what I do. I have an eye for detail. I can take a beginner kid that has never danced in their lives and I can teach them something, or I can take a really advanced dancer and I can make them into a professional."