Who Is Hashem Abedi? Manchester Bomber's Brother Confessed to ISIS Membership, Libyan Force Claims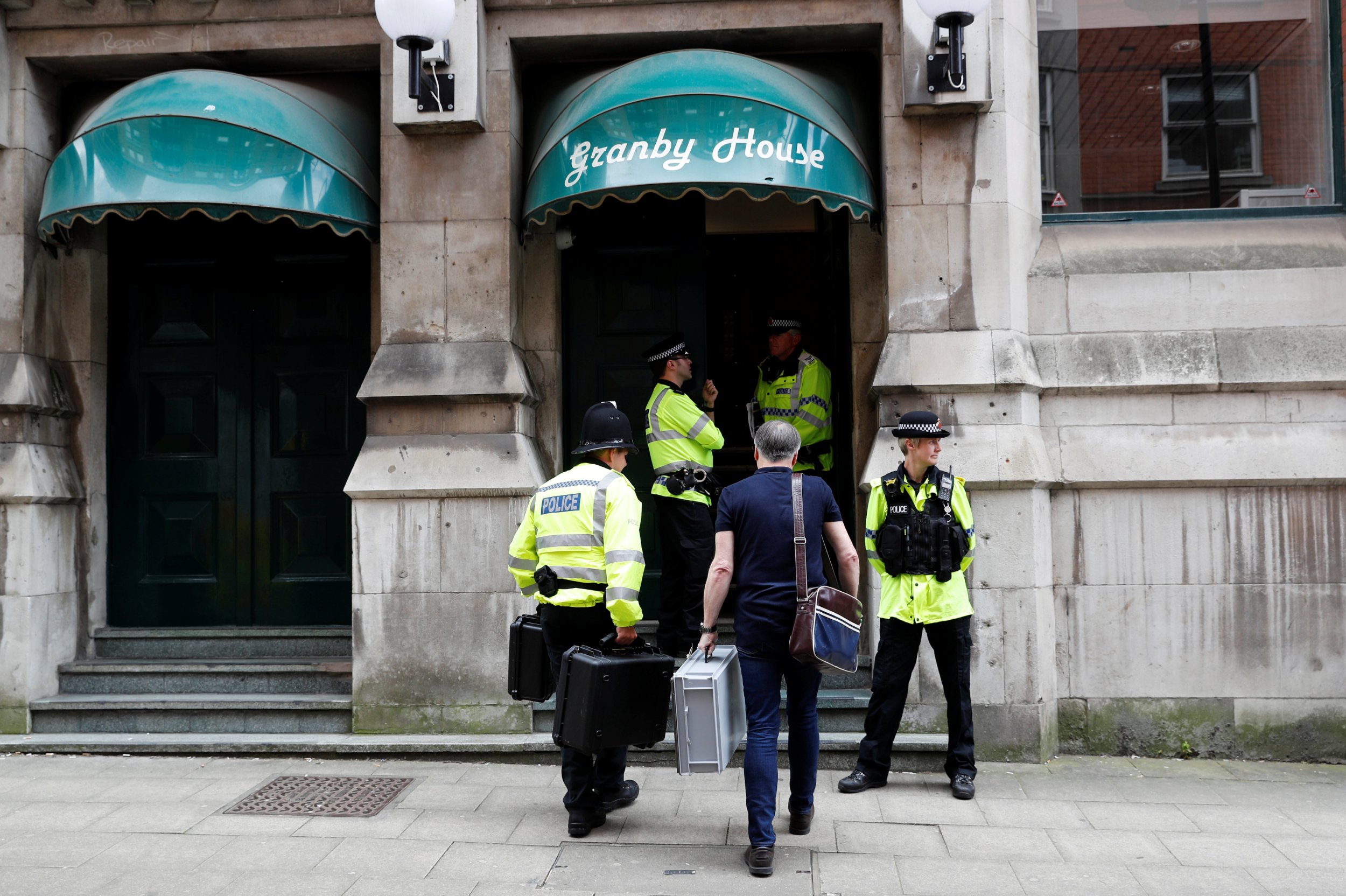 The brother of the suicide brother who killed 22 people at a concert in Manchester Monday night has been arrested in Tripoli and confessed to being a member of the Islamic State militant group (ISIS), a Libyan militia force claimed Wednesday. After initially stating that Hashem Abedi had been arrested on suspicion of links to ISIS, the local counter-terrorism force, known as Rada, said that the 20-year-old had confessed to involvement with the group. A photo of Abedi was also released.
Related: Who Was Behind the Manchester Attack? Police Investigating a 'Network' After Deadly Ariana Grande Concert
"We have evidence that he is involved in Daesh (ISIS) with his brother," Rada's spokesman Ahmed Bin Salem told Reuters. "We have been following him for more than one month and a half. He was in contact with his brother and he knew about the attack."
On Tuesday, Salman Abedi was named as the suicide bomber who detonated a device just moments after a concert featuring American pop star Ariana Grande at Manchester Arena. Salman Abedi, who was born and raised in Manchester to Libyan parents, is believed to have been in Libya prior to the attack.
Since the incident, police have been conducting raids and arrests across Manchester, with authorities confirming Wednesday that they were actively seeking the maker of the bomb. Chief Constable Ian Hopkins of the Greater Manchester Police suggested that they were looking for multiple accomplices.
"This is a network that we are investigating," he said at a news conference. "There's an extensive investigation going on, and activity taking place across Greater Manchester as we speak."
The parents of Hashem and Salman Abedi had returned to Libya after two decades in the United Kingdom. The brothers' father, Ramadan Abedi, was also detained in Tripoli, according to multiple eyewitness reports. In the hours prior, he spoke with disbelief that his son could have been involved in an attack like that in Manchester, saying that the last time he spoke to Salman he sounded "normal."
"We don't believe in killing innocents. This is not us," he told the Associated Press. "We aren't the ones who blow up ourselves among innocents. We go to mosques. We recite Quran, but not that. My message to the world is that there are hidden hands that want to tarnish the image of Muslims who live in the West."