Who Was Behind the Manchester Attack? Police Investigating a 'Network' After Deadly Ariana Grande Concert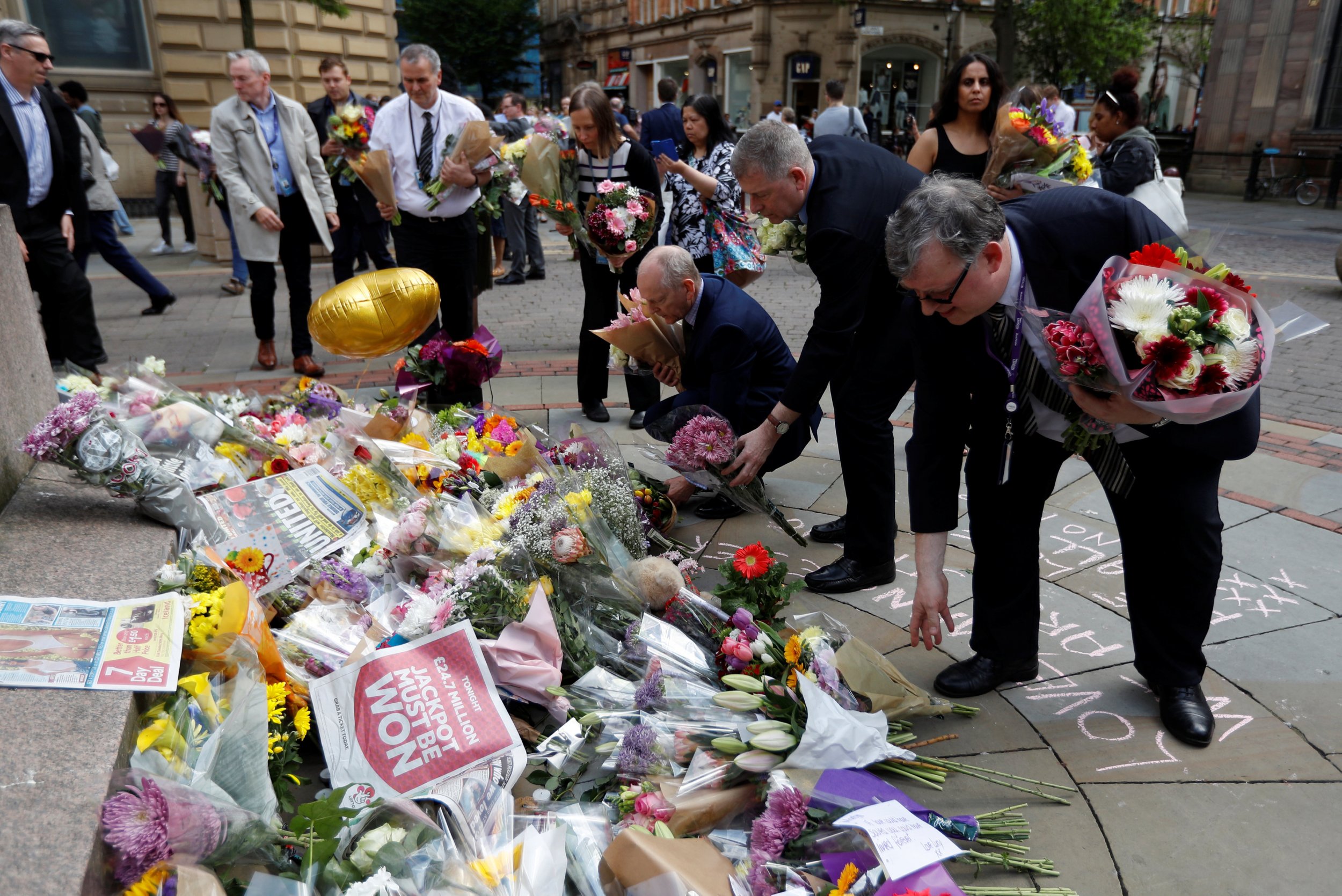 Manchester, England, police said Wednesday that they are investigating a "network" in connection to the deadly bombing in the city on Monday night.
"It's very clear that it's a network that we're investigating," Ian Hopkins, chief constable of the Greater Manchester Police, said during a press conference on Wednesday. He did not give additional details.
Hopkins confirmed that three additional arrests have been made in relation to the attack, bringing the total number of people in custody to four. Asked by a reporter whether police had found the "bomb factory," Hopkins replied that police are "carrying out extensive searches against properties across Manchester for bomb making."
Hopkins added that the level of police activity is "intense and continuing at a fast pace." The Manchester Evening News reports that police believe the bomb maker is still at large, although Hopkins did not say this during his press conference.
British Prime Minister Theresa May raised the U.K. threat level from "severe to "critical" on Tuesday. It is the third time since August 2006 that the threat has been raised to "critical."
Related: What does U.K. 'critical' threat level mean?
On Wednesday, armed police raided an apartment building in central Manchester, using a controlled explosion to enter one of the flats. That particular apartment is believed to be an Airbnb rental property, according to some of the neighbors who live in the building. Police briefly shut off a railway line to access the property.
Wednesday's press conference also provided updates on some of the 22 victims of the bombing, which occurred at the end of a Monday night concert by American pop singer Ariana Grande. One of the female victims is a serving police officer, said Hopkins. All victims will be formally named by police in four or five days, once postmortem examinations have been completed. Hopkins added that police have spoken with the immediate families of all the victims.
More information also continues to emerge about the bomber, 22-year-old Salman Abedi. A British citizen of Libyan descent, Abedi is believed to have recently traveled to Libya. He returned just days before carrying out the bombing.