Manchester Bomber's Libya Connection: Salman Abedi Returned Home Just Days Before Ariana Grande Concert Attack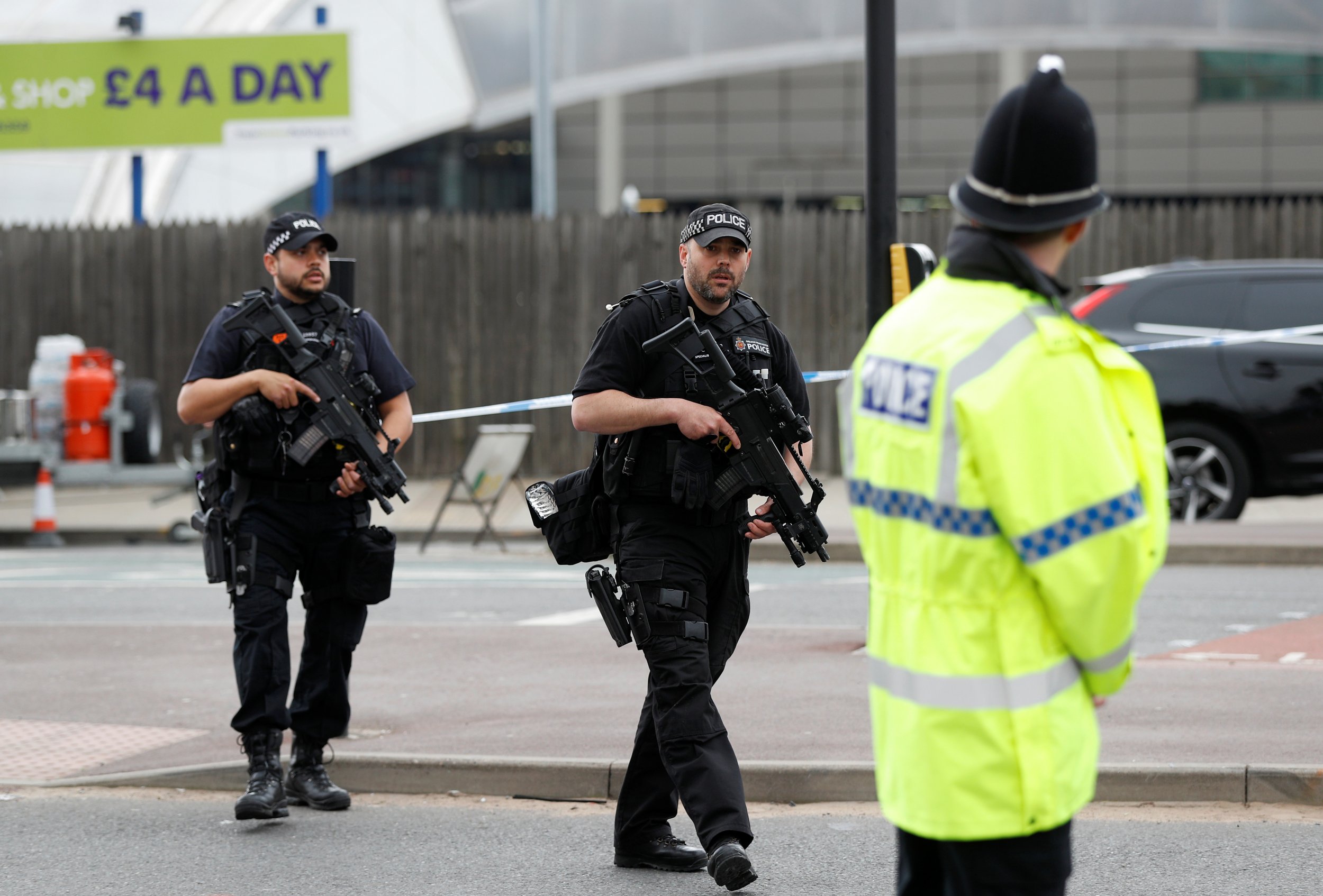 The man police have identified as the suicide bomber who killed 22 people and injured 64 at Ariana Grande concert in Manchester on May 22 had returned from Libya just days before the attack.
The 22-year-old man, Salman Abedi, a British citizen of Libyan descent, had returned from the North African nation shortly before he carried out the bombing late Monday evening, The Times reported.
Read more: The Manchester bomber was a promising young man who went off the rails, says a religious leader who knew him
A friend told the newspaper that Abedi, a Manchester-born university student had left for Libya less than a month ago. "He went to Libya three weeks ago and came back, like, days ago," the friend said.
Britain's security and intelligence services are now reportedly looking into whether Abedi received instruction in bomb making in Libya where Al-Qaeda and the Islamic State militant group (ISIS) have both carved out small enclaves of territory. Both groups have established training camps in those enclaves.
Britain's Home Secretary Amber Rudd has said that it was likely Abedi had accomplices because the kind of improvised explosive device he used to cause carnage at the Manchester Arena "was more sophisticated than some of the attacks we've seen before, and it seems likely - possible - that he wasn't doing this on his own," Rudd told the BBC.
Greater Manchester Police arrested three more people in south Manchester Tuesday as they continued their investigation into the bombing. "Three police warrants were executed in south Manchester in connection to the ongoing investigation," a spokesperson said.
Abedi's family lived in the Fallowfield area in south Manchester and have lived in the city for more than 15 years.
On Tuesday, heavily armed officers were pictured by residents in the area as police forensic experts collected evidence at a local address. Greater Manchester Police later carried out a controlled explosion in the Fallowfield area. They also confirmed the arrest of a 23-year-old man in the south of the city in connection with the attack.
ISIS has claimed responsibility for the suicide bomb attack. In a statement posted on Twitter by jihadist monitoring group SITE intelligence, ISIS referred to the suicide bomber as a "soldier of the Khilafah," a term the militant group uses to refer to individuals who carry out attacks in its name.
The Telegraph reported security services were also investigating whether Abedi had links to Libyan terrorist Abdalraouf Abdallah and his brother Mohammed.
Abdalraouf, 23, was sentenced to five and a half years in prison in July last year. He was convicted of trying to help other Manchester-based jihadis to join ISIS after returning home from fighting during the Libyan revolution in 2011.