Abortion as 'Murder' Bill to Get Rewrite After Failing in Louisiana House
The Louisiana House voted to drastically rewrite a bill that would have made it possible to charge women who get an abortion with murder.
The controversial House Bill 813 that received backlash from both sides of the abortion battle will now get revamped. The bill could have sent women seeking abortion and abortion providers to prison, outlawed certain birth control methods and made some aspects of in vitro fertilization illegal.
House members voted 65-26 to rewrite the bill, replacing it with language from a different anti-abortion bill that's already passed the state Senate, proposed by Democratic state Senator Karina Jackson.
The bill, as amended, includes jail time and fines for abortion providers if the U.S. Supreme Court decides to overturn Roe v. Wade. However, the amended version differs from the original in that it exempts women who get abortions from criminal charges.
Under the amended bill, abortion providers could face up to 10 years in prison and be fined $10,000 to $100,000 for performing an abortion on a person who is less than 15 weeks pregnant.
"This is a thorny political question, but we all know that it is actually very simple. Abortion is murder," said the bill's author, state Representative Danny McCormick, according to the Associated Press.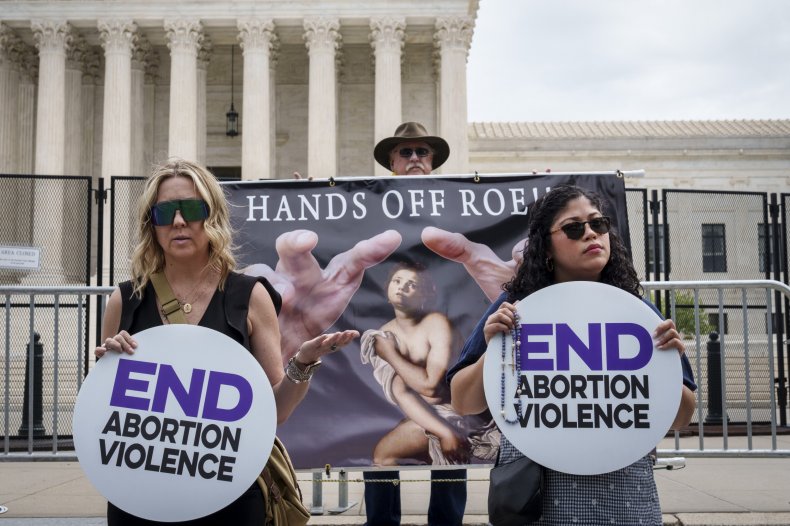 McCormick chastised fellow anti-abortion lawmakers who voted against his measure.
"The vast majority of this room claims to be pro-life, yet today, when Roe is on the chopping block and we have the clear opportunity to end abortion in our state, we are faltering and trying to explain it away," McCormick said.
State Representative Alan Seabaugh, an anti-abortion Republican, voted for the bill in its original language last week, but walked back his support on Thursday.
"We should not be at each other's throats over a bill that is blatantly unconstitutional, makes criminals out of women, would not prevent a single abortion, and, as far as I can tell, was only presented to give a couple of misguided people a platform," Seabaugh said, according to Gambit.
Aside from McCormick's bill, the House criminal justice committee voted 6-4 last month to shoot down another bill that would have protected women who tried to end their pregnancy from criminal charges.
"In the event that Roe v. Wade is overturned, we will have women that will want to terminate a pregnancy and try to do it on their own," said the sponsor of that bill Representative Mandie Landry, according to Louisiana Illuminator.
"We don't want a woman to stay home and bleed out," she said. "We want her to go to the doctor."
Louisiana is among the 13 states with a "trigger law," which would immediately ban abortion if the Supreme Court reverses Roe, the 1973 ruling establishing federally protected abortion rights.
Newsweek reached out to McCormick for comment.