Abortion Providers in Neighboring States Struggle to Absorb Texas Patients Amid Ban
Abortion providers in the south are struggling to provide care for the influx of patients coming from Texas and doctors fear the national landscape will only worsen should the Supreme Court strike down Roe v. Wade.
In the five months since Texas enacted its restrictive law banning abortions after roughly six weeks of pregnancy, the state's providers have become skilled at directing patients to out-of-state clinics to receive care.
But the states taking Texas' pregnancies are still trying to determine how to provide care for so many.
"We've become very good at helping people figure out what they might qualify for and getting them to the place that they think they need to get to," Dr. Bhavik Kumar, a Texas abortion provider, told Newsweek.
But, Kumar said, "These clinics in other states are taking care of patients that live in their own states and are trying to do what they've been doing on a day-to-day basis, but now are being hit with an influx of patients that they didn't expect."
"The landscape of abortion providers outside of Texas are having a hard time absorbing all the patients that need care," he added.
The pressure placed on those clinics has resulted in a chain of delays for many Texans seeking care.
"We've heard from patients saying that some places that they've called to get care have a several-week waiting period," he said. "We've heard from people who have traveled to another state and got into the clinic and found out that their appointments been canceled or rescheduled for some reason. They've had had to make multiple trips back and forth to this clinic."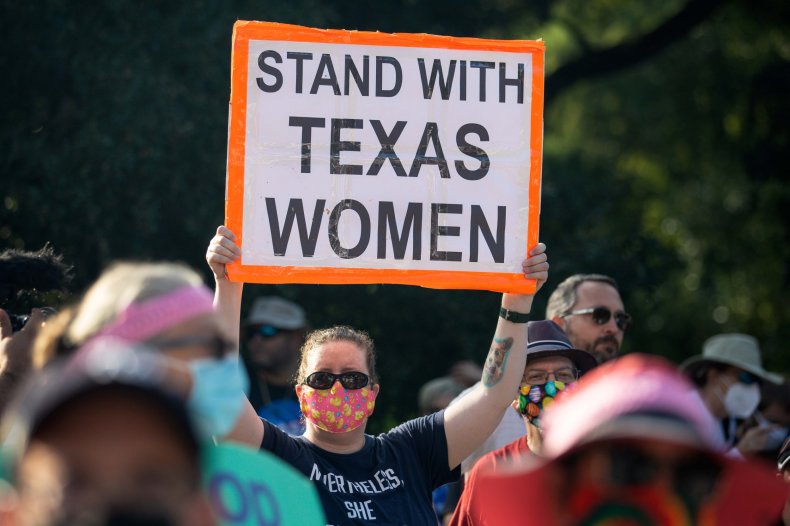 The challenges to access an abortion don't just begin when a patient arrives at an out-of-state clinic. For most in Texas, those challenges begin as soon as someone decides they want an abortion.
Like preparing for any medical procedure performed in another state, patients have to figure out what clinic to go to, find transportation, take time off from work, and even seek childcare in some cases.
"The logistics are very difficult for many people and we've heard some people say to us, 'It's just impossible for me to go' given what they have going on in their lives," Kumar said. "That's really unfortunate because they're being forced to carry their pregnancies to term instead."
Kumar, who is also a member of the Committee to Protect Health Care, said the ban has taken a toll on providers who feel defeated knowing they cannot help patients with the knowledge and medical experience they have.
"We've all going on a roller coaster of emotions ourselves. Some of us are handling this better than others and for some of us it's very, very difficult," he said. "It is difficult each day to have to tell patients that we can't provide care for them."
"Having the skills and the training and the ability to provide that care and sitting in front of someone and saying, 'I can't legally do this, even though you're telling me it's what you need'—We're all feeling that it's unethical to treat the people that we see in this way," he added. "But I certainly recognize that all of us are going through this in our own way and I would say that it's a roller coaster of emotions that changes each day."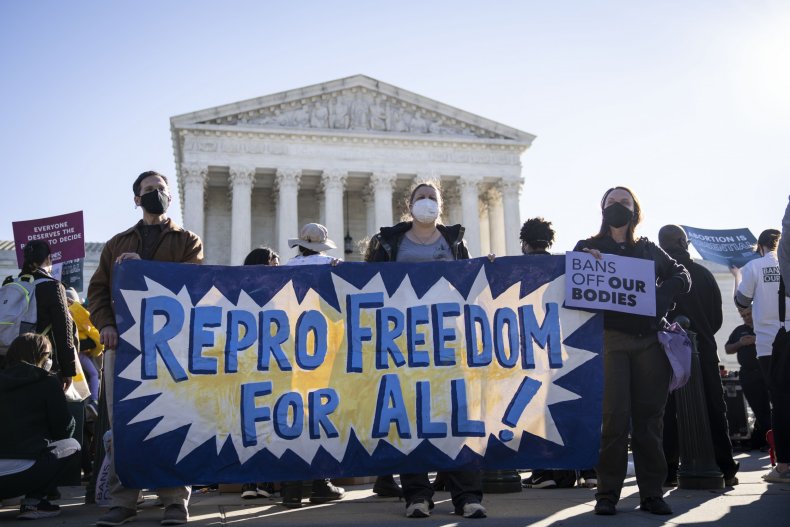 During the fall 2021 session, the Supreme Court heard oral arguments in one of the biggest challenges to Roe. The line of questioning from justices signaled that the conservative majority is ready to strike down the landmark ruling in some way, if not overturn it all together.
If the ruling in Roe, which celebrates its 49th anniversary on Saturday, is overturned, abortions in 26 states would likely be banned due to state laws already in place or trigger bans tied to Roe.
Kumar cautioned that if half of the country can no longer provide abortion care, the strain being felt by Texas' neighbors will only be magnified and cast on a national scale.
"The infrastructure and the landscape of abortion provision is simply not going to be able to absorb all the people that need that care," he said.
"We're gonna see longer waiting periods. We're gonna see people that won't be able to access care. We will have to restructure the way we provide care in order to meet their needs," he added. "But it's simply not enough. What exists right now in the other states will not be able to absorb all the people that live in the states that no longer have access to abortion."
He stressed that many of the states that would be impacted would be located in the southeastern part of the country, where there are high populations of Black and Brown people, high rates of poverty and limited access to Medicaid.
"When we think about forcing people to continue to be pregnant when they don't have access to health care that they need—Forcing them to be pregnant when they don't have the resources to parent another child, the resources to ensure that they have the ability to raise that child safely, then the consequences of that will bear out," he said.