Abortion Rates Fall to Historic Low Amid GOP Battle on Women's Rights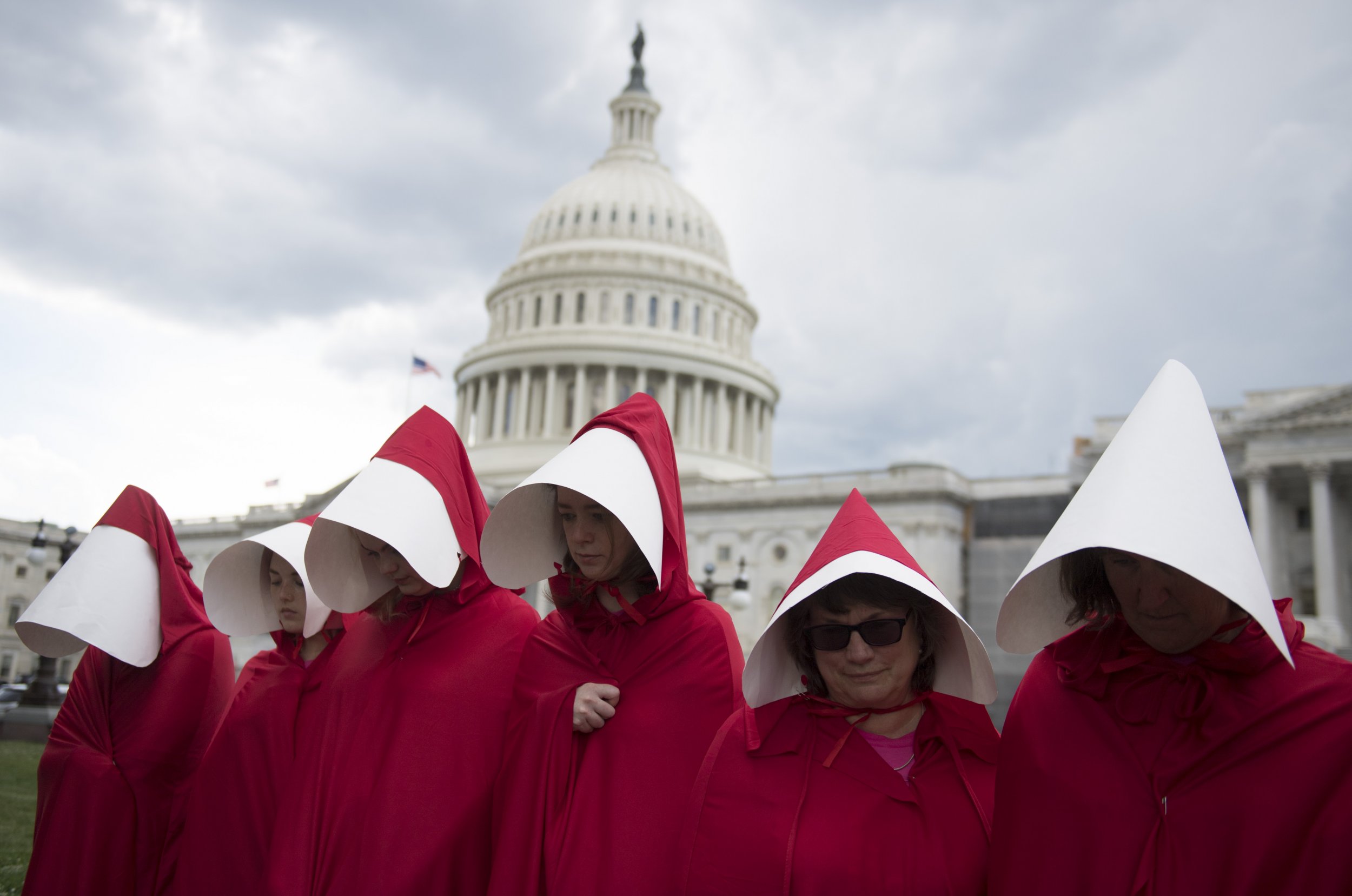 Abortion rates are at a historic low since the 1973 Roe v. Wade decision.
According to a study from the United States Center for Disease Control and Prevention, the abortion rate has dropped 22 percent overall between 2005 and 2014, and the abortion rate for adolescents aged 15 to 19 decreased 49 percent in the same time frame. Both pro-life and pro-choice statisticians acknowledged the decline.
The study revealed that only about 652,000 abortions were performed in the United States in 2014, as opposed to the over 1.4 million completed in 1990. The dramatic decrease shows a widespread use of contraception.
Despite declining abortion rates, the GOP repeatedly calls back into question the issue of women's rights. In November, an early version of the Republican tax overhaul included exemptions for unborn children on 529 accounts, much to the delight of social conservatives. "Nothing shall prevent an unborn child from being treated as a designated beneficiary or an individual under this section," read part of the bill that was later scrapped by the Senate.
"People are choosing less frequently to be parents, and women who are pregnant are choosing less frequently to abort the baby," James Studnicki, a statistics expert from the pro-life Charlotte Lozier Institute, told The Hill.
The discussion over abortion rights resurfaced during the presidential election last year. In March of 2016, then-Republican candidate Donald Trump said "there has to be some form of punishment" for women who had abortions, and added that doctors who performed the procedure should be outlawed. He has taken aim at Planned Parenthood funding several times during his presidency.
During the final presidential debate in October 2016, then-Republican presidential candidate Donald Trump said "I am pro-life" and promised to appoint judges to the Supreme Court that shared his pro-life stance. A week after his inauguration in January 2017, Trump picked Colorado-based judge Neil Gorsuch to be his Supreme Court justice nominee. He was confirmed in April 2017.
Last month, the Supreme Court decided to hear a pro-life and free speech case, National Institute of Family and Life Advocates v. Becerra. Religiously-affiliated California pregnancy clinics were required to notify patients of their access to contraception and abortion by California's Freedom, Accountability, Comprehensive Care and Transparency Act that violates their beliefs.
The court will begin hearing oral arguments for the case next year.