Is Abortion Illegal? Your Rights in Every State as Roe v. Wade Overturned
Abortion is likely to become illegal in about half of U.S. states after the U.S. Supreme Court voted to strike down Roe v. Wade, scrapping the constitutional right to terminate a pregnancy that had endured for almost 50 years.
The high court on Friday overturned the landmark 1973 decision in a ruling in Dobbs v. Jackson Women's Health Organization, meaning the legal status of abortion will now be left up to individual states to decide.
It comes after Republicans in the Senate in May blocked an effort to codify the right to abortion in federal law.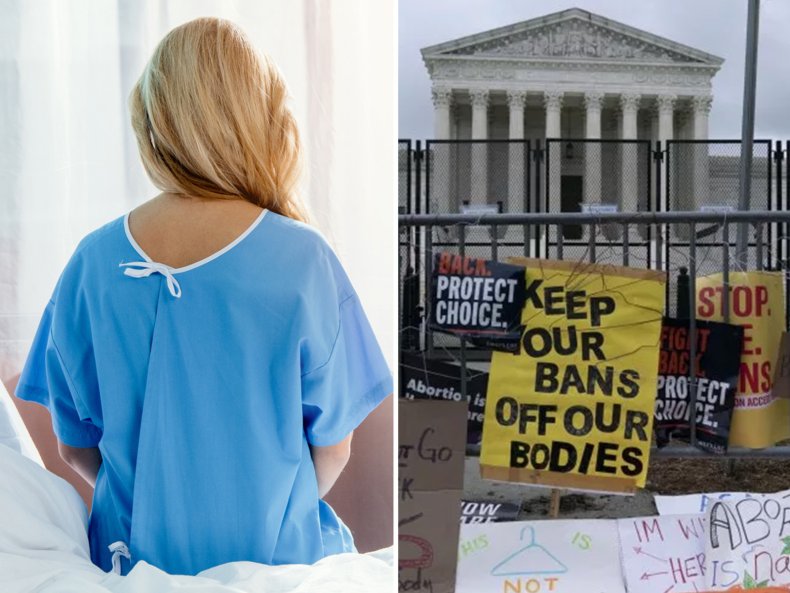 What Does Overturning Roe v. Wade Mean?
Researchers say that without Roe, abortion will probably become illegal in about half of the country, primarily in Southern and Midwestern states.
Twenty-five states are likely to prohibit abortion without Roe, according to the Center for Reproductive Rights.
They are: Alabama, Arizona, Arkansas, Georgia, Idaho, Indiana, Kentucky, Louisiana, Michigan, Mississippi, Missouri, Nebraska, North Carolina, North Dakota, Ohio, Oklahoma, Pennsylvania, South Carolina, South Dakota, Tennessee, Texas, Utah, West Virginia, Wisconsin and Wyoming.
The Guttmacher Institute, a research group that supports abortion rights, lists a slightly different group of 26 states that are certain or likely to ban abortion if Roe is overturned or fundamentally weakened. It includes Florida, Iowa and Montana, but omits North Carolina and Pennsylvania.
According to Guttmacher, almost two dozen states have laws in place that could be used to restrict abortion without Roe.
Thirteen states have "trigger laws" that immediately ban all or most abortions if Roe is overturned. Those are: Arkansas, Idaho, Kentucky, Louisiana, Mississippi, Missouri, North Dakota, Oklahoma, South Dakota, Tennessee, Texas, Utah and Wyoming.
Several states have abortion bans that preceded Roe on the books, which could be enforced again. Those are: Alabama, Arizona, Arkansas, Michigan, Mississippi, North Carolina, Oklahoma, Texas, West Virginia and Wisconsin.
Five states (Alabama, Arkansas, Louisiana, Oklahoma and Utah) have near-total abortion bans that can take effect now Roe has been overturned.
Eleven states have six-week abortion bans that are not in effect, while Texas has a six-week ban that is currently in effect.
However, 16 states and the District of Columbia have laws that protect the right to an abortion.
Colorado, New Jersey, Oregon, Vermont and the District of Columbia have codified the right to abortion throughout pregnancy without state interference.
Twelve states explicit permit abortion prior to fetal viability or when necessary to protect the life or health of the pregnant person. Those states are: California, Connecticut, Delaware, Hawaii, Illinois, Maine, Maryland, Massachusetts, Nevada, New York, Rhode Island and Washington.