'Absolutely Impeachable' for Trump to Direct 'Hundreds of Thousands' of Dollars to His Business, Congressman Says
Representative Jamie Raskin slammed President Donald Trump, accusing him of violating the emoluments clauses of the Constitution by directing "hundreds of thousands if not millions of dollars" to his personal businesses.
Raskin, a Democrat from Maryland, made the remark during an interview with CNN on Monday, saying that the president's actions were "absolutely impeachable."
"We now know of hundreds of thousands if not millions of dollars that Trump has been directing into the Trump enterprises," the congressman alleged. Raskin explained that the emoluments clause forbids the president from receiving any additional money from the government beyond his personal salary.
"He can't be taking that money," the representative asserted. He added: "it's absolutely impeachable for the president to be violating the emoluments clauses."
Trump, unlike his predecessors, refused to divest from his personal businesses or place them in a blind trust when he took office. As a result, many critics have raised concerns about government funds and foreign money being paid to directly enrich the president. Last week, Vice President Mike Pence stayed at the Trump International Golf Links and Hotel in Doonbeg during a trip to Ireland, despite it being located some 180 miles from Dublin where he was attending meetings. The president also recently floated the idea of hosting next year's G-7 Leaders' Summit at his Miami golf resort.
Constitutional legal scholar Laurence Tribe, a professor at Harvard University, slammed Trump over both issues in a series of tweets last week. He, like Raskin, pointed out that these were clear violations of the Constitution's emoluments clauses.
"The Foreign Emoluments Clause is the core anti-corruption clause of Art I. The Domestic Emoluments Clause is the core anti-profiteering clause of Art II," Tribe explained. "Congress' consent (or lack of it) is key to the first. It's irrelevant to the second. Trump is violating both."
The U.S. Air Force has also ordered a review after it came to light that military personnel had been stopping over to stay at one of Trump's golf courses in Scotland. "Lodging at higher-end accommodations, even if within government rates, might be allowable but not advisable," the Air Force said, although it insisted that staff had technically obeyed the rules.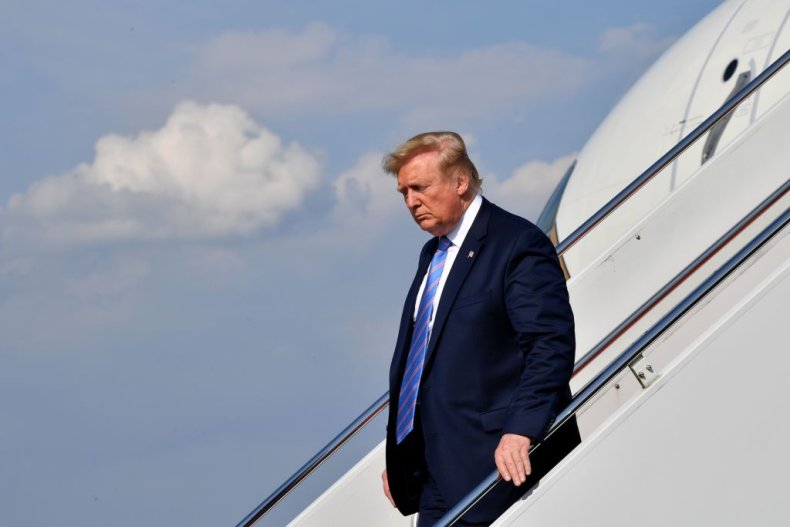 This summer, NBC News reported that officials from at least 22 foreign governments have spent money at Trump Organization properties since he took office in 2017. Saudi Arabia, Kuwait, Turkey, the Philippines and many other nations have all reportedly booked rooms or hosted events at various properties owned by the president since his election. Numerous legal scholars have said such payments to the president's businesses violate the Constitution.
Pro-Trump super PACs, the Republican National Committee and the president's personal reelection committee had spent at least $4.7 million at the Trump Organization's golf courses, hotels and restaurants, according to an April report by Quartz and the Center for Responsive Politics. Before Trump launched his presidential campaign toward the end of 2015, political spending at his properties had not previously surpassed $80,000 within a two-year election cycle.
Congressional committees led by Democrats have expanded the scope of their investigations into Trump to examine many of these issues as possible violations of the emoluments clauses.